My latest Quest reward and SPS market watch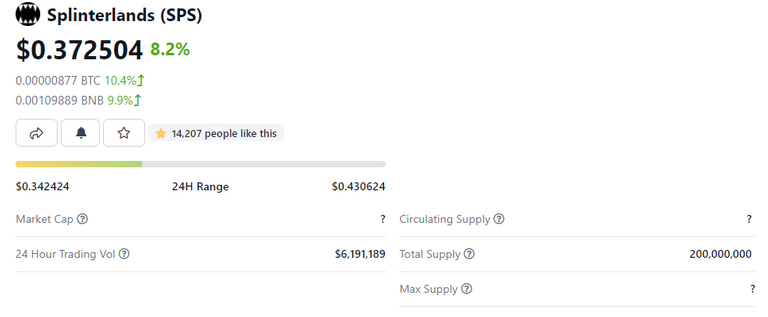 What's up SL lovers!
I hope all of you are pretty busy with the leaderboard war and possibly trying to reach your favorite tier or place in the leaderboard. i am on the same road as well and I just started pushing it to the diamond leaderboard with both the account that I am playing with. Only 2 days and 12 hours left for this season to end and we all better hurry as time runs faster on these last season days here.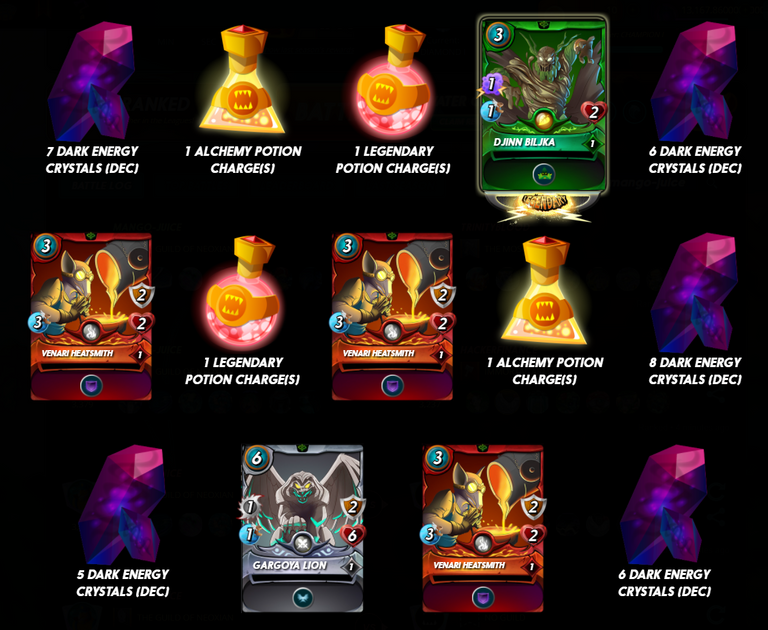 This is my today's quest loot which I got after finished the daily quest which was a Water quest today. Yes, I got my first legendary reward card today, since the new reward card stack got launched it is the first Legendary card that I got from loot chests. The card is names DJINN BILJKA and it is a magic card from the Earth realm which only costs 3 mana to use. Thou it is only level 1 and useless in diamond tier where people mostly comes with max level cards. I would rather rent this card for some extra dec dust and will upgrade him over time. Cards per loot chests is surely giving 50% probability as I am pulling lots of reward cards from these quests loots lately and very low amount of them are coming out with potion or dec dust.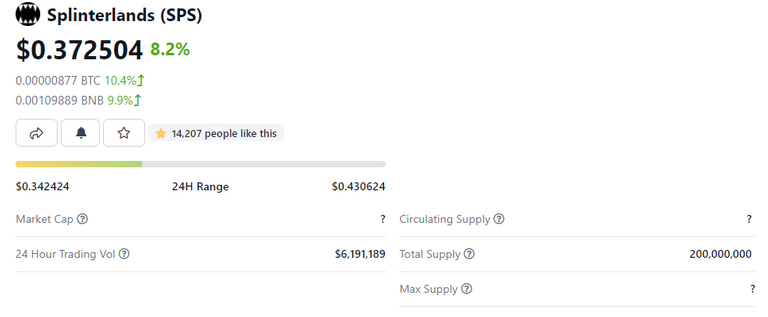 Now, taking a look at the SPS price today, I hope you all saw the good pump today in SPS token. It jumped pretty high today and from 0.350$ price, it almost touched the 0.450$ mark today but came down after and currently being traded for $0.372 in hive-engine as per Coingecko data. The graph below represents the last 24 hours value of SPS and as you can the see spike there, its was the ATH and the spike touched 0.430$ mark for some time.
Chaos Legion pre-sale will start within next 1 or 2 week and players and holders across the world are staking as much SPS as possible to get vouchers during the pre sale. Yes, you must have vouchers along with the 4$ per pack in order to buy CL packs from market and these vouchers will only be gotten via staking SPS. I am a pretty decent stake of SPS by now. I have 4k SPS staked at my own account and probably more than 7k in mango.hold account. Let's see how much vouchers i get everyday during the pre sale. I am as of now, thinking to rather sell my vouchers during the pre-sale and save the money for normal CL sale and by this way I can hopefully buy more packs with the voucher money. But, I will not get the promo card(s) that will be launched as airdrop for pre-sale shopping.
Wish you all good luck on all of your future SL matches.
---
Thanks for visiting my post.
Stay well and keep playing Splinterlands.
Want to start playing splinterlands? Click here
Posted via neoxian.city | The City of Neoxian
---
---