My splinterlands report and SPS market watch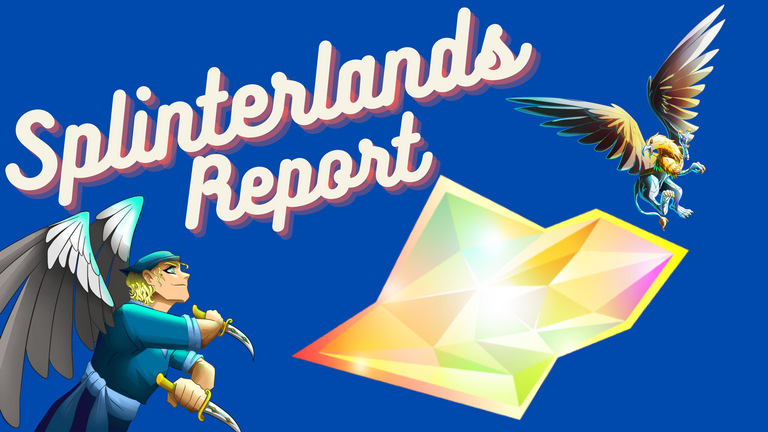 What's up Splinter lovers!
I hope you all are well and enjoying the game at it's best. If you wasn't living under a rock, you must know that the Chaos Legion pre-sale has been started already and only 33 days left for the pre-sale event to end. Those who staked SPS in their in-game wallet are receiving vouchers daily from the Chaos legion pre-sale tab, each of which will give you permission to buy a chaos pack. While chaos packs are listed for 4$ each (using dec, sps and credits. 10% is user uses SPS to buy packs), vouchers are still flying with it's high price, As I am writing, Vouchers are being sold in HE market for 18.9$ after seeing a sudden rise in it's price from 16$.

On the other hand, another brawl has ended and this time we really messed up with it. We didn't score the top places this time for multiple reasons but poor performance was the core reason. One of our brawl player also didn't place his gray matches so we got rewarded with much less amount of crowns and merits. In brawl, our guild got rewarded with 57 crowns and each brawl player who submitted all of their frays got rewarded with 3206 merits each. Just time ago, I bought and opened 2 Gladius packs from the guild store as I had total 4000+ merits. Gladly, at last, after weeks I got another gold foil Gladiator again and 3 rares and some commons along with it! I am really obsessed with gladiator cards, especially if I pull gold foils. This started since I pulled a gold foil epic Quora which belongs from Earth splinter and a gold foil legendary Fina Voxom afterwards. Not only they are helping me win brawl matches most of the time, but also giving me airdrop points for the SPS drop, now isn't that cool?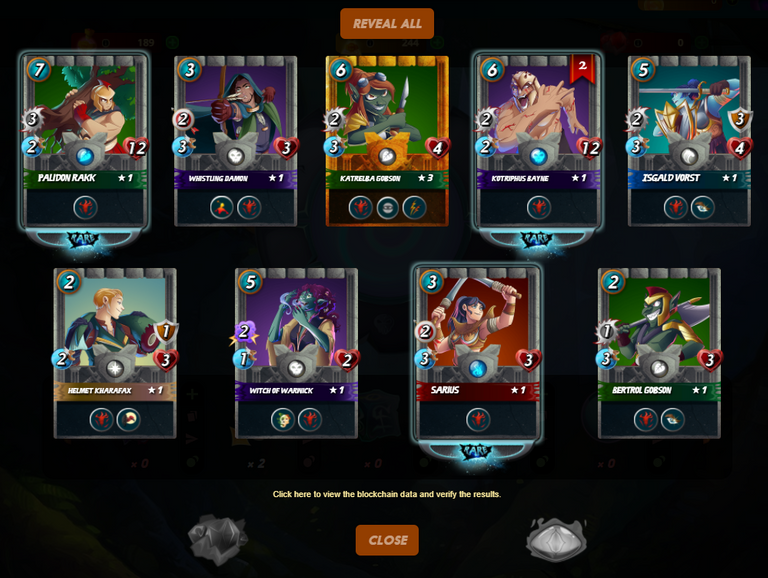 Now, let us take a look at SPS price shall we?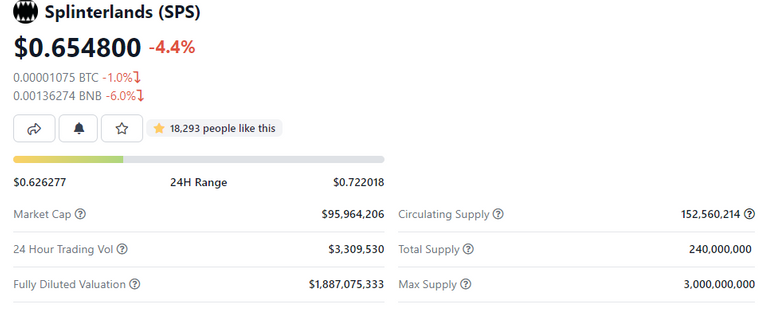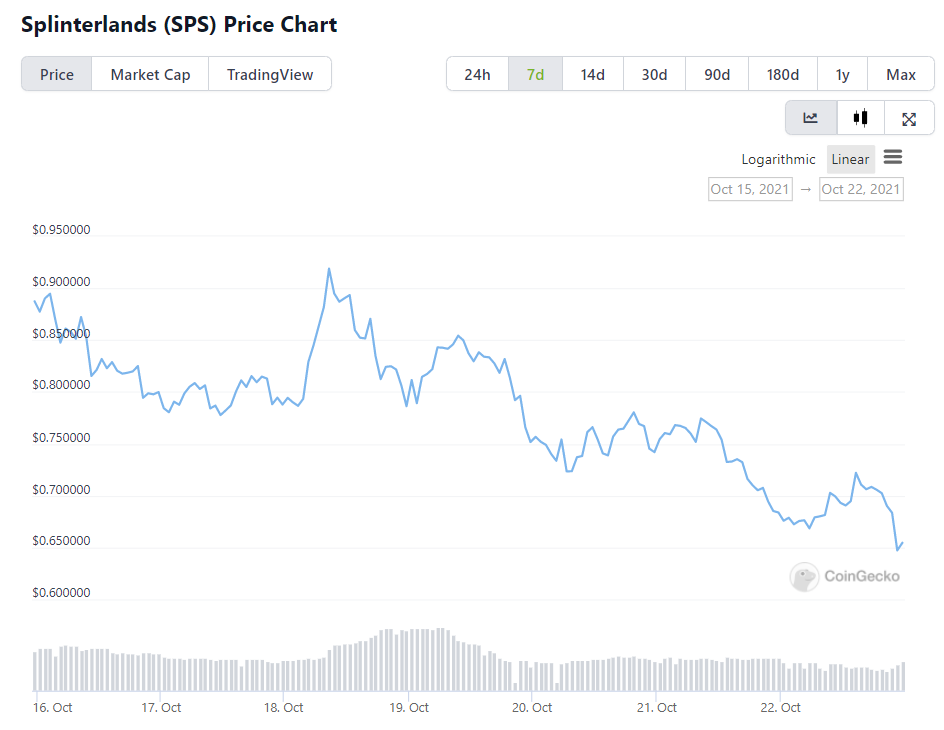 After saying above 0.8$ for a decent time, SPS is moving downwards and currently being traded in HE for 0.654$. For last 3 days it was under 0.8$ and as i am writing this, today's SPS drop just happened and as expected, we are seeing a quick dump from people cashing out their daily drop making the market red. At this moment I am not quite sure if SPS will hold it's value through the rest of these Pre-sale days. Those who are holding liquid SPS to buy packs during pre-sale may getting down trips because of the price. I also converted all my SPS and vouchers into dec today as at this moment I can't really trust SPS price as it's continuously dipping.
Today. I sold about 1777 SPS, 4 vouchers and some other cards and assets and collected 147k dec in total. I am holding that big chunk in my in-game wallet and already got extra juicy drop. I got about 13 SPS approx just for holding the DEC which i think is great and even better than staking SPS at the moment - especially if you are into the pre-sale game!
---
Thanks for visiting my post.
Stay well and keep playing Splinterlands.
Want to start playing splinterlands? Click here
---
---