Opened 7 Chaos packs | Crypto and Splinterlands Market Watch on 24th Sept, 2022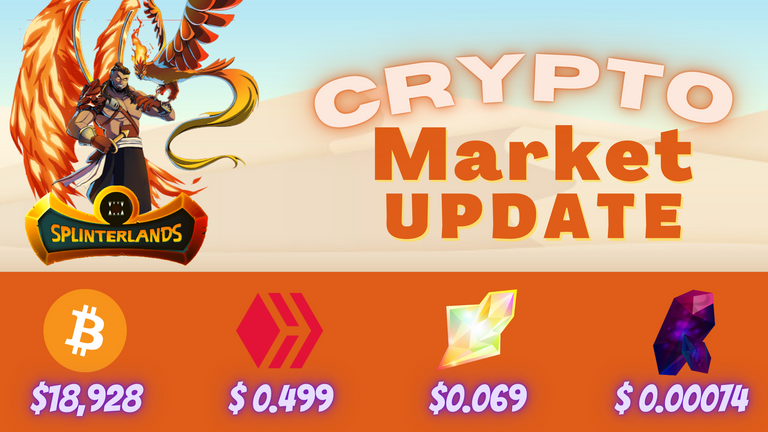 What's up hivers!
I hope all of you are enjoying the please t day and also eagerly waiting for the weekend to start. But don't forget to play and complete your dailies in splinterlands as we have already crossed the middle and reaching towards the end of this current season. Right now we only have to 6 days and 15 hours left so let us perform our best and collect as many season chests as possible before the timer hits zero.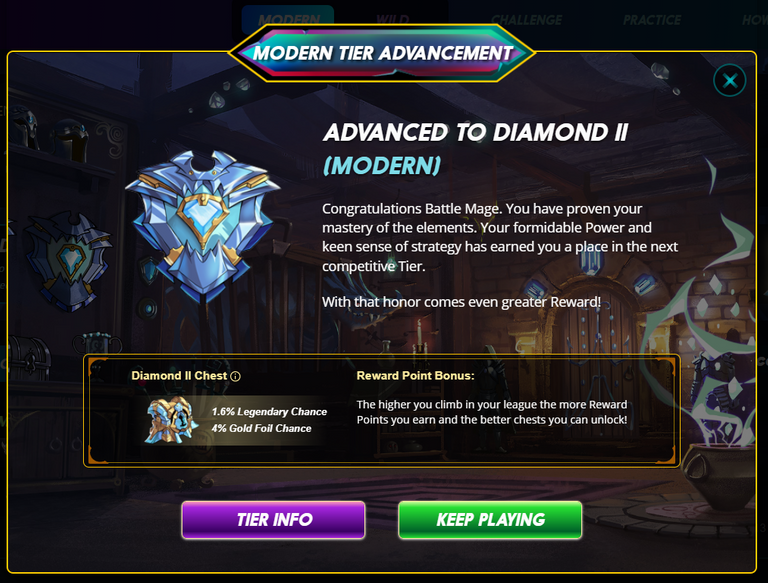 I started playing this season from bronze and today, I have successfully reached the Diamond II level milestone. I have also recovered my ECR bar above 50% and after playing a couple of matches it is now recharging at 60% and hopefully by the time I start playing tomorrow, I will get around 75% filled which will definitely increase my season points and focus points earnings and resulting in more chests from both the reward section. Till now, I have collected 89 season chests so far in this season and probably only one win away from achieving the next one. If all goes great, I am hopeful to get around 110 or more season chests. I am also trying to jump into the mighty highest Champ tier to grind the best rewards.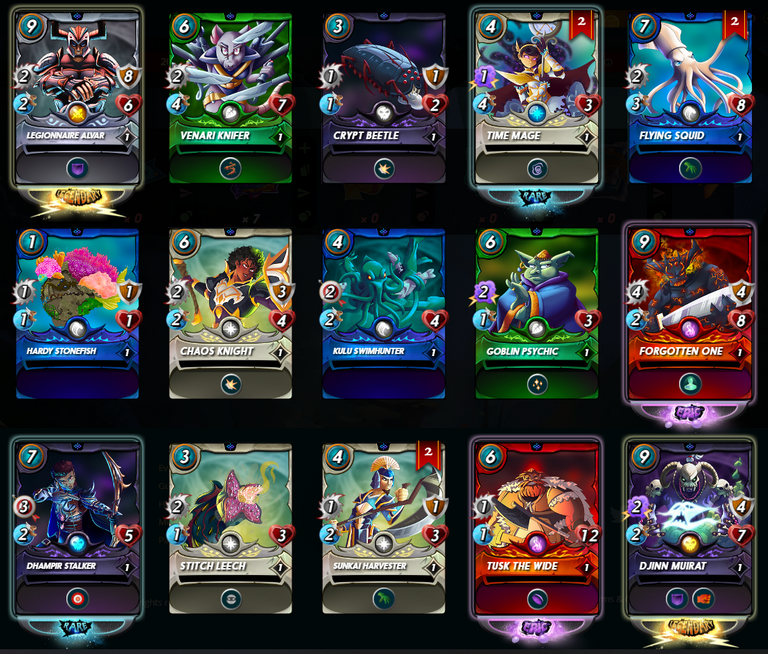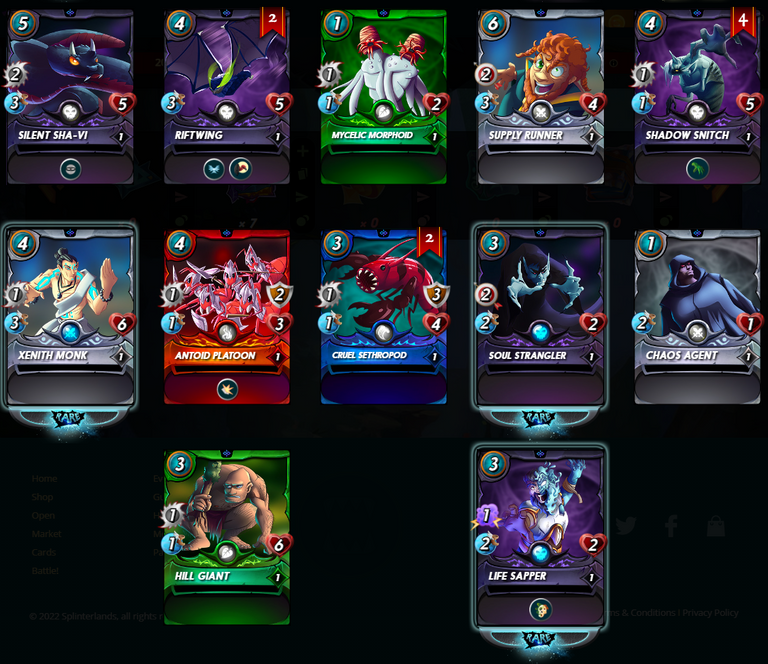 I also had 4 chaos packs left in my splinterlands and today after the new airdrop card got launched, I decided to open some chaos packs to teat my luck if I can mange to get my hands upon one of them. I also sold some dec and bought 3 more packs from HE and all together, I had 7 chaos packs which I opened all at once and above I share my screenshot of the outcome. 😅 As you can see, I haven't got any of that juicy airdrop card but instead got 2 legendary, 2 epic and some awesome rare and common cards from them.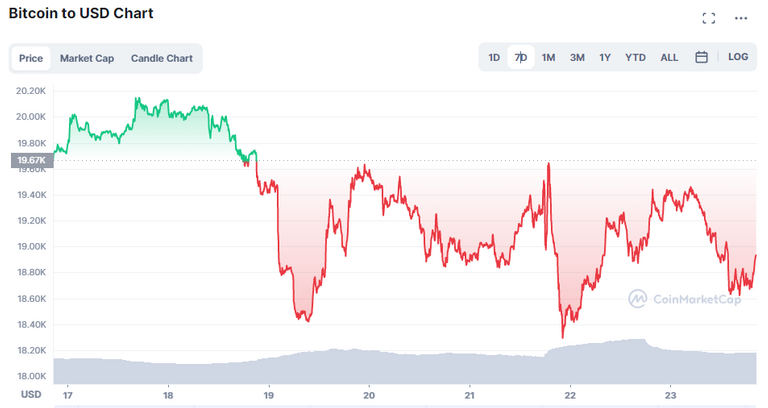 Now, let me take a quick look into the current crypto market and find out what's the scenario right now. First of all, the downtrend is still continuing with the main player BTC at a current price of 18,928$ per unit with a -4.29% change in price within the last week. As usual, almost all the top coins are red and bearish but XRP which performance was outstanding lately and with a massive +50.8% growth in price within last 7 day, it is currently being traded at 0.492$ per unit and it's a blasting time for XRP holders no doubt. The other main dominator ETH is also hanging low and hanging around 1300$ with a current price of 1304$ per unit with a -11.4% price decrease within last week.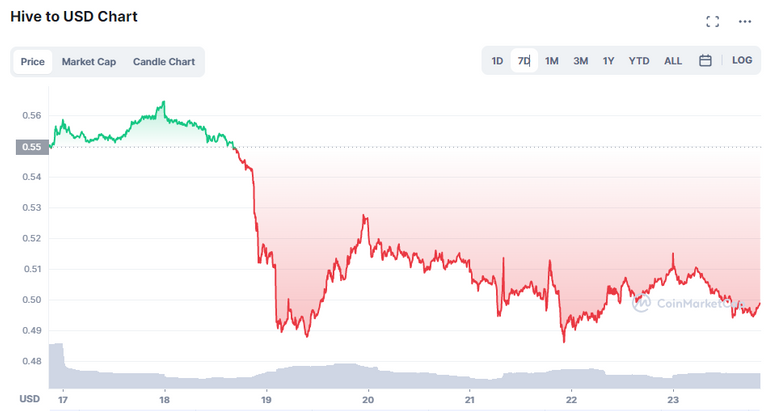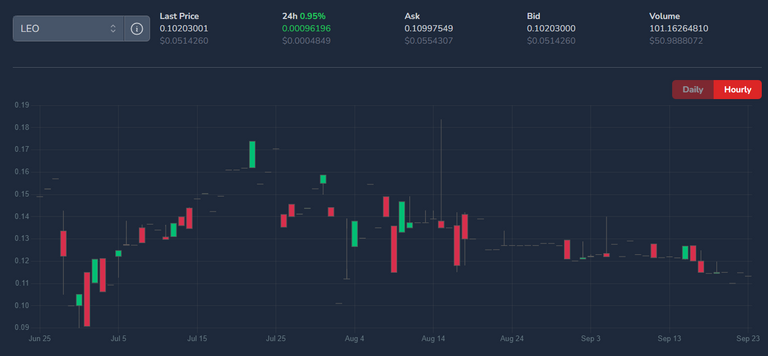 Now coming back into our beloved hive chain, looks like it is also affected with the dip and right now it has gone slightly below 0.50$ and currently is being sold at the price of 0.499$ per unit with a -1.40% price dip within last day. On the other hand, the LEO aka leofinance token is also available at a good price as it is currently trading for 0.051$ per unit with a +0.95% price growth within last 24 hours.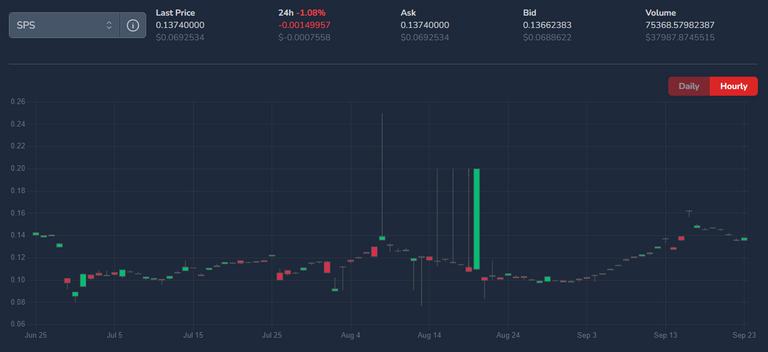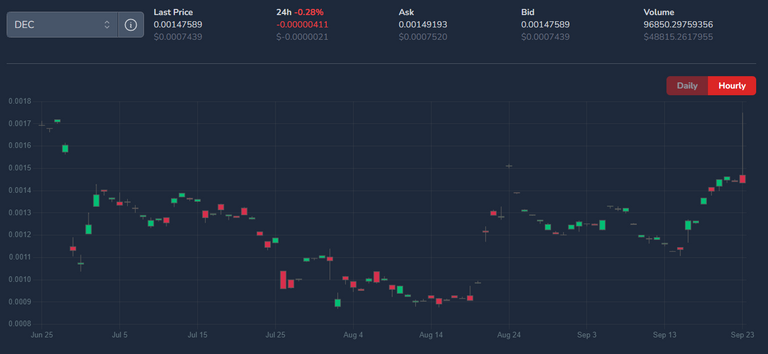 Now, taking a quick peak at the splinterlands tokens prices on HE, firstly the SPS aka Splintershards have lost it's recent high value of 0.085$ and came back to the current price of 0.069$ with a small -1.08% price decrease within last day. But it has stabled itself there and wont look like it would go below further. Because if the fact that all the SPS we generate from rewards are received in staked form automatically makes a crunch in liquid supply and unlike before with dec, a player now would have to wait for at at least a month to get 100% of his staked SPS in liquid form. This system will help the price of SPS to get stable over time and will also encourage players indirectly to keep a good stake of SPS and generate partial income and perks from it as well. Taking about DEC, it also went high before the Tower Defence game packs pre-sale event but right now it has being retracted back to 0.00074$ per unit with a -0.28% change in price within last day. But as the supply of dec has been crunched down heavily, I think it will recover fast over time.
I hope all of you enjoyed my crypto chart post. Please Let me know your thoughts about the current market in the comments below and I will be seeing you all in my next post!
---
---
Wish all of you good luck on all of your Splinterlands journey.
Thanks for visiting my post. Please do visit again!
Stay well and keep playing Splinterlands.
Want to start playing splinterlands? Click here
Posted Using LeoFinance Beta
---
---