Splinterlands market watch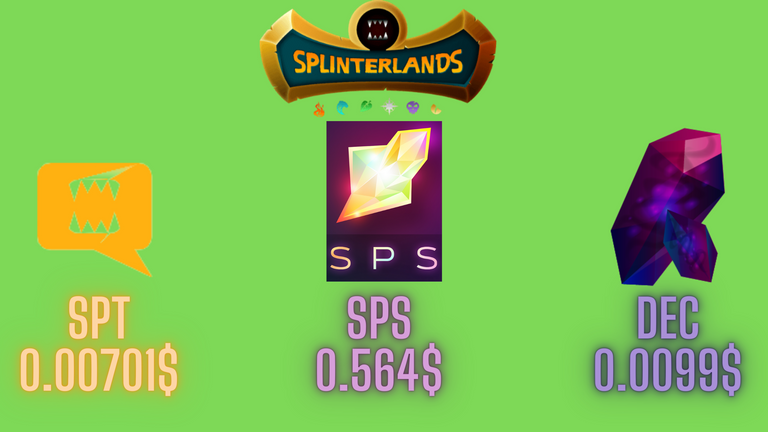 What's up my fellow Splinter folks!
First of all I have a spectacular news for all of you splinterlands lovers. Just a couple of minutes earlier as I am writing this post, splinterlands has just registered it's 1 millionth account! OMG!! That's really something to brag about in my friends now! If you look at it as a paid and crypto based game, there will be very few that will match its current statistics now. I always roam the crypto world to look what games are booming or doing exceptional but in terms of earning, I think Splinterlands is the best NFT collectible game in the market as of now.
For those who has been waiting long for the Chaos Legion edition launch can start can arrange their funds now because only about 2 weeks left o you better ready with the SPS stake (to ensure the 10% off).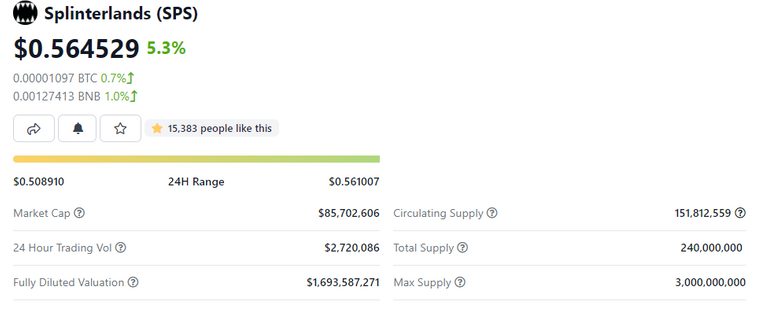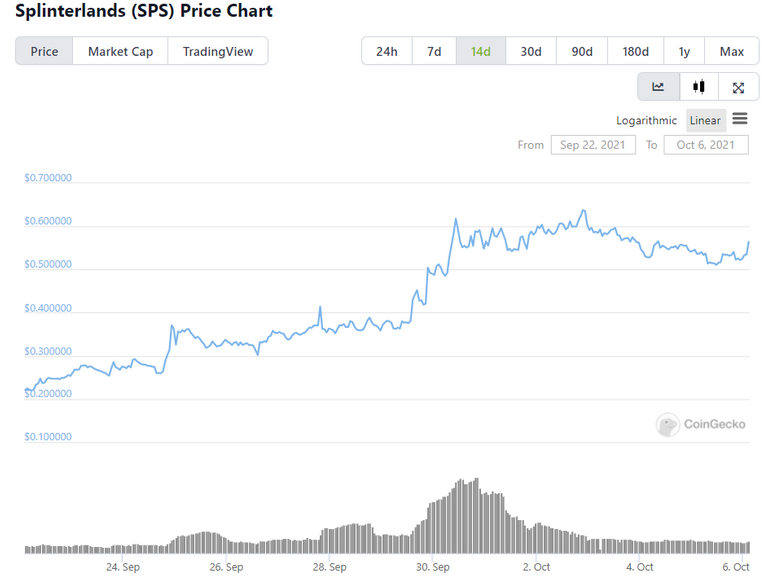 Now, taking a look at the SPS price, currently it is being sold for 0.5645$ on HE market. As you can see from the last 2 weeks graph of SPS, it started from 0.2$ mark and has been experiencing a steady growth since. It already crossed the 0.6$ price mark 2 time since last 2 weeks and currently preparing for another price rise. For those who are already staked a large amount of SPS when it was low has already made 2x or even more profit but I damn know very few will sell their precious SPS in this pump as who knows where it will reach just before and during the Chaos Legion Pre sale.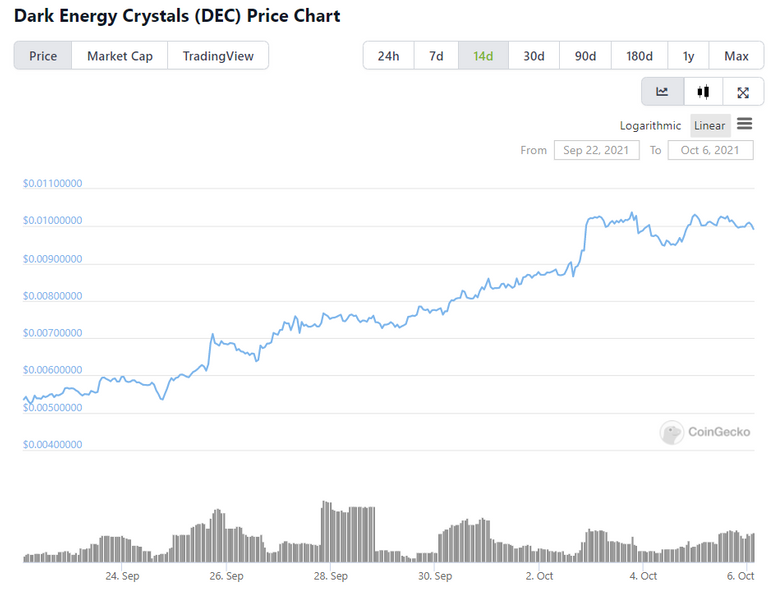 DEC on the other hand has also seeing a steady position between 0.01$ and 0.009$ since 2nd October. Even 2 weeks earlier it used to float around 0.005$ so that as well can be considered approx a 2x gain if you had bought / hold since last 2 weeks. Yes, Splinterlands is making us richer everyday :)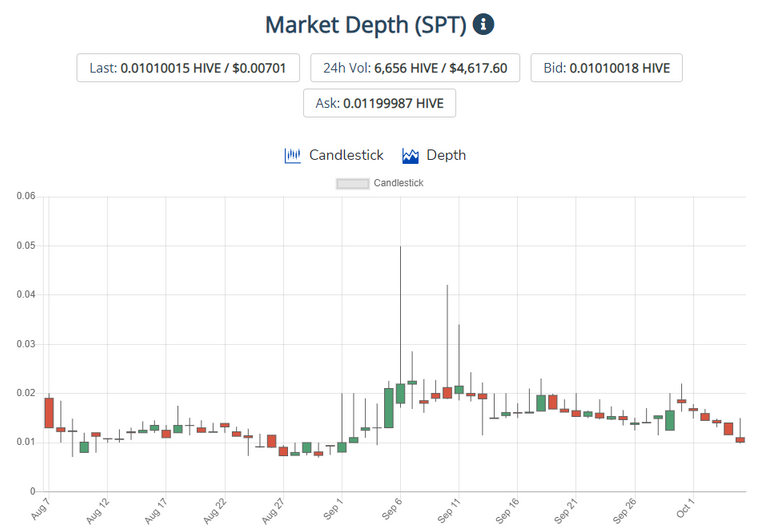 ---
Sadly, that's not the case with SPT and it's losing a little bit value as after touching 0.02 hives per spt, it is since experiencing a downtrend and curently being traded in HE for around 0.00 701$.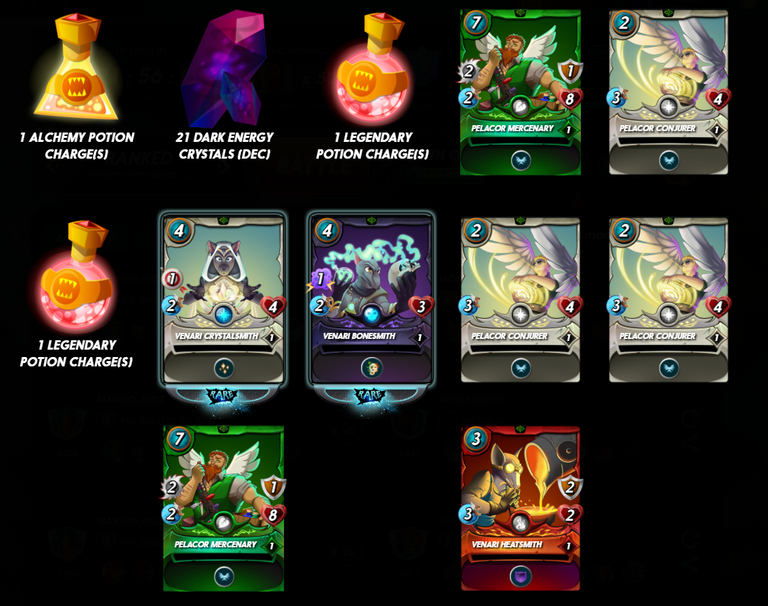 Before I end today's post, here is my latest quest rewards that I pulled today at Diamond II. The quest mission was to win 5 ranked matches with Earth summoner and I as usual used the Wizard of the Eastwood to complete the task. We are still getting cards more than potions or dec so that's a relief. But it's long time since I got my first reward legendary card so crossing my fingers so that I may soon get one more :)
Wish you all good luck on all of your future SL matches.
---
Thanks for visiting my post.
Stay well and keep playing Splinterlands.
Want to start playing splinterlands? Click here
---
---