The upcoming reward card-set and rules in Splinterlands is so awesome!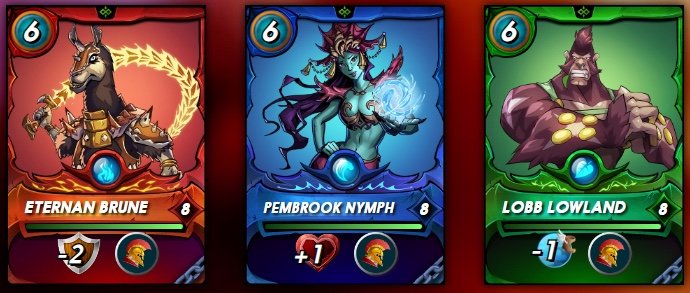 Hello my fellow splinter warriors!
I hope you all are having an awesome day with your friends and family and also enjoying this awesome #play2earn game in meantime and growing your account in meantime. If you wasn't hiding under a rock, by now you probably have heard or read about the upcoming reward set cards that will be launched soon into splinterlands. Yes, the news is already getting viral and most of the splinterlands players across the world are talking about it right now. Not only that, along with these brand new reward set, there are also a bunch of new things coming into splinterlands that I am about to talk about below. But before that, let's first look into my current season progress.

First of all, I am feeling excited right now because after playing ranked matches for like an hour, I finally finally managed to reach Diamond I today. Since the last couple of days, I have been very busy with the marriage ceremony and couldn't even grab my pc to like I always do to play splinterlands. Thus, whenever I am getting a little bit of free time, I am trying to submit ranked matches using my phone. However, as I am not used to playing from mobile browser (and the splinterlands official mobile app sucks to be honest), it is often causing me lose some matches every now and then as the match rulesets so are not properly being displayed when selecting cards and sometimes even after clicking the Submit button, it's not taking in my lineup and I am getting fled. I always prefer playing from a desktop for these reasons and as they say.. a blind uncle is better than no uncle 😅 I am still playing so that at least the ECR doesn't get wasted totally.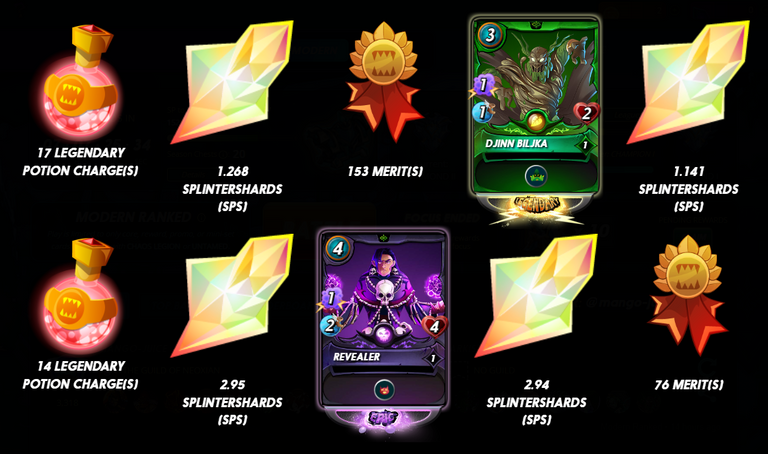 As you can see from the screenshots above, Last day I got the Death as my daily focus mission and completed the quest by completing total 10 reward chests. Well, playing with Death summoners or cards is still not my cup of tea, so instead I just focused myself to ladder up to the next tier Diamond I and after playing for like half an hour and drowning my ECR down to around 78%, I managed to gather 10 focus chests and stopped playing afterwards. Gladly, this time the outcome was really worth it as from those 10 focus chests, I pulled one legendary and one epic card out of it along with around 8.3 SPS, 31 legendary potions and 229 merits. No doubt I am really happy with the outcome as I know for a fact that these dirt cheap reward cards will value a lot more when the current reward edition get stopped printing anymore. For now, as I have already made all the current reward cards max level, I will just sent these to my renting account to generate a little more earnings.
Upcoming updates
Now, let's talk about the new updates that the team will bring soon into the game. First of all, a massive set of new reward card set is coming into the game which include 43 different cards. Let us now look into the bullet points about the cards at below.
All these reward cards will be soul bounded. It means you cam play with them but they can not be sold, transferred or burned for DEC token until the next set of reward cards released, which will take another 1-2 year approx.
There will be total 6 summoners and one from each splinter except neutral. All the summoners will be rare edition cards so it will require 115 BCX to max them out.

There will be total 12 legendary cards which includes 2 from each splinter and one each from Dragon and Neutral splinter.

There will be total 7 epic cards and one from each splinter.

There will be total 12 rare cards and each basic splinter will get 2 rare cards and the Dragon and Neutral splinter will get 1 card each.

There will be total 12 common cards which includes 2 cards from each basic splinter and 2 from Neutral splinter, but the Dragon splinter won't have any common cards.
Apart from these new set of reward cards, there will also be 3 new match ruleset that will get launched soon in splinterlands. Let's take a glance in them at below.
Conscript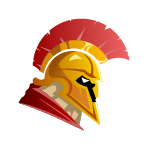 All the 6 upcoming reward summoners will be carrying this new ability with them. With this ability, these summoner will allow us to use upto 1 gladiator card in ranked and tournament matches and upto 2 gladiator cards in brawl matches. With this mew ability, finally we can use our soul bounded gladiator cards into non-brawl matches which was eagerly waiting for.
Martyr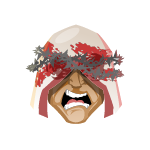 This is another ability that will get launched soon with the new reward card-set. When monsters with Martyr ruleset dies, it will increase all the stats of it's adjacent Monsters by +1.
Weapons Training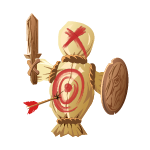 This is the third and past ability that will get launch with the upcoming reward set and I really liked this one as I think it is even more powerful than the other two. Monster with Weapons training ability will give +2 magic attack to it's adjacent friendly monsters. Means now you can add and extra magic attack to any of your monsters by just adding a monster with Weapons Training ability in your lineup, isn't that cool?
Not only that, from now on, players from Gold tier or above will now often see 3 rulesets being applied in matches and this change has already taken place and ai already have playing a handful of matches with more than 2 rulesets.. and believe me it's now more complex but interesting to make a worthy lineup respecting 3 rulesets at one.. which definitely will change our play style.
I hope you liked reading about all the updates that I wrote above and also eagerly waiting for these new reward cards to get launched. With this update, it's clear that players will go even even deeper with the gameplay and try to collect them as soon as possible. Let's now see how these new updates will roll out and if players will find them interesting or not. Let me know your thought about it in the comments below and I will be seeing you all in my next post.. until then!

Wish you all good luck on all of your future Splinterlands matches.
Thanks for visiting my post. Please come again!
Stay well and keep playing Splinterlands.
Want to start playing splinterlands? Click here
---
---
---
---