The Upcoming Riftwatchers sale and some important points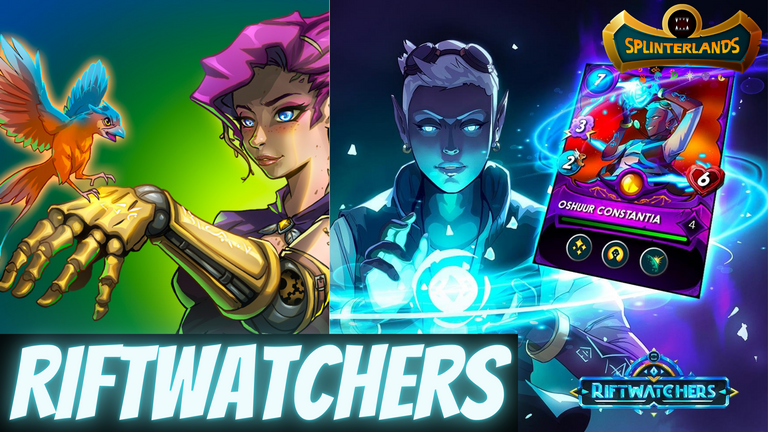 What's up my fellow warriors!
I hope all of you are enjoying the day with you family and friends and also enjoying this awesome #play2earn game in meantime. Well, we are already at the middle of this current splinterlands season and I hope all of you are giving your best into the game and winning well and climbing that leaderboard ladder. Only 5 days and 19 hours left for this current season to end and we all have to reach our favourite spot before the time ends.
Well, the long awaited news has surfaced recently as team splinterlands has announced two major updates with their latest posts recently in their official account. The first post is about the upcoming Riftwatchers pack sale and the second is about the long awaiting SPLTD (Tower Defence) game update and intel about it's pack sale. Today, I will take about all the important points about this amazing upcoming pack sale, so please continue reading!
---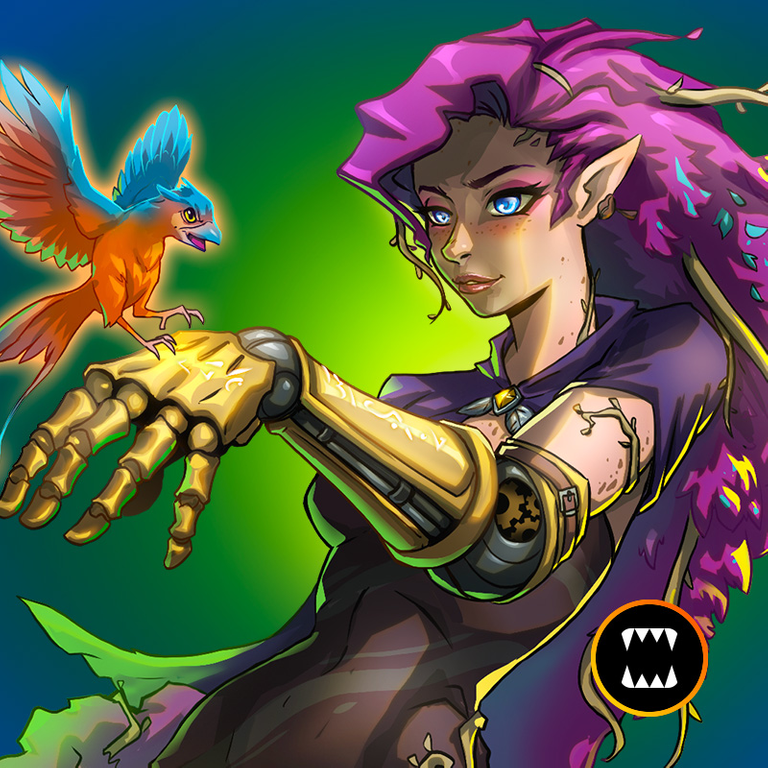 Image - Runemancer Florre - RW Earth Legendary Monster

---
Riftwatchers
First, let's take about the Riftwatchers as the official news has just came after several months of the chaos pack sale. Just like we had the dice with the untamed and orb with the beta sets of cards, the Riftwatchers edition cards will accompany the chaos cards and players will have much more options to choose from in the future battles and guessing the enemy lineup will become more hard as well. Let us now look into the the important news about this upcoming pack sale at a glance.
Date
The date for this awesome upcoming pack sale has been announced on sept 15, 2022 at 18:00 UST. So, as I am writing this post, only 6 days left for the sale to go live. On the other hand, the official Riftwatchers set release date has estimated on sept 27, 2022 and after the set release, you may open your packs and use cards in battles.
The upcoming Riftwatchers pack has named as RIFT GEMS and you can see the newly created separate Gems tab in official splinterlands shop page.
Print Count
The total amount of Riftwatchers packs that will be available for sale is 3 million. The set will contain a total of 43 cards including 13 common, 12 rare, 6 epic and 12 legendary cards. All the 6 epic cards in Riftwatchers will be summoners by while 5 among those 12 legendary cards will be airdrop cards and will be distributed between eligible buyers with a similar manner like chaos airdrops. There will also be a limited edition promo card that will be airdropped among eligible pre-sale buyers which is not included in the list above.
Price
The price of a riftwatchers pack will be a little higher than chaos packs. For every pack, the buyer would have to spend 5$ amount in SPS token + 1 voucher. Compared to a 4$ priced chaos packs where you don't even even need a voucher, the price for riftwatchers seems a bit pricey but if you look in the total print count, it is just one third of the total print chaos cards. So Riftwatchers cards will be more limited and scarce than chaos which justifies it's price. Unlike Chaos packs, every Riftwatchers pack sale will require a vouchers, both for pre sale and normal sale.
Bonus
Just like the chaos pack sale, bulk purchases of Riftwatchers sale in a single transaction will be eligible for bonus packs but, remember that for every bonus packs you will require a voucher to redeem those bonus packs. The bonus packs will be distributed by the respective rates below.
For 100+ packs = 10% bonus packs

For 500+ packs = 15% bonus packs

For 2000+ packs = 20% bonus packs
Now about the airdrop promo card, players will be GUARANTEED to get a promo card for every 50 packs they purchased in the presale, and will be guaranteed a gold foil promo card for every 1000 packs purchased, but it is only limited to pre-sale!
In addition to the promo card, for every 1000 Riftwatchers packs purchased during the presale, the players will receive a custom in-game title of "The Watcher"! Isn't it cool to acquire a title so rare and cool!
Important fact about Riftwatchers sale
The team Splinterlands has proudly announced that all the fund that will be accumulated by the Riftwatchers sale will go directly to the SPS DAO for the benefit of all token holders. Unlike chaos legion, Riftwatchers mini set will be not be a revenue generator for Splinterlands and will be used after the SPS community.
---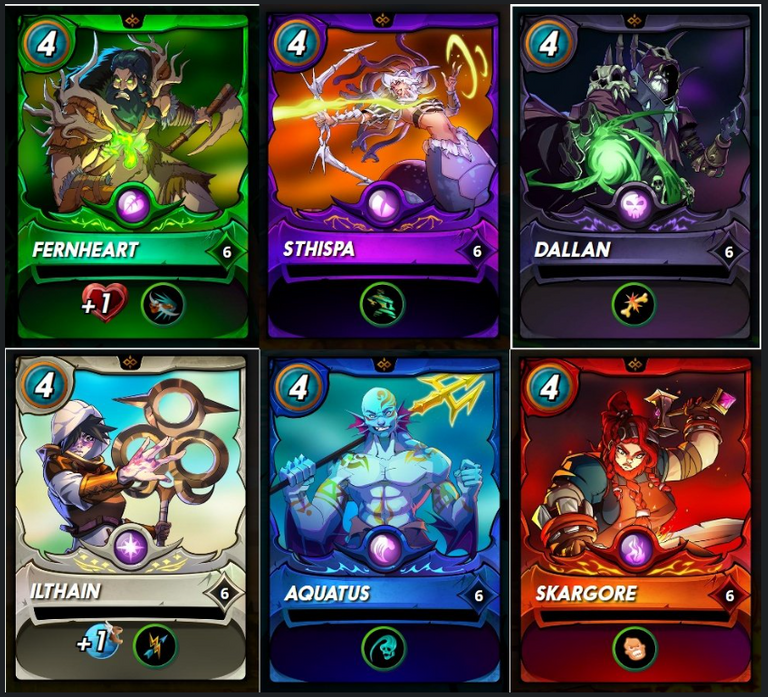 ---
Now, taking a sharp look at the cards of the upcoming riftwatchers set, we will be getting 6 epic summoners, each from one splinter and similar to chaos, they will cost 4 mana to be used in battlefield. The monsters that will be released with riftwatchers will be mostly higher mana cap monsters that will help you to play and win higher level mana limit matches. This upcoming edition is coming with another new monster ability - fury, which will allow the monster to do double damage against targets with Taunt ability.
---
I hope all of you are excited with these 2 grand updates and eagerly waiting for the pre-sale date of riftwatchers! Are you among those who are already preparing hard for this upcoming pack sale ? Let me know in the comments below and I will be seeing you all in my next post.
---
---
Wish you all good luck on all of your future Splinterlands matches.
Thanks for visiting my post. Please come again!
Stay well and keep playing Splinterlands.
Want to start playing splinterlands? Click here
Posted Using LeoFinance Beta
---
---