VENATOR KINJO - This new reward card is changing the rules

What's up my fellow Splinterlandians!
I hope all of you are doing fantastic in your lives and also enjoying this awesome game in the mean time. No doubt the game has become way more interesting after the back to back double update of the change in the ranked reward structure and next the separation of wild and modern ruleset. The real players are getting bigger and better rewards nowadays so I can bet that the ECR of most of you haven't touched 100% for a time now.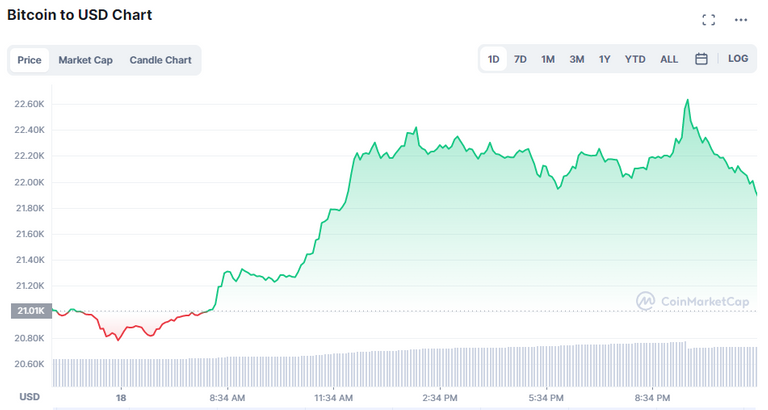 Now, let us take quick peek at the current crypto market to get ourselves updated with the prices. First of all, the main dominator Bitcoin has recently experiencing a pump and currently being sold for 21,606$ per unit with a +2.93% growth within last day. The ETH is also pumping out itself loud with a massive 31.04% price rise in last 7 days and currently being traded for 1,484$. Our dearest Hive token is also doing pretty well with a current price of 0.46$ with a +4.19% price growth in last 24 hours.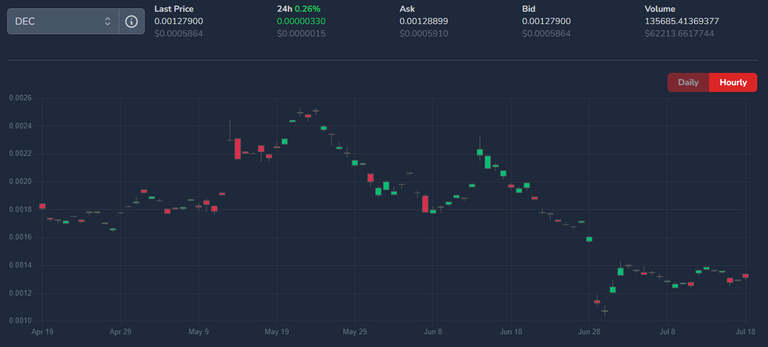 Now, taking a turn and looking into the splinterlands token market, the in-game token DEC is currently being traded for 0.00058$ per unit with a slight +0.26% increase in price while the SPS is still roaming around 0.05$ price mark with a current price of 0.0526$ per unit and it also increase a little +1.46% within last day. Vouchers on the other hand are selling for only 0.375$ per unit is anyone wanna grab some for cheap before Riftwatchers come.
---
---
VENATOR KINJO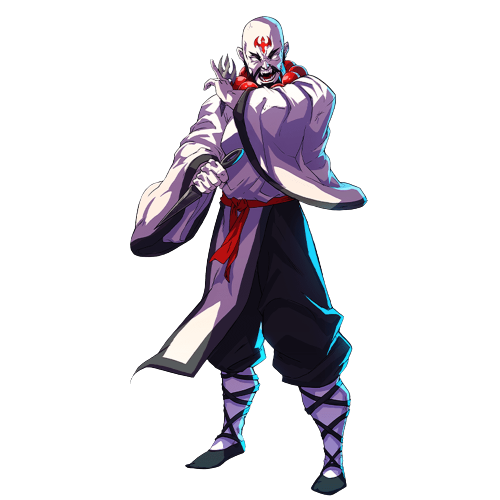 The buzz is real for this newly launched reward card and you have most probably using it or at least seen him at the reach position. It's a Legendary type monster card from Reward Unit. It's a new monster arrived on Splinterlands into market and I already bought and made it max. This monster needs only 2 mana to join any battle. This monster looks like a monk and has unmatched abilities to protect you from indirect damages.
The plain and simple robes of these monks are regularly seen upon the road, and people will greet them with open arms, knowing them to be fair and considerate. The monks will often help local communities in their hour of need, whether that be with healing, coin, protection, or holy blessings. But all the time they are vigilant to the foul taint of vampires. Their single, most important mission and the highest order of their vows: to rid the world of this vile disease.
---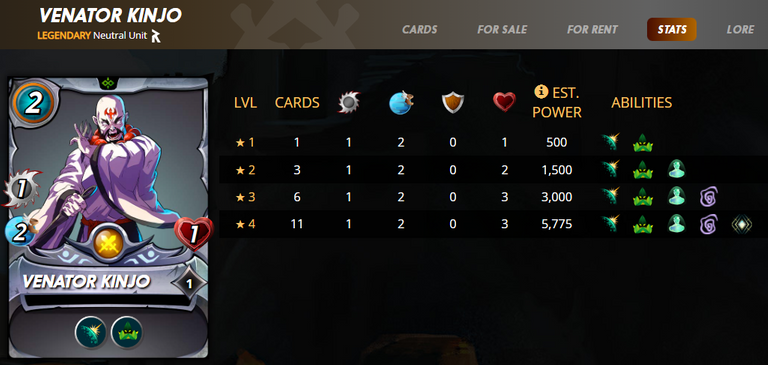 BRONZE
On this level, this monster has 1 melee attack at 2 speed and 1 health along with 2 abilities which are Reflection Shield and Camouflage ability.
SILVER
After upgraded to the level 2, this monster increases it's Health from 1 to 2 and Also An extra Ability of Immunity got acquired.
GOLD
The monster needs 6 legendary cards to reach the level 3. On this level, this monster increases it's health along with an extra ability of Slow.
DIAMOND/CHAMP
To reach the max level, this monster needs 11 legendary cards and after reaching the max level, this monster equips another Ability of Amplify.
Abilities
Amplify Increase Magic Reflect, Return Fire, and Thorns Damage to all enemy monsters.
Camouflage This monster cannot be targeted for attack unless it's in the first position.
Immunity This monster is immune to negative status effects.
Slow Reduces the speed of all enemy monsters.
Reflection shield This monster doesn't take damage from Blast, Magic Reflect, Thorns , Return Fire.
Market stats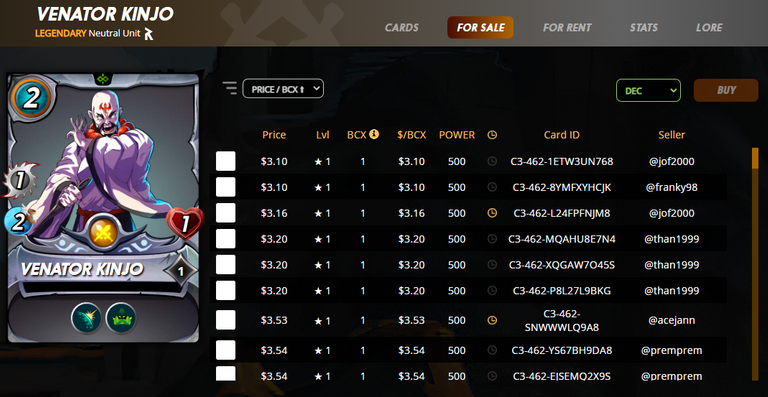 It's newly launched in splinterlands market and its current price in around $3.10/bcx and on level 4 you have to pay $36.8 approx. On the other side, to purchase the gold card you have to pay $44 for level 2 monster.
Battle Line-up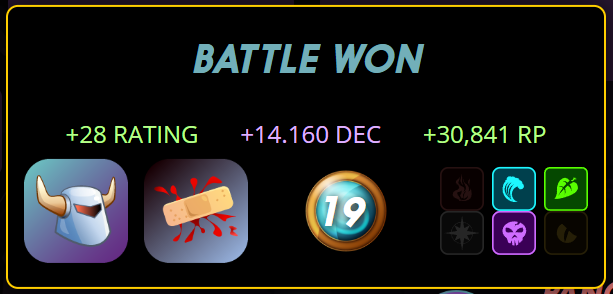 mana Cap: 19
Splinters allowed: Water, Earth & Death.
Ruleset:
Armoured Up - Every Monster get +2 shield in this match.
Healed out - No monster can be healed in this match.
---
---
FAILED SUMMONER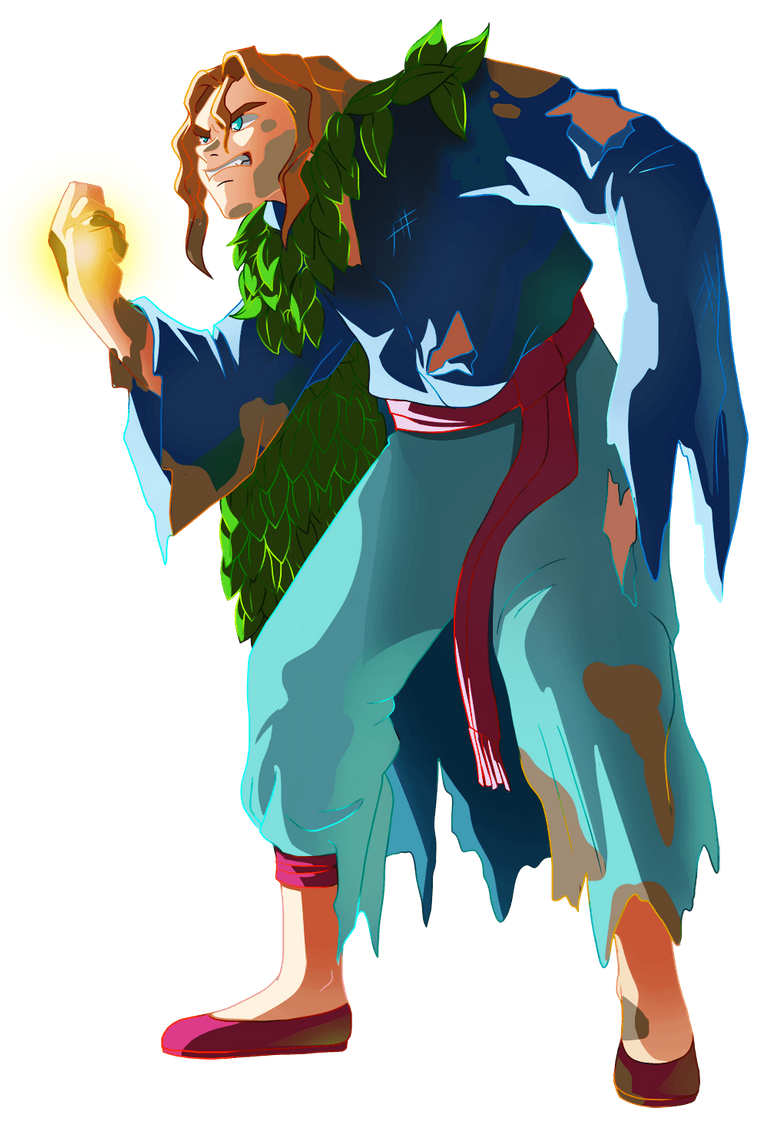 I placed this non attacker monster on the very first position. It has 2 speed and 9 health along with Magic Reflect, Demoralize, Strengthen ability.
VENATOR KINJO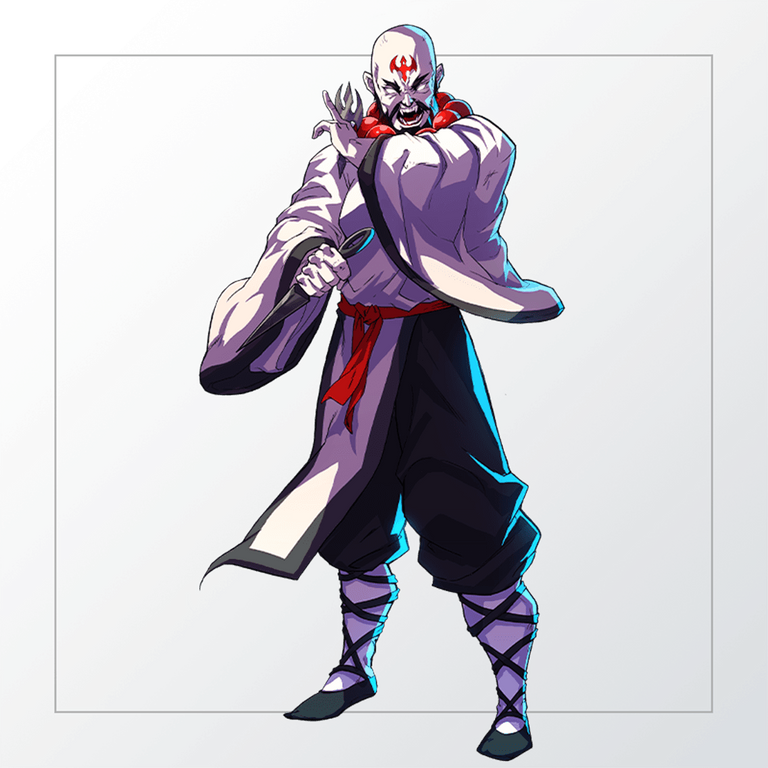 I placed my today's main monster on the second position and I have already wrote about this monster above so let's move on to the next one.
FURIOUS CHICKEN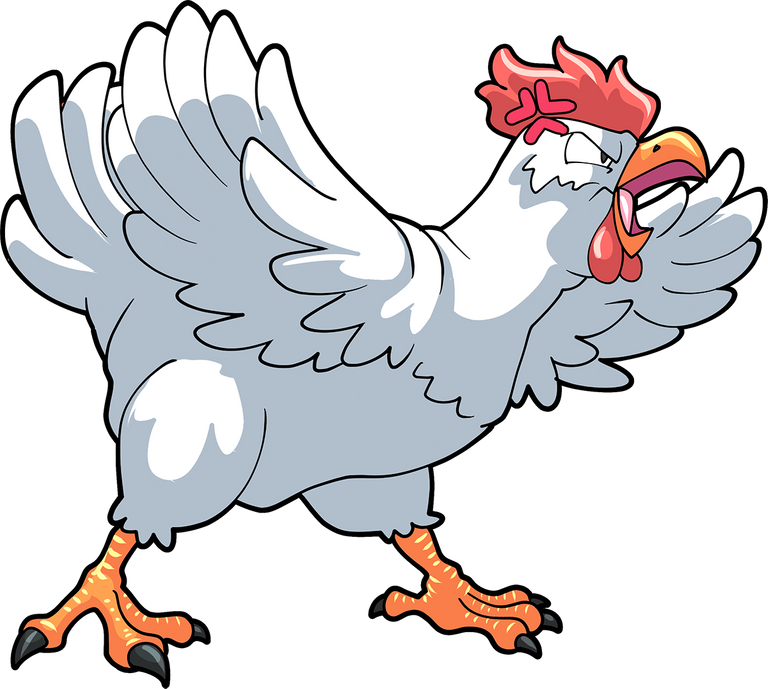 On the third position I placed this 0 mana rare gold monster which has 1 melee attack at 1 speed and 1 health along with the enrage ability.
MAGI OF THE FOREST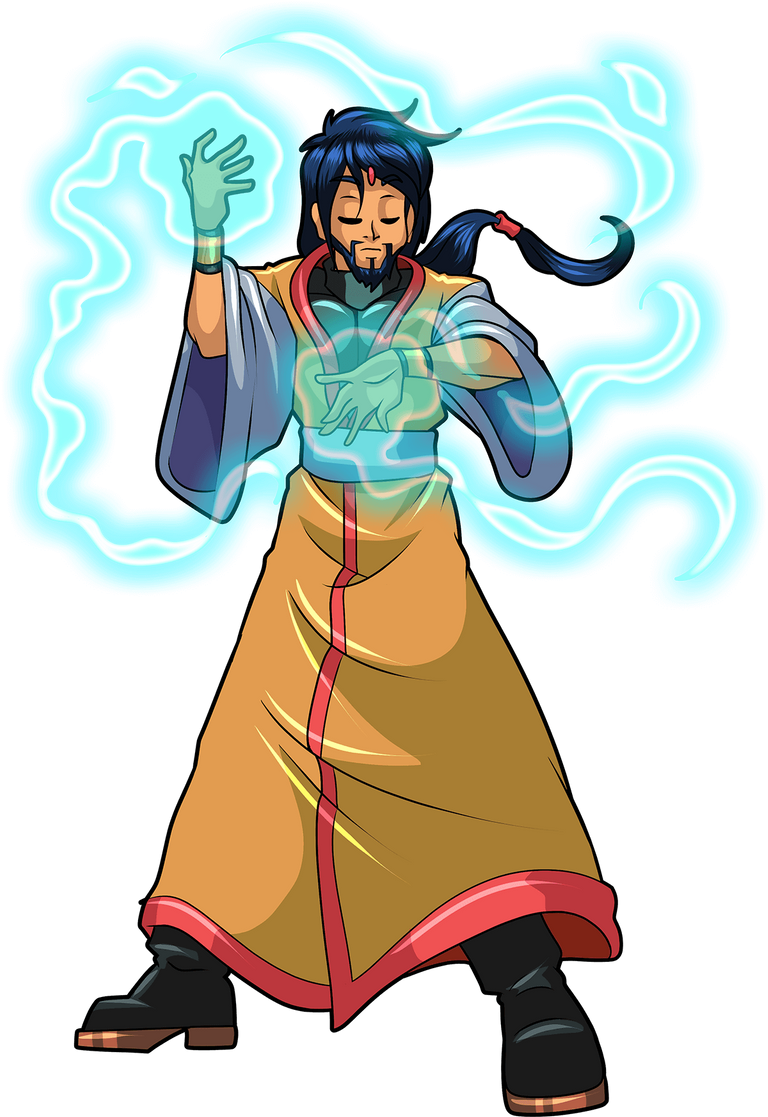 I placed this magic monster on the fourth position. This monster has 4 magic attack at 4 speed and 5 health along with 0 ability.
FUNGUS FIEND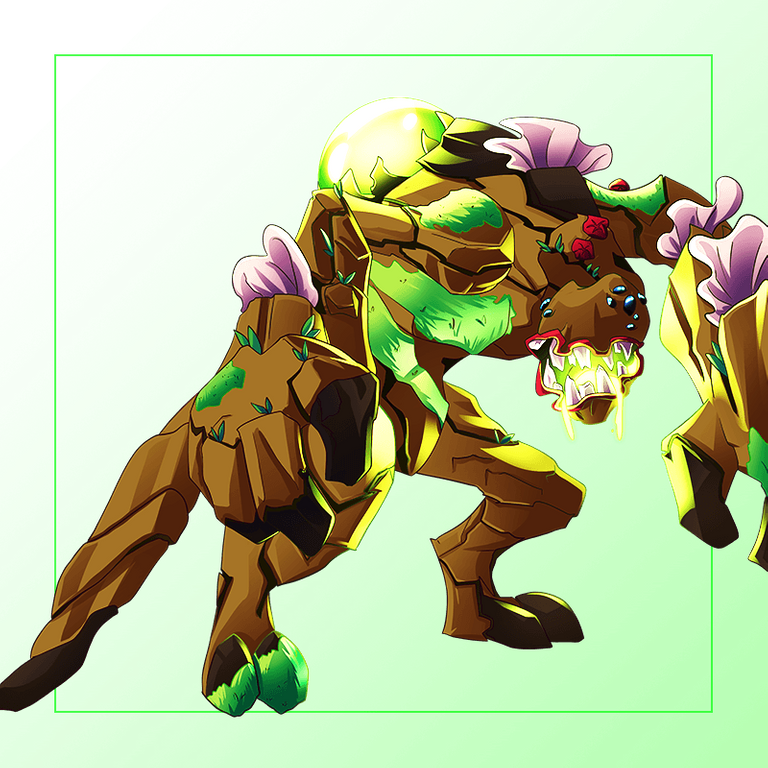 On the fifth position, I place another 0 mana legendary monster. This monster has slow ability along with 1 melee attack at 2 speed and 3 health.
`DOCTOR BLIGHT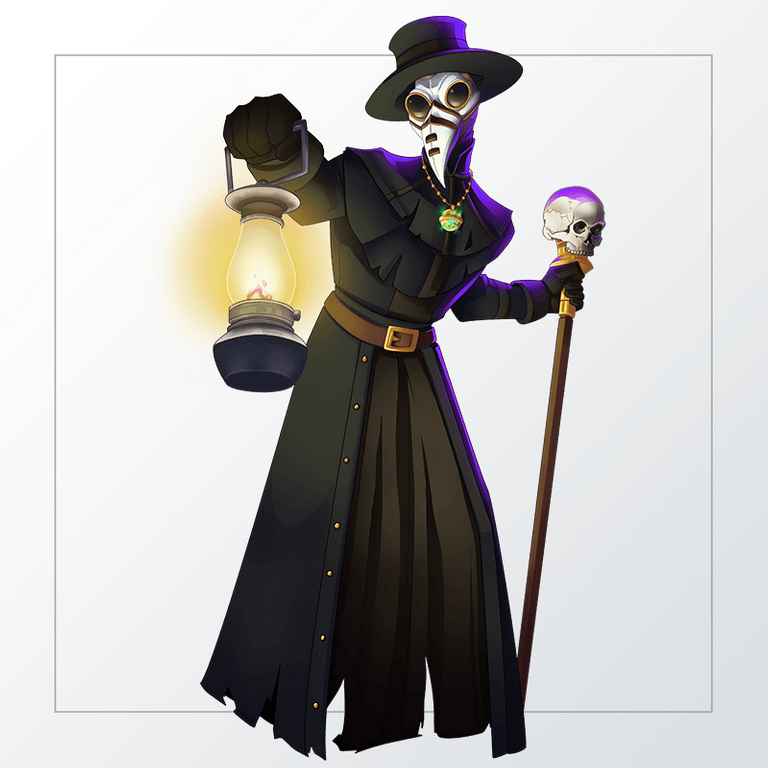 On the very last position, I placed this legendary promo magic monster which has Affliction, Camouflage, Poison, Scavenger, Weaken and Last Stand ability.
---
Battle Result
ROUND 1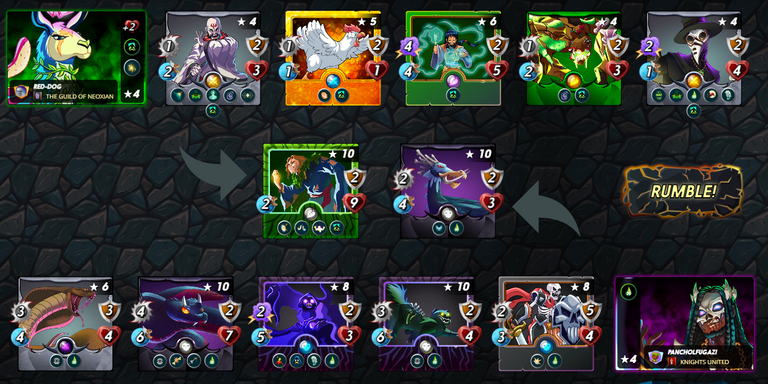 On the first round after getting all the disabilities and abilities My magic monster Magi of the forest destroyed enemy Carrion shade first strike. After that enemy monster silent sha-vi destroyed my Fiend Monster's shield and enemy monster Undead Badger destroyed my Fiend monster. After that enemy monster Skeleton Warrior damaged Failed Monster's shield. After that Doctor Blight damaged and poisoned enemy Warrior.
ROUND 2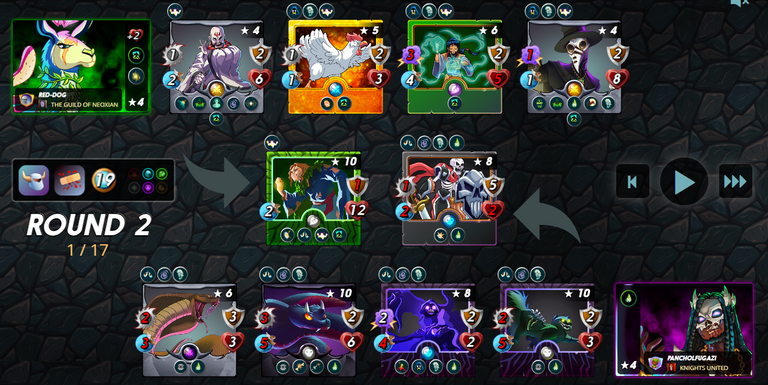 On the starting point of this round enemy monster warrior destroyed by the effect of Poison. After that enemy monster undead Badger destroyed my Failed summoner shield and Silent sha-vi damaged my magic monster Magi of the forest. After that my Magi magic monster destroyed enemy undead Badger. After that enemy Monster Death elemental got destroyed after damaged my Failed summer and took the magic reflect. After that enemy monster Uraeus monster damaged my Magi of the forest. In the end my Doctor Blight damaged enemy Silent sha-vi.
ROUND 3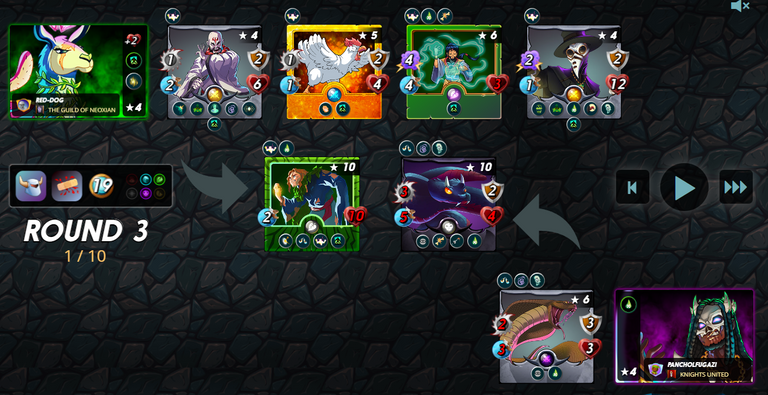 On this round after got the poison effect, enemy monster silent sha-vi damaged my Failed summoner. And my Magi Of The Forest destroyed enemy silent sha-vi. After that enemy only sneaky monster Uraeus damaged my Failed summoner and my Doctor Blight damaged Uraeus.
ROUND 4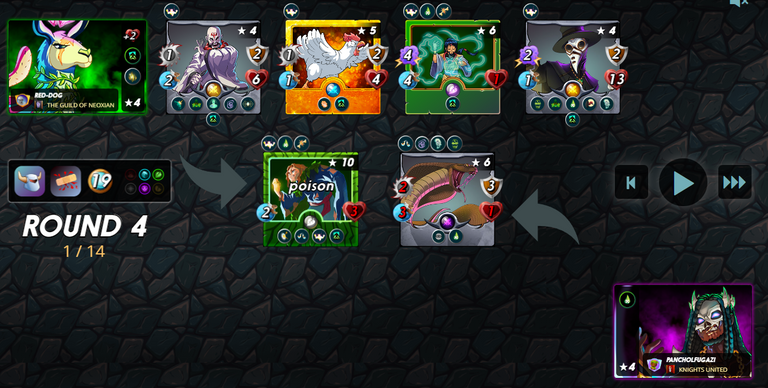 On this round my Magi Of The Forest destroyed by poison effect. And my Failed summoner destroyed by enemy monster Uraeus. After that my main monster damaged Uraeus. And in the end my Doctor Blight destroyed enemy team's only sneaky monster.
---
Wish you all good luck on all of your future Splinterlands matches.
Thanks for visiting my post.
Stay well and keep playing Splinterlands.
Want to start playing splinterlands? Click here
Posted Using LeoFinance Beta
---
---