Vouchers rising hard ! The pre-sale FOMO is real

Hello My fellow splinter warriors!
I hope you all had a great weekend and fully recharged right now. Most of you are already started playing back and so did I. While the splinterlands market is booming with the prices, I have quietly done my daily quests and also dried up the ECR bar enough so that get recharged the next day. Now I am having seconds thought about whether to enter pre sale or enter later in normal one as getting those vouchers off market is really getting costlier than I can afford. Let's see the price below and find out.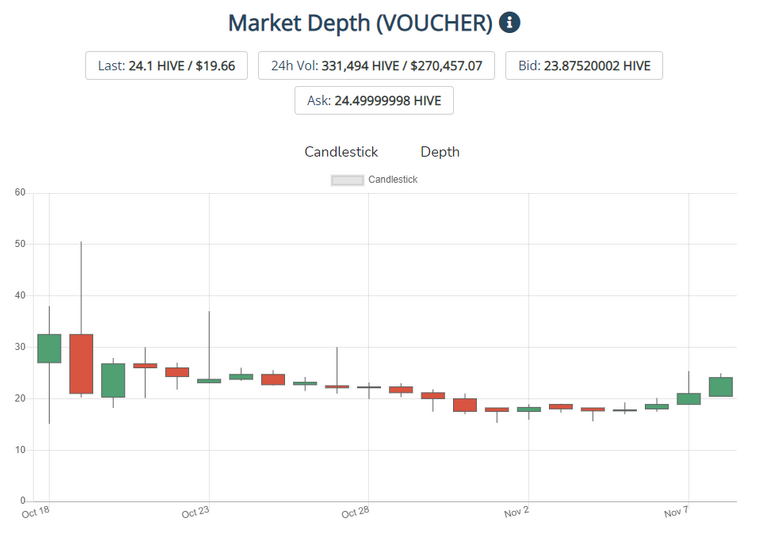 Right now, Splinterlands Vouchers are the talk of the town. While there are still 11 days left for voucher drop and 16 days for the pre-sale to end, vouchers are already started flying high with it's price and currently being traded in H-E market for 19.66$. The price pumped up just a couple of hours ago from 21.5-22 hive to 24 hive and being static there. At this rate per 100 voucher will cost you approx 2000$ and for 500 packs its 10000$ and will be more, way sooner than you think. The FOMO getting real as people do realize they will miss the perks if not collect all the vouchers they need. Are you in the pre-sale game or just selling off your vouchers?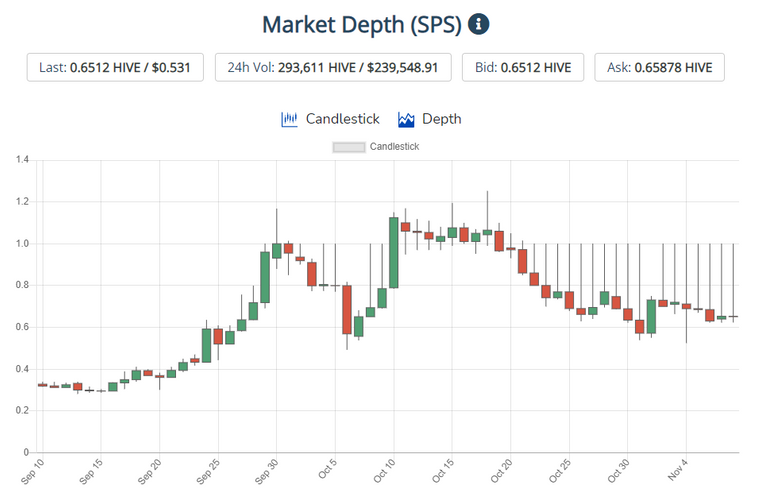 SPS on the other hand is failing to raise a price bar and sill struggling around 0.525$ price mark. Thou it went above 0.54$ for some time, heavy dumping starting before the daily sps drop caused it a dip and currently it is being traded at the HE market for 0.531$ per sps. I also dropped my dec stack so my sps drop earning got lower today, but I have started collecting DEC again and hopefully will made a chunk soon again!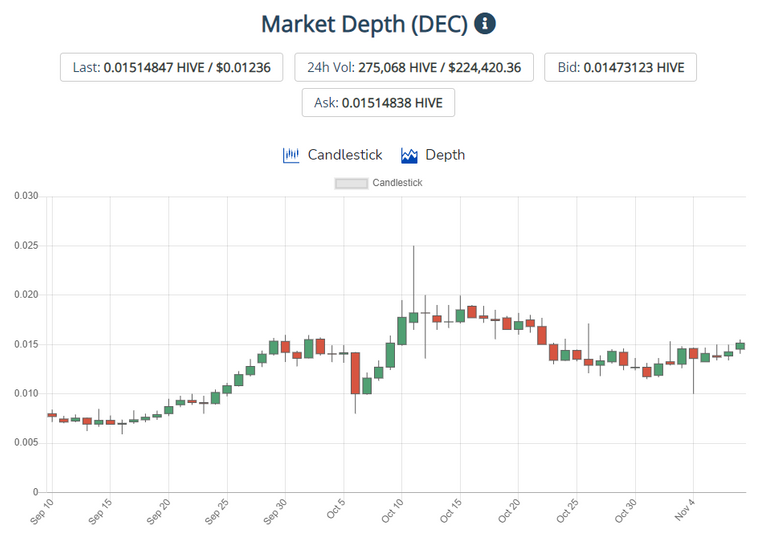 Lastly, DEC surprisingly holding strong ground above 0.012$ price mark. As keeping dec for more daily sps drop is still very profitable, many players and traders are holding dec strongly thus the price is very stable and increasing continuously. It may drop a bit after the pre-sale gets ended but until then only an angry whale can drop it I guess.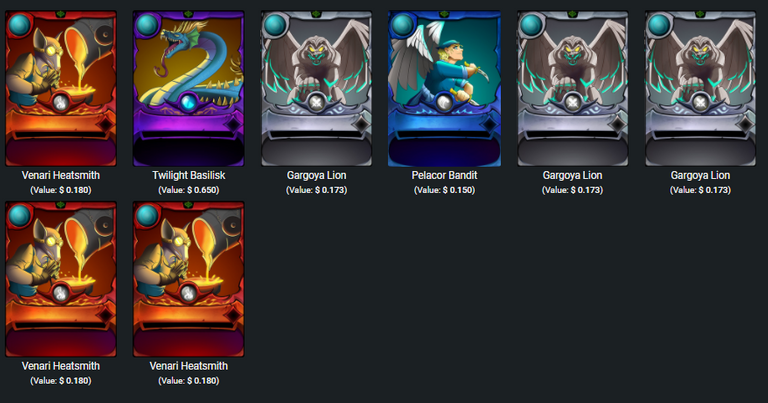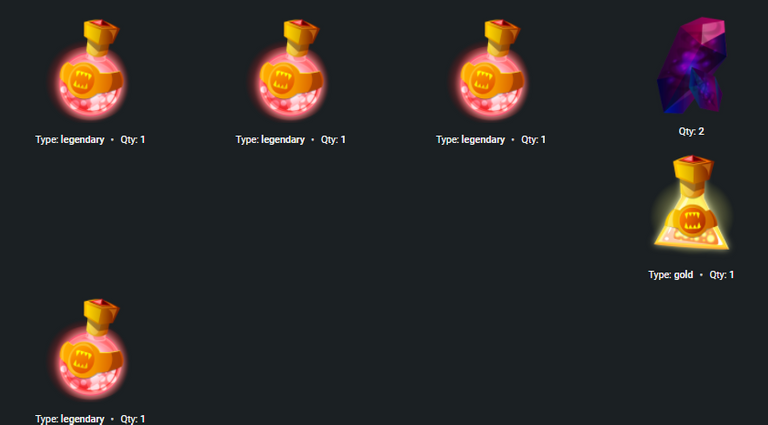 Before I finished my post, here is my daily reward that I got today from my own acc mango-juice. I got a sniper quest today and completed it with my Zaku and Wizard of Eastwood. I was playing in Diamond I so got total 14 loot chests and opened them all at once. This time, I only got 1 rare and a couple of commons thou but hopeful for the next one I remember those early days when I actually used to get multiple legendary and epic cards per season but nowadays only one or two if I am lucky enough, I am not complaining thou :)
Wish you all good luck on your chaotic journey in spliterlands.
---
Thanks for visiting my post.
Stay well and keep playing Splinterlands.
Want to start playing splinterlands? Click here
Posted Using LeoFinance Beta
---
---