Waka Spiritblade Promo Sale event - only 23 hours left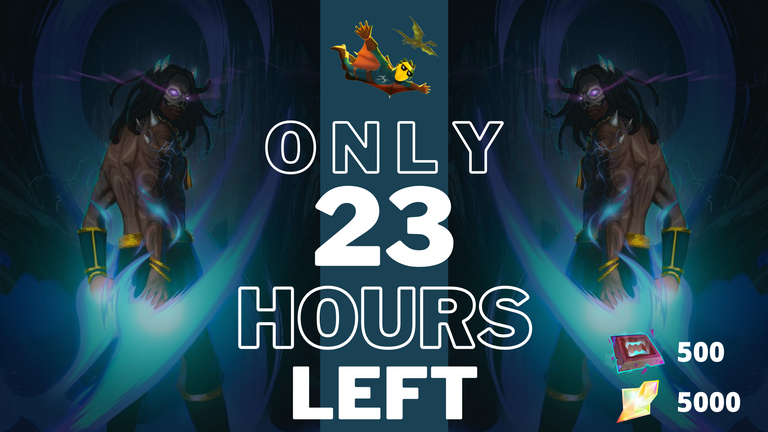 Good morning hivers!
I hope all of you are happy and enjoying your life while battling Your way through in Splinterlands! The current season is about to end as it only has 5 days left. So we all should better get ready to achieve our goals - weather it is it reach a certain Tier or securing a spot in the leaderboards.
---

---

---
On the other hand, the upcoming WAKA SPIRITBLADE summoner promo card sell is really creating a buzz among the players and investors. Only 23 hours left for this new promo card sale to go live! For those who don't know, there will only be 1000 Waka summoners printed ever with only 4% of them being gold foil, so 960 normal foil and 40 gold foil. The first 500 of waka's will be sold tomorrow at the official Splinterlands website and the rest 500 will be sold on wax market later on. Every Waka card will be a max level card out of the box. In order to buy it tomorrow in the flash sale, one will be required 500 Vouchers and 5000 SPS per Waka card. There will be no limits on how many cards one can buy. Using of bots to Click in time or to secure a buy will be allowed.
---

---
Also, Splinterlands has successfully sold over 7.5 million chaos pack since it's lunch which is a great news for all of us. Selling such a massive amount of packs in such a short time really reflects the people's trust and demand towards the game. That's being said, if you are eagerly waiting for the next airdrop card reveal, it will need another 458k packs to be sold in order to unlock the next character.
---

---
I have already collected the required amount of vouchers and SPS and all ready to go. My only concern is that even after being ready in time with all the money, I might not get one in the flash sale if too many bots are already waiting to snatch them out.
---
---
The price of vouchers however lost it's value a bit and currently being traded for 1.977$ per unit with a -8.54% decrease in value. In order to buy 500 vouchers, you will need approx 989$.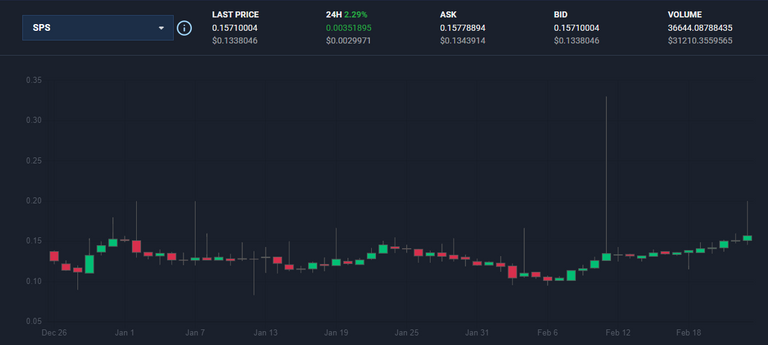 The value of SPS aka splintershards is still pretty constant between 0.130-0.145$ range and currently it is being traded for 0.133$ per unit with a +2.29% change in last 24 hours. In order to buy 5000 SPS, you will need approx 680.3$.
Wish you all good luck on all of your future SplinterLands matches.
---
Thanks for visiting my post.
Stay well and keep playing Splinterlands.
Want to start playing splinterlands? Click here
Posted Using LeoFinance Beta
---
---