Why you should start playing Splinterlands brawls right now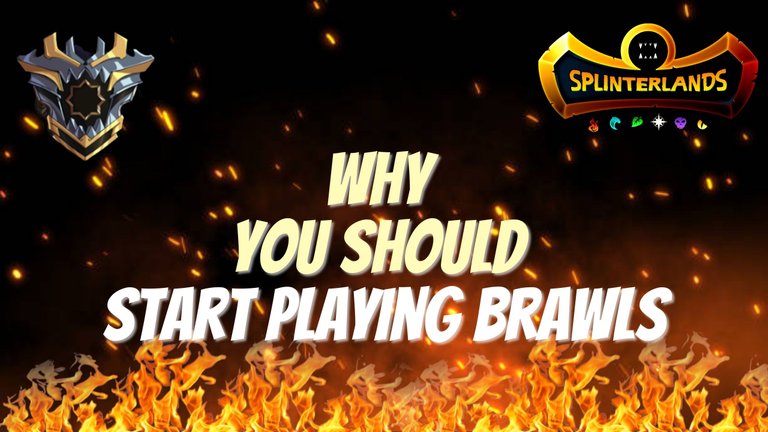 What's up my fellow warriors!
I hope you all are doing fine in your life and also enjoying playing this game. Well, it felt like the last ranked season got ended only yesterday but in reality, we have already spent 5 days in this ongoing one and only 10 days left for this season to end. So, I guess all of you are working well in your progress and battling hard to claim your worthy spot. The last season, my performance wasn't that good and thou I reached Champ II tier by the end of the last season, I didn't collect enough season chests like I do usually. Anyhow, with the new season rank reset update, my trophy got reset down from Champ II to Diamond I, so I thought why not try to reach the Champ league first, because now I was only 300 trophies away from Champ as I am starting to play the season from D1.
---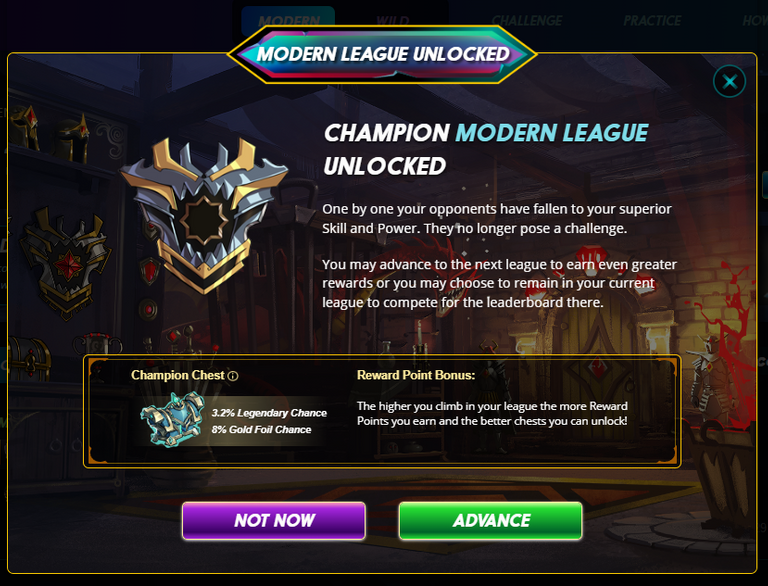 ---
Clearly, the SPS rewards in Champ league ranked play is way higher than Diamond league and the reward outcome is also was better than that of Diamond. But it really was a tough war for me when I started working on my plan and it took multiple days to collect those precious 300 trophies and finally reach in Champ with a current trophy count of 3,741.
My Brawl update
---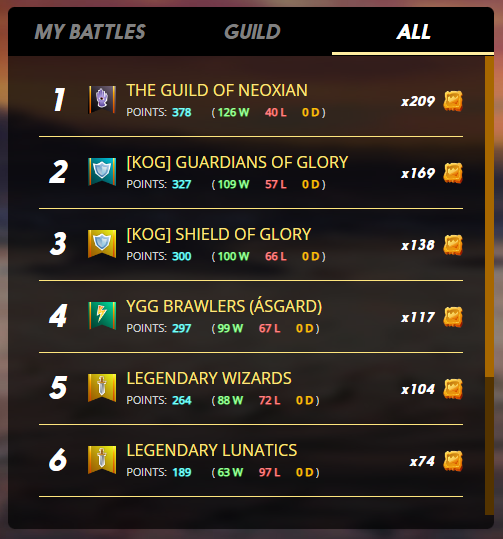 ---
If you are playing splinterlands for some time by now, you must know about guilds and brawls in this game. Guild is like a clan or group where splinterlands players come together and build a team and brawl is a special type of tournament where different guilds come together and complete with other guid in order to win high amount of liquid SPS and merit prizes. I am an old player in the Neoxian Guild and partake in every brawls. Recently our guild has completed playing another brawl and surprisingly, our guild have secured the top place in this brawl leaderboard. I am really thankful to our guild owner Neoxian, guild officer xawi and all my fellow guild warriors who performed exceptionally well this time and snatched away the first place while competing against some of the top guilds in this game. As for rewards, our guild got rewarded with 209 crowns and each participant who played all their frays got rewarded with 202.555 SPS and 11,943 merits. No doubt if you have a good collection of cards and already playing decently in ranked and tournaments, I would highly recommend you all to get into a guild and start playing brawls also, if you aren't playing already.
Why you should Start playing Brawls right now!


Not only the liquid SPS rewards but playing brawls will earn you a lot of merits as well. If you don't know, gladius cards were only limited to being used in brawls only but with the latest launch of soulbound Reward summoners, you can now use gladius cards in ranked battles and tournaments as well. So there's no point to skip brawls because in near future, not having a good collection of upgraded gladius cards will cost you to lose more and thus reduction in earnings in ranked matches and tournaments as well. As you can see from above, I am opening gladius cases, collecting and upgrading those glad cards for quite some time now and at present, almost all of my common and reward cards have reached into the Silver tier while only a few BCX left for my epics and legendary cards to reach there as well. Lately, The team Splinterlands are really focusing to incentivise real players while making it hard for bots to farm rewards and this use case proves that well. in fact, many bot runners are not turning into real players and upgrading their decks so that they can continue earn in this ecosystem and I am following the same.
7 Gladius packs opening
---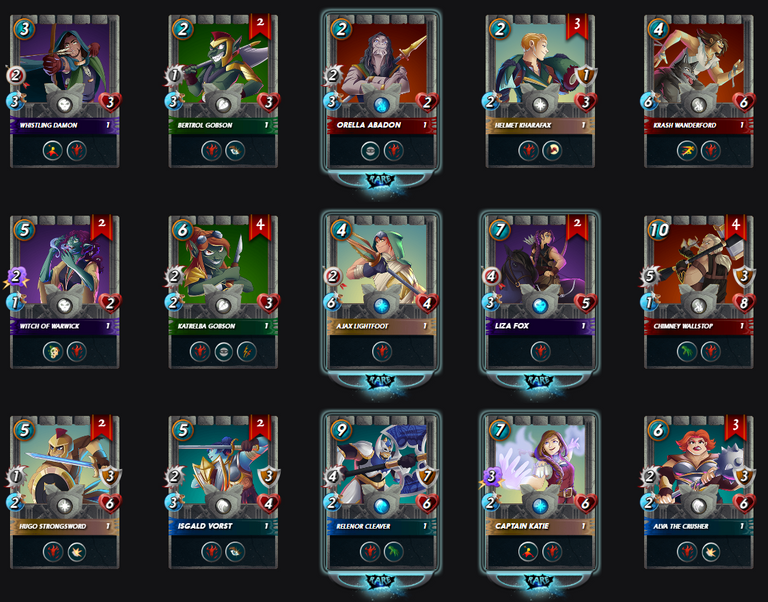 ---
Now, before I finish today's post, let me share my latest gladius cases openings. After the latest brawl results got declared and all the guilds got rewarded based on their place in leaderboard, I went to see how much merits I have saved till now and to my surprise, even within a small time frame from when I opened my last set of gladius cases, I have saved another 15k merits in my accouny. So, without wasting anymore time I used 14k merits to buy 7 gladius cases and opened them all at once and without any options. I have shared the outcome at above and as you can see, I got lucky this time to receive a Quora Nightshade along with some other awesome epic cards and rest all rares and commons, but no legendary or gold foil cards this time. However, I am very happy with the pull and will work again to save some more bunch of merits. What about you?
I hope you liked reading my brawls and season progress post, let me know your favorite gladius card at below and I will be seeing you all in my next post.
---
---

Wish you all good luck on all of your future Splinterlands matches.
Thanks for visiting my post. Please come again!
Stay well and keep playing Splinterlands.
Want to start playing splinterlands? Click here
Posted Using LeoFinance Beta
---
---