Splinterlands Calbayog PH Launches its First Event for 2022 as a DAO
On March 08th 2022, Splinterlands Calbayog PH launched an Event at the Mango Lounge & Estates, Calbayog, Philippines. It was a private get together comprising of current Splinterlands Players, Invited Guests and the Winners of @lvlup's livestream. We ran a 1v1 Tournament with the purpose of reintroducing Splinterlands to the community, to identify key players that potentially could play for the DAO, and use this as an opportunity to introduce the core members of our newly founded organization.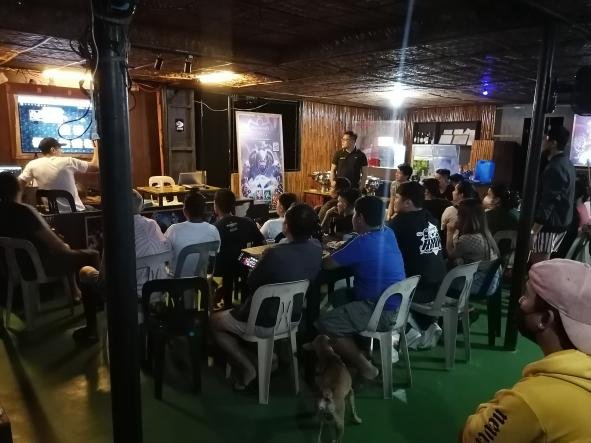 We advertised this event in various areas around Calbayog City including local businesses who in fact, were very much in support of Splinterlands and the Play to Earn Potential that it brought to our humble city, so much so that they decided to become affiliates of the game and were showing interest in our newly founded DAO also. We have already discussed some ideas which will help to share our blessings with these local businesses moving forward, and I am excited to let the community know about it once set in stone.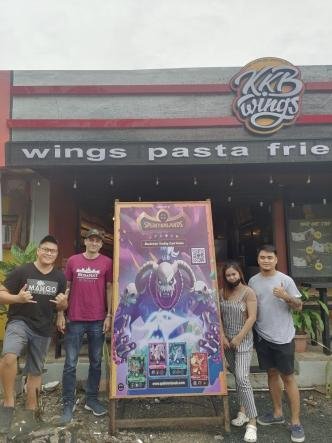 I reached out to @chatter (Marketing Director of Splinterlands) regarding our upcoming event here at the Mango Lounge, he was extremely responsive, supportive and provided us with additional collateral that would be useful to assist new players. I do feel that he deserves a special shout out for all the help he has given. He even made a video for us to play prior to the tournament which had a very positive impact, I know that he and the rest of the Splinterlands Team had been super busy with the release of WAKA, but he has always been quick and efficient in response and I look forward to working together regarding upcoming events.
The 1v1 Tournament comprised of 22 Players, the decks that were used were created by the DAO (Silver 2, Chaos Legion Only), battle tested by our existing scholars, and the feedback received from the players is that there are very effective in Silver League. We also had Splinterlands T-Shirts and Key Chains made for our community, distributed on arrival and through raffles which went down a treat. We provided our players and guests with complimentary food and drinks (Here in the Philippines, it really is a big deal, sharing of food brings together the community), there was a relaxed feeling in the air, I enjoyed the passion and emotions shown by players and guests, and this tournament identified and secured 2 more effective DAO Deck Players who were happy to receive them. Prizes were awesome, not only Chaos Packs but Shares distributed to the 5 winners.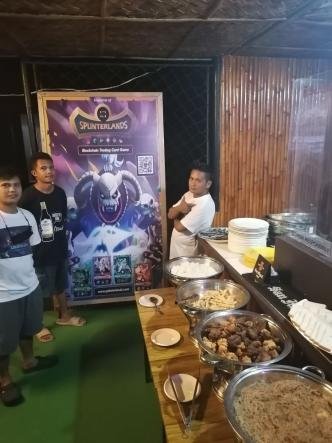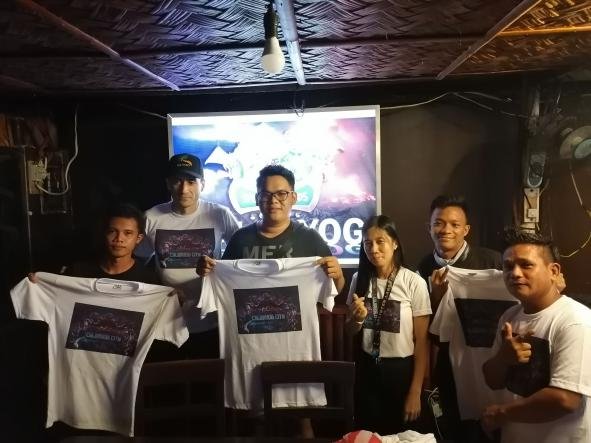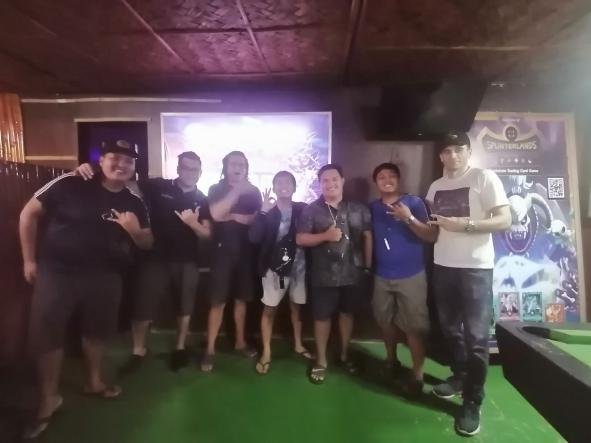 Overall, I thought that it was an extremely successful event, not only did we achieve additional sign ups of new & DAO Deck players, we were also able to identify key talent, in which I am looking forward to working with in the near future, perhaps we will be joining the Tournaments pretty soon. People were posting our videos on social media, the creator of the existing Splinterlands PH (over 40,000 members) reached out to me and we will be meeting up in Manila. You never now, collaboration could assist in expansion, whatever it leads to, we are ready.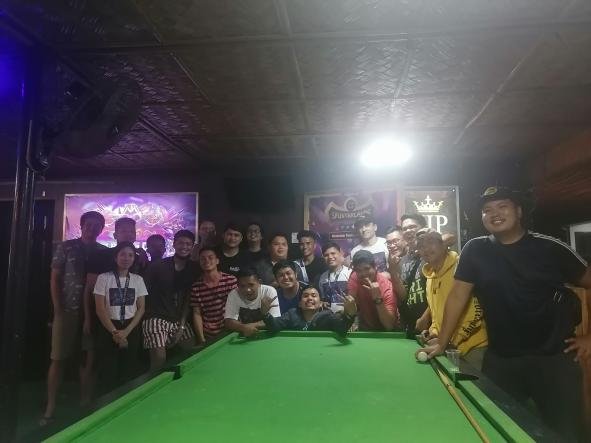 Our next event will be on the 19th April 2022, we are planning to do something a little different, however our aim is to grow the community by at least 10% from the 08th March, week on week. @lvlup continues to livestream on a weekly basis, I have also started to stream gameplay on a daily basis whilst grinding. We will be keeping you posted on our future endeavors moving forward but for now, thank you Splinterlands.
---
---