Splinterlands Social Media Challenge!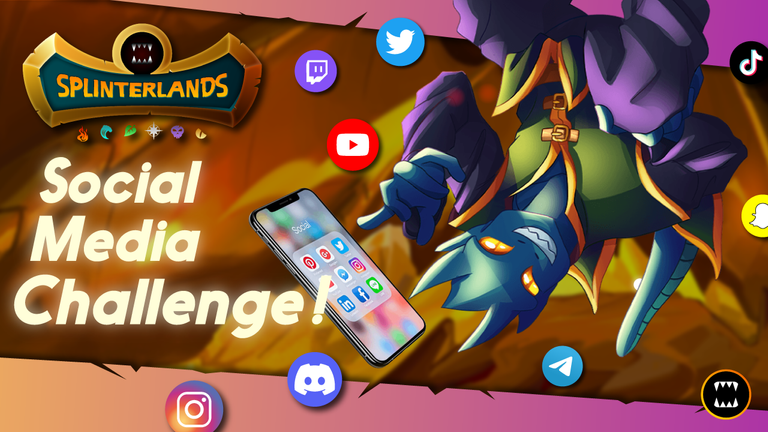 Hasnain is here & warm welcome to my splinterlands blog. This is my blog with my favorite team. Yes water is my favorite team too but you can say that last time I told my favorite team is earth so my answer would be every single thing is my favorite on splinerlands. So that's why I can say that water is my favorite splinters and it is up to you how you use splinterlands cards because every card has specialty. So keep that in your mind. By the way let's dive into the post. And you will like to check my previous post?
Team setup with kelya frendul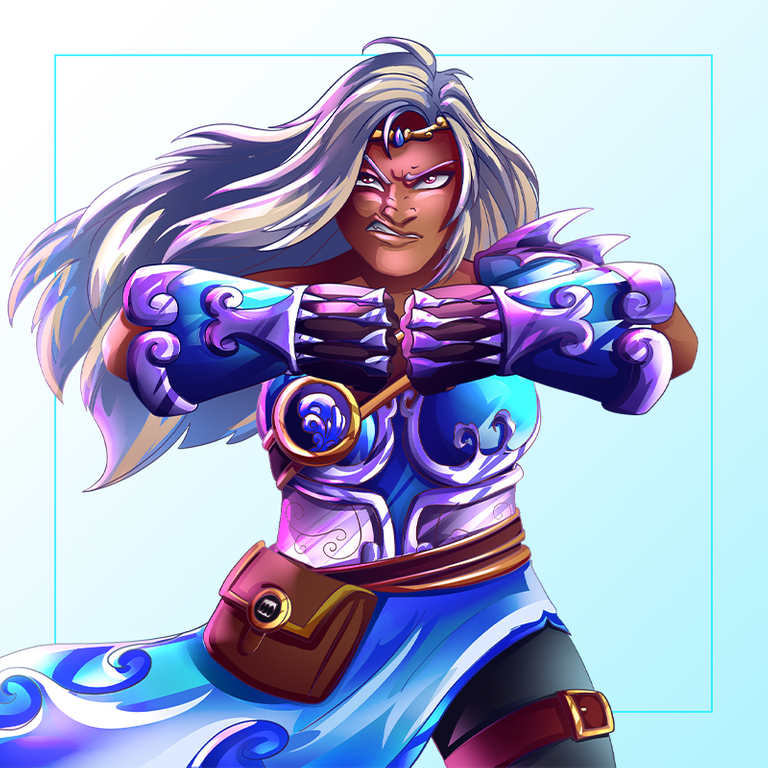 In this war we have used kelya summoner and the full name is kelya frendul summoner. Kelya is powerful summoner of chaos legion series. You will love to gather more if you understand the features of kelya. The price will go up soon so later you regret so buy them now. I have gathered total 4 kelya frendul yet. Anyway let me share basic status. It is 4 mana summoner and gives you +1 speed and +1 shield.
---
FIRST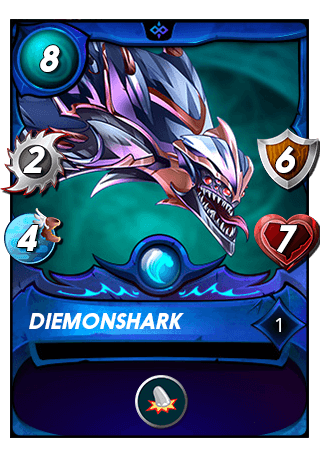 So this is first position card and it is known for this position because it has great chemistry with kelya frendul summoner It gets one more extra shield and speed so total speed will be 5 and 7 shield and already it has 7 lives. So this way it becomes a very powerful card so that is why using it in first position is great choice.
---
SECOND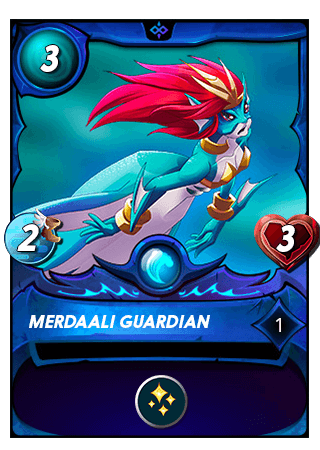 Teaming up with water cards and not adding merdaali guardian is not possible because this specific monster has own super value because it is tank heal card who revive other monster. In real life we need doctor same thing apply in splinterlands battles. splinterlands is the face of our life. So you have to take this healer to heal your first monster during war or battle.
---
THIRD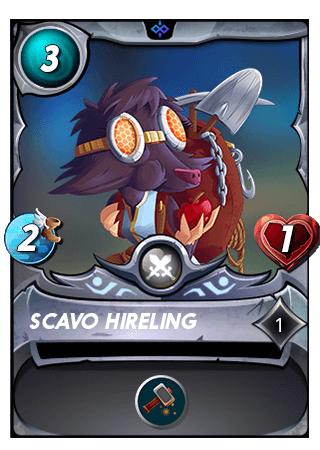 This is similar to tank heal and it's neutral card buddies. It has repair ability and you know what is repair ability? what thing it repairs? So the thing is armor and as you know you are getting +1 armor with kelya frendul summoner so it is recommended to repair it and this way you can repair the armor of your monster. It is 3 mana card so easy to use in any type of battle.
---
FOURTH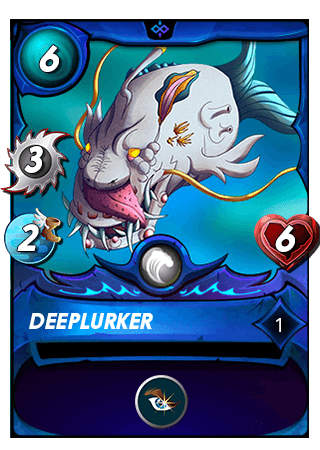 The powerful attacker of water splinter. You think opportunity ability makes it powerful but wait not only opportunity ability but it has very good attack speed and health and these things make this monster more powerful and yes opportunity ability also.
---
FIFTH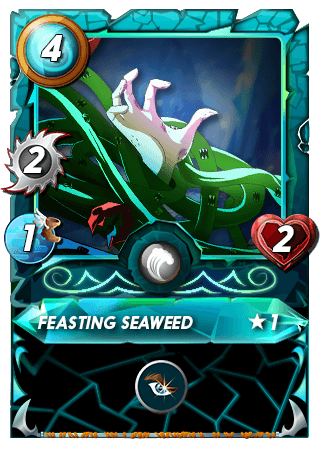 This is another powerful card from untamed series. That does not matter that it has low mana and speed when you are taking kelya frendul summoner because it is going to add one shield and speed. You have to cooperate with health because it has low health but in 4 mana what you can expect? It is really good stats in just 4 mana.
---
SIXTH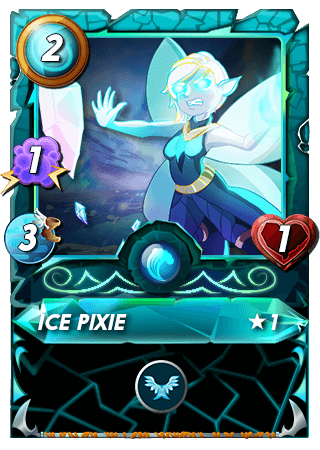 See guys and check the above cards. I have not taken any magic attack monster in this team and only 2 mana was left so I thought ice pixie would be good choice. And flying ability makes it powerful because enemy's melee and ranged attack going to miss their attacks on it.
---
Battle against life splinter
Ta da... here is the video of my battle and this is how I am going to save your time just watch this video which is shortest like status and you will understand my battle.
The battle - https://splinterlands.com/?p=battle&id=sl_943c449a8ed6cbaef10cfd71c1ae5d00
Round 1 - Attacks...
Round 2 _ Pelacor arbalest killed DIEMONSHARK, Deeplurker killed shieldbearer, FEASTING SEAWEED killed GARGOYA SCRAPPER
Round 3 - Time mage killed merdaali guardian, Pelacor arbalest killed scavo hireling, Deeplurker killed xenith archer, FEASTING SEAWEED killed Pelacor arbalest
Round 4 - Deeplurker killed goblin chariot
Round 5 - Ice pixie killed time mage
********* I won ***********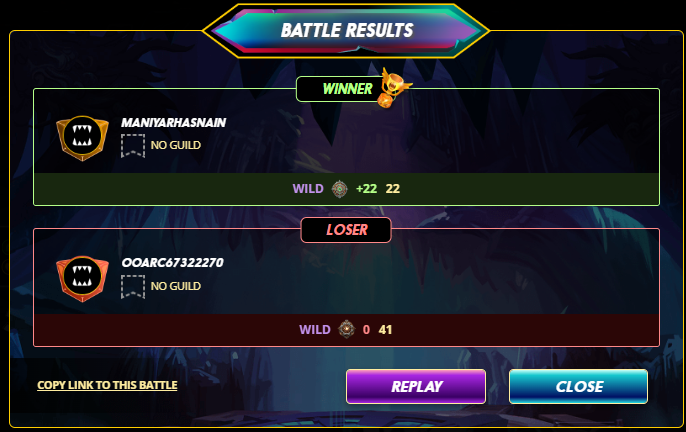 ---
Did your strategy work? What will you try differently next time?
Yes, My strategy works and next time I will try only sneak attack cards because as you know I am getting extra speed in kelya frendul summoner then why don't I try sneak attacks. Of course I will try it. I believe in diversifying everything that is why I have plan to diversify my team i mean diversity in attacks. For example taking multiple types of attacks and ability cards. This is gonna be a rock in next battle trust me..
Do you like water splinters? Why or why not?
I love water splinters. In fact I love all the splinters because it is recommended to use cards as requirement. For example sometime we need to take sneak attacks and we take magic attacks then definitely we would loss that battle. Similarly, observe the situation in any battle and then try.
_________________________________________________________
My Splinterlands ref link | My twitter profile link | My discord : Maniyaar hasu#5269
_________________________________________________________
---
---