Born of the Star #4 (Rising Star Giveaway - win Pizza Box (ends 10th December))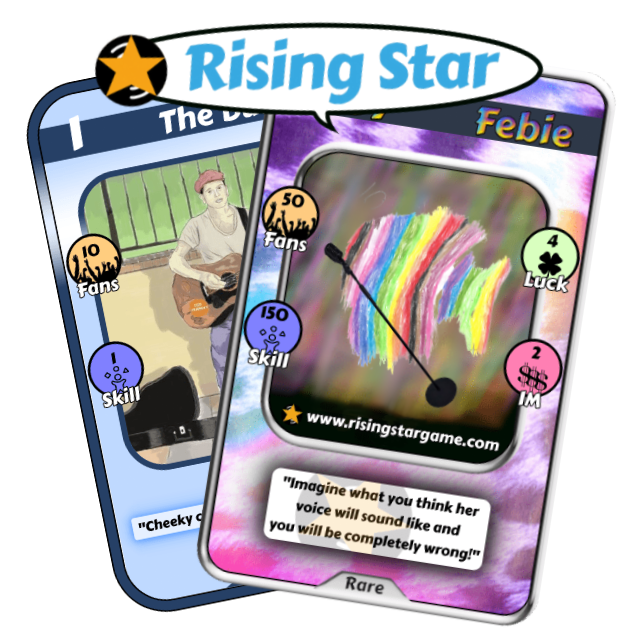 Born of the Star #4
6th of December is here at least for me, so it is time to new pack of news and new giveaway of rising star! Requirements to doing missions in next area were meet, so i have few radio interviews behind me.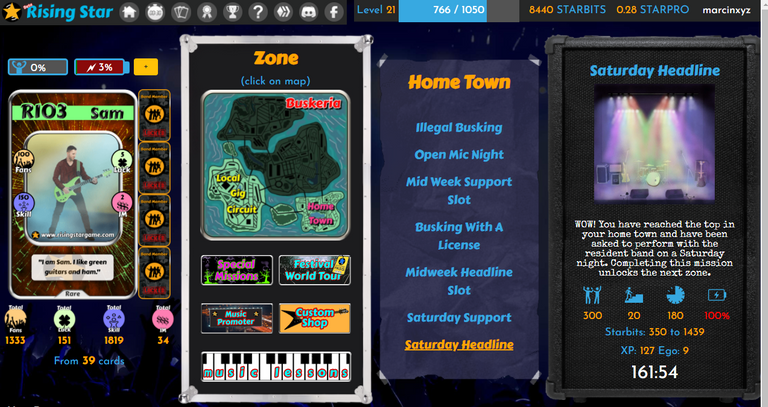 As for now my plan is to rush some xp so after dealing with "Saturday Headline" i am going to hit a lot of music lessons since they got best xp per 1% ratio until i hit 25th level to grind next mission for a bit which is "Radio Audition" i am aiming to unlock last 3 missions in next zone as soon as possible since they got best starbits earnings possible for me right now. Progress is slow but stable and i like to see how my account is slowly breaking to another mission and meeting requirements to unlock more content! Now let's head to main event.

Giveaway

We will start from results of previous giveaway. Just to refresh our memories it was R106 Lewis card which is heading toooo....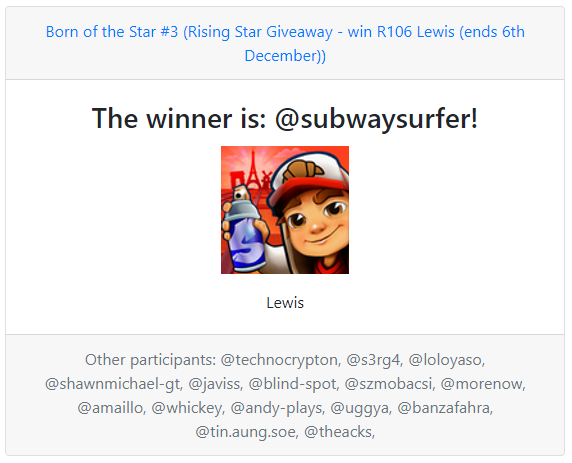 @subwaysurfer congratulations!
You can remember how i was describing Pizza Box last time right? I found it super useful and i thought i should present it to you as well since all those pizza slices can't be just wasting all the time! So this time we are giving away Pizza Box.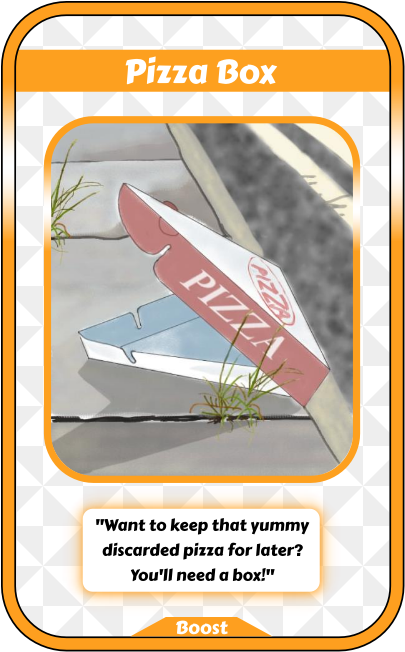 To take part in giveaway you need to follow 2 rules:
🔸Leave a like under this article
🔸Comment with words "Pizza Box" included

About Us
NFT Gaming Rewards is discord server where we host many events and giveaways for most popular NFT games. As for now we mainly focus on Splinterland and we start adding Rising Star Game in future we are going to add more activities and NFT Games. We want to build friendly community who want to earn more using NFT games. We added our meme fischoin crypto token as well more about it you can read in this article. You can earn both crypto tokens and dec in our events and giveaways if you want to join us click link below!
---
---