Fun Fair 2.0 - complete manual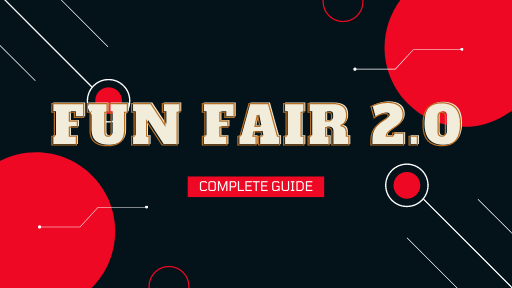 Basic informations
Welcome in complete guide of Fun Fair 2.0. We are starting season at 12 PM UTC February 11th. It is just around a corner and we cant wait to present you all things we prepared for you to enjoy in upcoming events. There will be some major changes that will effect reward system which I mentioned earlier, we also added ways to earn your shiny coins. We will also announce results of giveaway from previous article.




1.Joining the Fun
First step is to join our discord server! You can do this by clicking link below:
After joining server you need to pick your role by clicking 🎠 in role-recive channel which will give you access to Fun Fair channels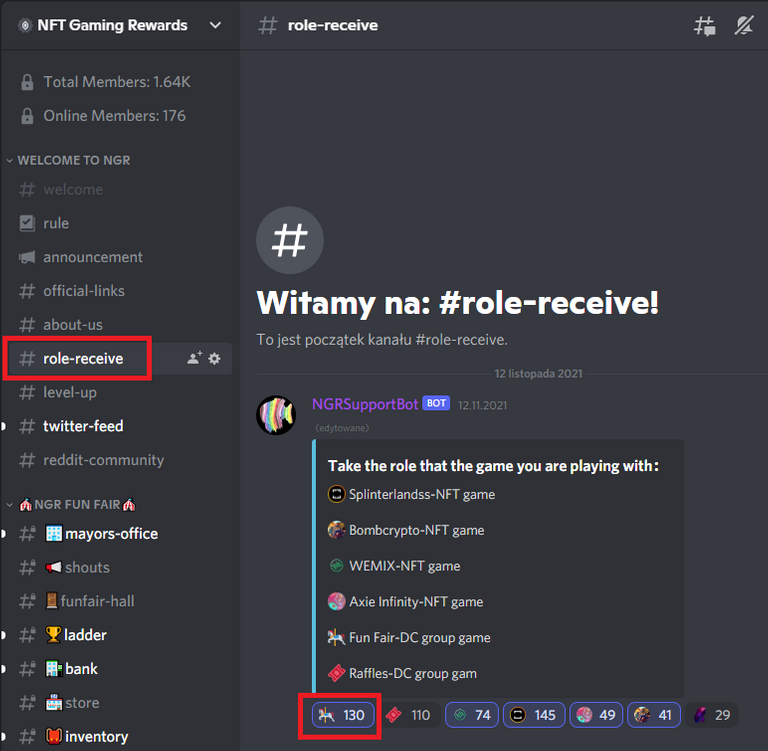 After completing this actions you will be able to see list of channels of NGR FunFair. You are all ready to start earning coins!




2.Earning coins
There are four main ways to grow your wallet with coins.
🔸Events
There will be two main weekly events writing, and drawing competition each week i will be giving prompt and for next 7 days you will be able to submit your work in special channel
🔷 1st place - 700,000 coins
🔷 2nd place - 400,000 coins
🔷 3rd place - 300,000 coins
Other than that we will host daily events as well using bots like gartic or trivia bot. Top reward in daily events will be 100,000 coins!
🔸Games
Those are channels where you can gamble some of your money to quickly earn more but be wise risk is high in those! Each game channel has pinned message with instruction. If you will still meet problems you can always contact me or Mayor!
🔸Role income
I mentioned it already in previous article. We created role incomes that will reward those active on the server. Of course spam is prohibited we want to see just normal conversation guys you all know what we mean!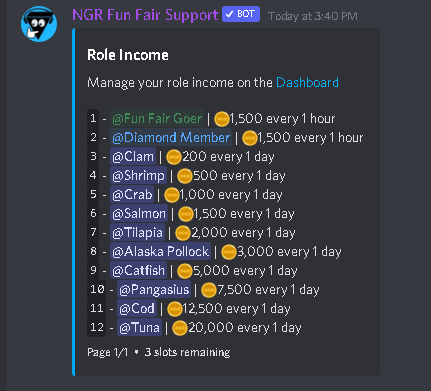 You claim your income by heading to work channel and typing command !collect.
🔸Invites
Growing our community will allow us to fund better rewards in the future. So we have special prizes for those who will help us and spread the news to their friends. You can check below how many coins you can earn that way.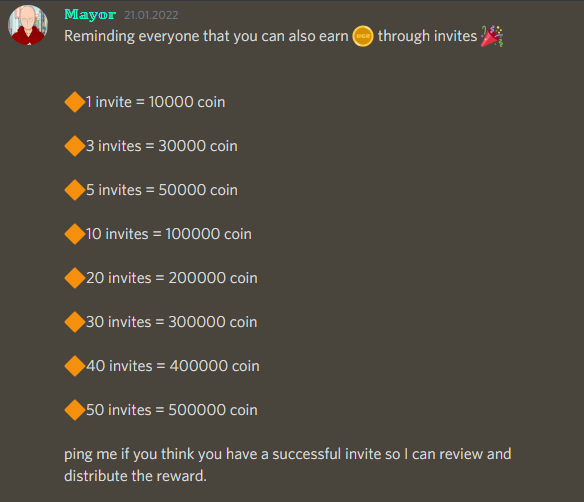 3. Claiming prizes
That was most important things for us. We wanted to create chance for all of you to grab the best reward or to choose it on your own. For now we won't reset your balances every 2 week what you earned stays with you unless you will spend it on buying reward or gambling. Robbery and crime commands will be banned unless we will notice you guys want them back.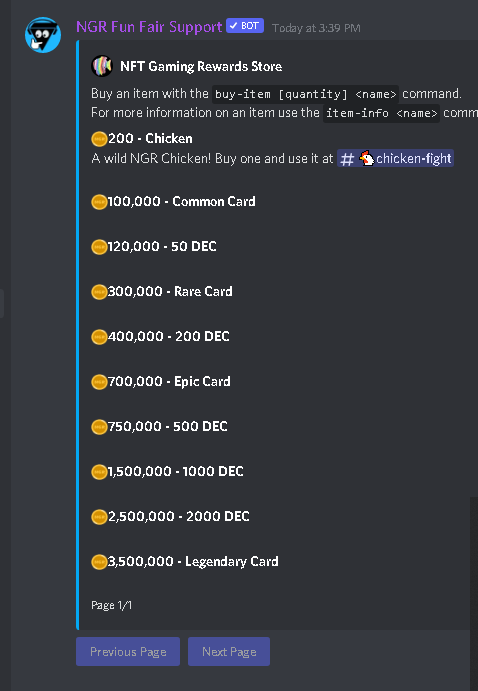 This time we decide the stock of items is limited and we will refresh it every 2 weeks. For example there is only 1 legendary card. If someone buys it you need to wait for restock of items to claim it. That gives every of you equal chance to grab it sooner or later!

4. VIP Members
VIP membership is the way to show how involved you are in our community. You can buy it for 50,000,000 fish coins which is our cryptotoken. It also gives you several advantages in our event.
🔸1500 additional coins every hour
🔸Bank money increases by 7.14% daily (you need to claim it like role income)
🔸Special name color and access to VIP channel
🔸Card raffles in VIP channels
There will be more advantages of having VIP membership in the future. We are still developing that idea so we are open to your suggestions! If you have questions about our fish token come to our discord we will answer them all!
Time for giveaway results. There was only 5 participants and winners are @relf87 and @darthwolf please write comment after this article to let me know on which discord usernames we should give vip roles! Congratulations!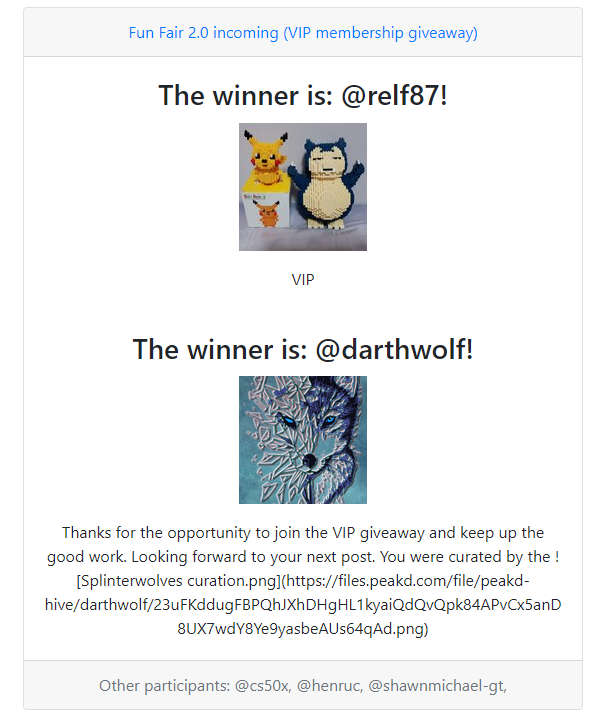 Thank you for reading and see you at our discord! Happy grinding for rewards!


---
---