PIZZA Brawl Report #2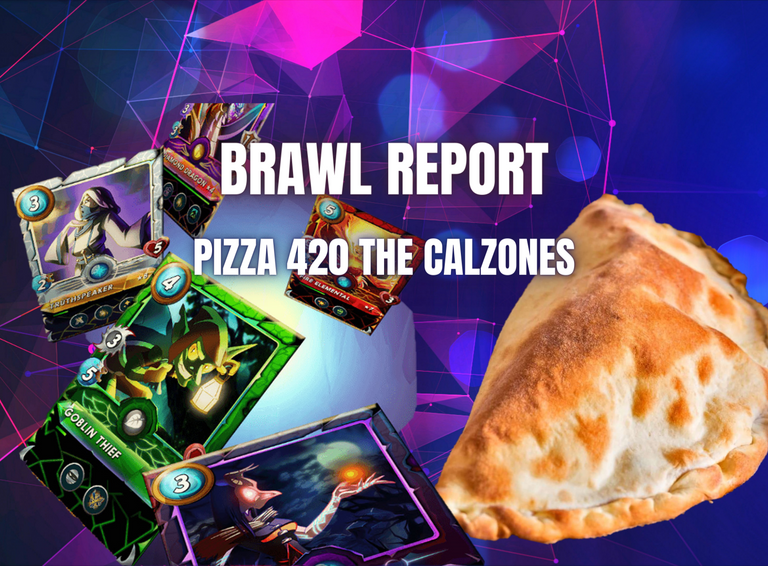 PIZZA 420 The Calzones
We are the 4th and newest of the PIZZA Guilds that are open in Splinterlands. It was created at 1st of May by @chefbgob.
At this moment we can associate a maximum of 16 members and we still have 2 spots open for those of You who want to join us. We don't push or force anyone for taking part in Brawls but I think we all want to get more Merits to build up power and collection with Gladius cards. As You all can notice we take part in 90% of all Brawls at this moment but that number will be slowly increasing over time.
We mostly leave open Frays that require Gold cards since those are the most expensive ones to join but we help those who decide to rent cards to take part in those or delegate them cards we don't use currently so if You will want to take your chances don't hesitate to ask for help.
Currently, we are collecting Crowns from Brawls to upgrade barracks that will allow us to finally use Gladius cards in the Brawl battles beside that the rest of the buildings are at level 2 beside Arena as we decide it is the least important building for us right now.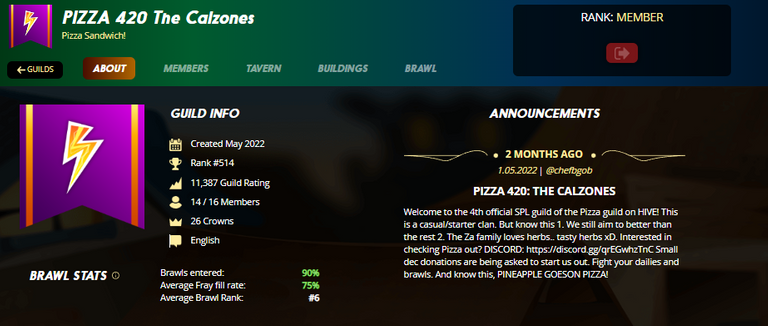 Brawl Report
This week I manage to sign up again for novice brawls that limit all cards to level 1. Of course, it is flexible and if you can see that Frays left open are difficult for You just ask in PIZZA discord your fellow members to change spots with You. I can assure you no one was scolded for that, and I didn't notice anyone refuse such change if they have the possibility to participate in higher leagues.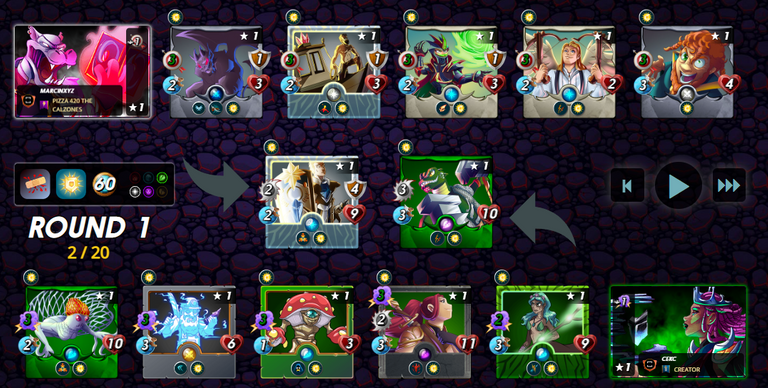 Main problem with my set up right here was the amount of health they had. With high damage output from the opponent it was obvious they wont last long.
Result: lost.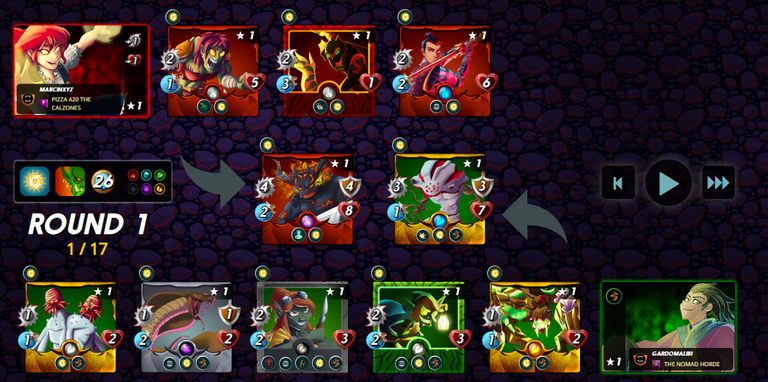 With only meele monsters available the Mylor always have upper hand and it is really hard to counter him.
Result: lost.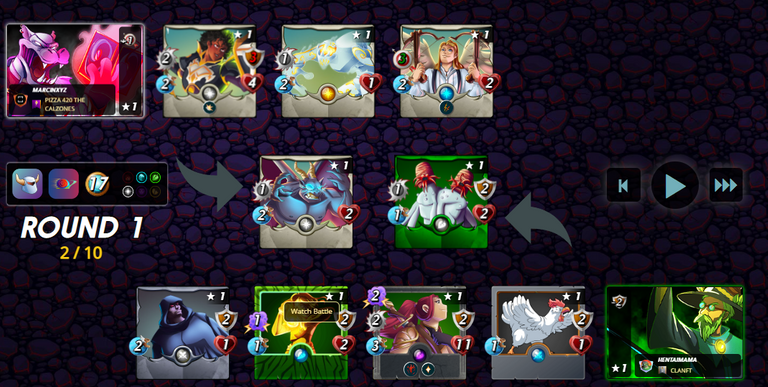 Great star of this match is opponents Quora Towershead. She basically crushed me. The gladius cards are really powerfull and thats perfect example for that.
Result: lost.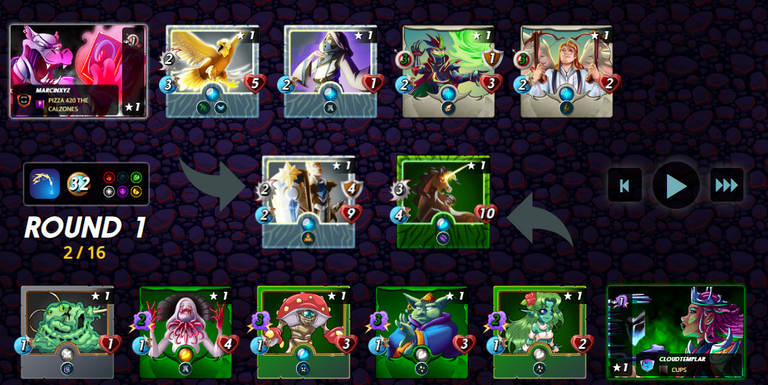 The weak magic rule make me go after life splinter with Truthspeaker in my set up. Unfortunately it wasnt enough to stop my opponent who focused over damage output and power rather than survivability.
Result: lost.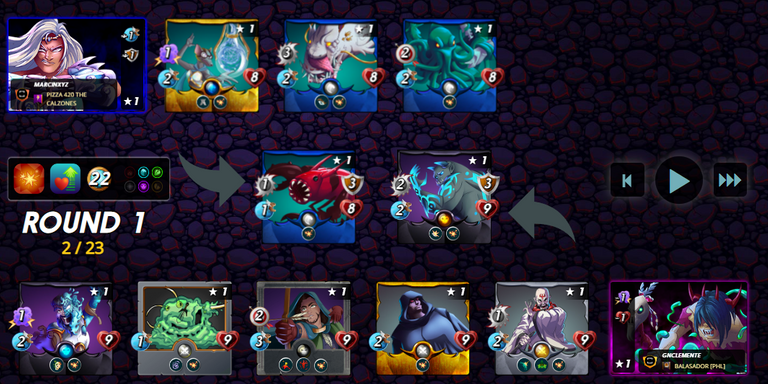 Opportunity and all meele made me pick fire splinter and went full damage without second thought which was really good move this time. Forgotten One made amazing job wiping down cards one by one.
Result: win.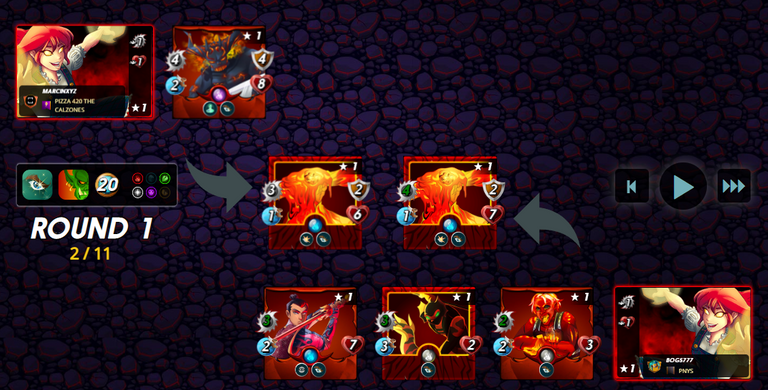 Adding Blast ability to monsters made me think about high damage and some shield to not die to quickly. Unfortunately Venator Kinjo counter all the blast damage from my team it was really good move to place it in.
Result: lost.
Battles from 5, 6, and 8
Opponent fleed resulting in won battles total score was 4 wins and 5 loses. What earned me 277 merits and 6 crown for the Guild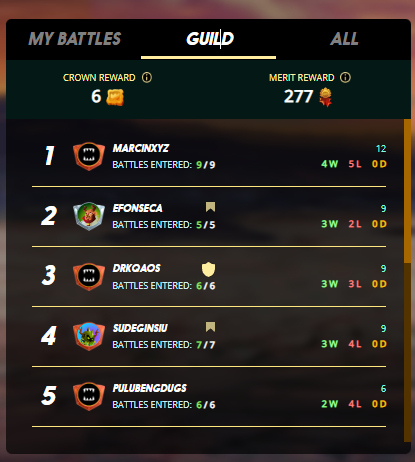 PIZZA Discord
If you want to join Us and have fun together click the link below and head to the PIZZA Discord server to talk about strategies, tips, and just hung out with us! You will find there more information about the PIZZA project, giveaways, and also information about other games placed on the Hive blockchain.

To join PIZZA Discord click here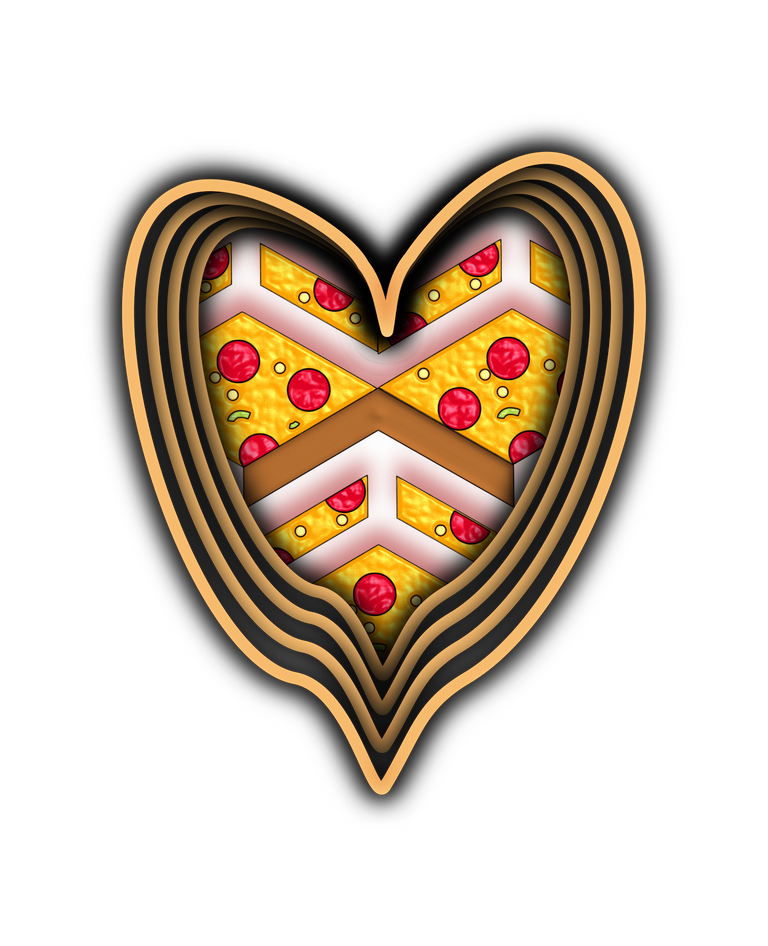 ---
---