Splinterlands Vision Sees Millions in Crypto Collectibles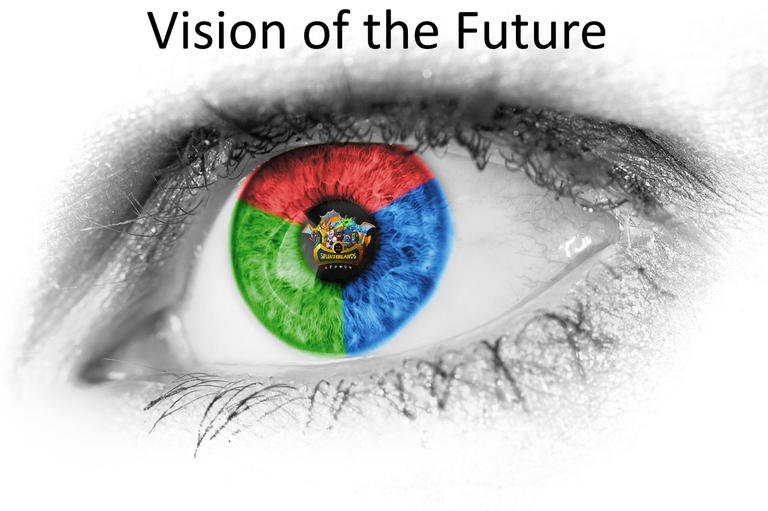 3.5 million was invested in Splinterlands governance token. Nothing says confidence in growth more than that.
Splinterlands in game currencies DEC and SPS allow control over it's art/utility assets and how future rewards will be given in the game. Scarcity is a built in component.
Future Rewards
Where a player finishes in the competition against others determines their reward for in game assets every 15 days.
Each ranked battle awards currency to the winner and this prize is larger the farther up on the competition ladder you are.
It's success is built off a growing community that is verifying the value of the card's used in the game. This concept is not something new to collectible card games, but, Splinterlands is a blockchain game with strong ties to cryptocurrency. Recent growth has exploded due to the adding of it's SPS staking/governance token.
The owners are huge holders of the crypto currency hive. In this media crypto currency placing hive into hive power(like staking) influences the future rewards of hive. While Splinterlands and Hive are completely different subjects their inner workings appear very similar.
The hive media currency leads to tons of blogs being written about splinterlands. Hive and splinterlands compliment each other with the game bringing awareness to hive and the media bringing awareness to the game.
Curious what a single card can sell for
The gold foil alpha frost giant recently sold for $10,000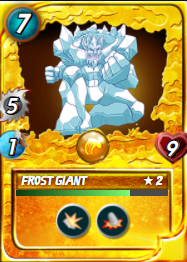 SPS and DEC is a battle over control of assets in the game. Just think what might happen to SPS/DEC if Splinterlands grows to controlling interests outside of their game(advertising, development, and/or ownership in other companies.)
https://i.ibb.co/wJYFpp9/sldivider.webp
Navigate the World of Splinterlands
Resources for Splinterlands Players:
Absolutely awesome for new players and advanced!
Splinterlands Beginner's Guide
Find an explanation of all splinterlands abilities
Building Your First Deck I
How to Build Your Splinterlands Collection and Be on the Way to Winning
What is power and how to get more in splinterlands
Bronze Strategy
Climbing the Season End Rewards Ladder on a Budget
Top Secret Advanced Players:
Card Usage and Win Rates
Reward Cards Data
The Math Behind Hits and Misses
More Useful Splinterlands Info
Turning DEC into USD
How to quickly and easily use WAX
The Colosseum Calls You Splinterlands $1,150.00 in Prizes
Why go to the Colosseum?
What are Colosseum Coins?
The Story of the Colosseum Coins
Making Splinterlands Posts:
Making Your Own Splinterlands Posts
Guilds:
Looking for a Guild?
How to Reach Me
Twitter
Discord
Twitch
Facebook
Youtube
Instagram Marcuswahl1
P.S. Mythicportal, a New Hive Blockchain NFT Game, now has it's discord open to the public! Come join us!
MythicPortal Design, Card Design, Videos
Great News! If you're buying splinterlands cards to play or to rent out you can save by using cardauctionz.com to get the maximum cashback/discount in the industry.


How to Login
Video Walk Through of Savings on Splinterlands Card Purchases
Use and Frequently Asked Questions for Cardauctionz
---
---