Amazing Battles – Battle of Giants
Welcome Splinter People! I am pleased to present yet another fierce battle!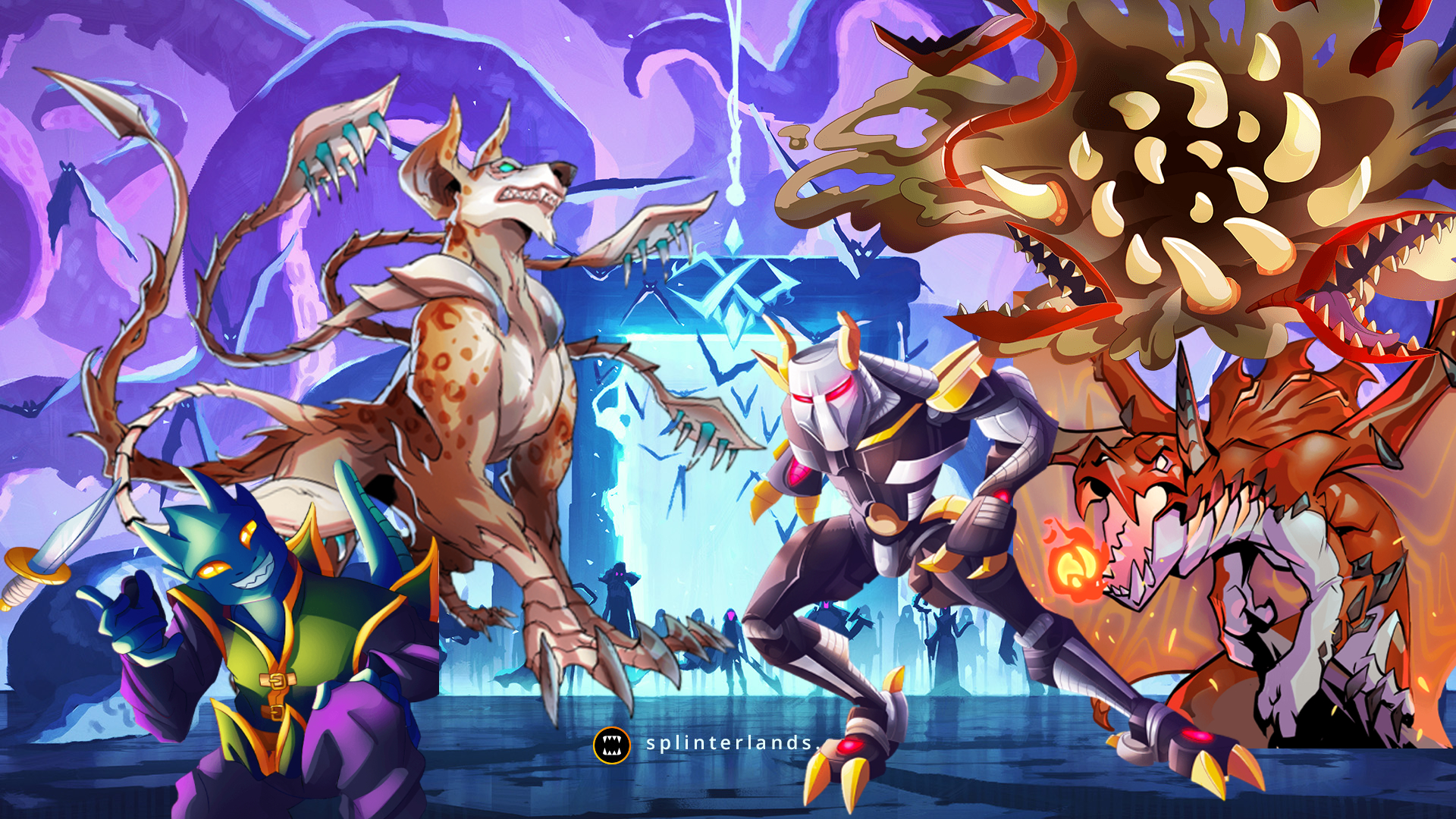 Rule Sets:

Equal Opportunity + Amplify + Healed Out and 99 Mana cap.
In a 99 Mana battle, we don't have to worry about the mana cost of the monsters, so we need to focus on picking the most potent lineup possible.
The main ruleset of this battle is Equal Opportunity. Therefore, we focus mainly on these abilities below. Of course, many others can be useful, but I'll try to not be prolix.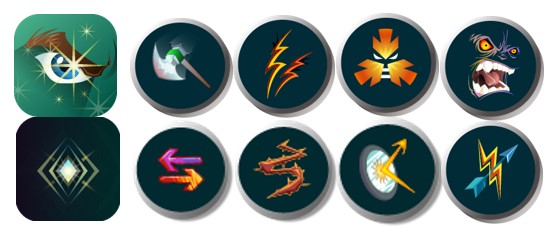 Giant Killer: well, it is a 99-mana battle. It is improbable that your opponent won't pick a 10-mana monster.
Double Strike: your monsters can hit from everywhere, so monsters with two attack types, such as Vigilator, Agor Longtail, Oaken Behemoth, etc., are powerful.
Taunt: you want to keep your weak monsters safe as long as possible, so Taunt is the perfect ability for that.
Fury: your opponent will probably feel the same about Taunt, so Fury is a great counter!
You already noticed melee monsters become more vigorous in the Equal Opportunity and are used very often.
For this reason, summoners like Mylor Crowling (low to medium mana) and Possibilus The Wise(medium-high mana) are great!
My Team
Quix The Devious
Agor Longtail
Carnage Titan
Chaos Dragon
Vigilator
Runemancer Kye
Robo-Dragon Knight
Enemy Team
Quix The Devious
Djinn Chwalla
Carnage Titan
Arkemis The Bear
Chaos Dragon
Cornealus
Coeurl Lurker

Click on the image below to watch the fight: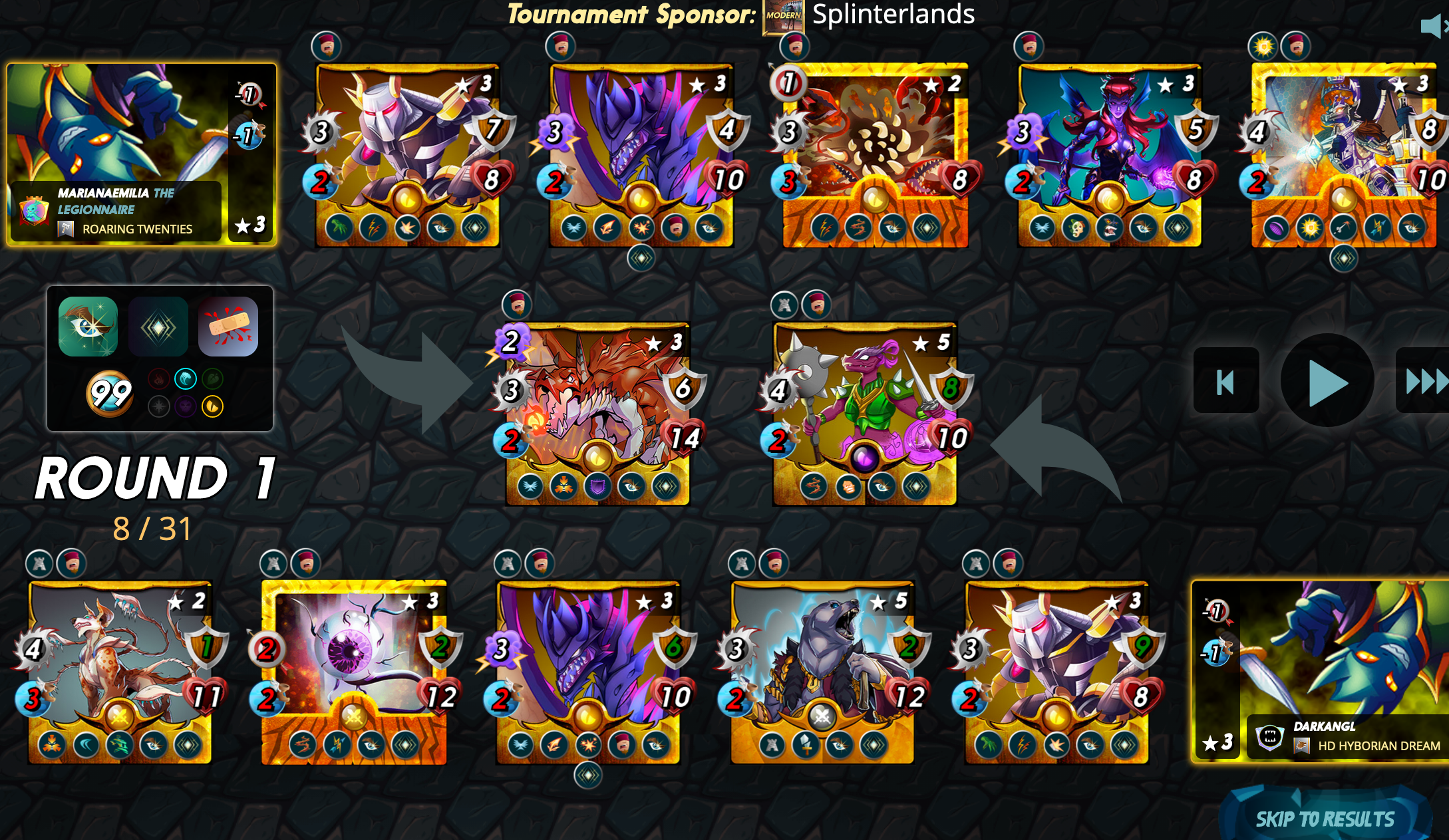 The Battle

As already expected, both picked a Taunt monster.
However, my opponent placed Coeurl Lurker in the 6th position, and my Agor Longtail is in the 1st position.
Both strategies make sense, but Agor is more robust due to her double attack type) and Possibilus The Wise (medium-high mana) are great!

We had a great start since Vigilator didn't miss any of his 4 attacks on Coeurl Lurker. Notice that Vigilator is almost perfect for these rulesets with his double attack + Thorns! Unfortunately, Runemancer Kye did miss her attack, and it would have dealt 6 damage due to her Fury ability.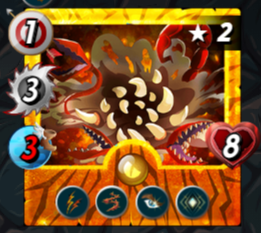 In round 2, both of our Taunt monsters died, and his main tank (was Djinn Chwalla).
Now, things are looking good for us with 5 x 4 monsters.
Another great monster that caused a considerable impact is Chaos Dragon!
His Blast ability is just as strong as a double attack. Not only that, but his Scattershot ability also counters Taunt's ability.
To ice the cake and not less importantly, he has a Blind ability to help the whole team!
In short: a must-have in high mana battles!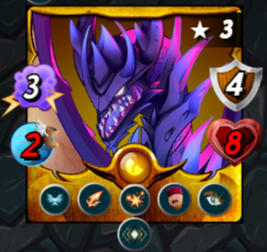 It took me 2 rounds to take down Carnage Titan. What a rugged tank!
His Shield + Halving ability from Arkemis, The Bear, was a good combination by my opponent!
So, my Carnage Titan couldn't hurt him, and Vigilator was also struggling since his 1 ranged attack power was also useless!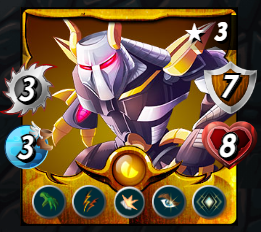 At the beginning of round 5, my opponent had no chance since I had 4 monsters alive against only Arkemis the Bear and Cornealus.


Conclusion:

Although Cornealus has incredible abilities such as Return Fire and Thorns, I don't think he was a good choice due to the ruleset Healed Out and Equal Opportunity.
I think Vigilator and Runemancer Kye was the main differences that caused a more significant impact in this battle.
---
See this amazing battle again: @marianaemilia versus @darkangl
---

---
Follow me on Twitter
Join the fun now: Sign up here
---
Images: @splinterlands
---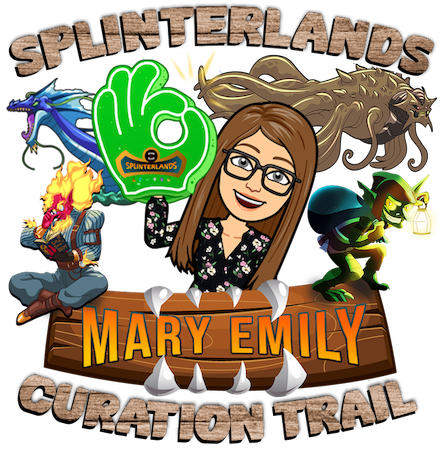 Follow my Curation Trail on HiveVote; Join the widest and most profitable trail about Splinterlands and help reward the best content creators. Learn more here.
You can also delegate Hive Power and/or SPT to me; Learn how
Thank you very much!
---
---
---