Splinterlands Amazing Battles – Auto-Magic Battle!
Welcome, Splinter people! I am pleased to present yet another fiery battle you should study so you can get better at playing to earn!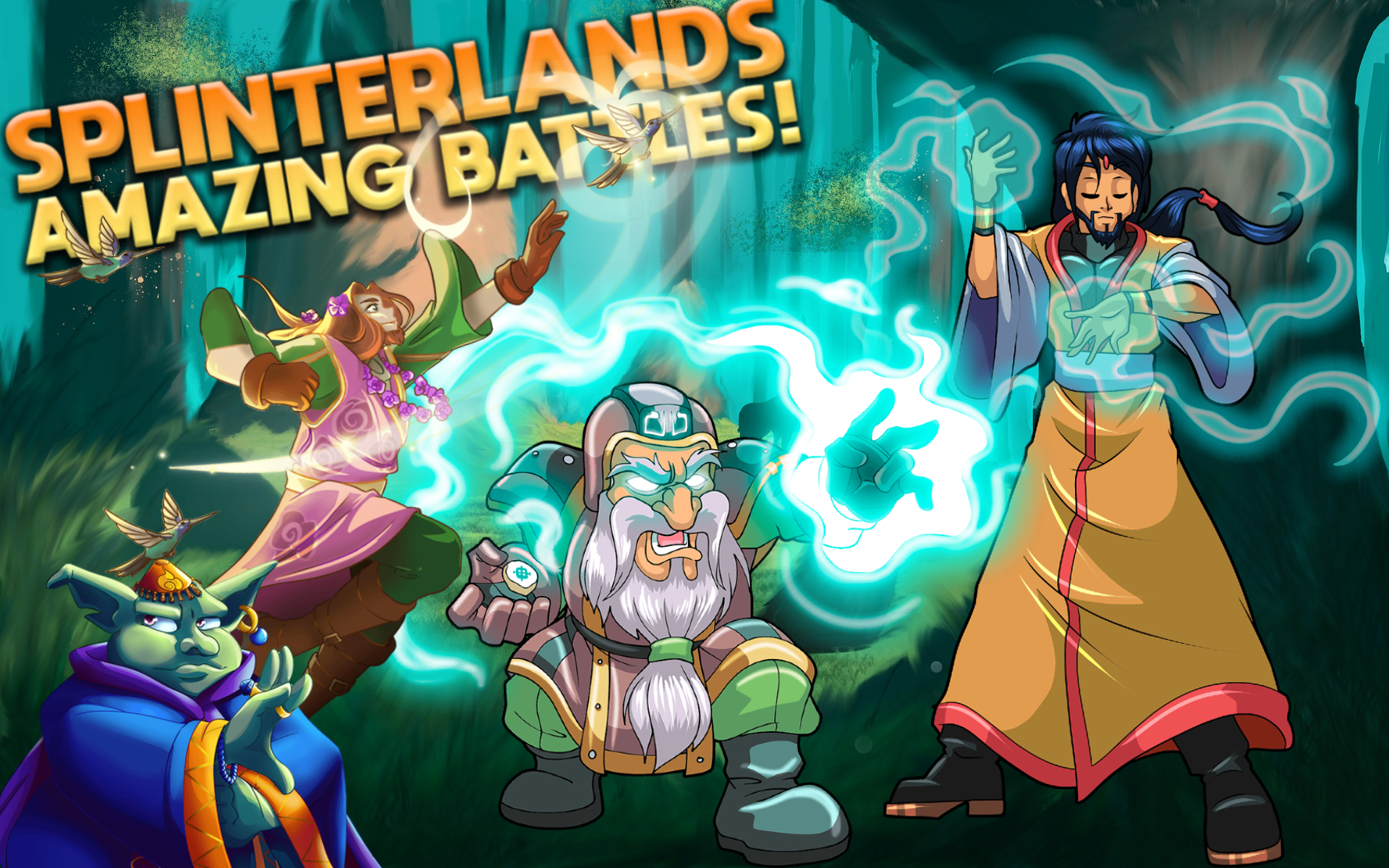 This episode's battle was auto-magic...
Teams
My team
Dragon Splinter + Earth element
Summoner: Brighton Bloom
Failed Summoner
Prismatic Energy
Dwarven Wizard
Goblin Psychic
Magi of the Forest
Furious Chicken
Their team
Dragon Splinter + Earth element
Summoner: Drake of Arnak
Pelacor Mercenary
Regal Peryton
Sporcerer
Wood Nymph
Furious Chicken
Mycelic Morphoid
---
Click on the image to watch the fight: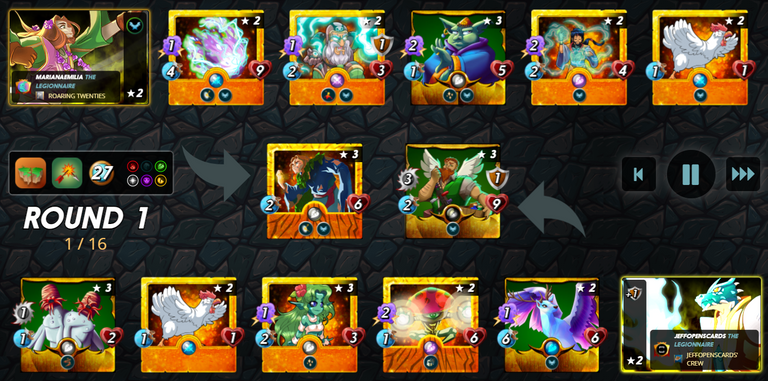 ---
Battle outcome

Today's match caps at 27 mana. Fire, Earth, Life, Death and Dragon splinters were available for this match.
Extra rules were Earthquake and Broken Arrows.
In Earthquake, non-flying Monsters take 2 Melee damage at the end of each round.
In Broken Arrows, Ranged Attack Monsters may not be used in battles.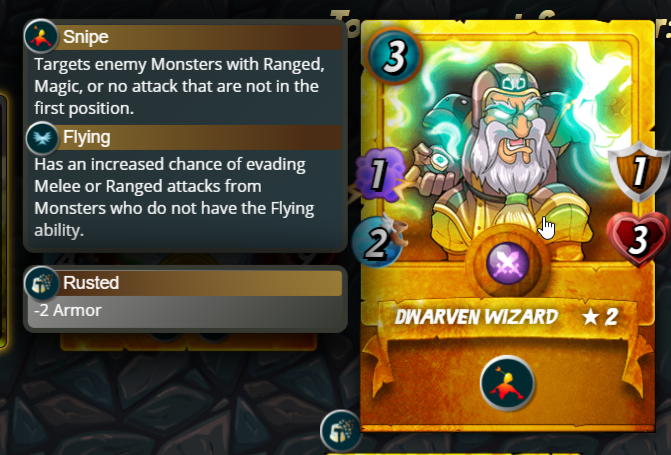 My defense was made of Failed Summoner, Prismatic Energy and Furious Chicken.
Considering the lack of Ranged Monsters, Magic Monsters take an incredibly important role.
That's why using Failed Summoner and Prismatic Energy was a must!
They're both also very tanky and Prismatic Energy has a high speed stat, which means I'll stall the enemy frontliner for a long time.
Their high health also means Goblin Psychic is an effective pick.
My summoner, Brighton Bloom, adds the Flying ability to my defenses. That means a ton, considering Prismatic Energy's high speed.
Melee attacks shouldn't get through this much evasion. A nicely shaped anti-magic and anti-melee defense.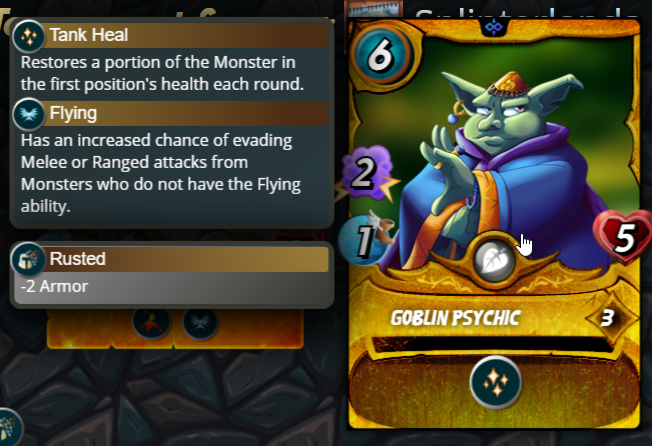 However, rules for this match still allow Opportunity and Sneak attacks, which is the weakest spot for my team so far.
I trust using a Furious Chicken at the farthest position in my team stalls my opponent for long enough.
After all, if they use too much mana trying to backdoor, it means their frontline will be sufficiently frail.
My offense consisted of Dwarven Wizard, Goblin Psychic and Magi of the Forest.
Much like I've done my best to avoid Magic attacks, so should my opponent.
But hardly ever do they end up using two Magic Reflect Monsters, so Dwarven Wizard is a good bet.
Odds are he'll beat down the enemy's position 2 Monster, which isn't sustained by Tank Heals.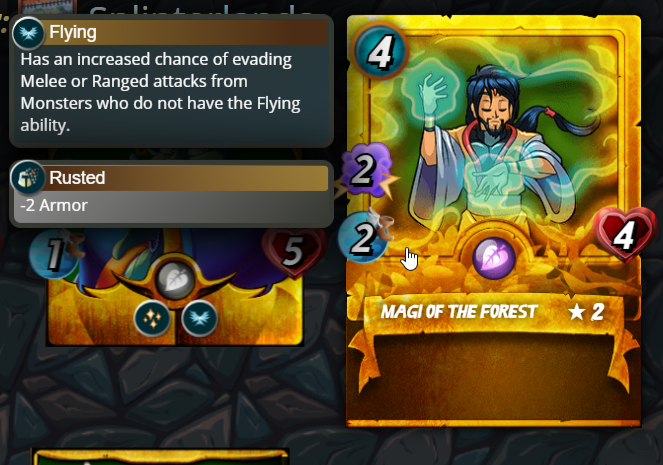 Although somewhat risky, I had decided all my offensive Monsters would use magic attacks.
Still, both Magi of the Forest and Goblin Psychic are tanky enough to keep attacking for a few turns before dying from Magic Reflect.
This strategy should work out well, unless my adversary ended up using Prismatic Energy as their frontliner, which would be unusual.
My support monster was Goblin Psychic. Not only does he provide Tank Heal to a tanky defense, his high health protects Dwarven Wizard from Sneak Attacks, a good thing in case that was the other team's focus.
High health also prevents my healer from being focused down by Opportunity, since all other monsters except for Prismatic Energy have lower health than him.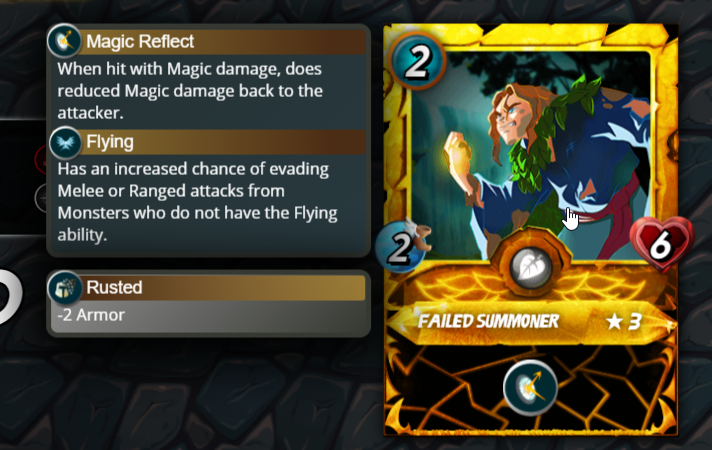 ---
See this amazing battle again: @marianaemilia versus @jeffopenscards
---
Thanks for reading and commenting!
---

---
Follow me on Twitter
Join the fun now: Sign up here
---
Images: @splinterlands
---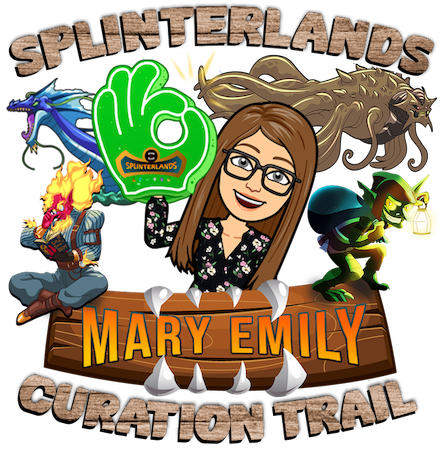 Follow my Curation Trail on HiveVote; Join the widest and most profitable trail about Splinterlands and help reward the best content creators. Learn more here.
You can also delegate Hive Power and/or SPT to me; Learn how
Thank you very much!
---
---
---