Splinterlands Amazing Battles – Didactic Analysis #2
Welcome, Splinter people! I am pleased to present yet another fiery battle you should study in a didactic way to get better at playing to earn!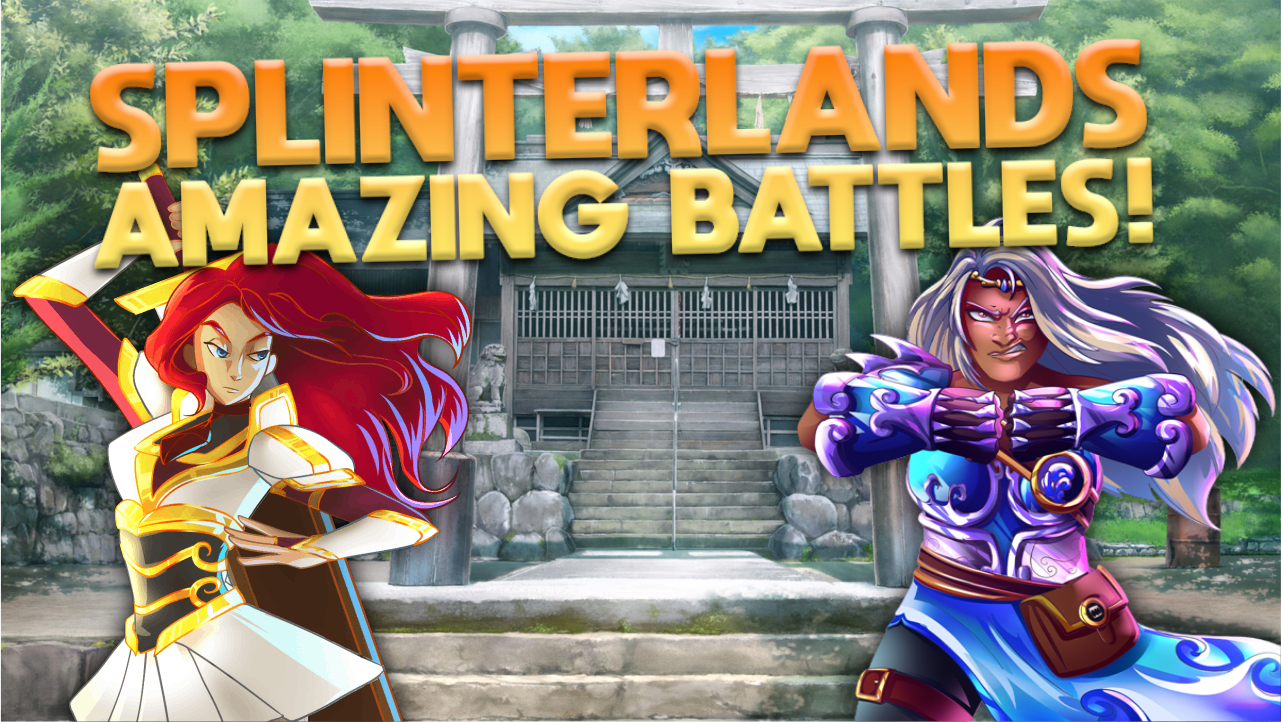 The rulesets are:
Armored Up - All monsters have additional 2 armor in addition to their normal armor stat

Lost Magic - monsters with Magic attack cannot be used in battles.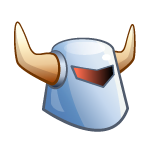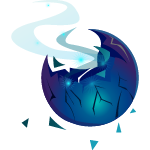 The only disabled splinter is Fire, which means playing Zaku is impossible. If Zaku is unavailable, then playing Lir to counter Zaku doesn't seem like a good idea.

So the most obvious choice is playing Life + Shieldbearer or something that would counter Shieldbearer. And that would be a healthy option.

Click on the image below to watch the fight: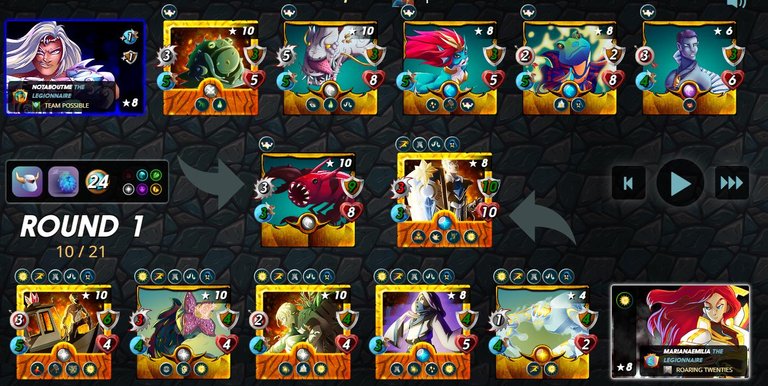 Let's look at both players' line ups.
marianaemilia:
Lorna Shine: summoner, Divine Shield
Shieldbearer: tank, obvious choice
Truthspeaker: +2 armor, Heal and Cleanse
Lone Boatman: Shatter + Repair
Stitch Leech: 4 Melee attack + Life Leech for 3 mana
Herbalist: Cleanse + Triage (useful to heal damage from Return Fire, if opponent also plays Shieldbearer)
Soul Fiend: +1 Speed for 0 mana

This looks like a strong lineup; Shieldbearer, Truthspeaker, and Lone Boatman are must-have monsters.
Maybe you can play Battering Ram instead of Herbalist to have another monster with Shatter (there is a lot of armor in that battle).
Also, Battering Ram makes destroying the opponent's Shieldbearer easier, and he is not damaged from Return Fire.
Another good option to play here would be Lensmaster (if there is enough mana) because he has Shatter + Blind, but on the other hand, he could die too fast because of Return Fire.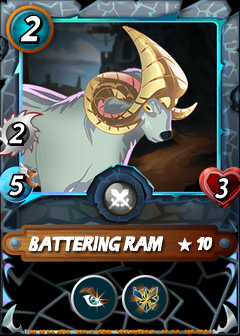 Shatter: Target's armor is destroyed when hit by an attack from Monsters with Shatter.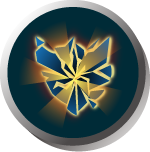 notaboutme:
Keyla Frendul: summoner, +1 Speed, +armor
Cruel Sethropod: cheap 3 mana tank with a lot of HP and armor, but no Shield.
Horny Toad: 3 mana monster with Reach attack + Poison
Deeplurker: strong monster with Opportunity, Demoralize and Poison
Merdali Guardian: Heal, Repair and +1 HP, one of the most important cards here
Angelic Mandarin: Triage + Silence (not useful here, because there is no Magic anyway)
Igor Darkspear: 3 Ranged attack + Stun for only 2 mana

If this lineup is supposed to counter Shieldbearer, then probably playing Battering Ram (Shatter) instead of Igor Darkspear would be a good idea.
Also, Angelic Mandarin is not optimal because one of the abilities is wasted.
Tortisian Fighter is a good option for this battle because he has Shield + Repair. You can also play Albatross (Heal for one mana).
If the Water team wants to win this battle, it needs to kill Shieldbearer fast; otherwise, it would be a win for the Life team.
Let's see what happens in a battle.
No monsters were killed in the first round: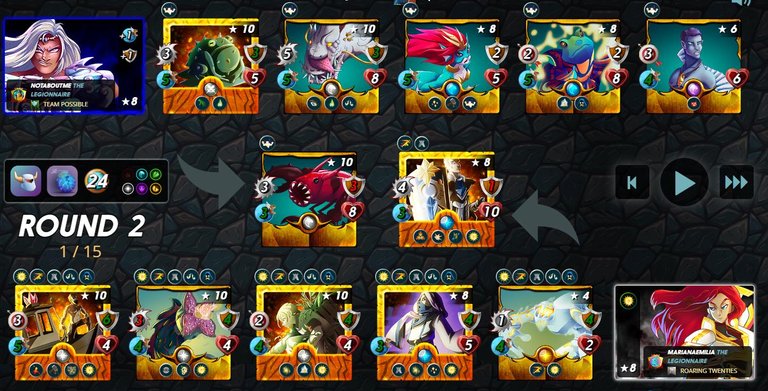 In the second round Igor Darkspear almost died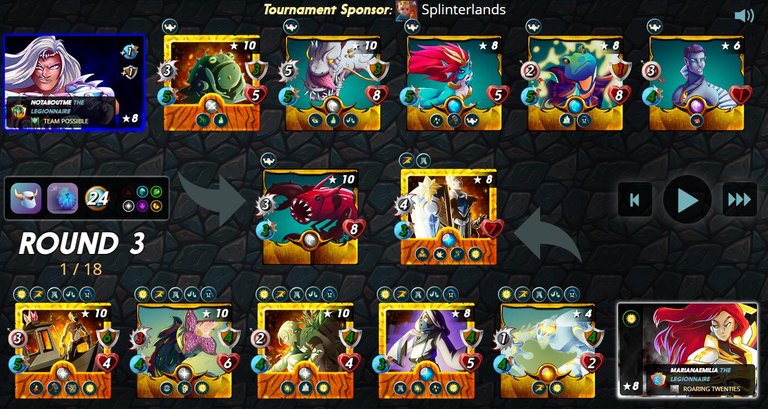 3rd round is exciting, Angelic Mandarin healed (Triage) Igor Darkspear to keep him alive a bit longer, but he died in this round anyway. But Shieldbearer also almost died.
If the Water team manages to kill Shieldbearer fast, it can still win, despite losing one monster already. Otherwise, it would be challenging.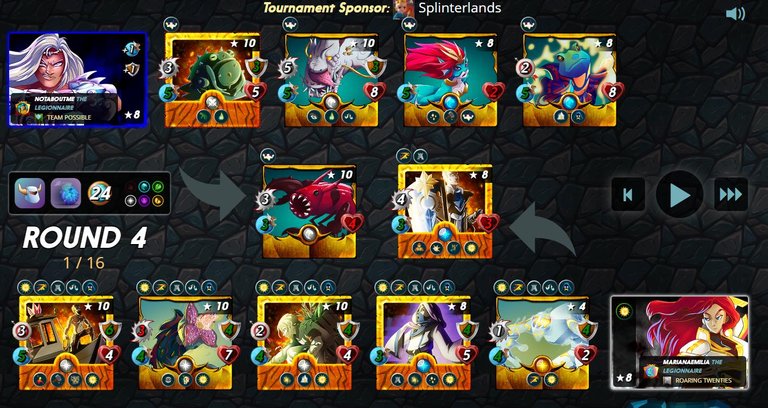 Shieldbearer got killed in the 4th round, it looks like both teams can still win, but Divine Shield could give the Life team a considerable advantage.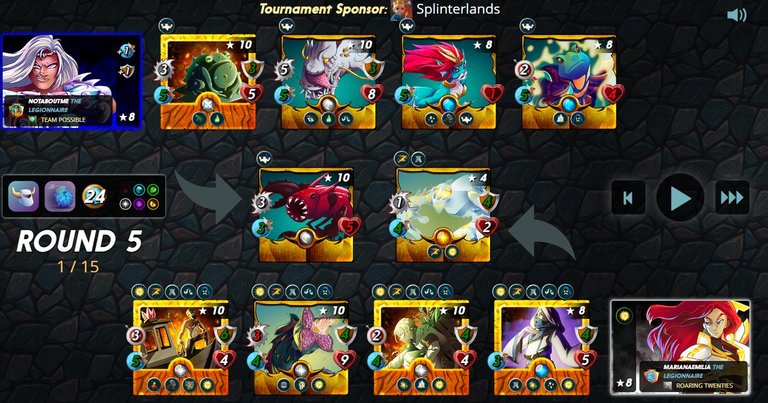 Merdali Guardian and Soul Fiend are killed in 5th round: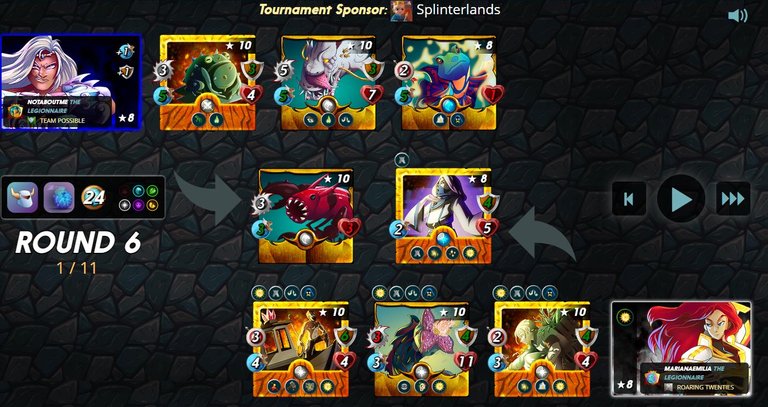 The Battle ended in 10th round; Divine Shield (summoner) + Repair (Lone Boatman) + Stitch Leech having a lot of HP from Life Leech made it impossible for the Water team to win.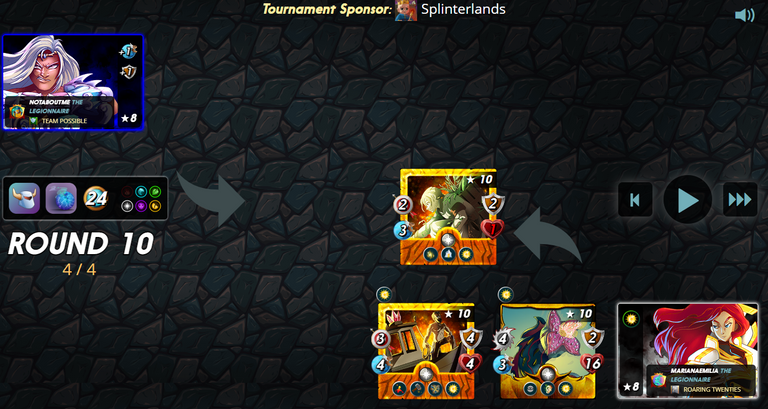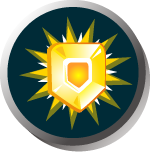 Divine Shield
The first time the Monster takes damage it is ignored.
It was an exciting battle. At first, it looked like an easy win for the Life team, but the Water team eventually managed to kill Shieldbearer so that both teams could win at that moment.

Focusing attack on Shieldbearer was an advantage for the Water team because with so much armor, and it's not easy to kill support monsters fast.
The life team was solid, but I think it would be worth trying to play Battering Ram instead of Herbalist.
See this amazing battle again: @marianaemilia versus @notaboutme
---

---
Follow me on Twitter
Join the fun now: Sign up here
---
Images: @splinterlands & cover image design by @legalizabrazil
---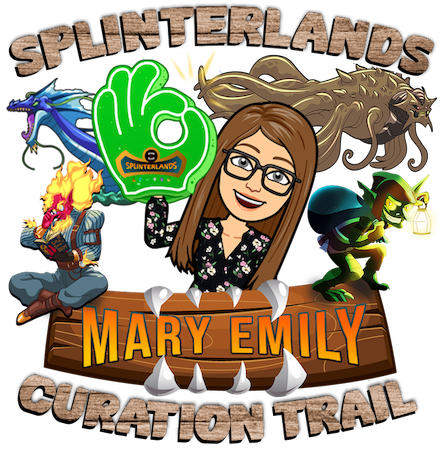 Follow my Curation Trail on HiveVote; Join the widest and most profitable trail about Splinterlands and help reward the best content creators. Learn more here.
You can also delegate Hive Power and/or SPT to me; Learn how
Thank you very much!
---
---
---