Splinterlands Amazing Battles – Draconic Battle
Welcome, Splinter people! I am pleased to present yet another fiery battle you should study so you can get better at playing to earn!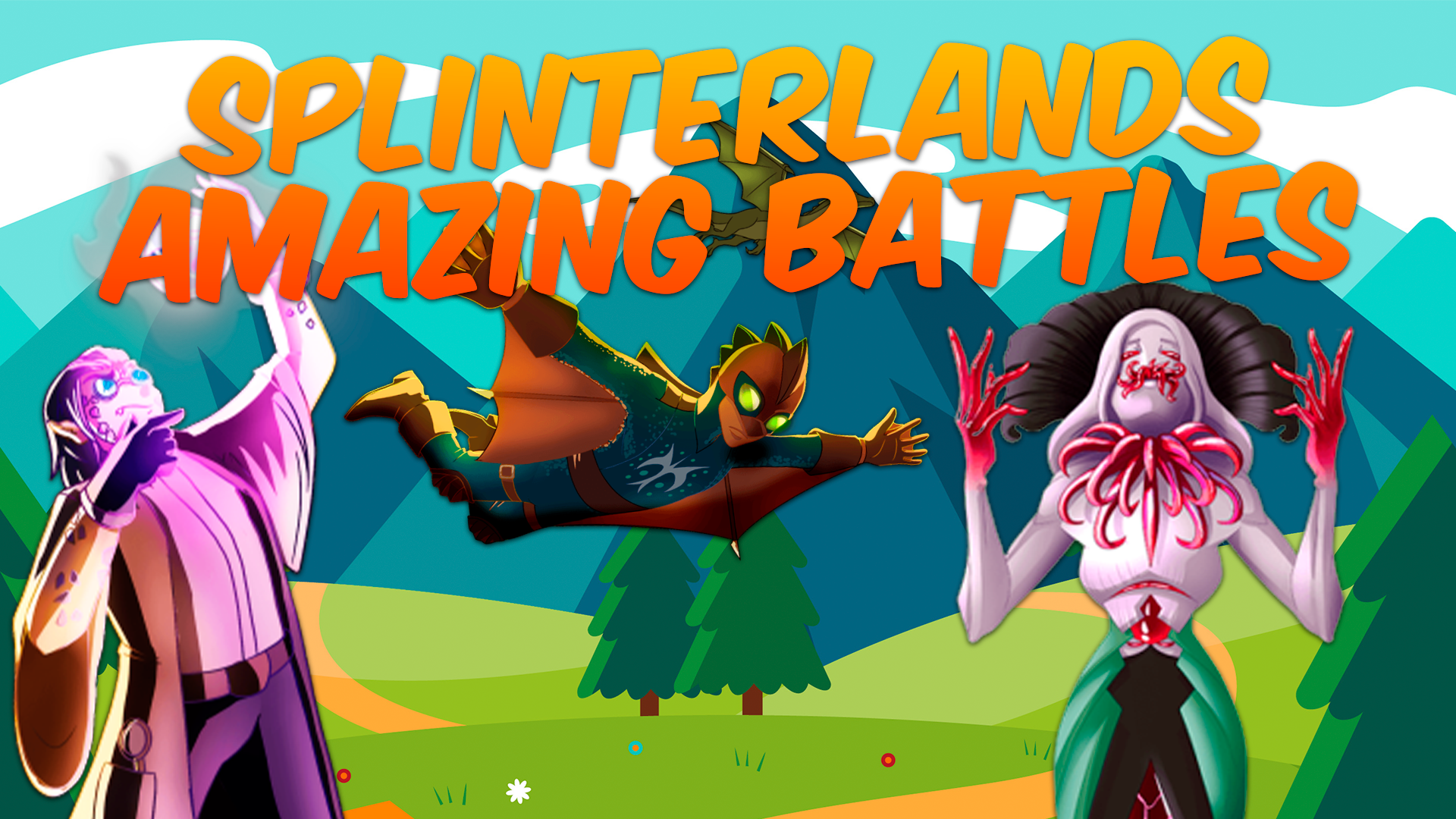 This episode's battle was draconic

Click on the image to watch the fight: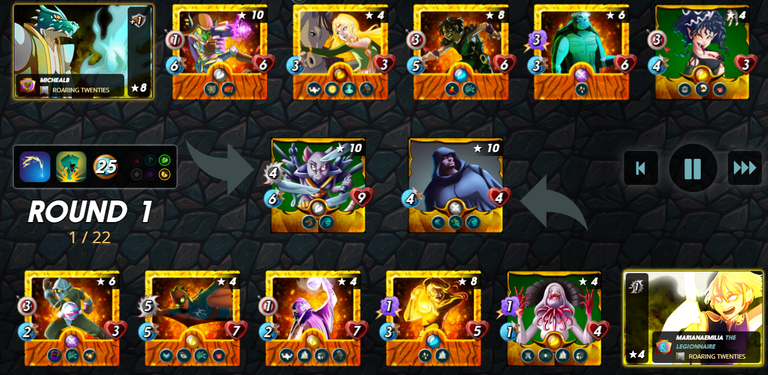 Teams
My team


Dragon Splinter
Summoner: Camila Sungazer

Chaos Agent
Queen Mycelia
Khmer Princess
Scale Doctor
Dragon Jumper
Grenadier
Their team


Dragon Splinter
Summoner: Drake of Arnak

Venari Knifer
Goblin Dartling
Epona
Child of the Forest
Tortisian Chief
Iza the Fanged
---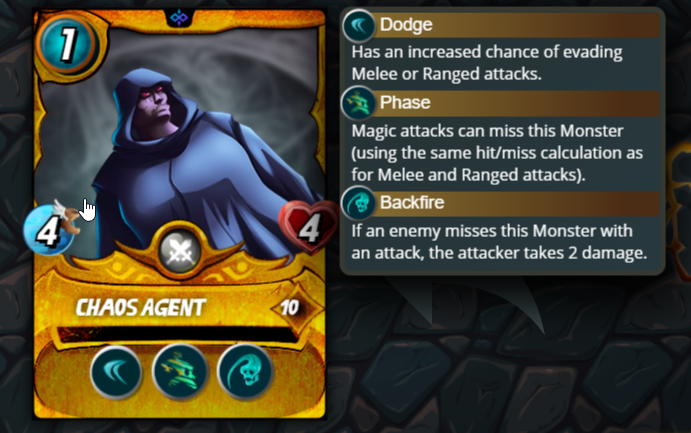 Battle outcome
Today was a 25-mana battle under the Weak Magic and Stampede rules. In Weak Magic, magic attacks hit armor before reducing health.
In Stampede, the Trample ability can trigger multiple times per attack if the trampled monster is killed. Only Earth and Dragon splinters were available.
My defensive monsters were Chaos Agent, Queen Mycelia, Khmer Princess, and Scale Doctor.
Thanks to the Weak Magic rule and Queen Mycelia, all of my monsters get armored up, so Scale Doctor can increase the shelf-life of my entire team using his Repair ability.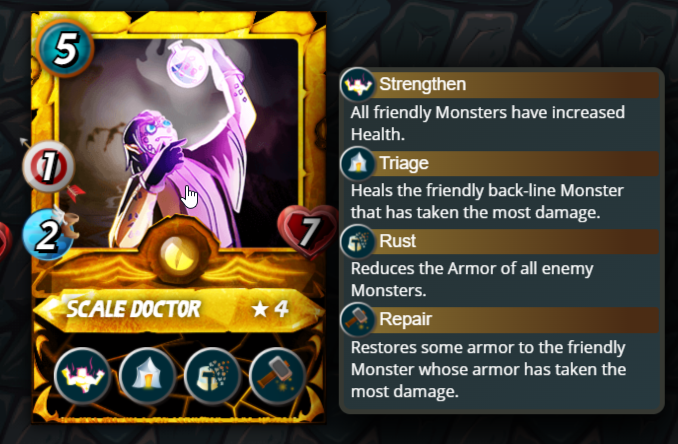 This effectively adds a lot of durability to Chaos Agent since he can last a lot of time thanks to Khmer Princess, who heals him, and Scale Doctor, who repairs his armor.
But he's not the only one getting excessive regeneration. Dragon Jumper and Queen Mycelia are left taking Triage heal from half my line-up since Queen Mycelia, Scale Doctor, and Khmer Princess have Triage.
This triple backline healing lets Dragon Jumper become immortal once he's under attack. He has so much health, the scratches he gets from being attacked twice a turn amount to nothing every time.
But I should have used him in position 6 instead of position 5, because that would have had Grenadier staying alive for much longer without additional compromise.
Note how my Chaos Agent constantly triggers his Backfire ability throughout the battle!
Because of his Phase and Dodge abilities and the tenacity my monsters' buffs give him, his abilities deal tons of damage to enemy monsters. All for a single mana.
This was especially good because of Queen Mycelia's Amplify ability, which increased reflected damage by 1.
My offense consisted of Dragon Jumper and Grenadier only, but that's more than good enough since Chaos Agent was very successful in weakening enemy monsters.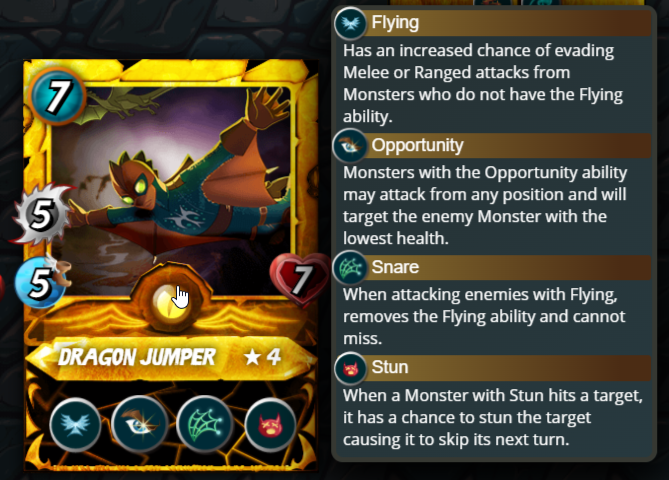 Dragon Jumper readily assaulted anyone with low health thanks to his Opportunity ability.
This means my damage dealt is never obsolete. My team is always trying to kill off monsters this way instead of evenly attacking the entire opposing team without ever getting anywhere. Picking Dragon Jumper secures progress.
The Stampede rule in this battle is wholly ignored from both sides since there aren't any Trample cards using Dragon or Earth splinter that could be effectively used this time.
Other than mispositioning Grenadier, I felt my strategy had perfect synergy. I'm looking forward to using it plenty of times in the future.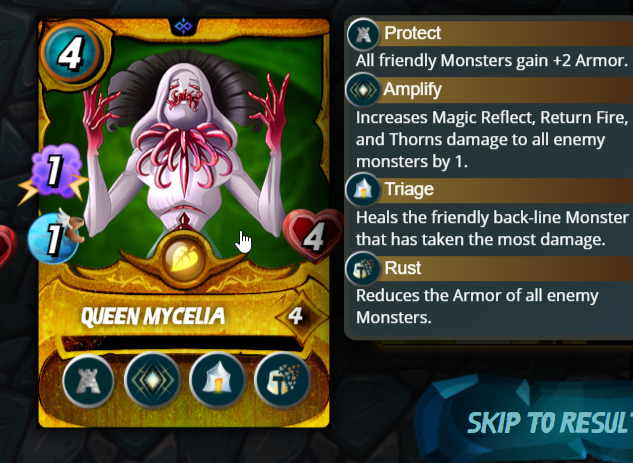 See this amazing battle again: @marianaemilia versus @michaelb
---

---
Follow me on Twitter
Join the fun now: Sign up here
---
Images: @splinterlands & cover image design by @legalizabrazil
---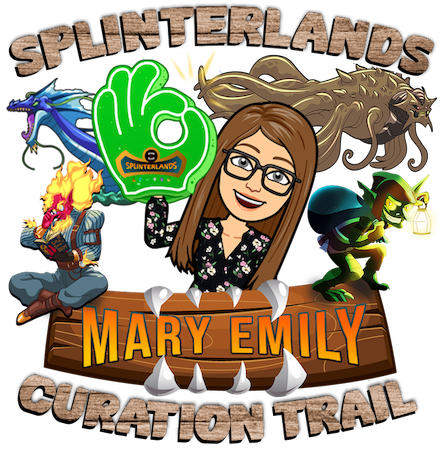 Follow my Curation Trail on HiveVote; Join the widest and most profitable trail about Splinterlands and help reward the best content creators. Learn more here.
You can also delegate Hive Power and/or SPT to me; Learn how
Thank you very much!
---
---
---