Splinterlands Amazing Battles – Little Brawl Battle
Welcome, Splinter people! I am pleased to present yet another fiery battle you should study to get better at playing to earn!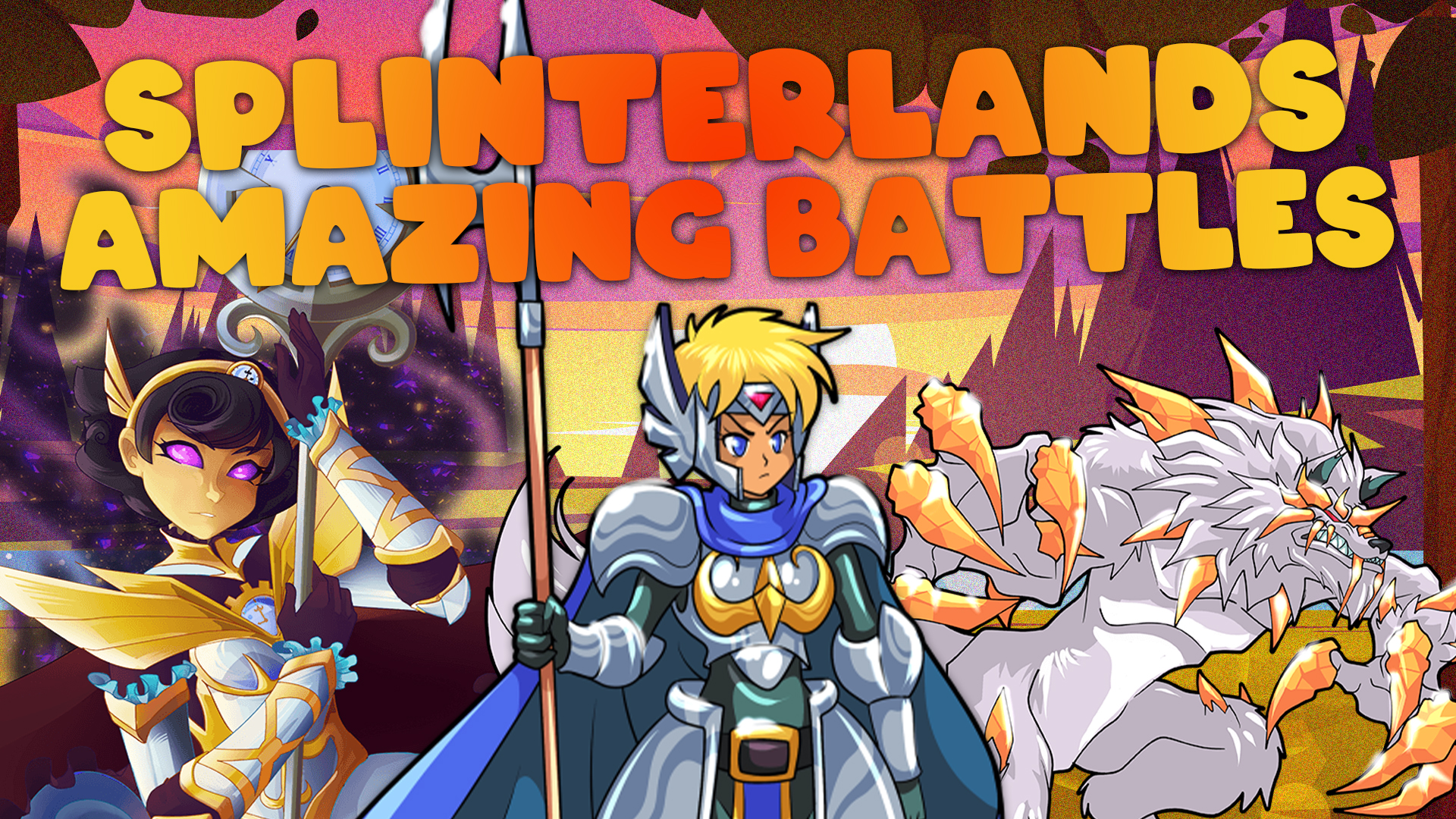 This episode's battle was a Little Brawl

Click on the image to watch the fight: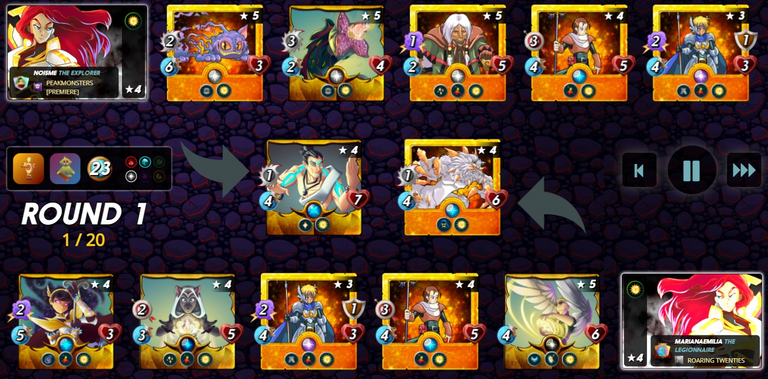 Teams
My team:
Life Splinter

Summoner: Lorna Shine 4
Crystal Werewolf 5
Pelacor Conjurer 4
Peacebringer 4
Defender of Truth 3
Venari Crystalsmith 4
Time Mage 4
Their team:
Life Splinter

Summoner: Lorna Shine 4
Xenith Monk 4
Feral Spirit 5
Stitch Leech 5
Divine Healer 5
Peacebringer 4
Defender of Truth 3
---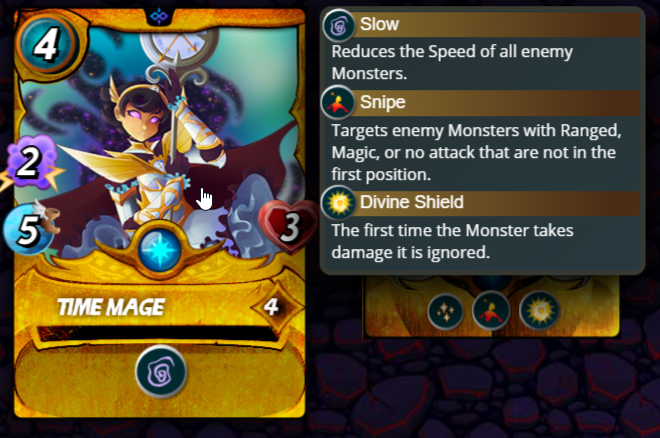 Battle outcome
We have a 23 mana Brawl Battle under the Target Practice and Little League rules where only the Fire, Water, and Life splinters are available.

My defense consisted of Lorna Shine, Crystal Werewolf, Pelacor Conjurer, Defender of Truth, and Venari Crystalsmith.
All of these grants are significant buffs I want to stack in Little League due to how fragile all of these low-mana monsters are.
Lorna Shine grants immunity to one attack of any kind to all of my monsters.
Crystal Werewolf blocks and reduces all incoming magic damage with its Silence ability.
Pelacor Conjurer defends against a lot of attacks as the first target of this Target Practice battle.
Defender of Truth adds armor to everyone, which is particularly important against sneak attackers in this battle.
Venari Crystalsmith heals Crystal Werewolf in case the enemy frontline is very aggressive.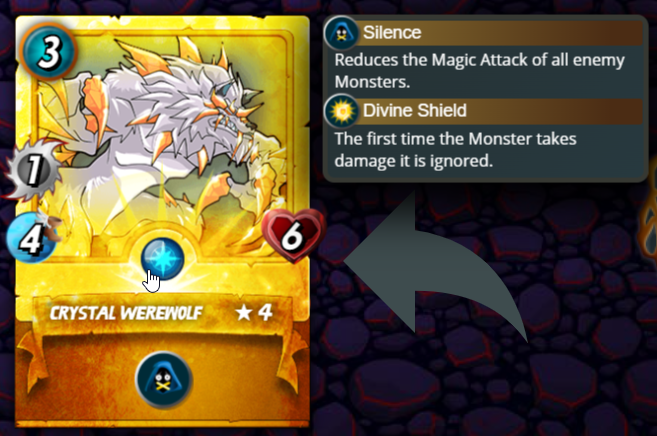 It was imperative to position Defender of Truth in position 4 in this battle because that's how his Protection ability lasts the most.
All of Pelacor Conjurer, Peacebringer, Venari Crystalsmith, and Time Mage make good use of his added armor thanks to this.
Because there are other monsters blocking attacks before enemy monsters get to him, he can also act as an offensive unit, dealing 2 magic damage every round.
My offense is Peacebringer and Time Mage, with the added damage from Defender of Truth.
Although Venari Crystalsmith deals 2 physical damage, I consider this too little to call it an offensive unit, but it's still not negligible.
Time Mage is the most aggressive monster in my team because of her Slow ability, high speed, and magic damage.
She allows me to strike first and kill several opposing monsters before they retaliate during that round.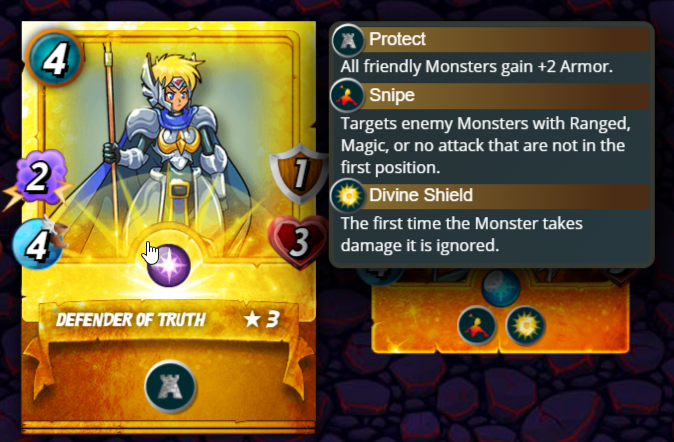 During the battle, Pelacor Conjurer's Magic Reflect ability helped take out the enemy Defender of Truth and Divine Healer much more quickly, which let my monsters focus on a new target.
This quickly dismantled all of their defenses.
Even though my opponent was eating through my backline monsters, I had a lot of advantages.
That's because my Defender of Truth aided in survival, whereas theirs did not.
Pelacor Conjurer made all the difference in how much my team would endure against their monsters.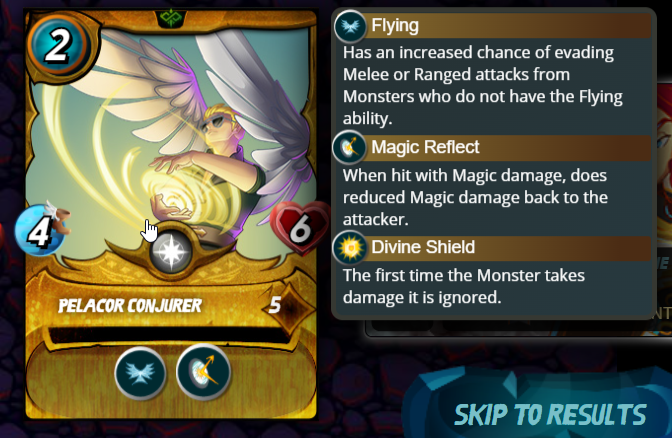 I'd prefer having swapped Venari Crystalsmith and Time Mage's positions. Because this is a Target Practice battle, the odds of them quickly killing Crystal Werewolf is slim, so I didn't have to worry so much about Venari Crystalsmith staying alive.
If I had swapped them, my glass cannon Time Mage would have been helpful for much longer since Venari Crystalsmith could have tanked quite a few sneak attacks.
---
See this amazing battle again: @marianaemilia versus @noisme
---

---
Follow me on Twitter
Join the fun now: Sign up here
---
Images: @splinterlands & cover image design by @legalizabrazil
---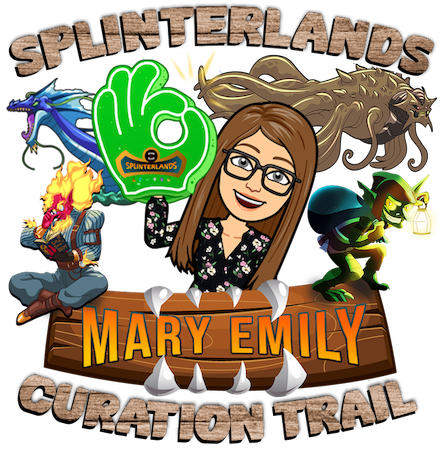 Follow my Curation Trail on HiveVote; Join the widest and most profitable trail about Splinterlands and help reward the best content creators. Learn more here.
You can also delegate Hive Power and/or SPT to me; Learn how
Thank you very much!
---
---
---