Splinterlands Amazing Battles – Shining Battle
Welcome, Splinter people! I am pleased to present yet another fiery battle you should study so you can get better at playing to earn!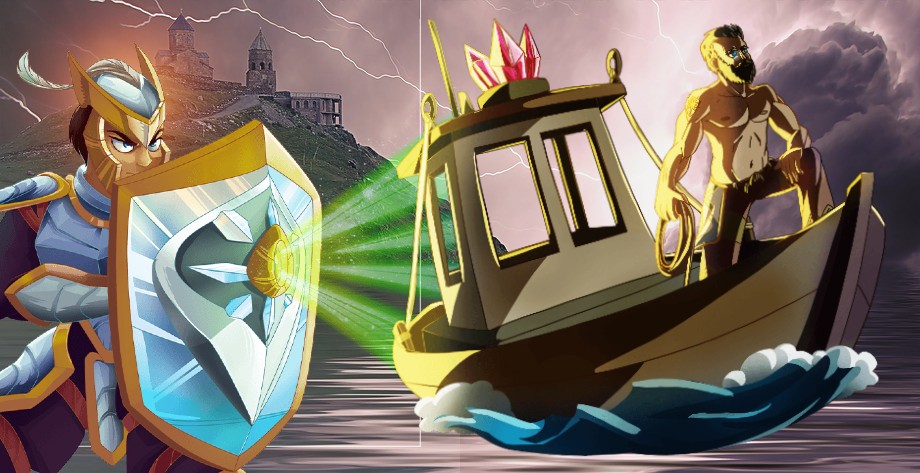 This episode's battle was shining
I think I do much, much better than average when I'm creating teams for low mana battles.

Whenever that mana cap is below 25, I tend to cause a lot of destruction. Learn from me in this 22 mana match I'm sharing today.
Click on the image below to watch the fight: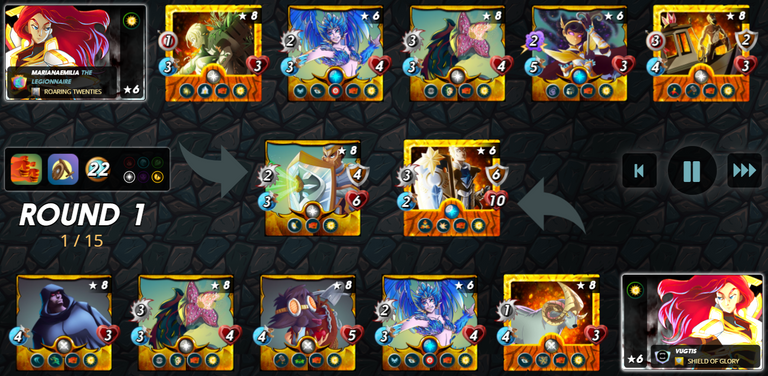 While creating my team, I thought I have to spend as much mana as I can on aggression.

Weirdly enough, low mana battles are almost always about breaking the opponent's shield instead of reinforcing your own.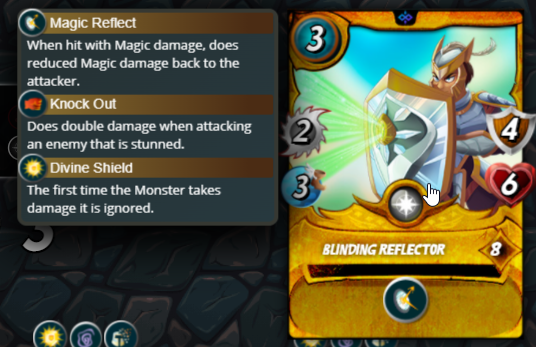 That's why Blinding Reflector held the line for me, costing only 3 mana, yet providing a lot of health and armor.

As a bonus, Blinding Reflector does 2 damage, which would help against Shield monsters.
Those qualities are really important in a low mana, Rise of the Commons match, because there won't be multiple big magic damage dealers to destroy my frontliner in only two shots.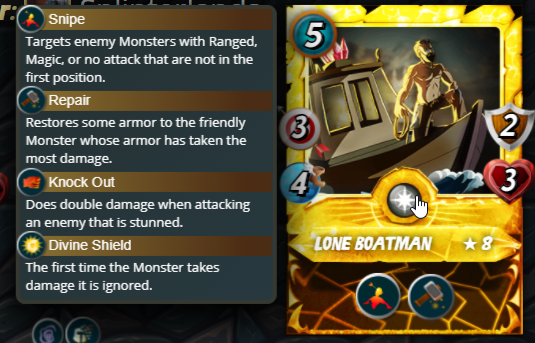 Stitch Leech and Lone Boatman worked together to deal heavy damage, but it was thanks to Lone Boatman that the opposing Stitch Leech couldn't pierce from the backline.

Surely I was lucky that my Lone Boatman managed to avoid most attacks because of his speed, yet it was because of his Repair ability that my tank held the line so well, for so long.
Celestial Harpy and Time Mage were also really effective monsters in my composition, easily trouncing Shieldbearer.
So, overall, efficient and cost-effective offense with slight defense synergy were the reason I was able to win this battle.
---
See this amazing battle again: @marianaemilia versus @vugtis
---
Follow me on Twitter
Join the fun now: Sign up here
---
Images: @splinterlands & PixBay
---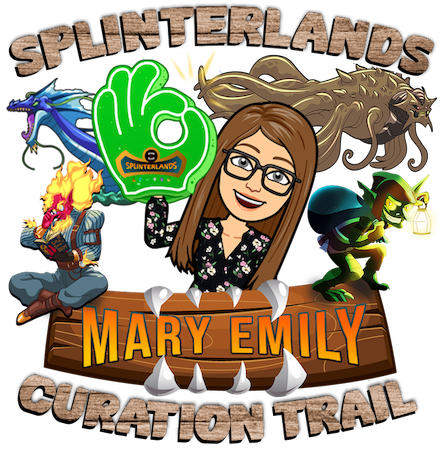 ---
Follow my Curation Trail on HiveVote; Join the widest and most profitable trail about Splinterlands and help reward the best content creators. Learn more here.
You can also delegate Hive Power and/or SPT to me; Learn how


Thank you very much!
---
---