Splinterlands Amazing Battles – Sniping Smurfs Battle!
Welcome to another Amazing Battle analysis!

We are currently studying a Gold Foil Max League Wild format tournament match.
Our opponent this round is @veganbarbarian from the HD Hyborian Dream guild.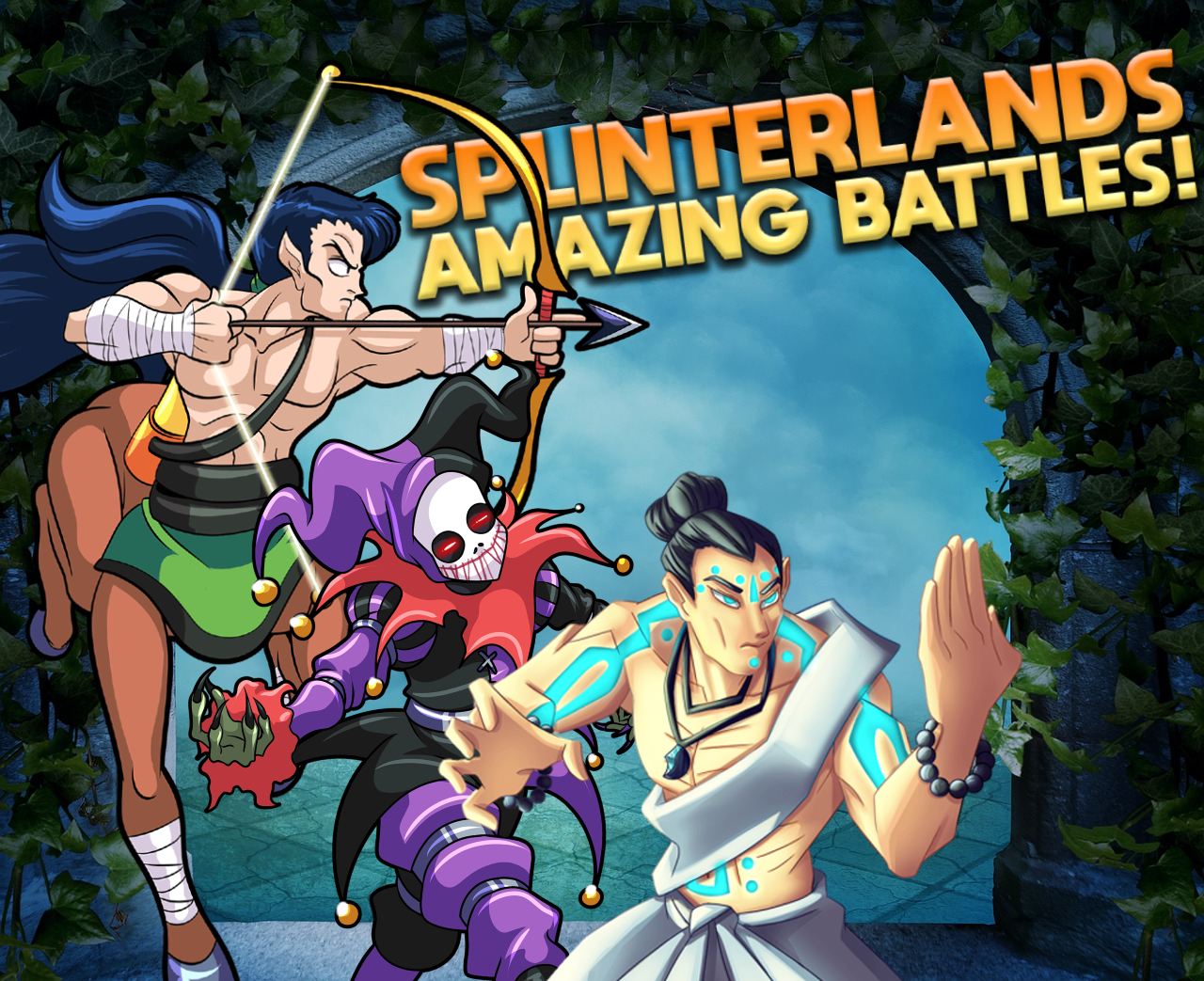 Rules:

Close Range (Ranged attacks may be used in the first position) and Little League (Only monsters and summoners that cost 4 or less may be used).
50 mana cap. And only Death Splinter is available.
Our summoner of choice is Thaddius Brood (-1 Magic and -1 Life), as the magic and life debuff is impressive for this particular combination of rules.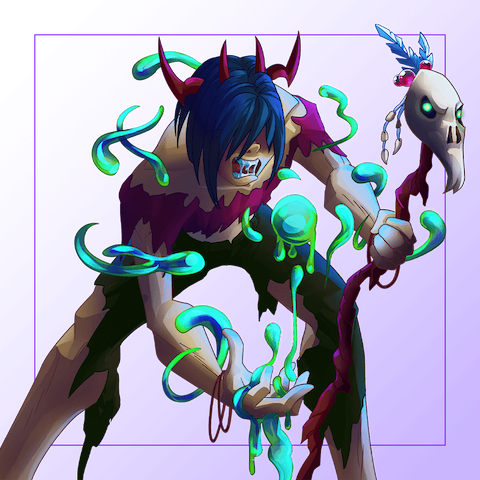 Our team:

Xenith Monk (Heal, Void, and Magic Reflect), Tower Griffin (Flying and Protect), Soul Strangler (Poison), Dwarven Wizard (Snipe and Stun), Centaur (Snipe), Twisted Jester (Dodge and Snipe).
We go for a snipe strategy this time around.
Two archers and one magical (snipers) comprise our offensive strategy. As sneak and opportunity are overall strategies for little league, our back monster has high initiative and dodge in case of a backdoor attack.
Let's take a look at the opposing team.

Summoner:

Thaddius Brood (-1 Magic and -1 Life). So, mirror match here! Let's look at our opponent's cards to see what card combination we are against now.
Opposing lineup:

Xenith Monk (Heal, Void, and Magic Reflect), Shadow Snitch (Reach, Dodge, and Affliction), Undead Priest (Weaken and Slow), Weirding Warrior (Shatter, Amplify, and Rust), Giant Scorpion (Poison and Thorns).
This team is a tank deleting frontline-focused damage.
And our opponent anticipates a sneak attack because they use a thorn-evading monster as the last targetable monster, but at the expense of this card, only attacking if it gets to the first position.
Let's see how each Xenith Monk on each team fares.
Let's see how this mirror match plays out!

Click on the image below to watch the fight: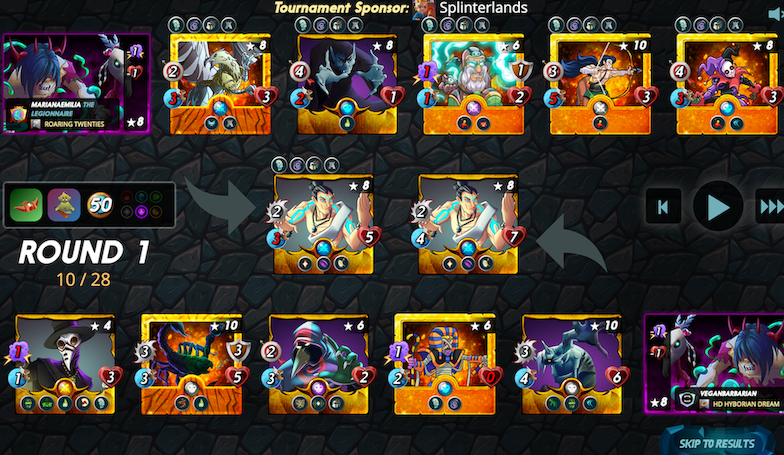 Round 1:

Even with the Slow debuff, we get first blood as our Centaur manages to erase the Undead Priest quickly!
Then the Weirding Warrior bites the dust, too. Excellent double-kill here. Both tanks end the round alive but barely.
Ours is afflicted and poisoned but with 3 hp remaining, and the opposing one is poisoned with 1 hp left. A very bloody start to this battle.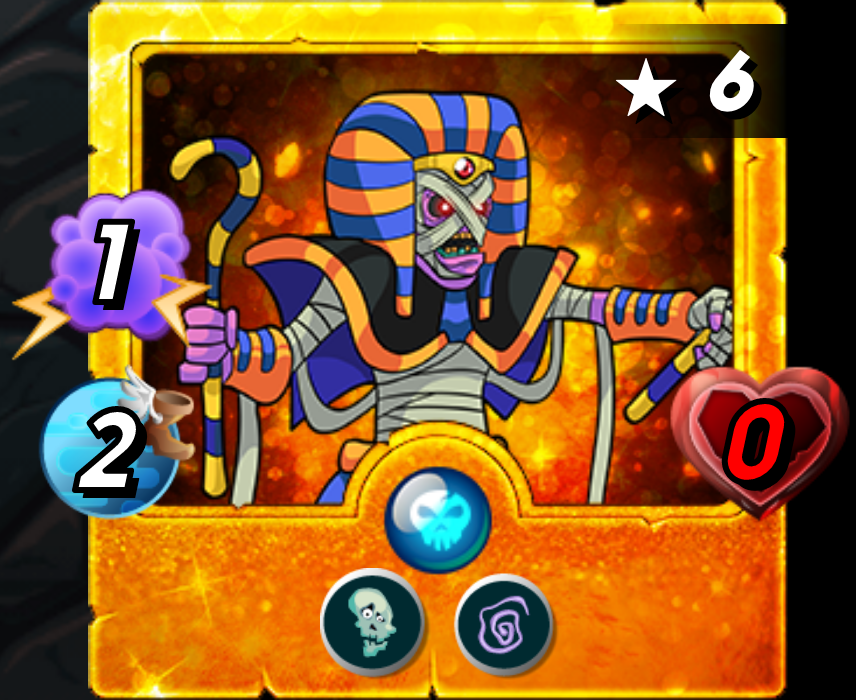 Round 2:

Poison kills the opposing tank at the start of the round, and the off-tank gets deleted fast as the snipers start targeting the frontline.
No more targets are available for Snipe, as Dr. Bligh is not targetable.
Our Monk also dies due to thorns damage, and the scorpion gets to the frontline, too, managing to poison out griffing before dying to our combined damage. Another bloody round this one.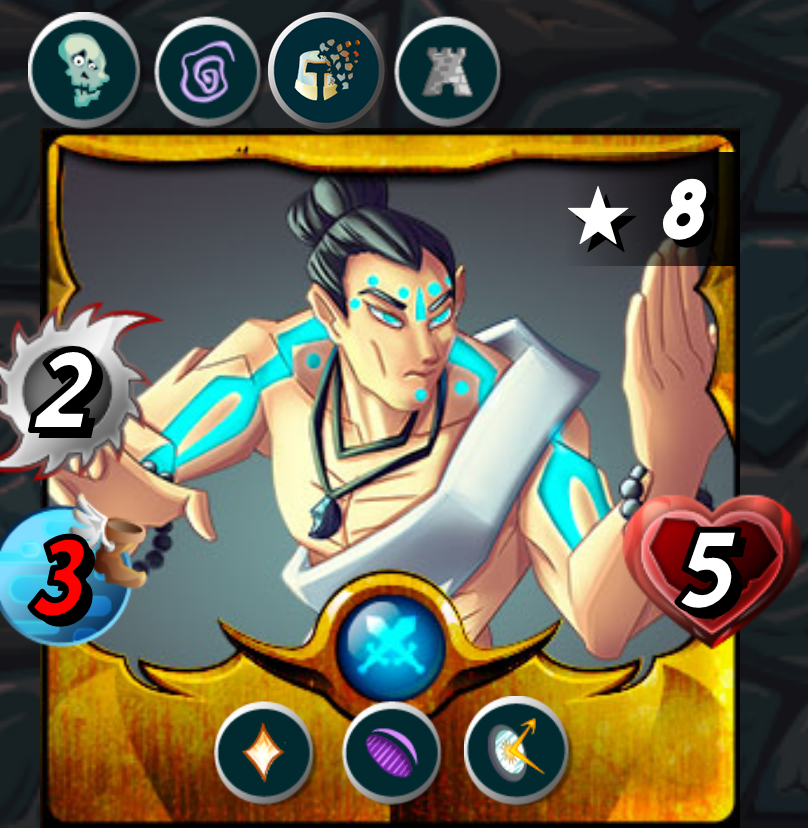 Round 3:

Now is beefy Dr. Blight against our team. As our combined firepower and high initiative work on the Dr, the dying griffin gets the victory for our team.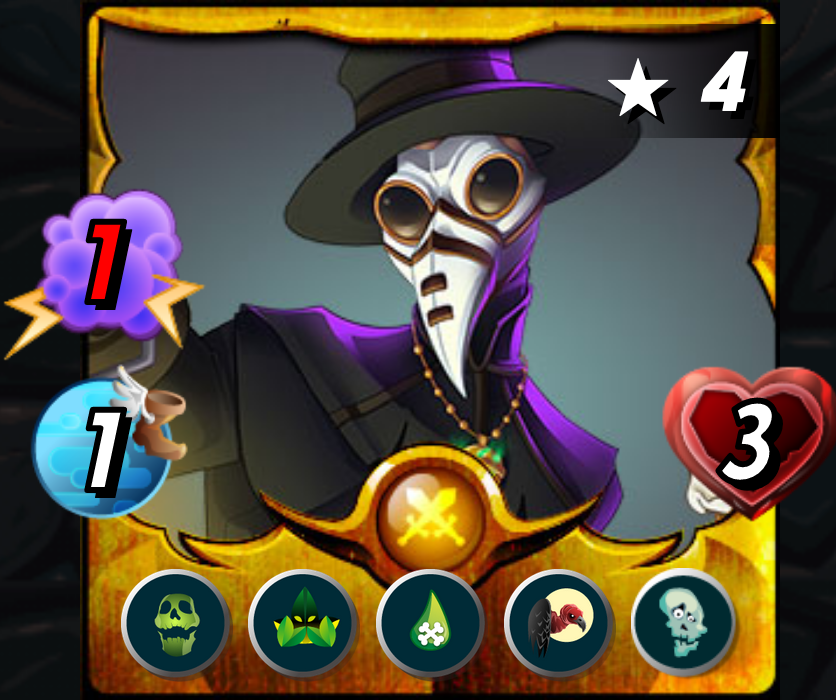 Here we used a not-so-common strategy to get an advantage in this matchup, as the Snipe targets tend to be a lot squishier than the targeting the tank strat our opponent went for.
Although he almost managed to off our tank with his leftover monsters, his remaining firepower wasn't enough for a 5 vs. 1 fight.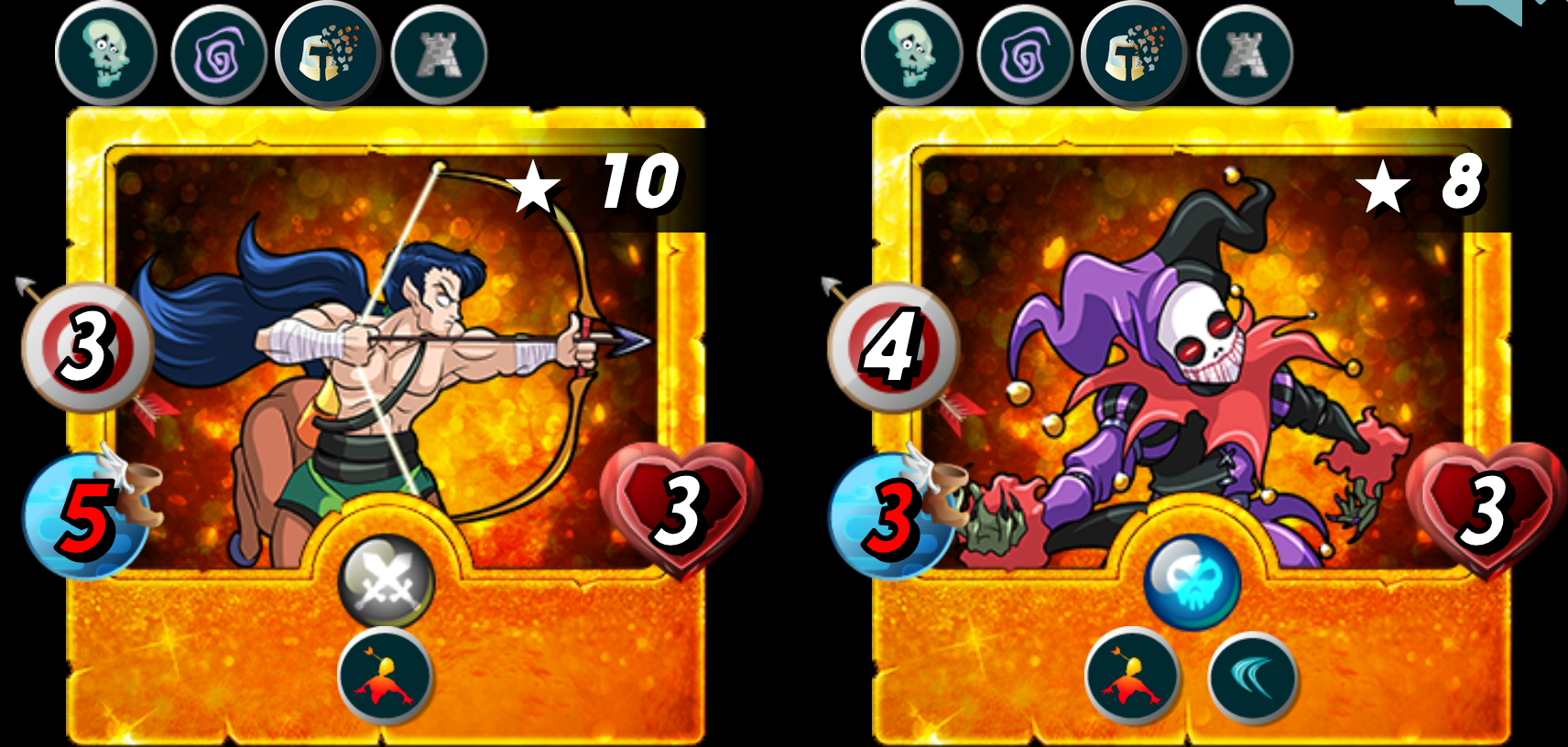 Thanks for reading this analysis, and see you next time!

See this amazing battle again: @marianaemilia versus @veganbarbarian
---

---
Follow me on Twitter
Join the fun now: Sign up here
---
Images: @splinterlands
---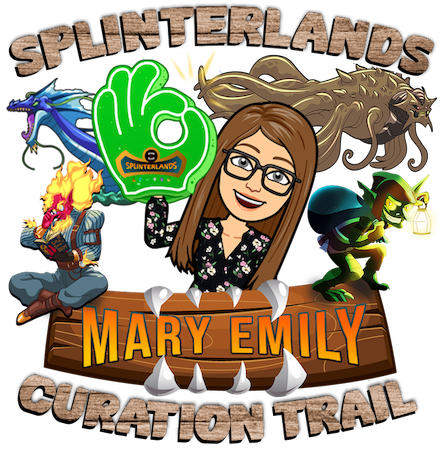 Follow my Curation Trail on HiveVote; Join the widest and most profitable trail about Splinterlands and help reward the best content creators. Learn more here.
You can also delegate Hive Power and/or SPT to me; Learn how
Thank you very much!
---
---
---