Splinterlands Amazing Battles – Sympathetic Modern Silver Battle

Welcome! I am pleased to present yet another fiery battle!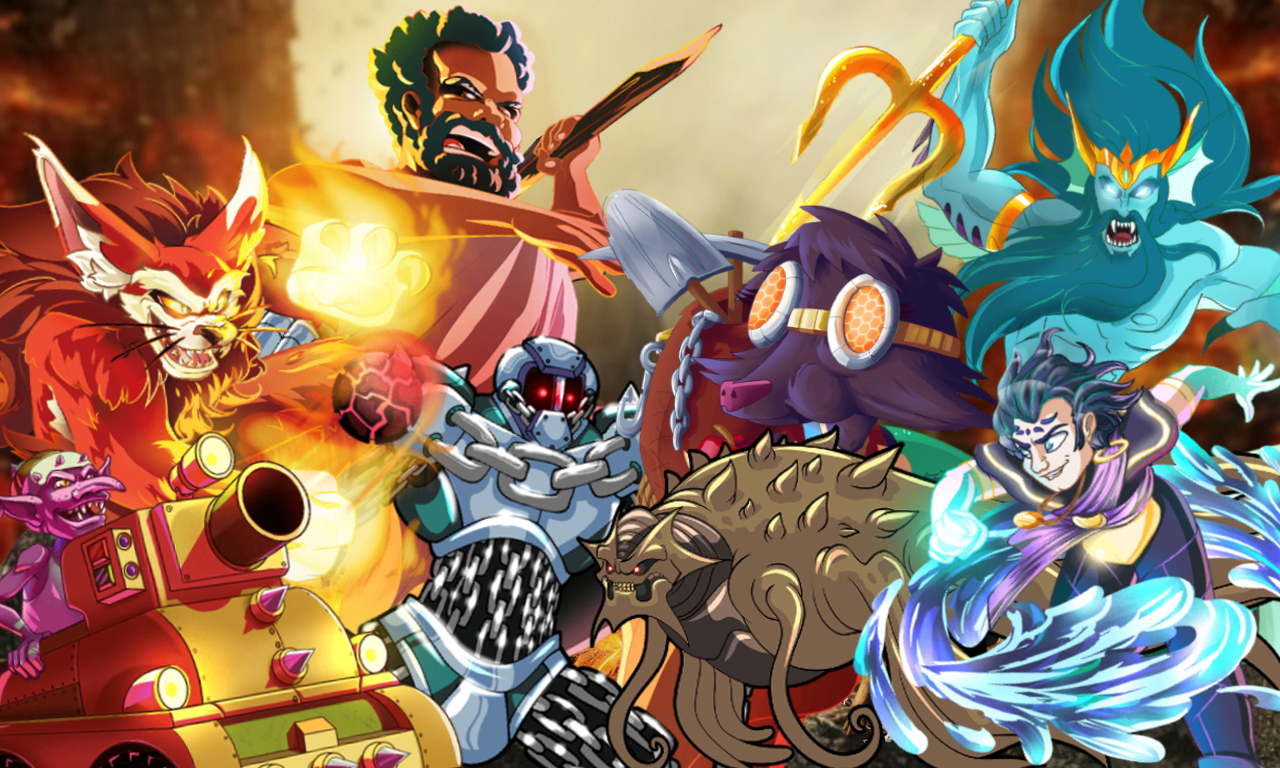 This episode's battle was sympathetic

Click on the image below to watch the fight: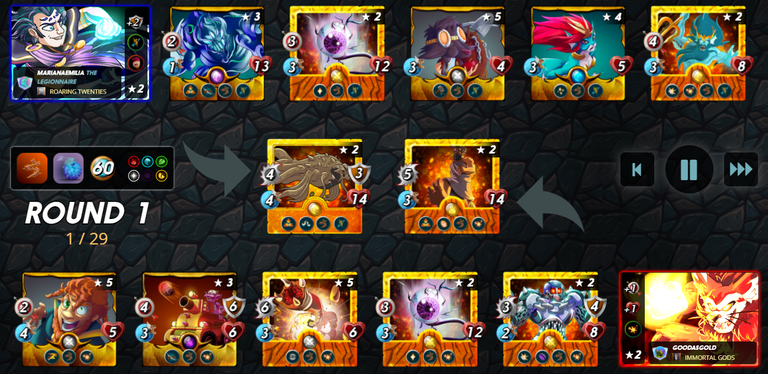 Teams
My team
Water Splinter
Summoner: Lir Deepswimmer
The Kraken
Wave Brood
Cornealus
Scavo Hireling
Merdaali Guardian
Poseidon
Their team
Fire Splinter
Summoner: Yodin Zaku
Magnor
Chain Golem
Cornealus
Sand Worm
Lava Launcher
Supply Runner
---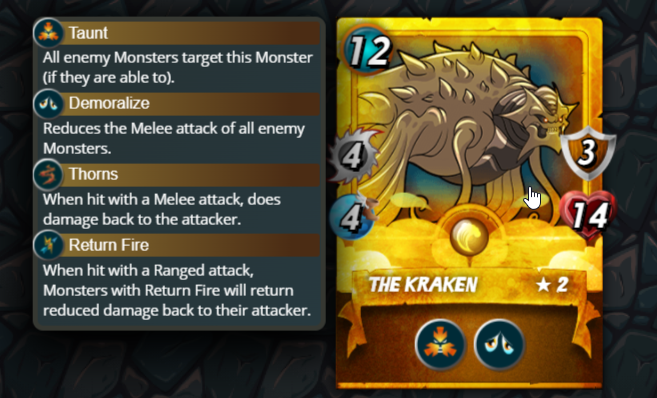 Battle outcome
Today's match caps at 60 mana. All splinters are available except for the Death splinter.

Extra rules were Briar Patch and Lost Magic. In Briar Patch, all Monsters have the Thorns ability.
In Lost Magic, Monsters with Magic attack may not be used in battles.
My defense was made of The Kraken, Wave Brood and Cornealus.
In such a high Mana match where neither player can use magic Monsters, it's a lot easier to focus countering the available high mana strategies instead of synergizing my team's attacks.
Because of Briar Patch, hardly any frail melee Monsters should be used. This means Ranged physical damage is the norm.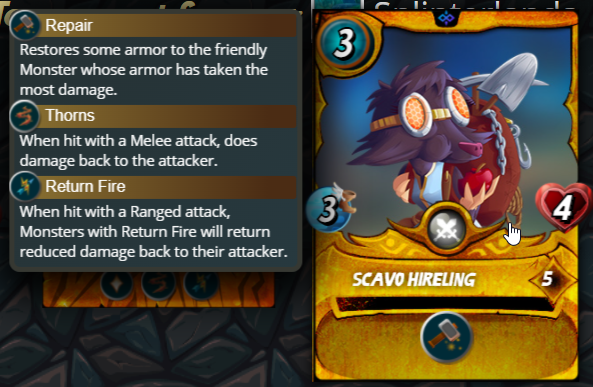 Using The Kraken as my first line of defense puts up a gigantic meatball that also moves quickly.
Increasing my enemies' chance of missing attacks, which also works well while paired with Lir Deepswimmer's Blind debuff on the opposing team.
Notice my Kraken dodges several attacks, including Magnor's enraged strike.
It all works great until The Kraken turns into shreds along with Wave Brood. It's a Yodin Zaku after all.
Splash damage from Sand Worm in particular were devastating. Luckily, Cornealus held the line until the end. Spoiler: it ended up in a draw.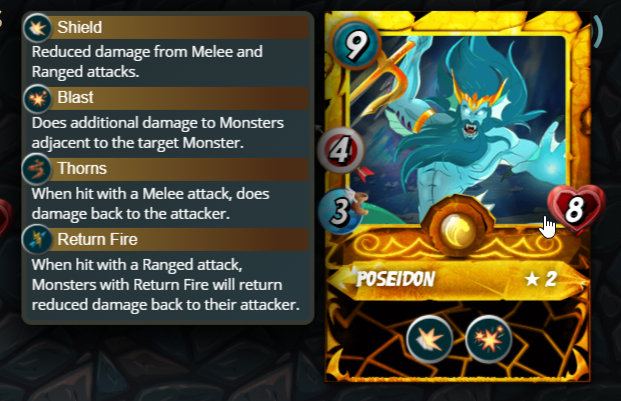 My offense consisted of The Kraken, Cornealus and Poseidon.
What my team lacked in damage, Return Fire would compensate. I slowly killed Magnor, thanks to the Kraken and Poseidon's huge damage attacks.
Perhaps things would have turned out better if I had used yet another damage dealer instead of Merdaali Guardian.
My support monsters were Scavo Hireling and Merdaali Guardian.
Unfortunately, the enemy's Sand Worm didn't die as quickly as I hoped it would, but my armored repair and heals stood the test of aggression.
This match was really even, proven as we watch the last Monster of each team, Cornealus, slowly wither down as fatigue is too much for them to handle.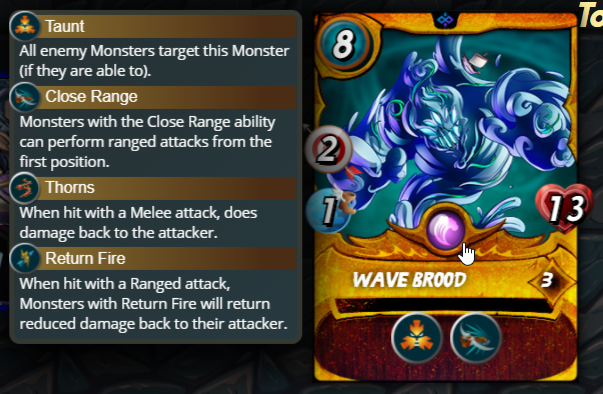 See this amazing battle again: @marianaemilia versus @goodasgold
---

---
Follow me on Twitter
Join the fun now: Sign up here
---
Images: @splinterlands
---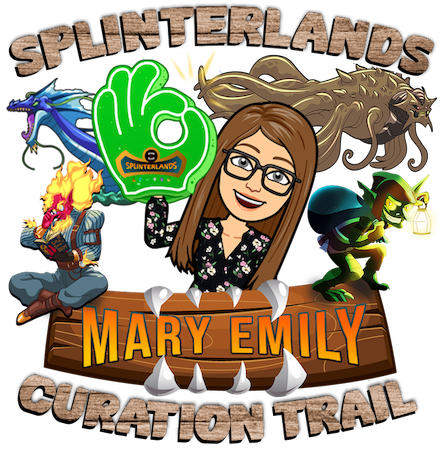 Follow my Curation Trail on HiveVote; Join the widest and most profitable trail about Splinterlands and help reward the best content creators. Learn more here.
You can also delegate Hive Power and/or SPT to me; Learn how
Thank you very much!
---
---
---