SplinterZine – #20 – October 24th – 2021
Welcome Splinter Friends!

We're here again with another issue of your favorite Splinterlands newsletter, I hope you like it!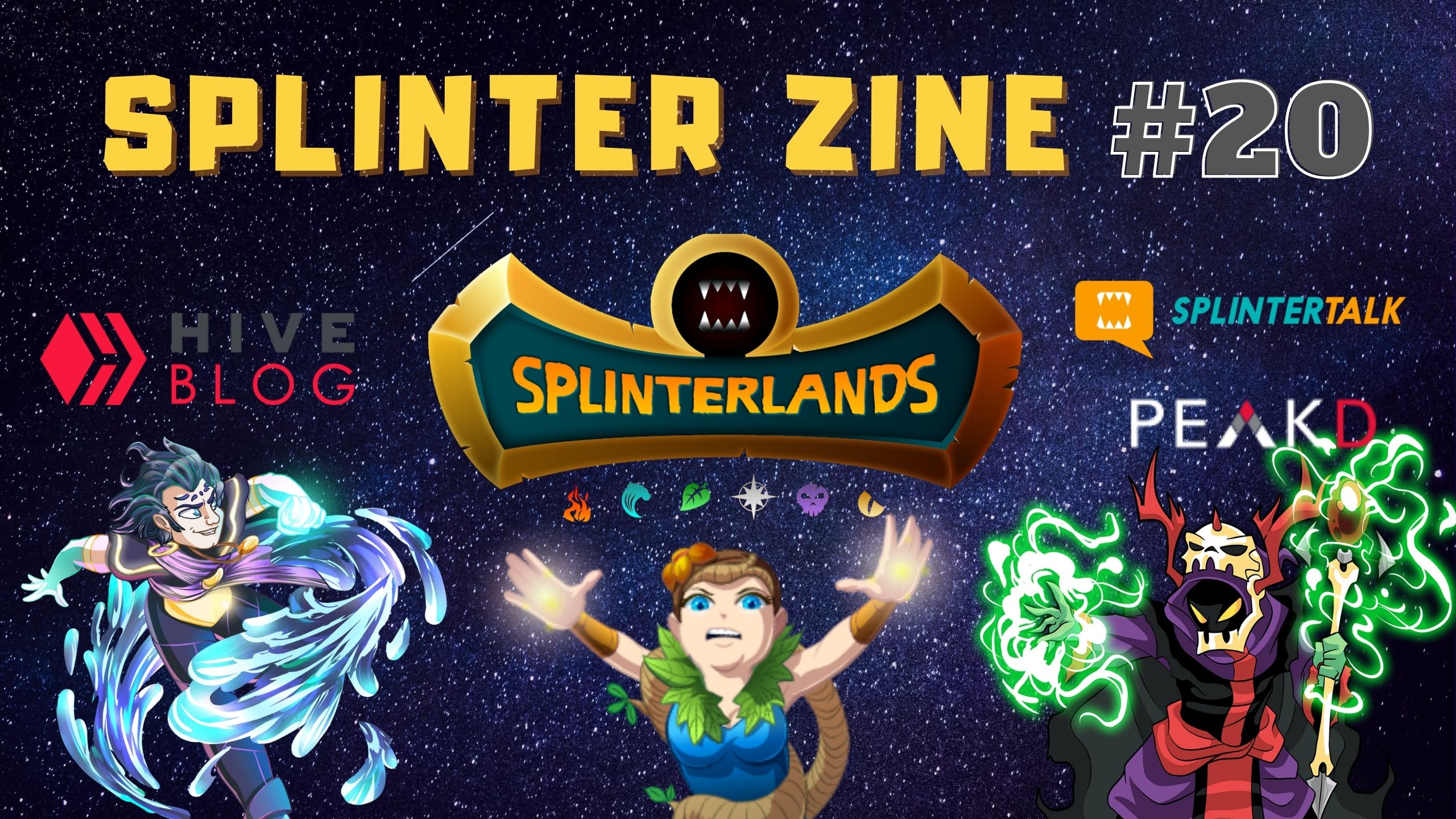 Safety

This is a theme that we must always have first place in the virtual world, even before financial gains.
There is no point in achieving a desirable financial return and not having the security to keep your digital assets.
Splinterlands has become one of the most played games in PlaytoEarn, with this success comes people and situations that can make you lose everything you've conquered in a single click.
So that this does not happen, Splinterlands provides tools to keep your assets safer, and you can have peace of mind to continue playing without future problems.
Then @koyadyoms made a post showing us a tutorial on how to make your game cards more secure in a possible account invasion and attempted robbery.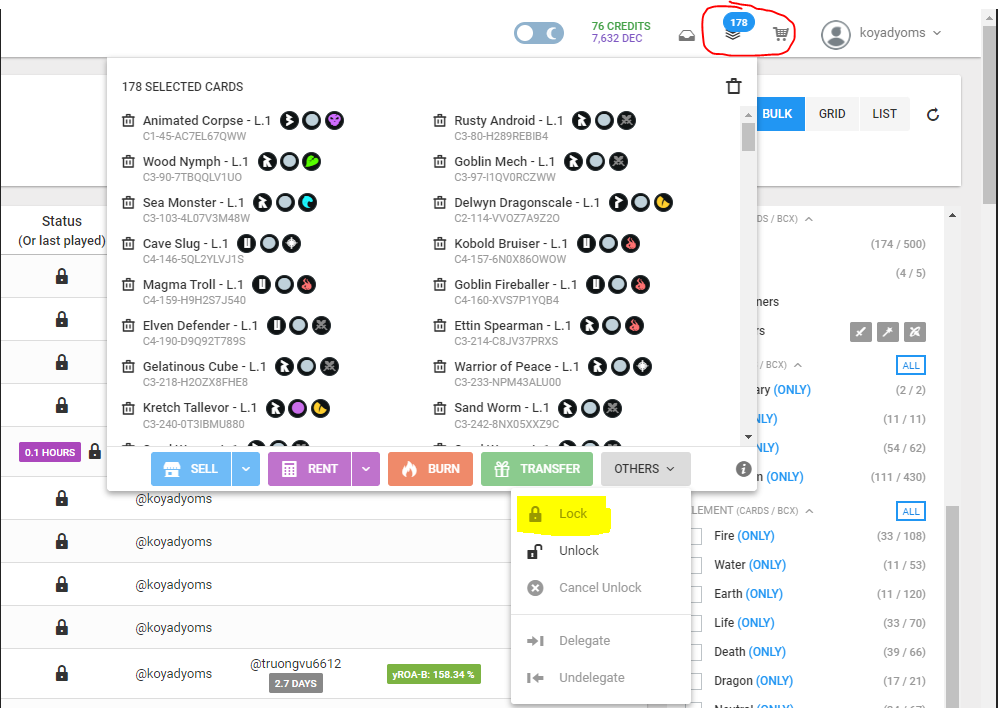 ---
In addition to playing to win, Splinterlands allows you to earn money totally for free by making content about the game here on the blog using the TAG SPT or writing directly on the blog https://www.splintertalk.io/
You win with the official account vote, following some rules, and also have the chance to be rewarded with the SPT Token for those who make good content.
That's how @angelrey1990 got good returns for their posts.
She gives an encouraging account of the rewards earned and points out that even being a player for a short time, and without much experience on the blog, she made great gains.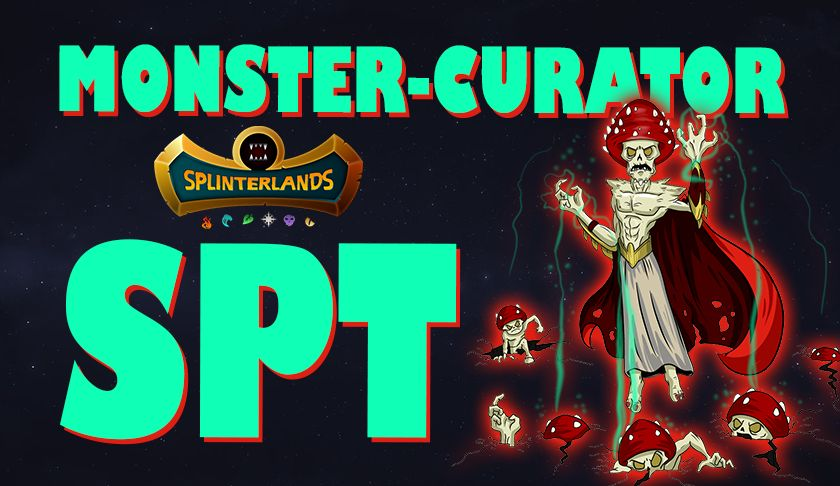 ---
Some people enter the blog and rush to make content without legitimacy, copying posts already made, or even reports from other sites, to make money on the blog. And that's hugely repudiated in our community.
Addressing subjects already made is not plagiarizing, but copying exact posts without their authorship or even targeting the original author's image, this becomes an act of plagiarism.
The community, together with curators, has the autonomy of tools that seek users who decide to try to benefit from this illegal behavior.
With that, I congratulate @readforfun for recognizing its mistake and getting back on top, it managed to reinvent itself and have the returns.
Now, with the entry into the Splinterlands world, you will not lack the subject to make your posts and with that, you have satisfactory rewards.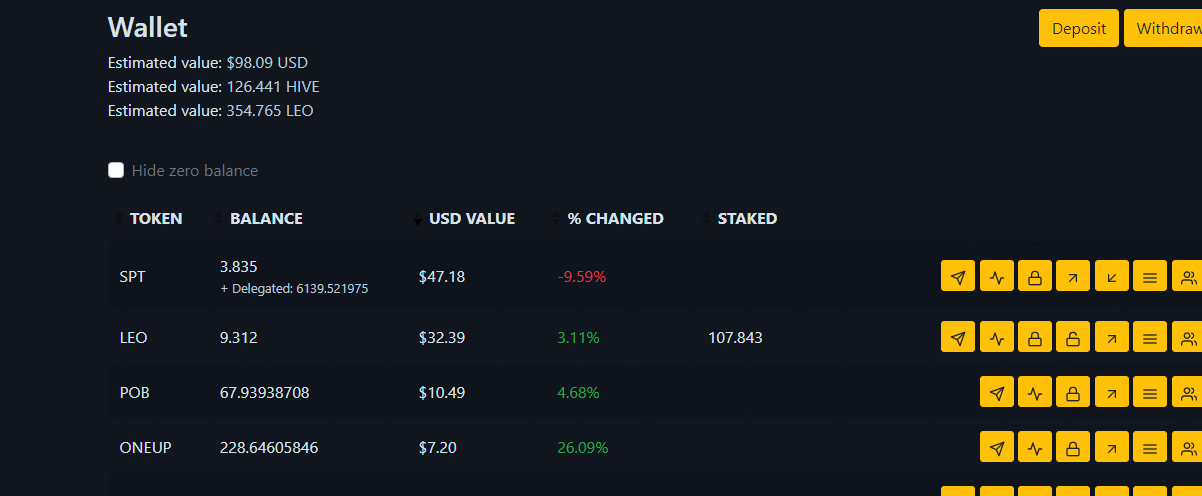 ---
To get the most rewards in your battles, you should be aware of your ECR (Energy Capture Rate).
We're here because we love to play and even better to be rewarded, but we have to be careful that the sequence of battles is still at a profitable % because the more you play, your reward capture rate drops.
@besfriend shows us how much you can play to reach the maximum DEC possible playing daily.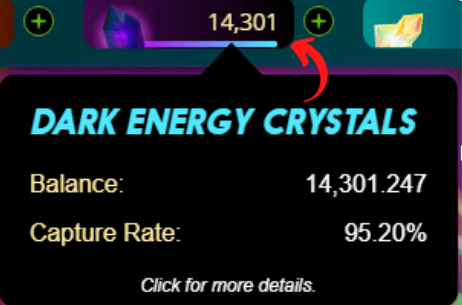 ---
And to remind you that you always want to stay on top of game updates, follow @splinterlands.
Follow the Splinterlands Social Media Challenge every week, plus SHARE YOUR BATTLE Weekly Challenge and Splinterlands Art Contest, which updates every week, giving you all these opportunities to make content to share your experience and earn for it.
Remember that it is also important to enter the Official Splinterlands Discord. There, the community is very active and can help you with whatever you need.
---
Thanks for reading and see you soon in the next Splinter Zine!

---
See this post on Twitter
Join the fun now: Sign up here.

---
All images from original posts and @splinterlands. Cover image design by @carlosro
This post is created by me and @carlosro who helps me select and comment on articles and receive 50% of the rewards. Thanks my friend.
---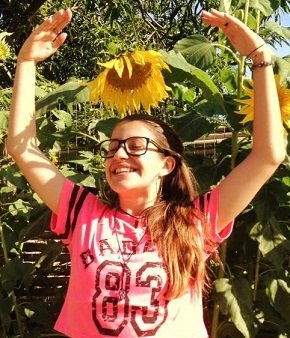 ---
---