Queen Of Vampires. Lira The Dark. Splinterlands Fan-Art.

Hello My Friends.
How are you?
I hope that you all are well and leading a healthy life. Today I bring you another one of my drawings of the splinterlands monster. This one is y fan-art of LIRA THE DARK. According to splinterlore, Lira was a young woman who was turned into a human when she was a part of vampires disguised as some rich and powerful persons of the city. You can figure this out just by looking at her. The gorgeous look and precious jewels on her body make her the most beautiful vampire ever.
Here is my drawing.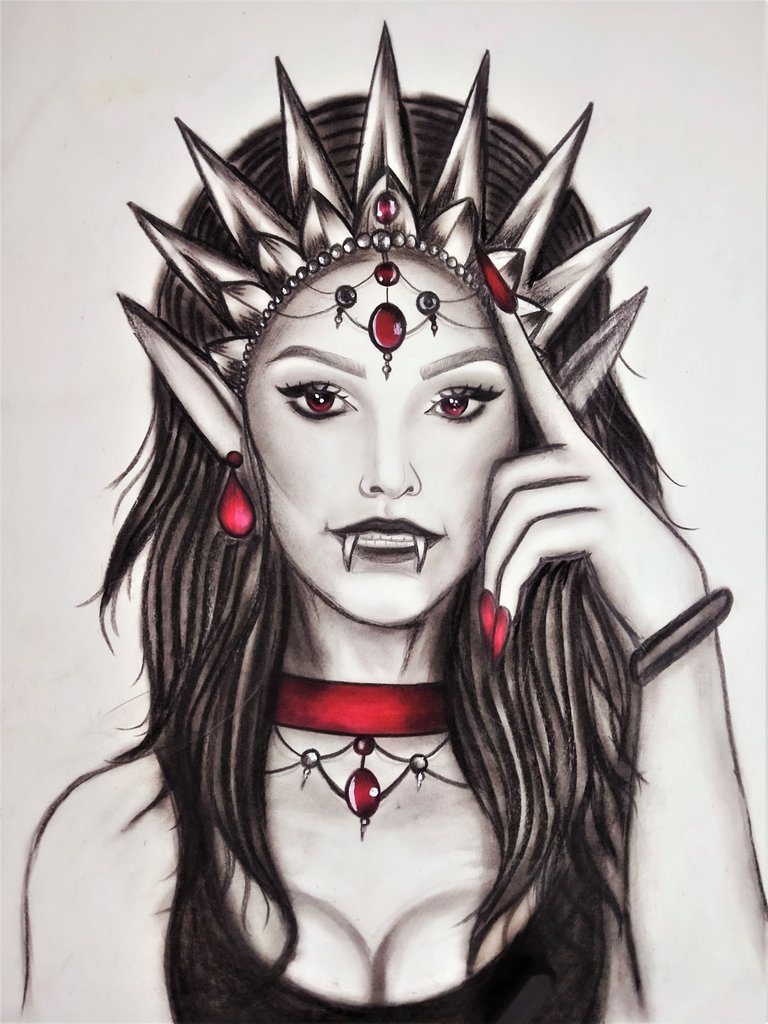 Here is the real image of the LIRA THE DARK.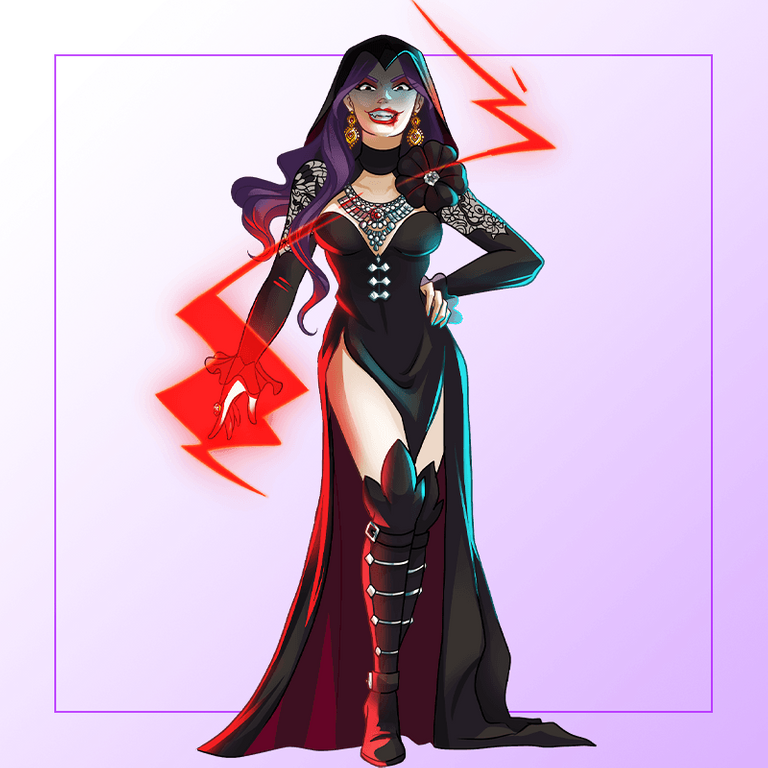 As you can see that I drew it in my own way. I hope this looks good to you too. I used a pencil, coloured pencils, charcoal, black marker and watercolours to draw this one. It took me a while to figure out the face and the basic shape.
Then I started drawing it using a 2B pencil. I used a pencil to draw the base structure of the drawing.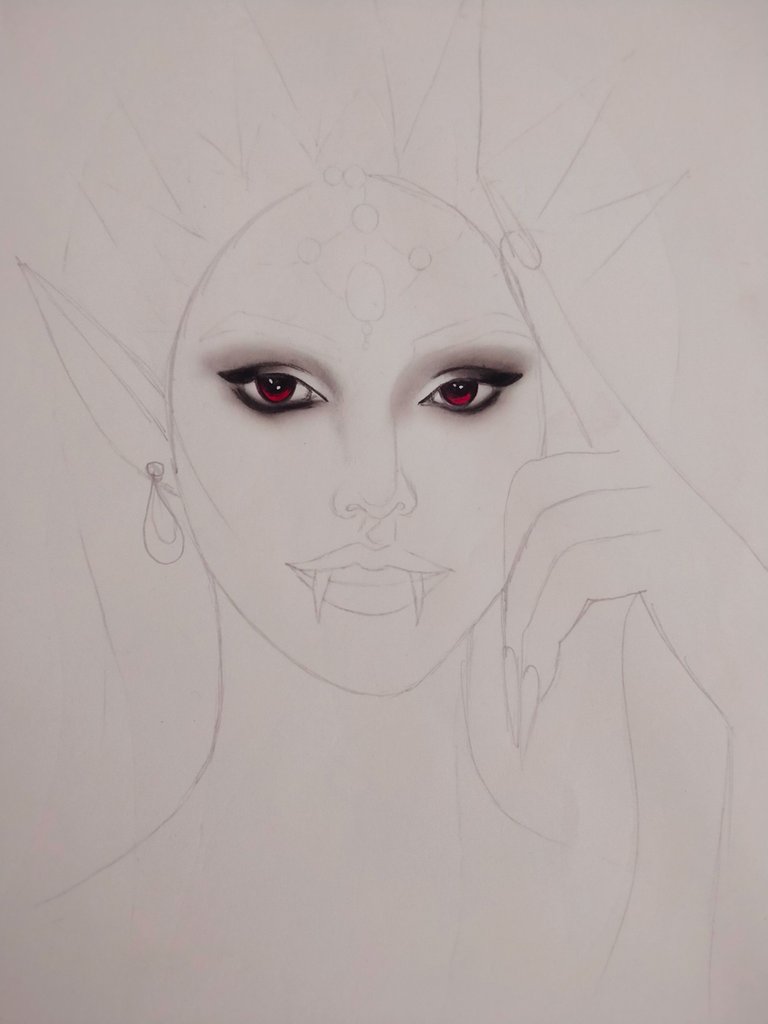 I also draw the eyes at the same time, because it was one of the tricky parts to draw. I used charcoal and a marker to draw the eyebrows. Then I drew the eyes with watercolour. I tried my best to make them look real. Hope I was able to accomplish it. I gave it a touch of red colour to make it look like real vampire eyes with the colour of blood.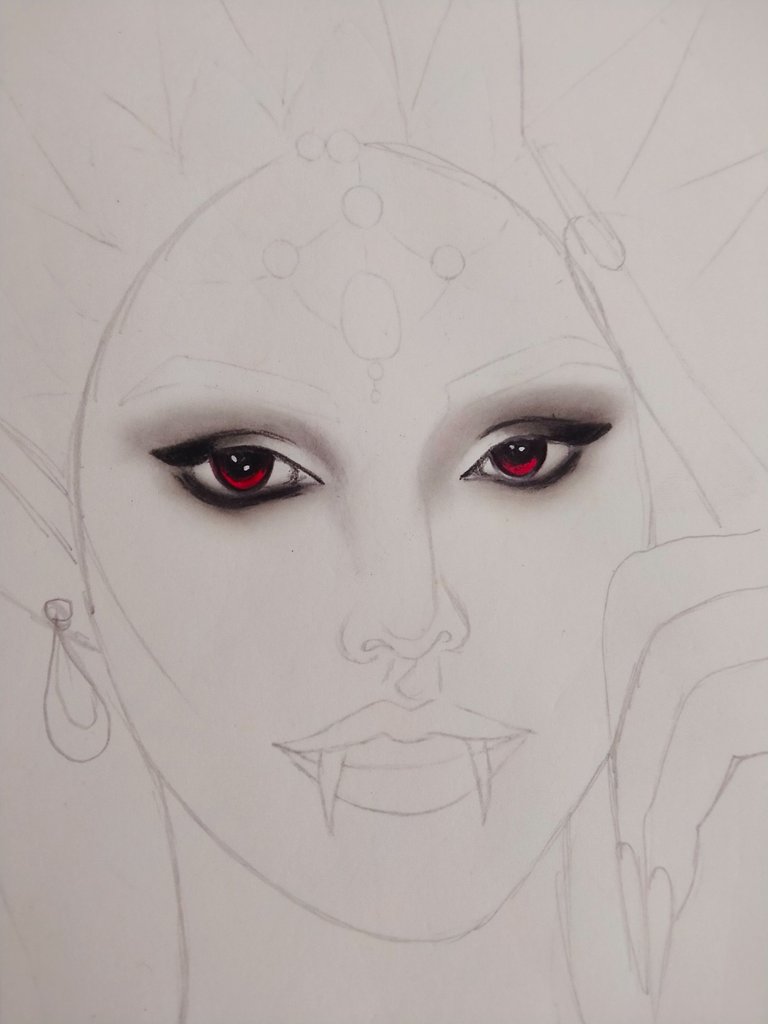 Then I used an HB pencil and used it to draw the skin of her face. And to make the texture smooth I used tissue paper and rubbed the skin smoothly.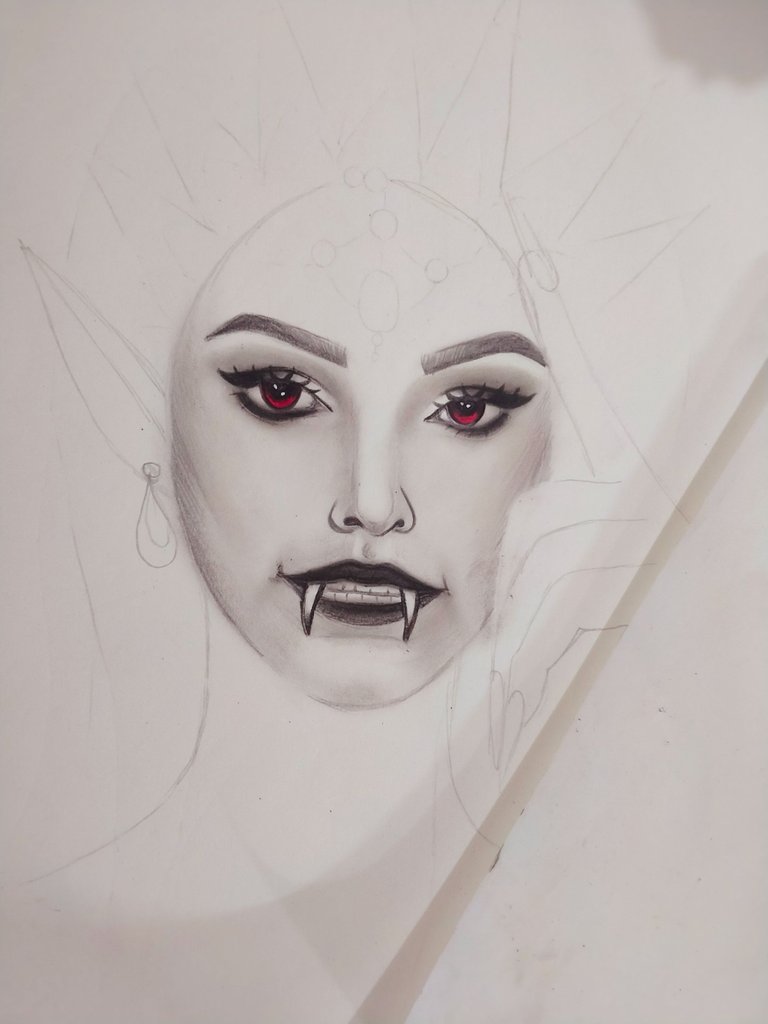 After finishing up the face I started working on the jewels on her using watercolour.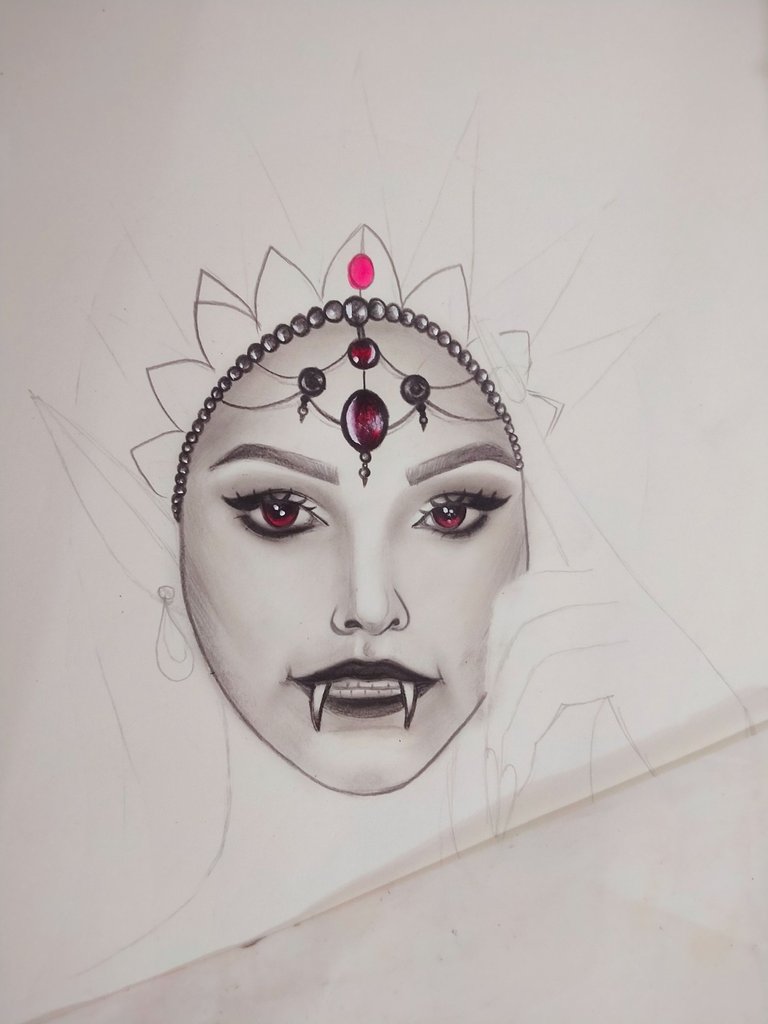 Then I drew the crown on her head using charcoal and pencils. To draw the shades I used pencils and to draw the dark parts I used charcoal. I also used watercolour in some parts to draw the smooth texture.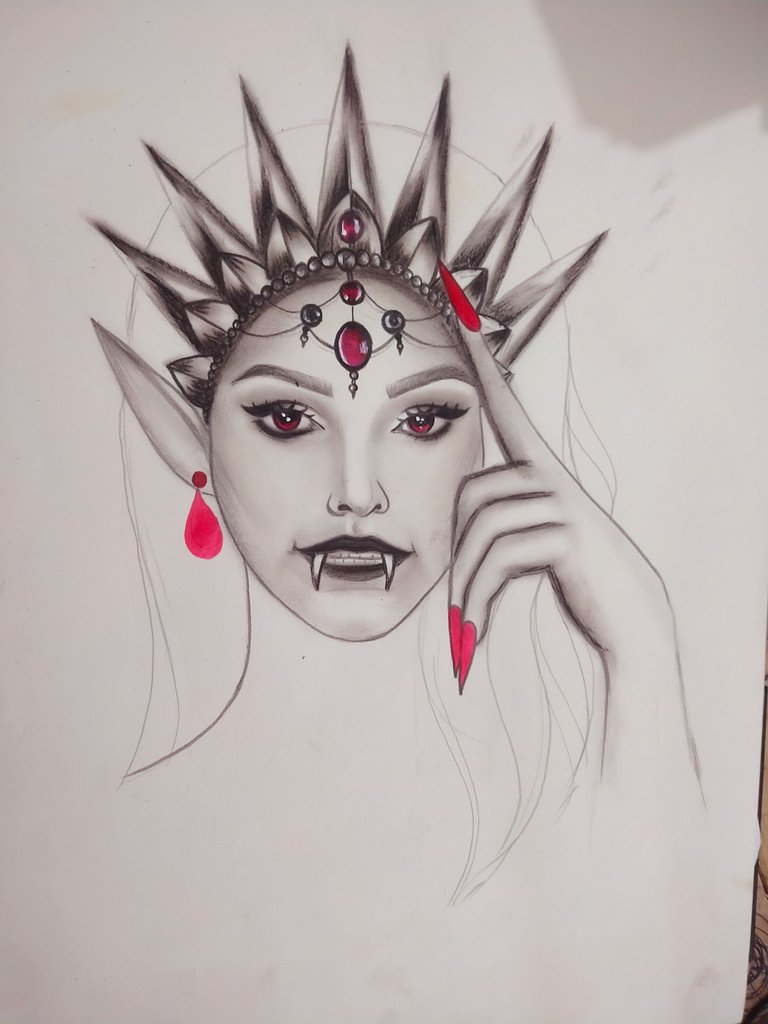 In this part, I drew her hair. And to do it I used charcoal and watercolours. I first decided to draw it with pencils and coloured pencils. Then a new idea came to my head and I tried it. I hope this looks good on her.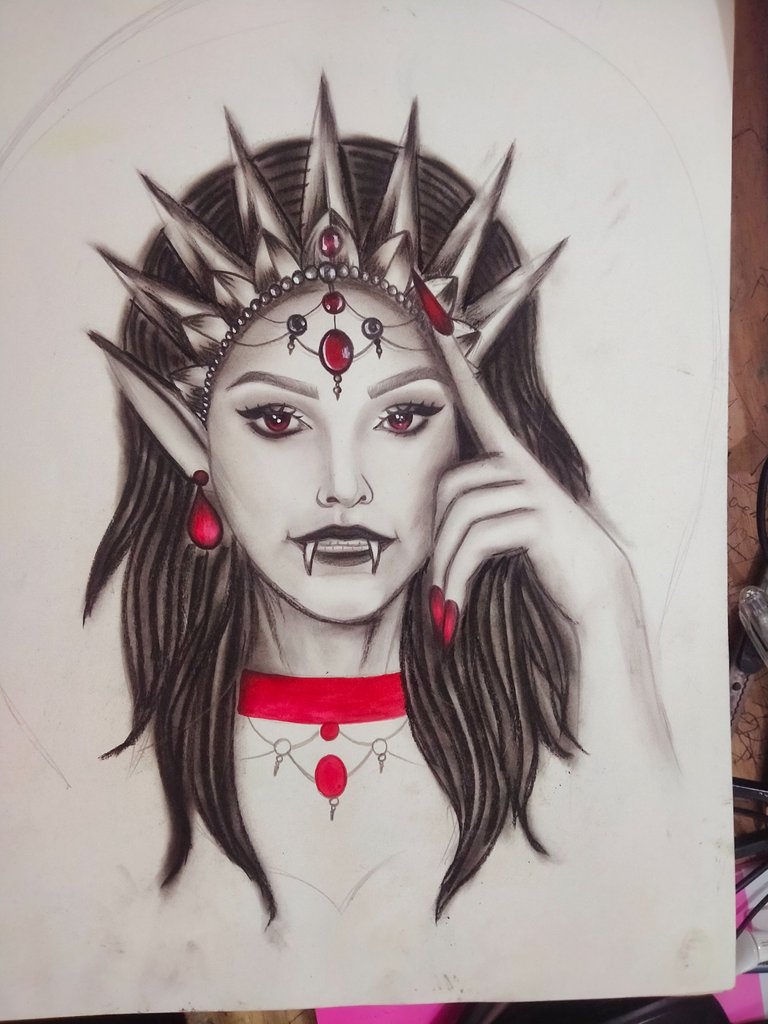 Then I started drawing her body and dress. As usual, I first used watercolour and then a pencil to draw it.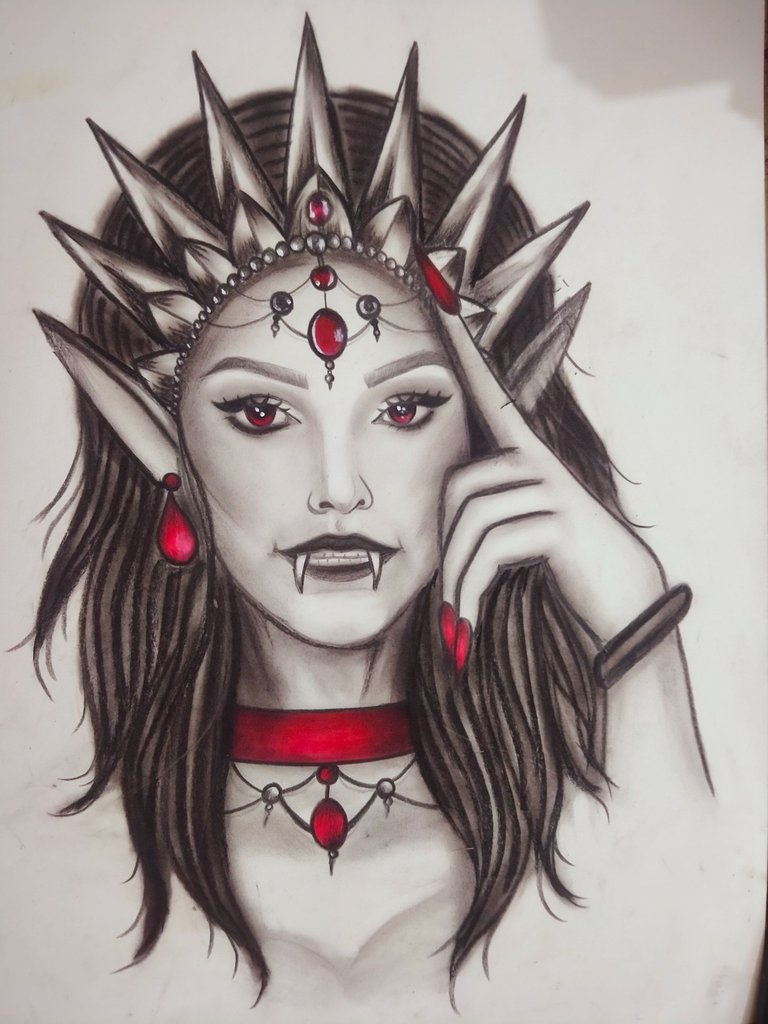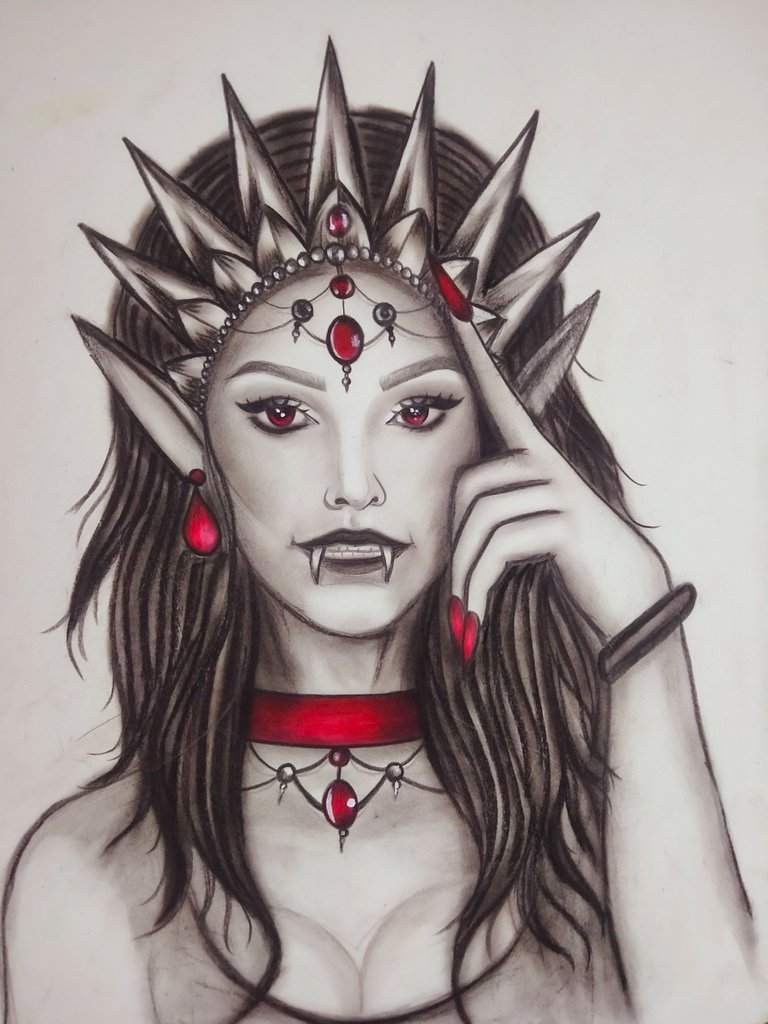 The Final Image: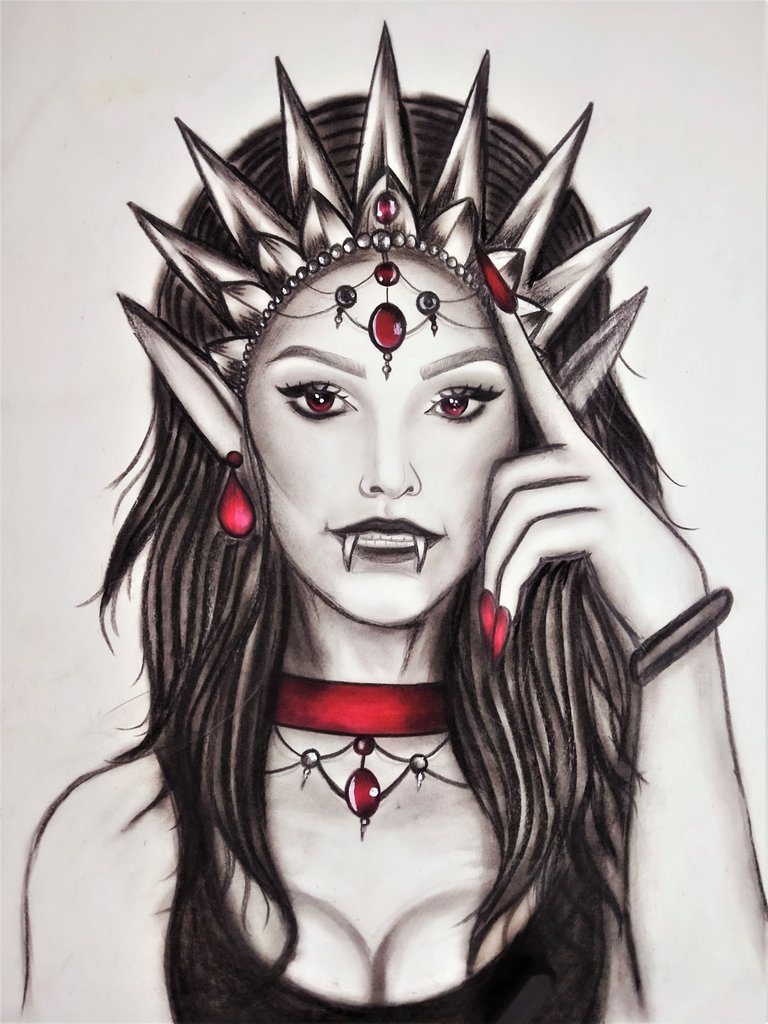 I really hope that you liked my drawing and enjoyed reading my post. And as always I'm open to any suggestion or criticism. I always try to learn from them. And thanks to the @splinterlands team for arranging such a contest for the artists to show their skills.
Thank You.
---
---