Splinterlands Fan-Art: River Nymph.
Hello My Friends.
How are you?
I hope you all are well and leading a healthy life by the grace of the Almighty. Today I bring you another one of my drawings of the splinterlands monsters. This is the drawing of a Rare Water monster named River Nymph. This is a fan-art version of the original card that I drew using watercolour and coloured pencils.
I'm sharing this drawing to submit my participation in the weekly art contest of Splinterlands arranged by them. And here is the link to this week's contest. You may bring your participation too if you want to.
https://peakd.com/hive-13323/@splinterlands/splinterlands-art-contest-week-215
This isn't the original look of the card that I'm about to share. I re-drew it according to my own imagination and tried to give the card a new look. I'm hoping that you're going to like it. I used watercolour and coloured pencils combinedly to complete this drawing.
My Drawing Tools:
To draw this fan art, I used a 2B pencil, a 4B pencil, charcoal, an HB pencil, my drawing notebook, watercolour, coloured pencils and extra tools like a brush, rubber, an eraser etc.
First of all, I used a 2B pencil to draw the basic structure for my drawing. I also used watercolour to draw her face skin and coloured pencils to draw her golden shiny eyes and lips.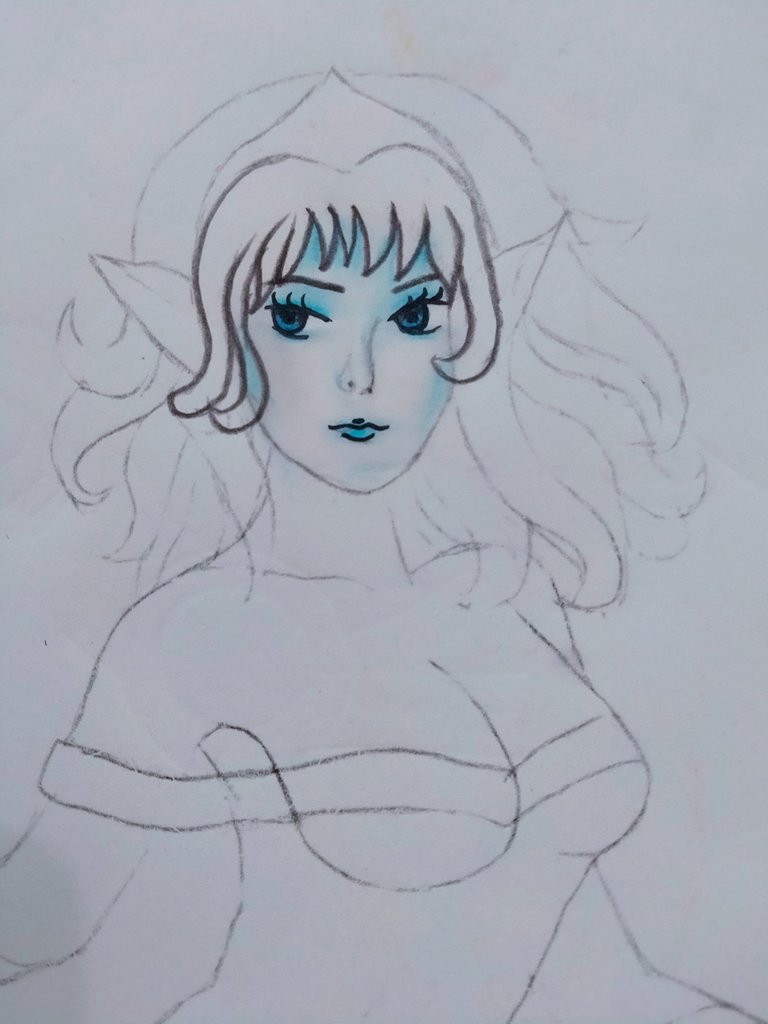 Then I used my coloured pencils and watercolour tools to draw her hair and the crown on her head. I also used watercolour to draw her ears.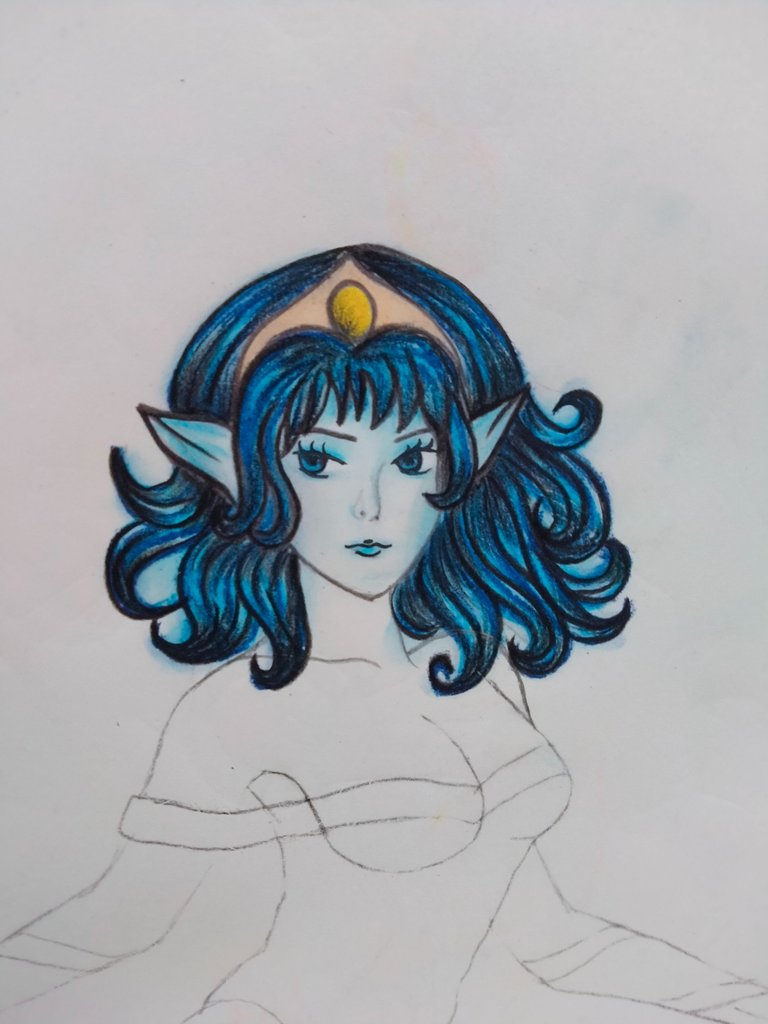 Drawing her body was a tricky part to do. First I used watercolour to draw a light smooth texture and then I let it sit for a while so that the colour can dry out. Then I used watercolour with a dark colour to draw the shades. To make the shady parts better I used my 2B pencil and sketched those parts.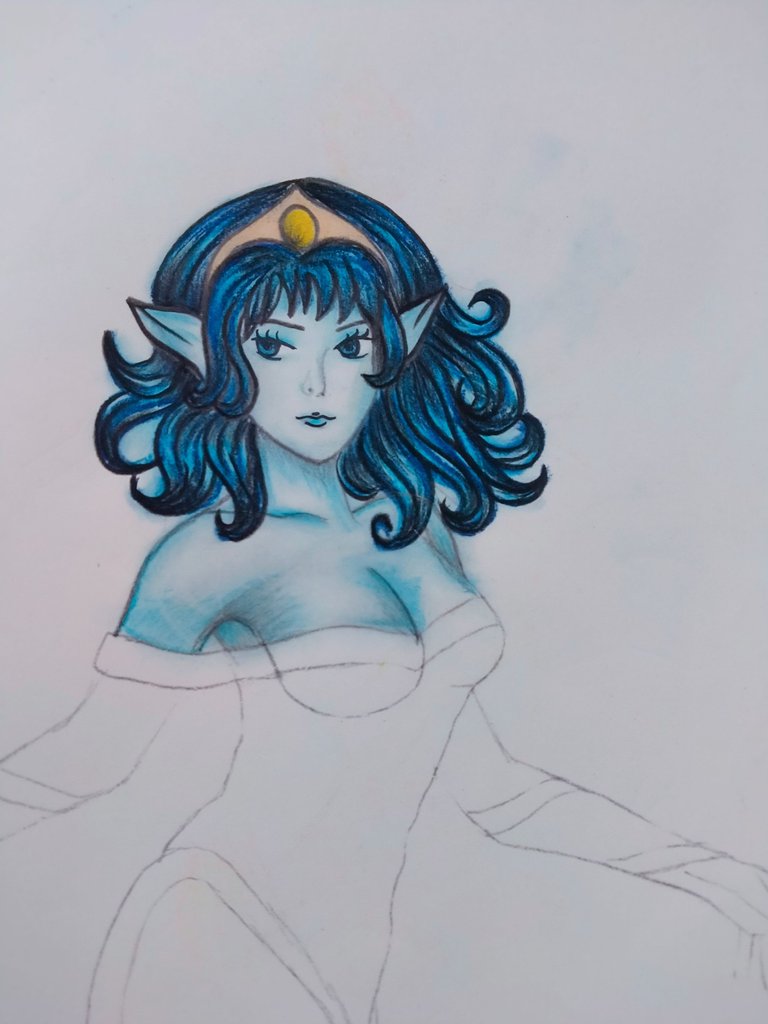 Now it's time to draw her whole body. For this I only used watercolour and to draw the shades I just used a dark version of the colour.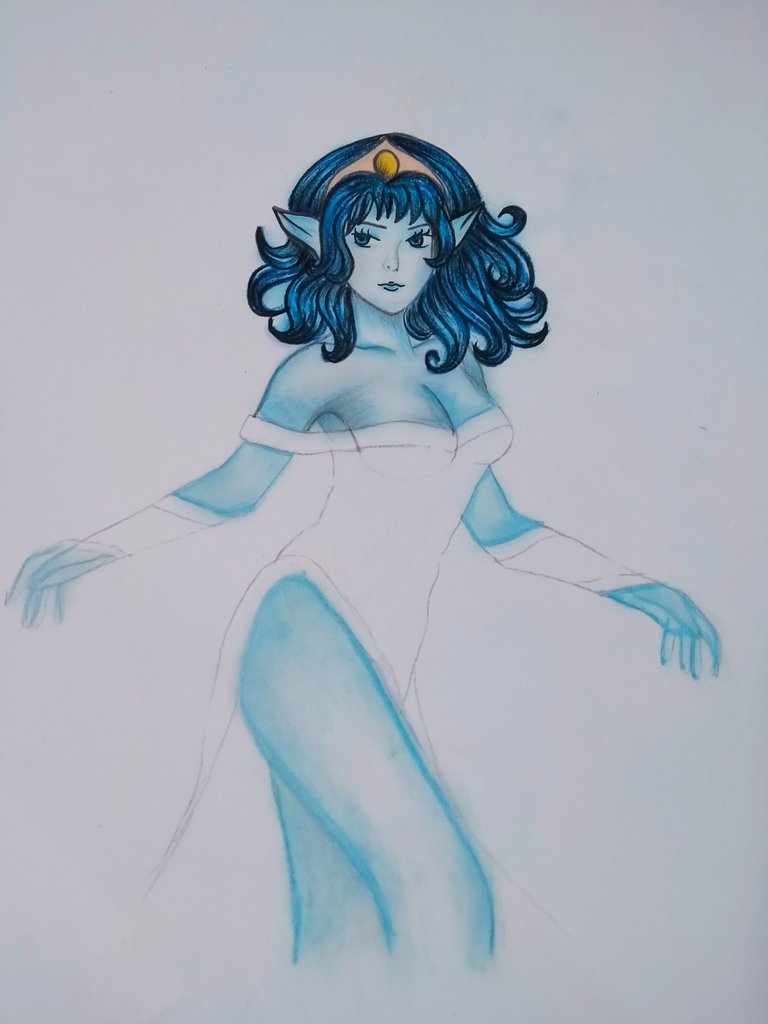 In this part I drew her dress. I drew it in two parts. First of all, I drew her dress's main clothing part with a light part and I also added a clothing part in the lower part of her leg too. Then in the 2nd part, I drew a borderline on her dress to finalize the drawing. And that part is my final image.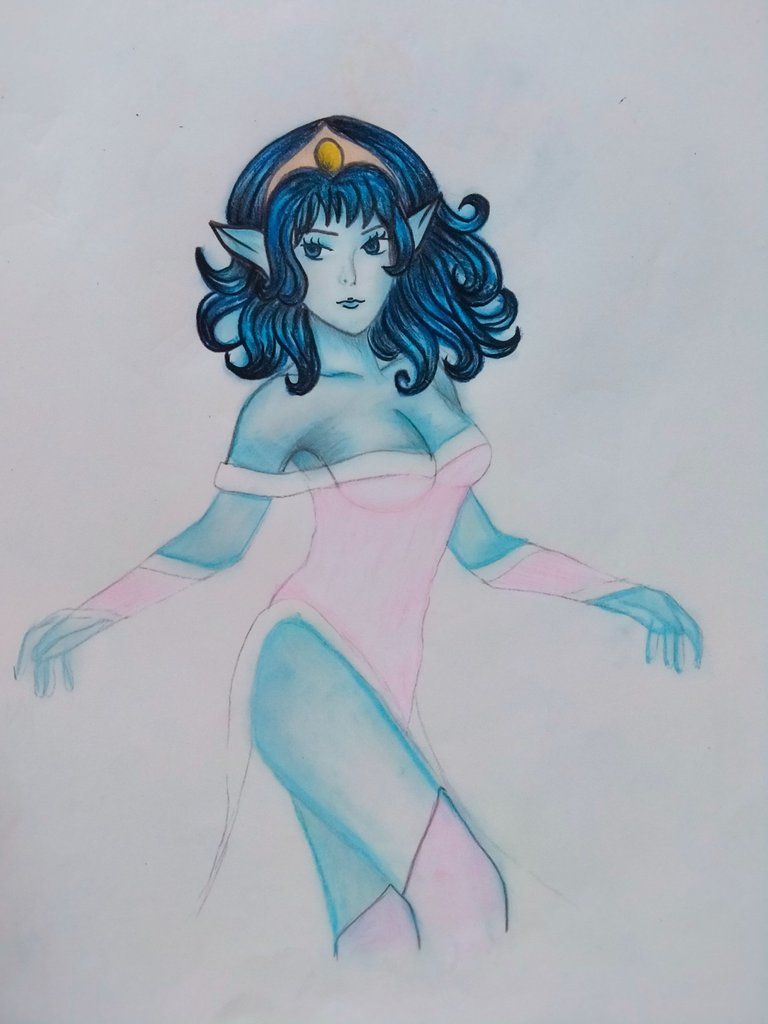 My Final Drawing: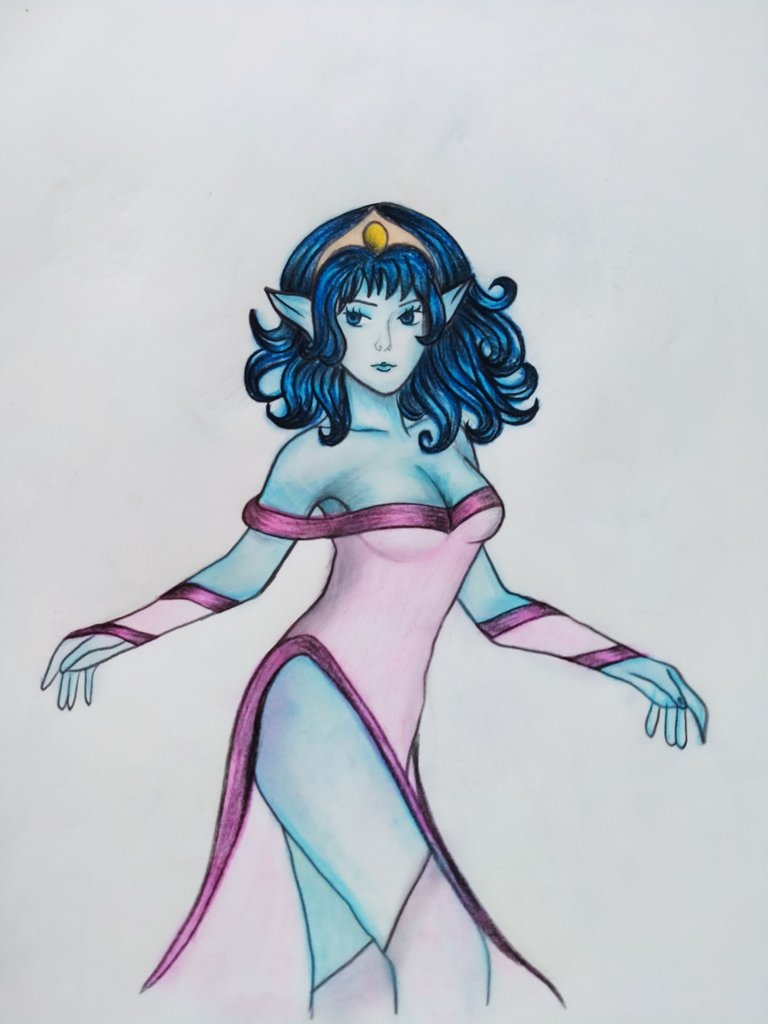 I really hope that you liked my drawing and enjoyed reading my post. And as always I'm open to any suggestion or criticism. I always try to learn from them. And thanks to the @splinterlands team for arranging such a contest for the artists to show their skills.
Thank You
---
---