My 1st Airdrop Cards from Chaos Legion - 2 Gold Foils + Tips & Tricks for Renting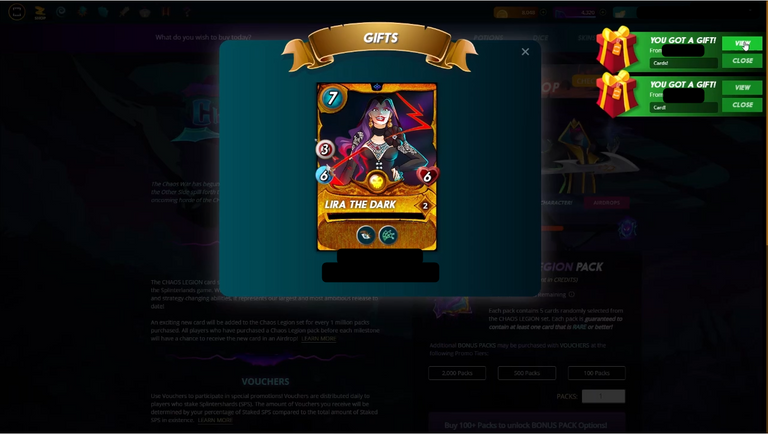 ---
So I got dropped on!.. The good kind, opposite of seagulls bombin' your car. During the first round of this "spreadsheet group-buy dumbo-drop", I hit 2 cards that also gave me 2 gold foils! Lira the Dark & Iza the Fanged: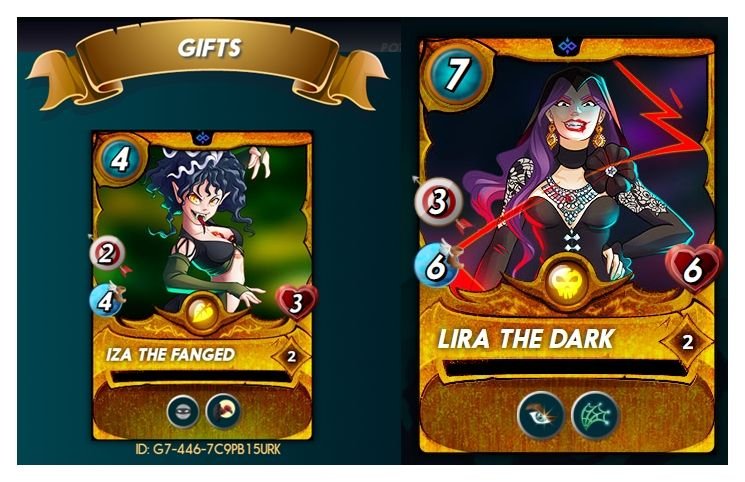 In addition to the gold foils, I also received a GRIP of each type of the corresponding regular versions of each of these cards. I received 12 Lira's and 14 Iza's respectivly, and obviously plus the 2 golds... so that makes a grand total of 28 airdrop cards!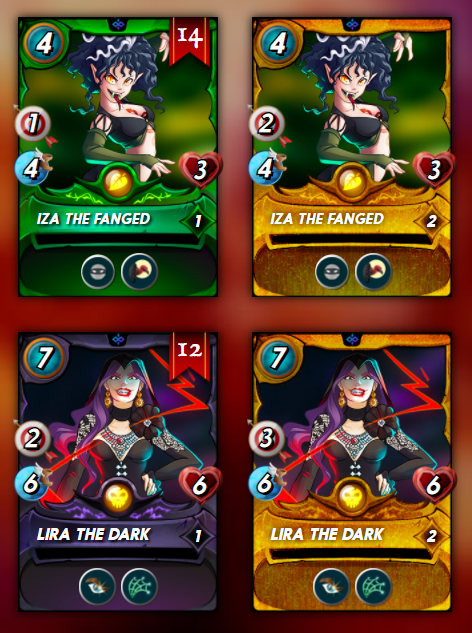 Tips & Tricks
---
To Rent or Not to Rent? - To Fuse or Not to Fuse?
Now I must make the difficult decision on whether I should fuse/level-up all these cards, or rent a bunch of them as level 1's, as I do with my Pelacor Mercenaries. I often find it easier to rent, and often times obtain more DEC profitability when renting many lower level versions of the same cards for cheaper, than putting all my eggs in one basket with a fully leveled up rental card. Other factors at play of course, so do your dilligence on each situation/card-type before deciding to fuse... "you cannot un-ring a bell".

Click below to begin your Play2Earn Journey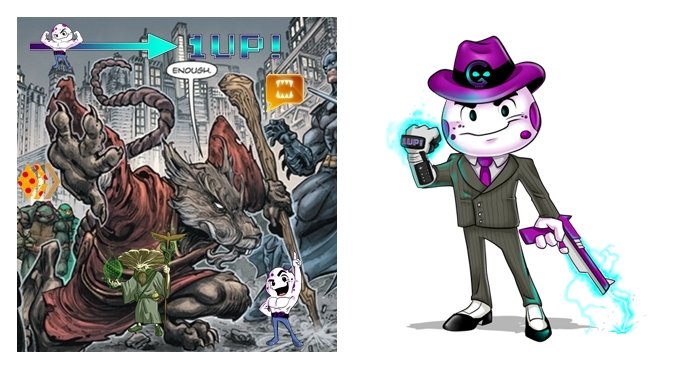 ---
▶️ 3Speak
---
---