BATTLE MAGE SECRETS: AIMLESS
Hi Guys! It's me again masterzarlyn28 in the hive! For today's blog let's talk about Battle Mage Secrets Challenge! This time the theme is Aimless We'll be talking about the opponents and my team line up and lastly the strategy on how I win this battle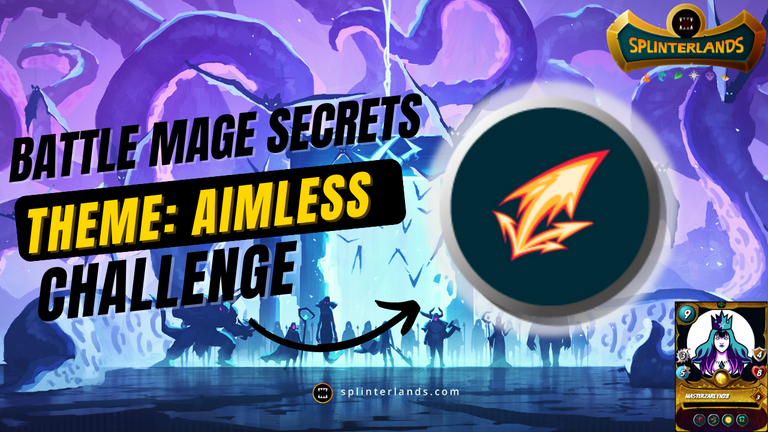 ---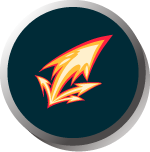 All monsters have the Scattershot ability.
Scattershot ability - monster's attacks random enemy target
All monsters will have the scattershot ability here under the ruleset, which allows them to attack any enemy without consideration to taunt or disguise. Under this ruleset, swiftness and blast make good pairings because swiftness boosts speed and may allow an attacker to attack first, while blast and scatter are good pairings because if a monster is hit in the middle, two adjacent monsters will be damaged rather than just one.

THE BATTLE
THE RULE SET
MANA CAP: 99
ELEMENTS: ALL ELEMENTS EXCEPT EARTH AND LIFE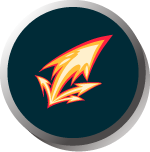 AIMLESS
All monsters have the Scattershot ability.
"Ranged and Magic attacks hit a random enemy target."
Scattershot can target Camouflaged monsters and is not influenced by Taunt
---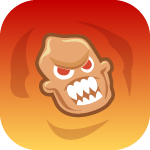 WHAAT DOESN'T KILL YOU
All monsters gain the Enrage ability which multiplies their speed and melee attack by 1.5x rounded up.
The attack multiplier only affects melee units and no other attack stats.
---
⚔️ MY TEAM ⚔️
In order to benefit from the enrage ruleset, which grants a 1.5x multiplier to melee monsters when attacked by an opposing monster, I choose to utilize three of them. Also, I combined it with two magic monsters to take advantage of Delwyn's bonuses as it increases magic damage by one point and shares a scattershot ability with the range monster Runic Skyclaw. I used 7 mana and up monsters because the mana cap is 99 and I could exploit their high damage and speed! I employed a self-healing tank and a reach ability monster with double strike that will deal a total of 6 damage if it hits in order to counter the majority of my team's flying abilities, which have a high probability of encroaching melee and range attacks. I employed a self-healing tank and a reach ability monster with double strike that will deal a total of 6 damage if it hits the target successfully. The majority of my squad has a flying ability to have a high chance of invading melee and range attacks. At the back line, skulk, blast, and snipe like a monster.

⚔️ OPPONENT'S TEAM ⚔️
The opposing team only employed summoners and monster cards at level 1. He uses Lir summoner from water element which gives 2 armour, return fire ability and blind ability. These ability will make my friendly team increased chance of missing their target (All melee and ranged). The enemy team is composed of two melee, magic and ranged attack with void ability and this will counter my Void Dragon and Gold Dragon but thanks to Delwyn as it gives +1 magic damage.

---
⚔️ CARD POSITION ⚔️
FIRST POSITION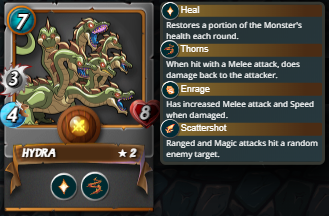 With a heal and thorn ability, Hydra serves as the tank. A helpful card for enemies who deal melee damage because they will deal thorn in return. a card that can sustain itself and heal every round. At 8 health power, it moves at a speed of 4 and deals strong melee damage.
---
SECOND POSITION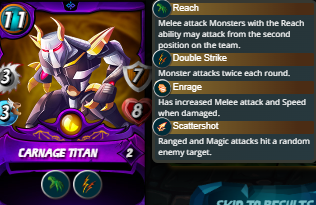 Carnage Titan, a reach ability melee monster that can attack in the second position, is one of my favorite cards. It has 3 melee damage, 3 speed, 8 health power, and 7 shield power. It also has a double strike ability, which allows it to attack twice per round and deal a total of 6 damage if successful.
---
THIRD POSITION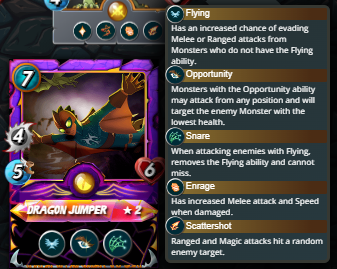 Dragon jumper is a melee monster that deals a lot of damage and moves swiftly, yet it only has 6 health power. At level 2, it has three abilities: flying, opportunity, and snare. This ability can avoid melee or range attacks (if the monster does not have flying ability), target the creature with the lowest health, and eliminate the opponent monster's flying ability.
---
FOURTH POSITION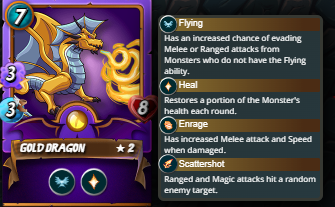 The self-healing dragon monster with magic damage and tremendous health power comes next. It has the ability to boost the evasion of melee and range attacks from monsters that do not have the capacity to fly. It can also replenish a chunk of his health every round.

---

FIFTH POSITION

A magic blast monster with 10 health and 4 armour that is an excellent pair in the aimless ruleset since it damages 2 to 3 monsters if hit in the central position with two nearby monsters.

---

LAST POSITION

Last but not least is none other than the 9 mana dragon monster with a huge speed of 6 and ranged damage of 4 plus 6 health power and 3 armour. It has also a flying and snipe ability.

⚔️ BATTLE HIGHLIGHTS⚔️

Dragon Jumper and Hydra began to heat up at the start of the game, allowing them to increase melee and speed damage. The friendly monster's speed is quite good, since they were able to avoid the enemy monster's strike. The only issue here is that I received a return fire because I utilized a range monster and the opposing monster summoned Lir. While the battle raged on, Chaos Dragon continued to attack from the center of the battlefield (due to RNG), and hea was able to damage three monsters at once. Despite Hydra's death, Carnage Titan and the squad were able to survive all of the opponent's damage. Carnage titan end the battle by massively hitting the last enemy monster.

Result

Currently, I'm in the Silver with 1948 Rating and still not advance in the Gold League as I olny rented max silver card, just got 10,010 RP and earned 0.32 SPS at wild league.

Battle Link https://splinterlands.com/?p=battle&id=sl_891d9111e3faa6d890bf1605812e6696

Did your strategy work?

Indeed, my strategy worked because I played the proper cards during the battle. In this conflict, speed is essential. Most of my friendly monsters are fast and have the capacity to fly, allowing them to avoid enemy monster attacks. I also think about using monsters with heal abilities to help them sustain themselves and survive the battle. Chaos Dragon, the blast monster, plays an important role here since it has the blast ability, which can damage 2 to 3 monsters if it targets in the middle position. Aimless ruleset helps him in attaching middle position. Melee monsters were also a good choice because they anger when hit, increasing melee and speed damage by 1.5x.

What will you try differently next time?

I will use more blast monster with high speed and damage as they were able to damage 2 to 3 monster at a time. By doing so, I can easily win the battle since more blast monster, more damage in the opponent.

That's all for now. Thank you for reading :)
---
---