Splinterlands Art Contest Week 186! / FURIOUS CHICKEN
Hi Guys! It's me againn masterzarlyn28 in the hive! Hellooooo wazzupppp Hive community! So for today's blog, I will be sharing with you my Splinterlands Fan Art for this week's contest! Last time I share with you my Unicorn Fan Art, and for today I will be sharing with again another ANIMAL! This time it would be the Neutreal card, the Furious Chicken that is on fireeeeee!
Let's talk first its Lore
Furious Chicken:
The chickens of the Splinterlands have had enough. For too long they have been kept in cages and pens. For too many generations their eggs have been made into omelets, their breasts and thighs into nuggets, and their most pristine feathers into rather tacky jewelry. Under the brave leadership of a great hero known only as The Alpha Chicken, all chicken-kind is finally rising up against their oppressors. This uprising, all across the Splinterlands, is known as the Cluckening.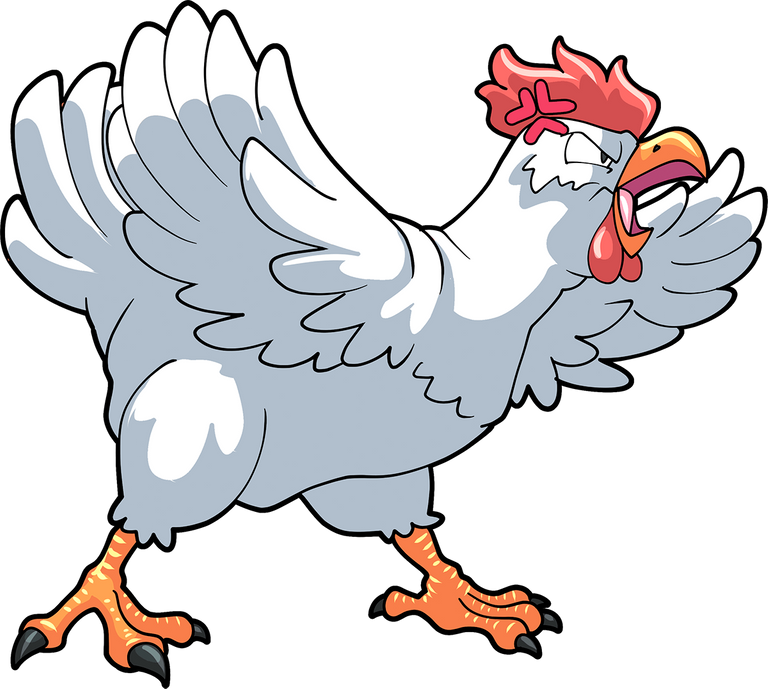 Come and join me as I explain my step by step process:
PROCESS
STEP 1: SKETCH
I made first a skeletal sketch of Furious Chicken and this time I made a position that's like he want to fight someone and his very angry! I made a human post of it and show off his muscle. I used pencil # 1 (ibis paint) here and a red color.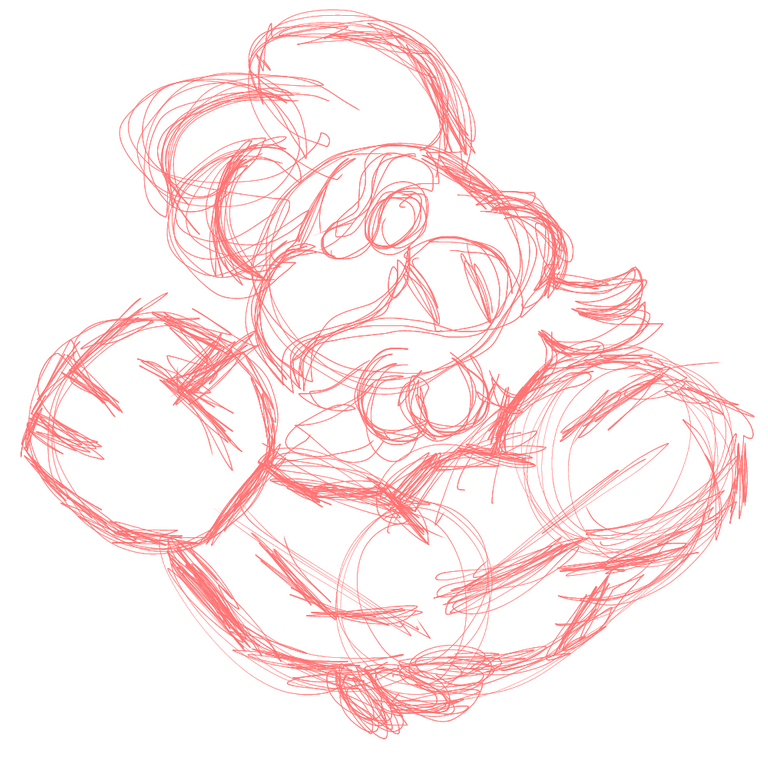 STEP 2: OUTLINE
I now used pencil# 3 black color for the outline. Add some nerves and his body with a lot of muscle and abs haha. Look at that post! He's like a model showing off his muscle. I make sure that all of the lines are close for easy coloring.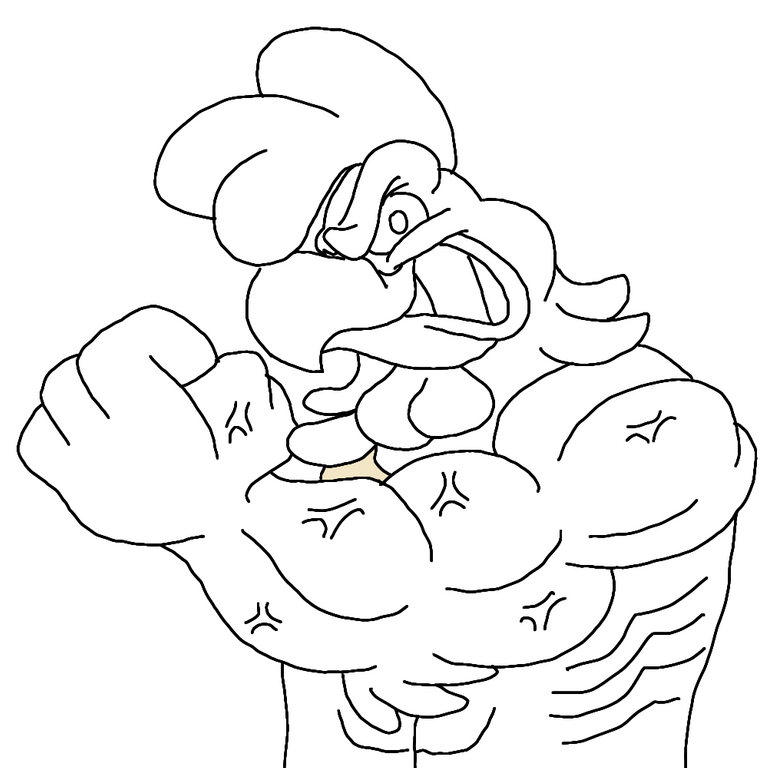 STEP 3: BASE COLOR
I select first the magic wand (ibis paint) then select the parts that I want to color, so I select its arm then use the bucket button and select color brown color then fill it up. So for the body I chose a light brown color, then read for its comb and wattle and a yeloo orange for its beak.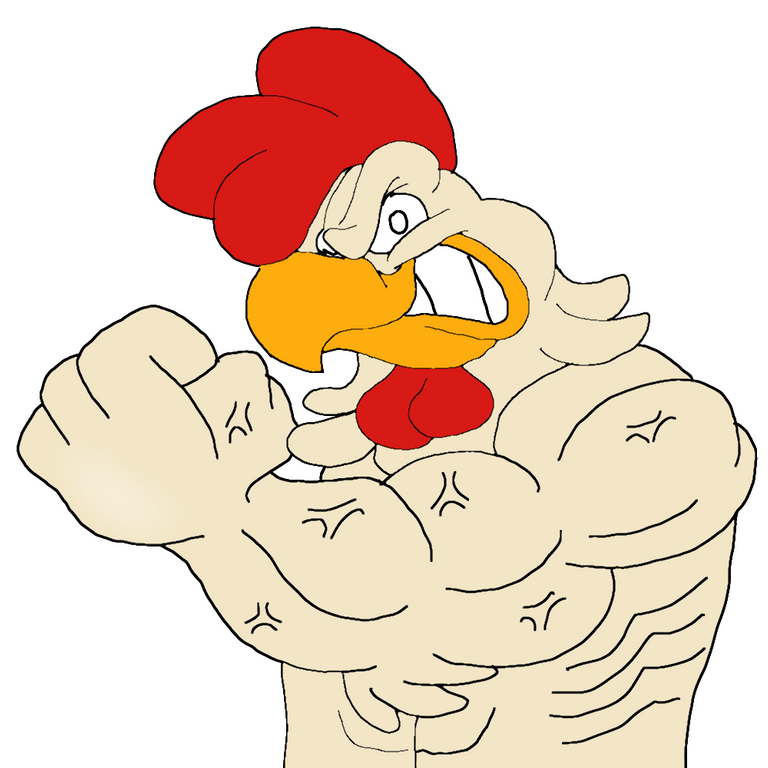 STEP 4: DARK SHADING
For the ndark shade I used the Airbrush Normal and used color picker to get the darker shade of brown. I brush up its fist and arm at the bottom part. I also shade its head beak and wattle also its muscle. Put some darker shade of red at the comb.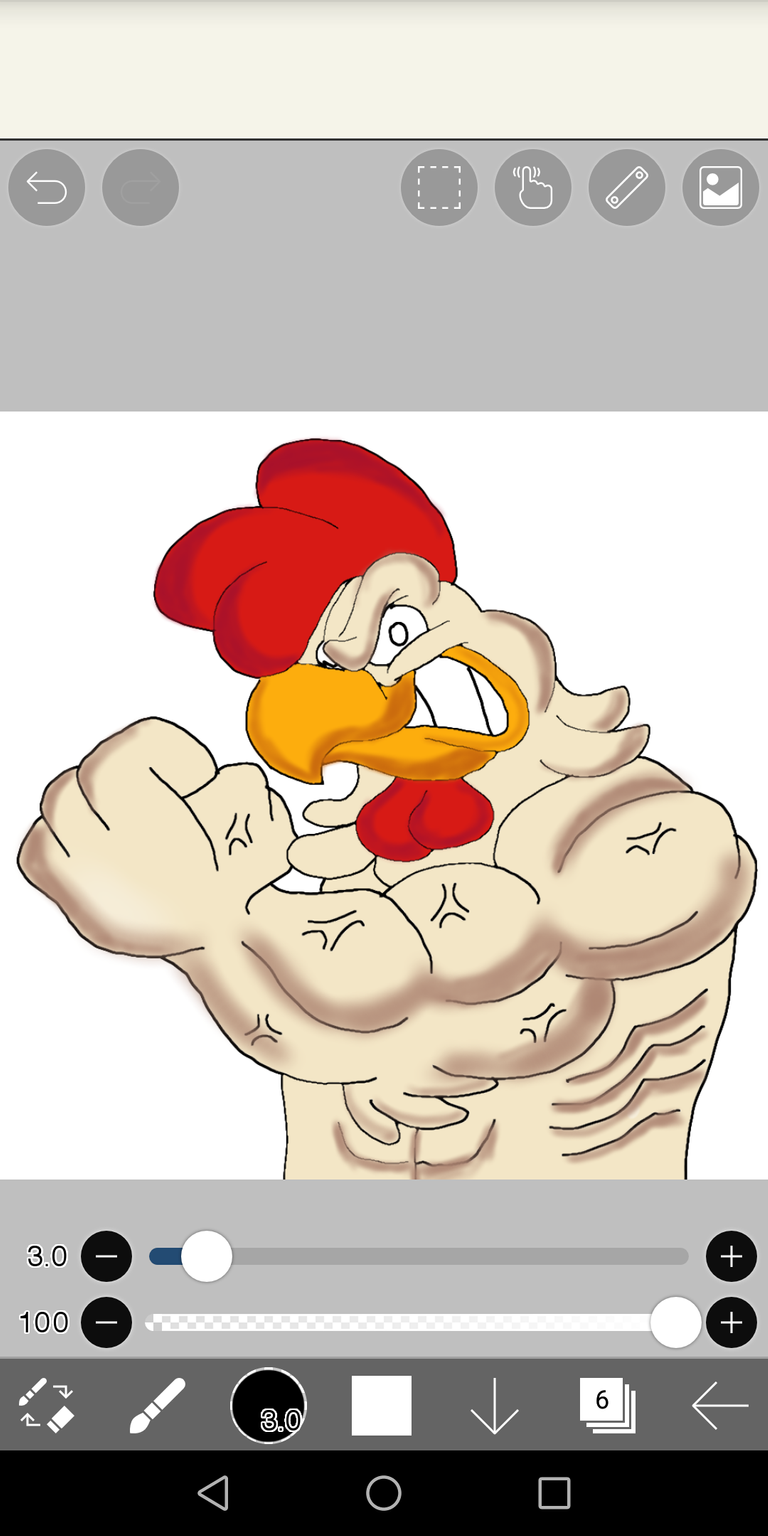 STEP 5: LIGHT SHADE
Add some light shade beside the dark one to emphasize muscle color.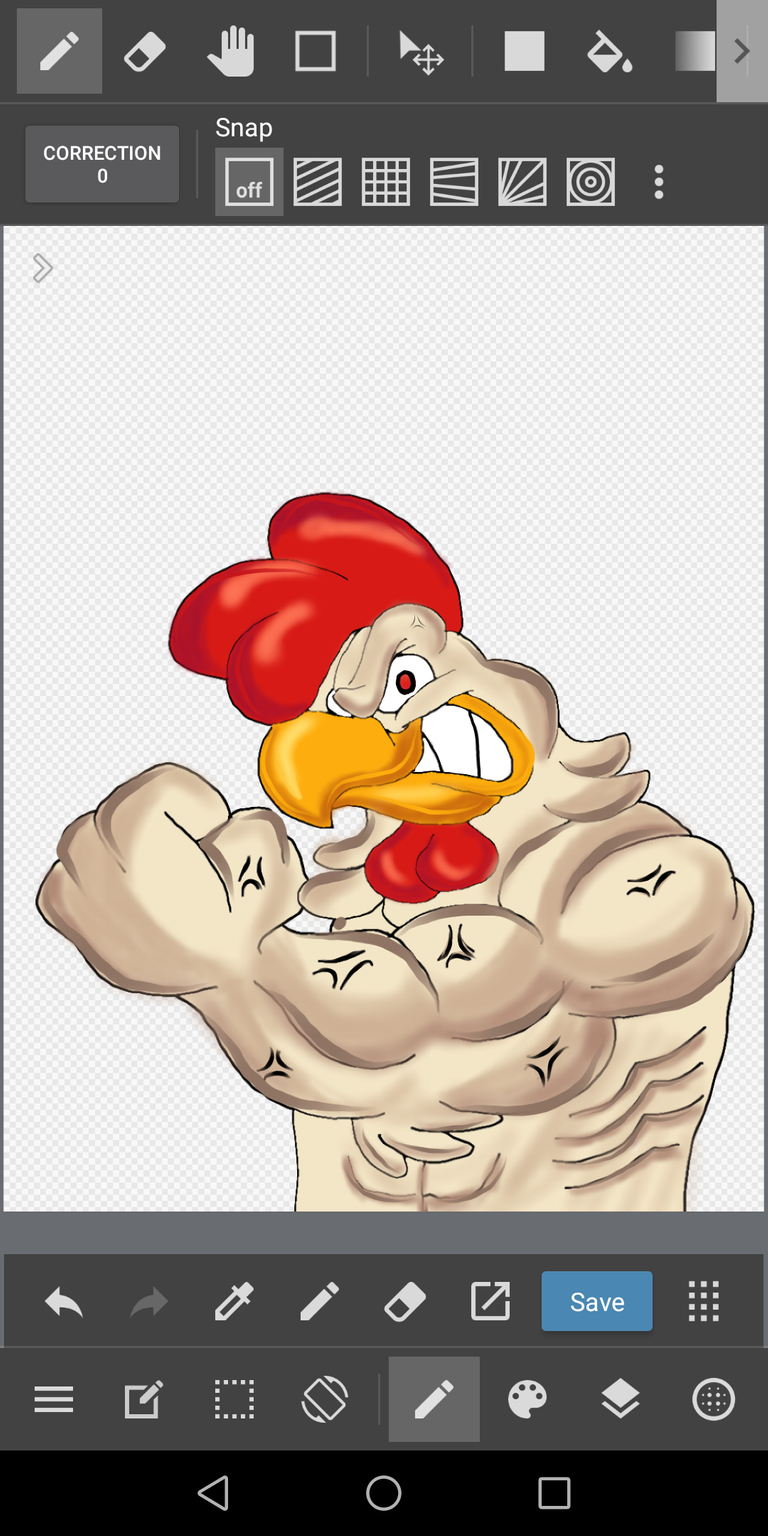 STEP 6: HIGHLIGHTS
Added some highlights using medibang app . I pick the pen sharp added the setting and mark the Fade in/ fade out. I also added some border of the body this time i used pen with black color.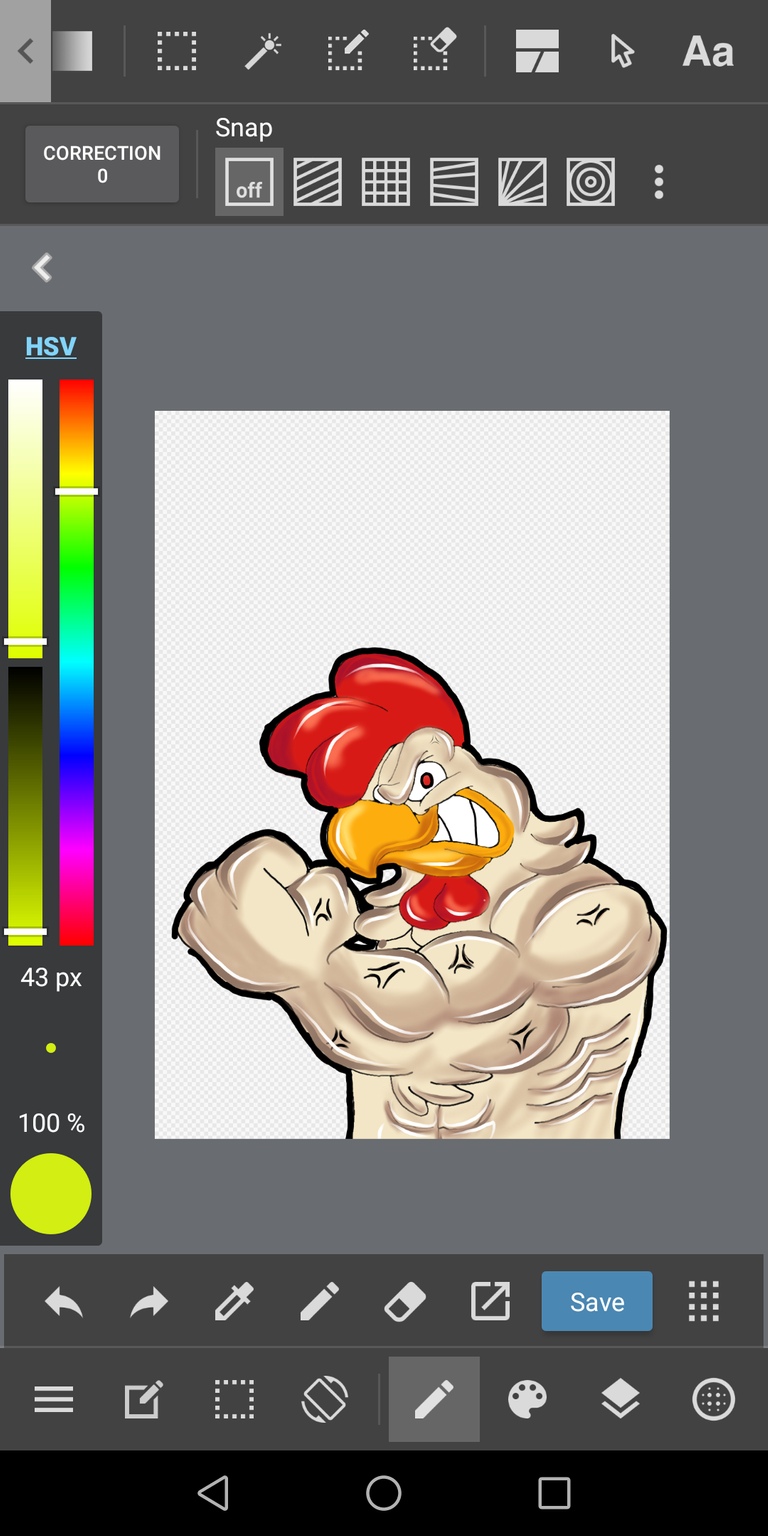 STEP 7: BACKGROUND
For the background, I decided to make a fire behind the chicken, like its on fire! So I pick pen with 132 size then first color would be red followed by orange then at the top it would be yellow color.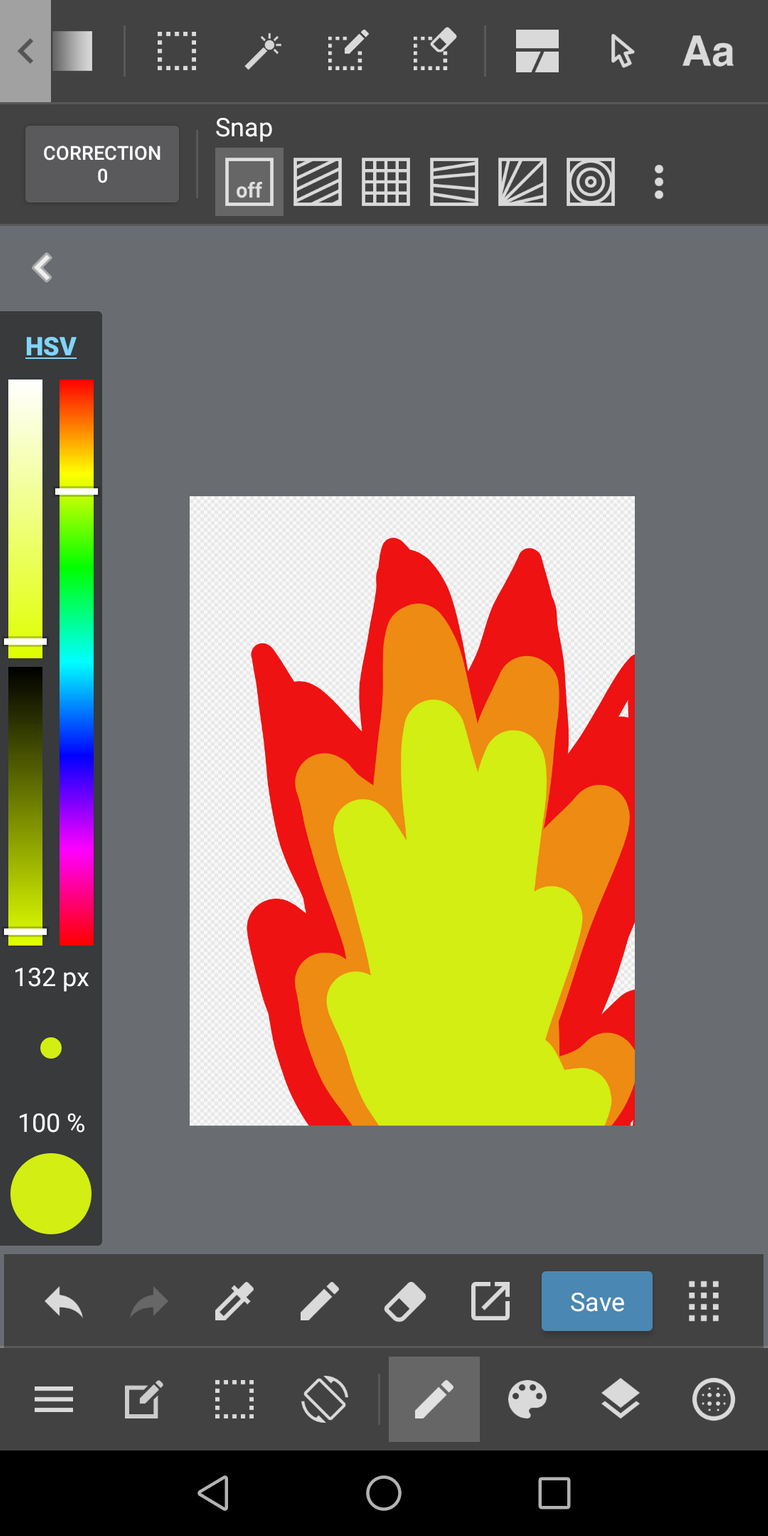 To make it more realistic, I used the smudge button and spread these 3 color and let it blend. This is the result: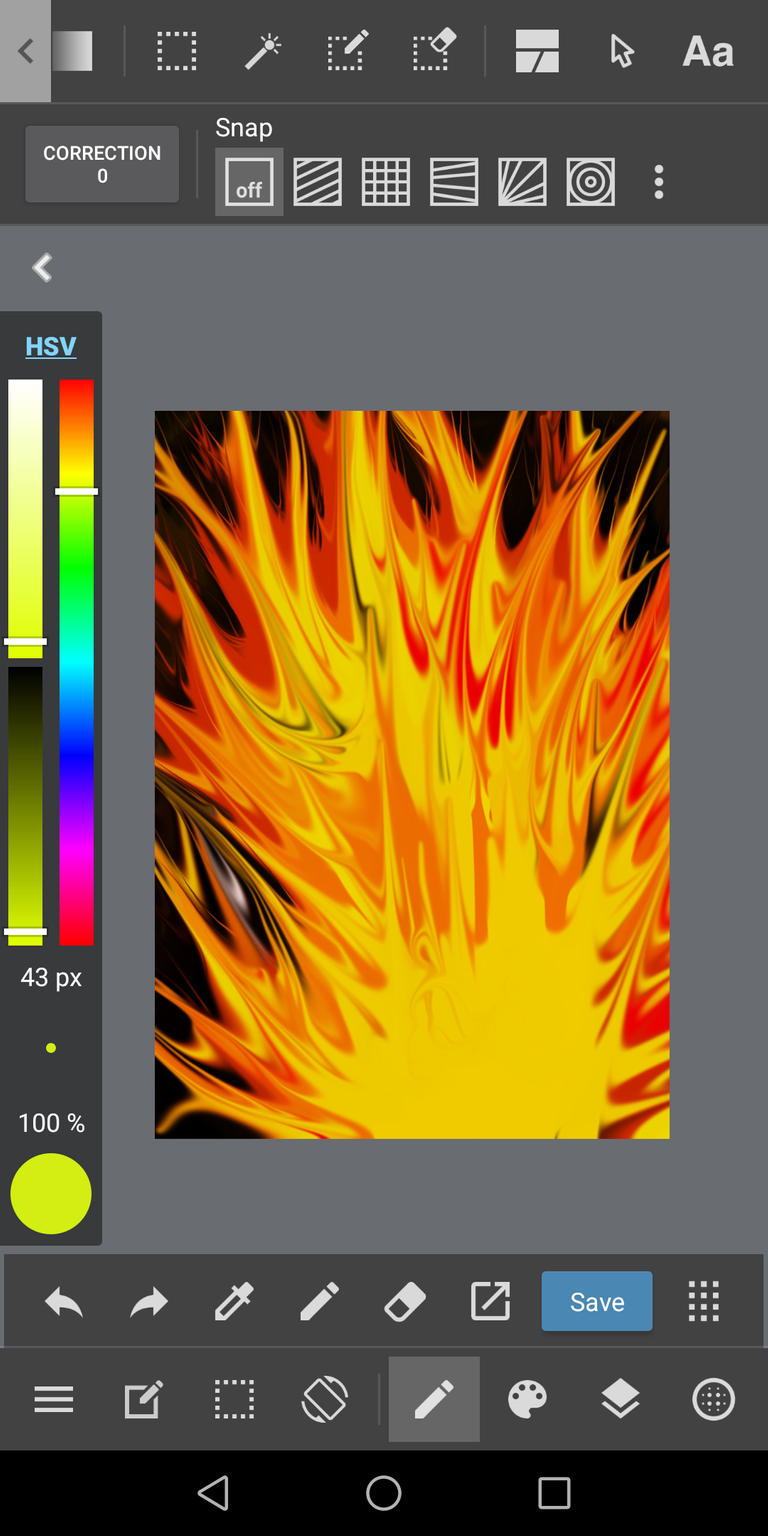 FINISHED PRODUCT :)
Look at that, a furious chicken that is on fire!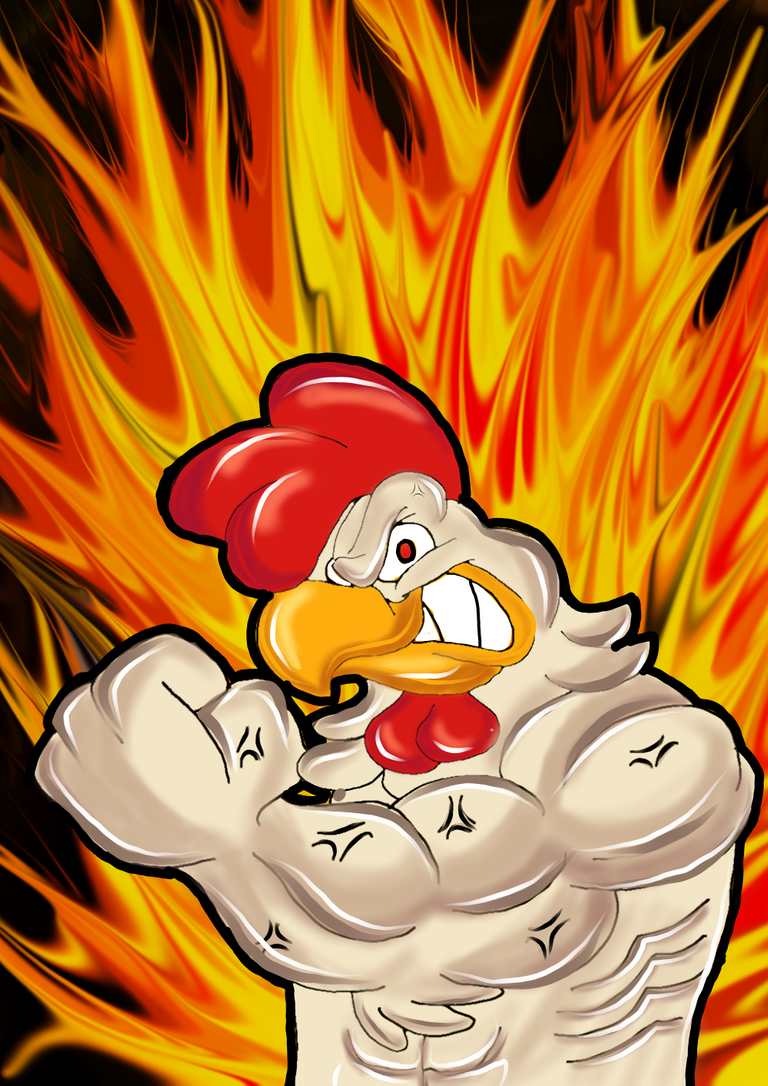 ---
Thank you for stopping by:) hope you enjoy it.
---
---