Share your Battle - Disintegrator!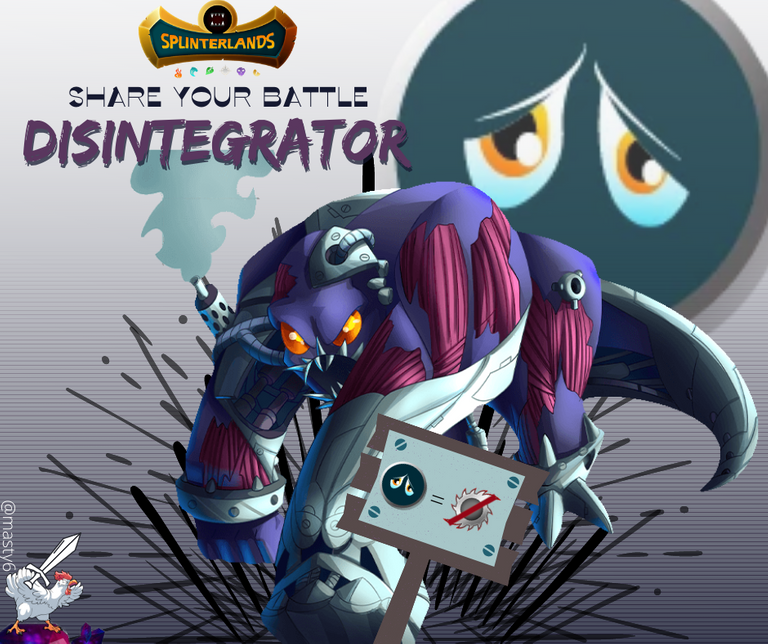 Thanks again This week for being on this page!
Thanks to the team from Splinterlands to get this event up every week!
And a special shoutout to all the Curators for viewing all the posts we are making!
Another tale from Silver II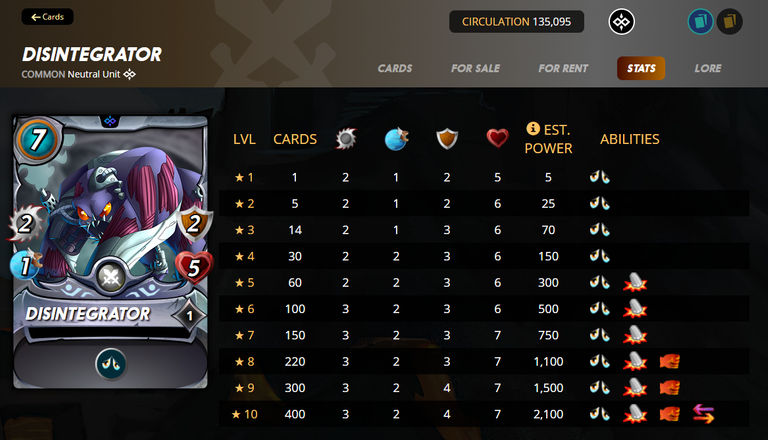 This week we got the oppertunity to talk about the card Disintegrator
This is a Neutral monster so it can be taken in battle with every splinter wich is always helpfull, and you've got some extra card that you just can always use. (except the game mode where u can't play with Neutral cards)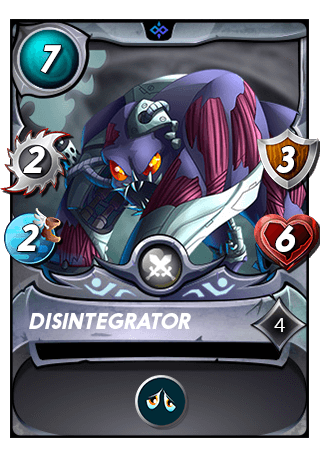 ---
6 Health
3 Armor
2 Speed
2 Melee damage
Ability: Demoralize
---
This card has the ability Demoralize wich means that it will reduce all the melee attack damage of all enemy monsters.
This ability is always nice to have when u go versus an full melee team, and knowing the enemy wont hit as hard as normal, And therfore u can just life a little longer!
So when I see that the enemy is using a lot of melee damage, or the ruleset is there that u can only take melee monsters, this card is in my team! I just need it on there!

The Battle
Ruleset

Spreading Fury

All monsters have the Enrage ability

Melee Mayhem

Melee attack monsters can attack from any position
Fire, Water, Earth , Death and Dragon

18 Mana
This battle will be a low mana fight, in wich cases u just have to get lucky to get the better outcome of cards on the field.
Because of the low mana, you normally can just pick a few of the good cards and with a little more mana you just had to make an awesome setup.
In low mana fights, I like to always try to fit a Shield monster in the game, because most poeple like to put alot of cards on the field, wich means monsters with 3-4 mana, and if they are melee/ranged, they tend to have 1 damage, wich will be complete ignored if you have a shield in the tank spot.
Also with this battle, the Demoralize and Shield combination only makes the Shield stronger to use!

The Setup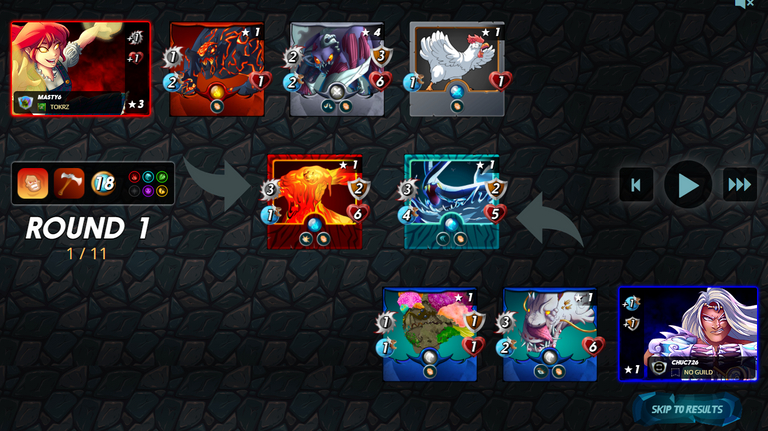 A battle between Fire & Water.
When we see the enemy's cards, I'am worried about his "Tank" Serpent of Eld The 4 base Speed with Dodge can make this card really hard to get a hit on, but we shall see what this battle will bring!
---
--VS--
So this Battle is between Tarsa and Kelya Frundul both Splinters are strong.
The armor and speed from Kelya Frendul is a really good pick, and makes most monsters who have low Health just a little stronger to ad a 1 armor, so wich is basicly a free hit from wich they don't die.
Tarsa on the other hand gives a nice damage and health boost,in it is always nice to have both and especially when u know u just gonna use alot of melee monsters.
---
My Tank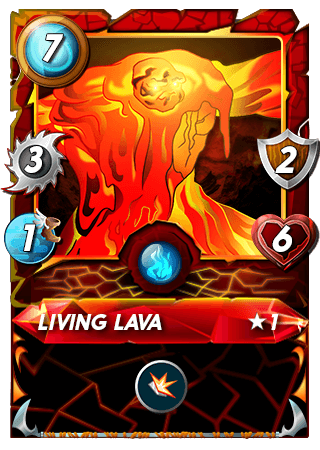 Living Lava is with the 6 health, 2 armor, 3 damage, 1 speed, and the Shield ability a really strong card, wich can turn around various battle's.
The shield ability will absorb most of the low level monsters damage wich is awesome to have on the front row!
And when he land an attack, it will hurt a bit.
---
Second Place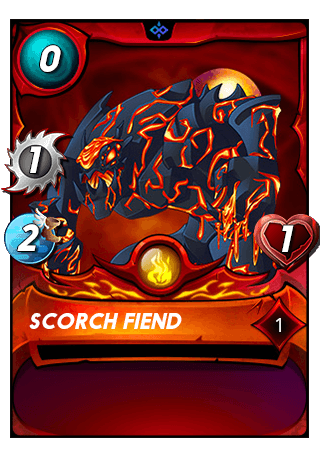 The 0 mana card from the Fire deck wich is always nice to place somewhere, normally I try to protect my low health or ranged monsters with it, by placing it in front, or if I ecspect some Sneak monsters to place it in the back of the line-up.
I like to call the 0 mana cards some Meatshield's just because they are there to put their body in front of other cards and protect them from harm.
---
The Demoralizer!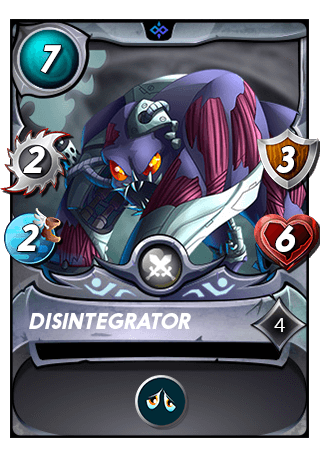 Well the card of the week doesn't need introductions, in this game he will attack from this position, and will take down some enemy damage, wich is my winning key here!
---
The Clucking Meatshield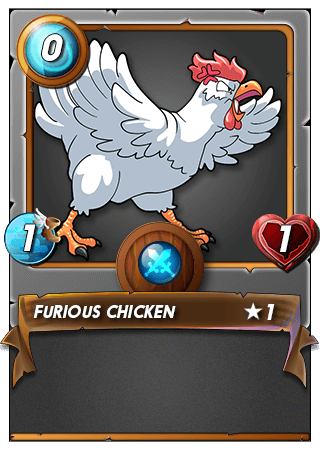 This card is here as the same reason with the Scorch Fiend just be a Shield to other monsters!

The Line-up's
Living Lava VS Serpent of Eld
Scorch Fiend VS Deeplurker
Disintegrator VS Hardy Stonefish
Furious Chicken VS ---

The begin!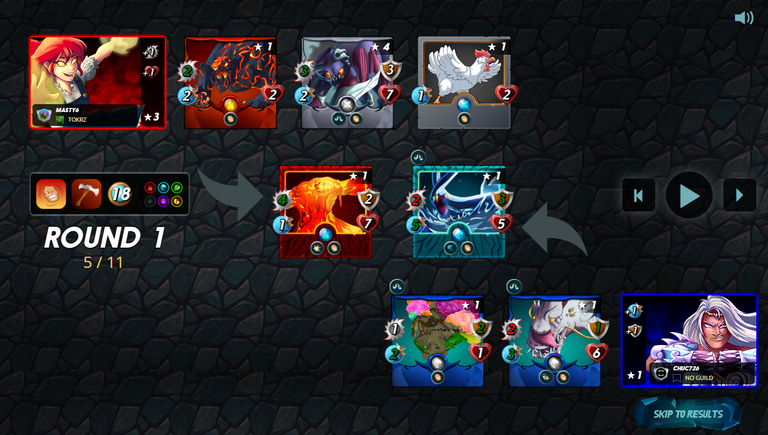 ---
After The buffing round, Buff's and Debuff's from monsters/Splinters we got this on the table.
To get some damage on Serpent of Eld will be a nightmare, with the speed and dodge, also after the enrage this card will only have more speed!
With the shield Ability you can see, that Deeplurker and Serpent of Eld will only hit 1 damage on my main tank, and Hardy Stonefish will hit nothing, so I already have some advantage there.

Round 2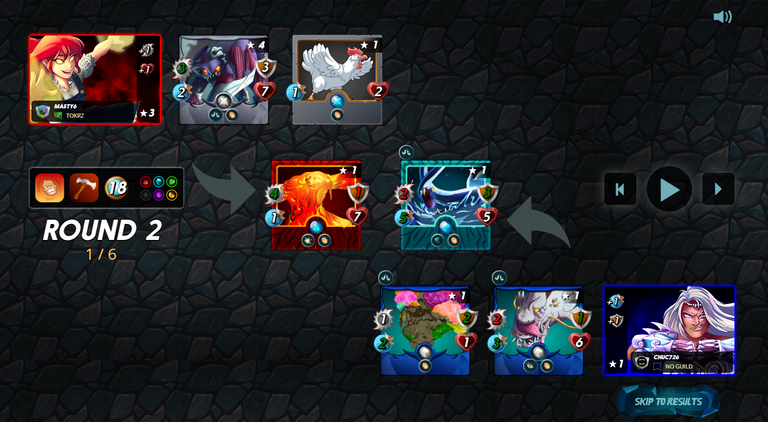 ---
After Round 1 you can see that my first 0 mana monster is gone because of Deeplurker, the ability from that card is Oppertunity and it focus the damage on the lowest health monster on the enemy side.
Also ecxpected, i did not manage to hit the enemys Serpent of Eld, lets see after this round!

round 3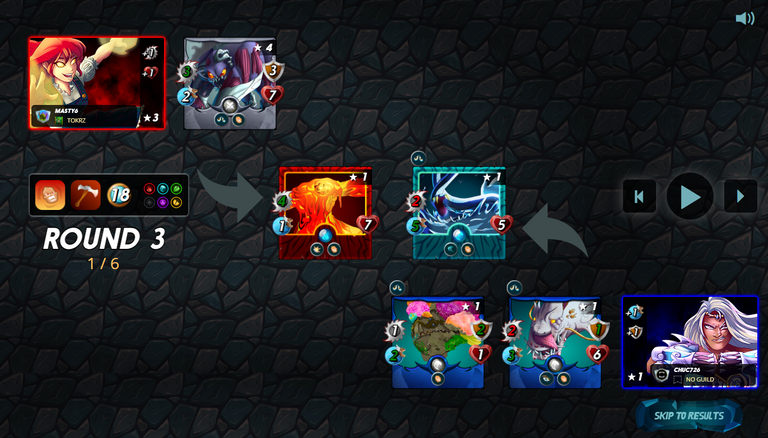 ---
And my other 0 mana monster is gone, the armor from Lining Lava also is gone, but on the positive side, I did manage to break the armor of Serpent of Eld wich means, I did land a hit!
Let's check another round!

Round 4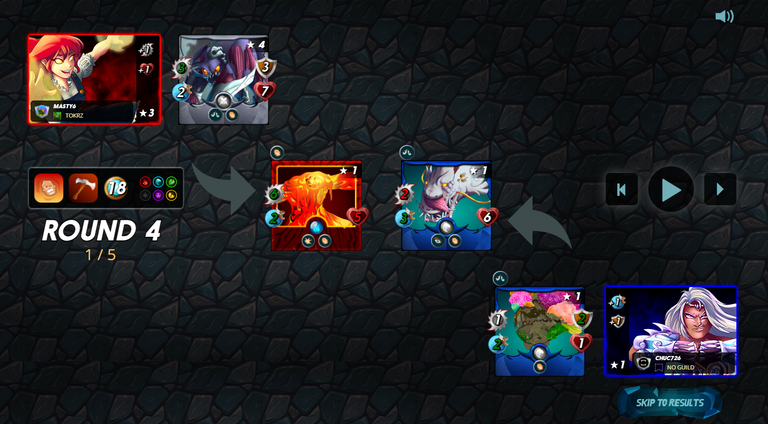 ---
Serpent of Eld is gone!
After living Lava was hit his damage and speed gone up, and with a lucky shot he did manage to destroy Serpent of Eld.
After this I'am not afraid anymore, and know that I already won this battle!.

Last Round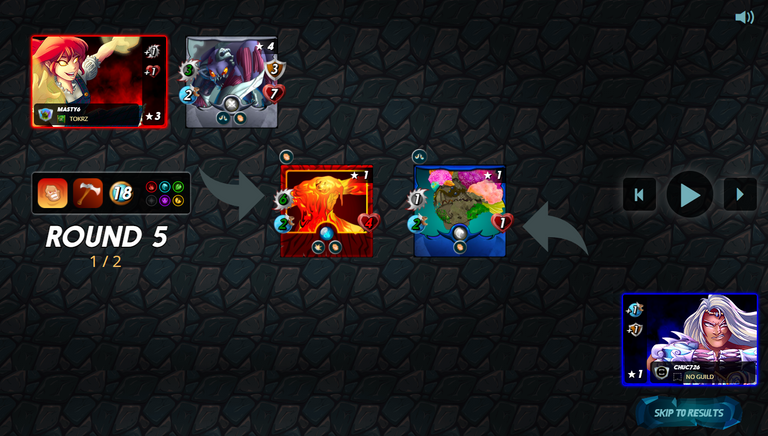 ---
Well Deeplurker didn't had a change against the 6 damage from Living Lava, and Disintegrator already took away the armor for the last blow, and with only 1 health to go, and no way to damage my tank, the enemy is lost.

Result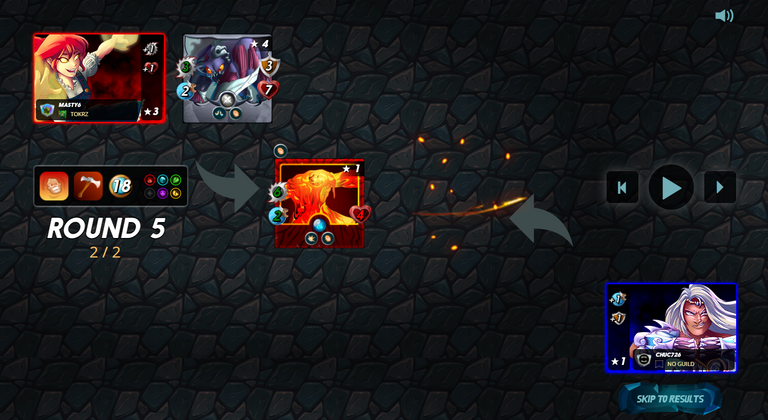 ---
Before I got an hit on Serpent of Eld I just didn't know if I could be victorious this battle.
sometimes u just have to count on ur luck, and this time it was in my advantage.
Also the Shield ability and **Demoralize saved me from not having a victory this time, witouth, Living lava would not survive this long, and i may have lost the battle by far.

Conclusion
Disintegrator.
This can be the card that will bring you many, many victory's if you just countered the right enemy, and have the right rulesets, yes this will is a great choice, and will help you to many, many victory's.
I use the card alot, and tend to have succes with winning after playing this card.
But you can't just always win the game, sometimes u just get outsmarted (or in my case I don't read the ruleset, and than discover that I made some really bad choices).
But if possible and looking at the history matches from my enemy wich are most melee, i know wich card I just need to add on the field... and that is this one!

Again a great thanks to the Splinterlands team for giving us this challenges.
I'll be Battling, Questing and Brawling till next Challage in Silver 2.
Maybe you will see me there sometime!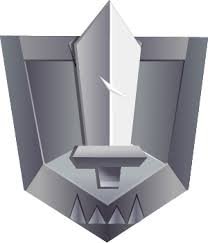 Special thanks to Flauwy for the Dividers & other small images
here is the link for the free dividers & images
---
---