Entry for splinterlands art contest week 254 || Iziar
Hello everyone, i am here to share a new digital painting with you all. Todays digital painting is a character from splinterlands card game. Her name is Iziar.
This is my entry for this weeks art contest.
I have been looking at characters for a few days to see which one i might like to draw. and this one really caught my eye.
i am also working on a 3d art work right now which will be another monster from the game.
i haven't quite figured out everything about the 3d programme so it will take a while for that to be finished.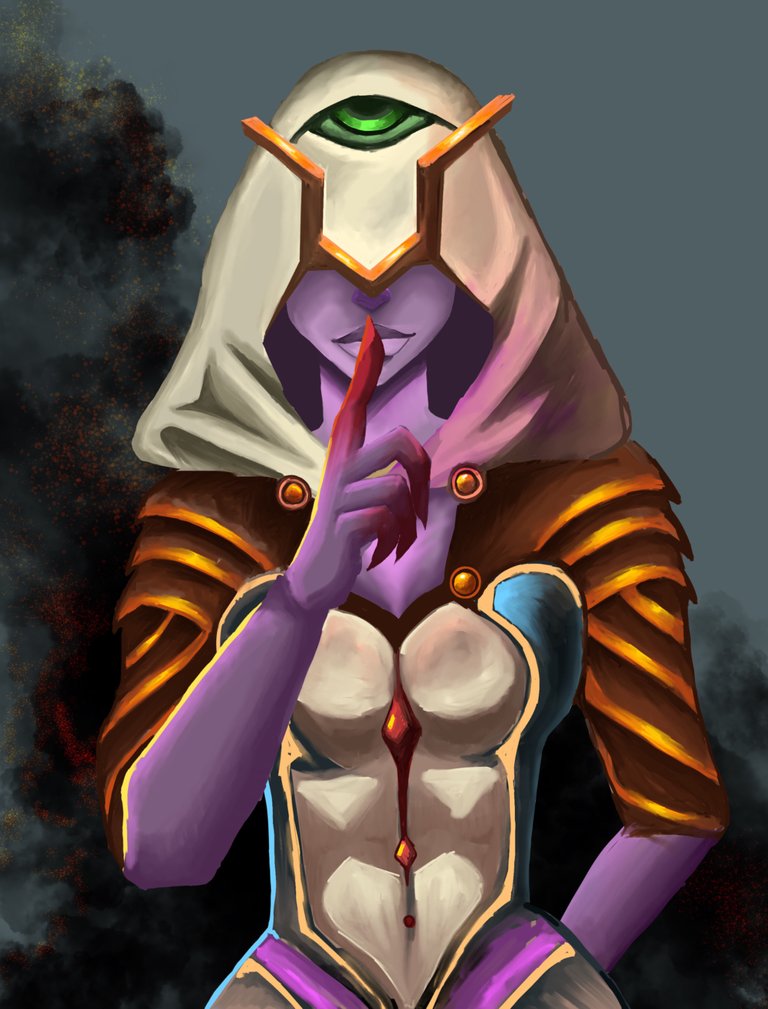 I wanted to draw this pose but i did not know how to draw hand in that angle. so what i did is take a picture of my own hand like that and try to draw the hand from that.
i spent quite some time on the sketch, because i wanted to have a clean lineart before jumping into coloring.
I didn't used to do that before but i realized it saves time and i guess makes the drawing a bit easier.
although its not very fun. but i did it anyway. i also used so many layers in this drawing that at a point i clicked the new layer button and it didn't work. apparently depending on the size of your canvas and the version of your ipad, there is a limit to how much layer you can take. so weird....
There are some clothing changes in my version of the character. you can see that by comparing with reference image i used inside the application.
i realize that there is not a lot of details and at this point of the drawing i felt like it was looking good enough, so i stopped.
Tools used:
ipad 9th gen
apple pencil 1st gen
procreate for ipad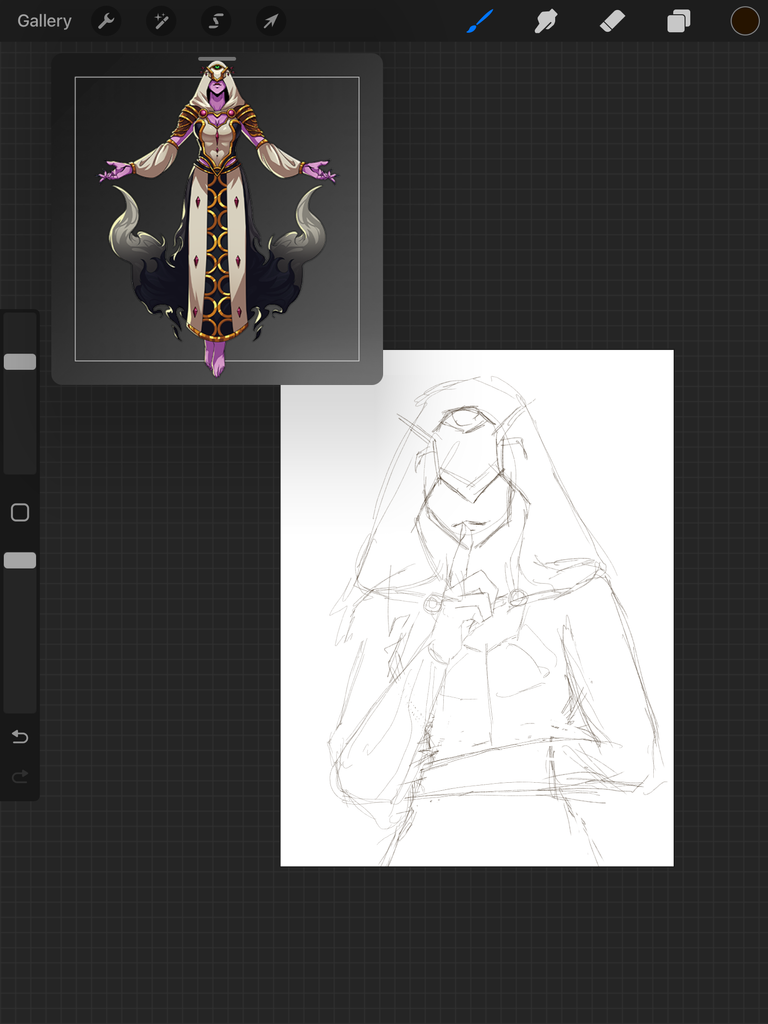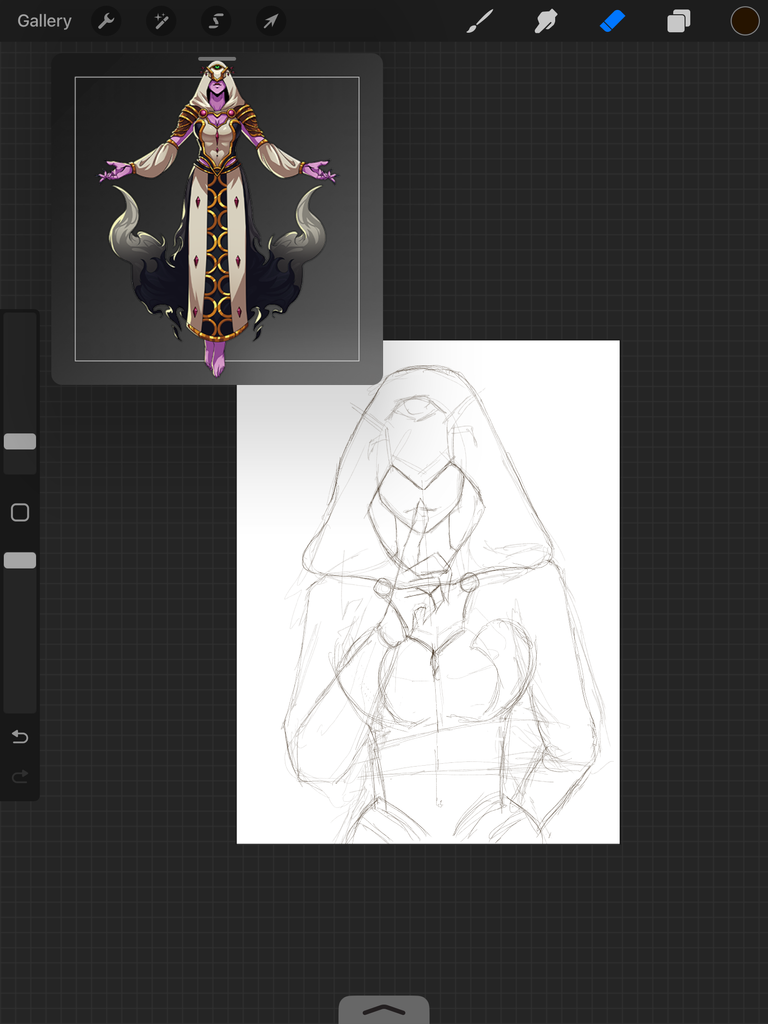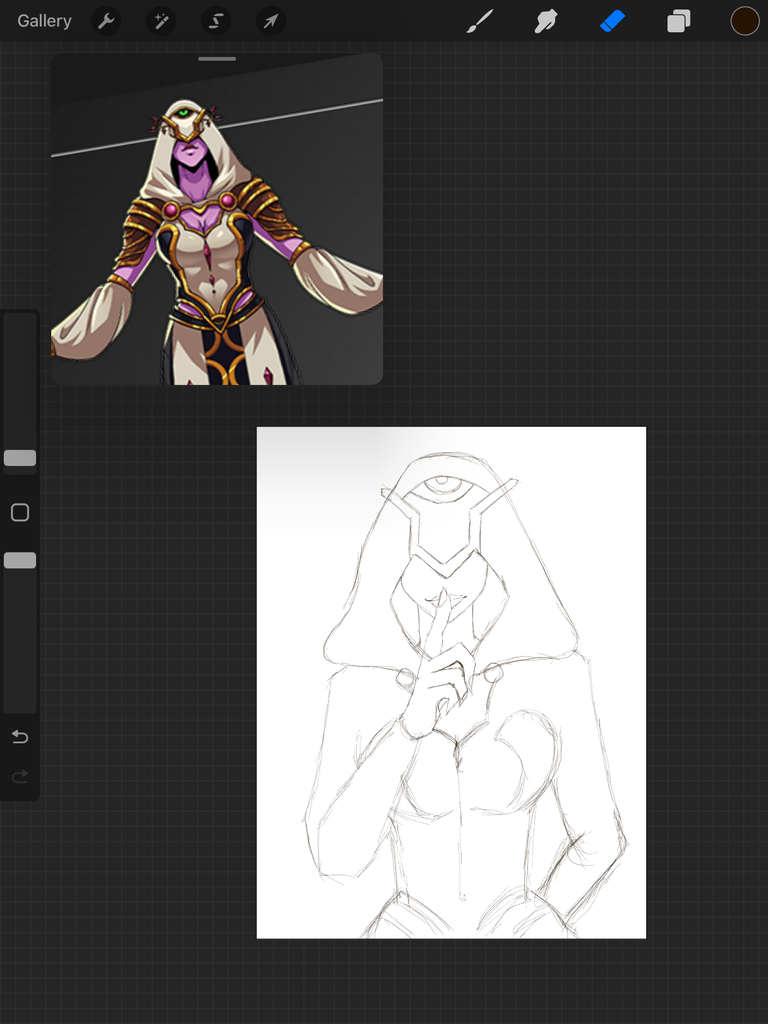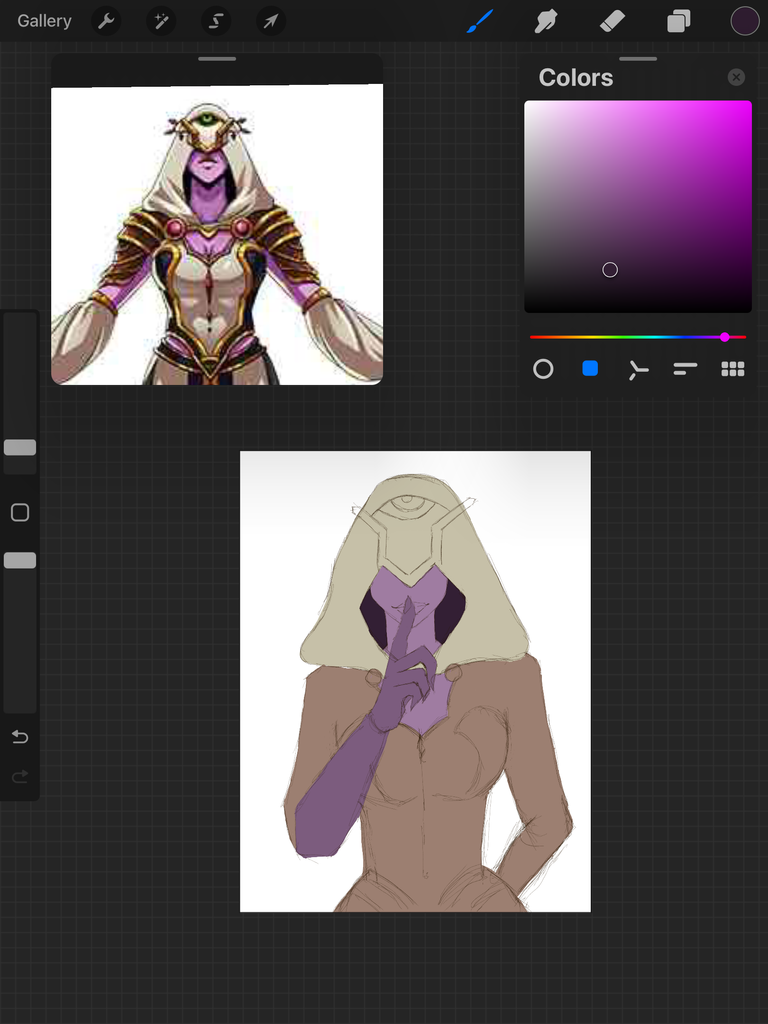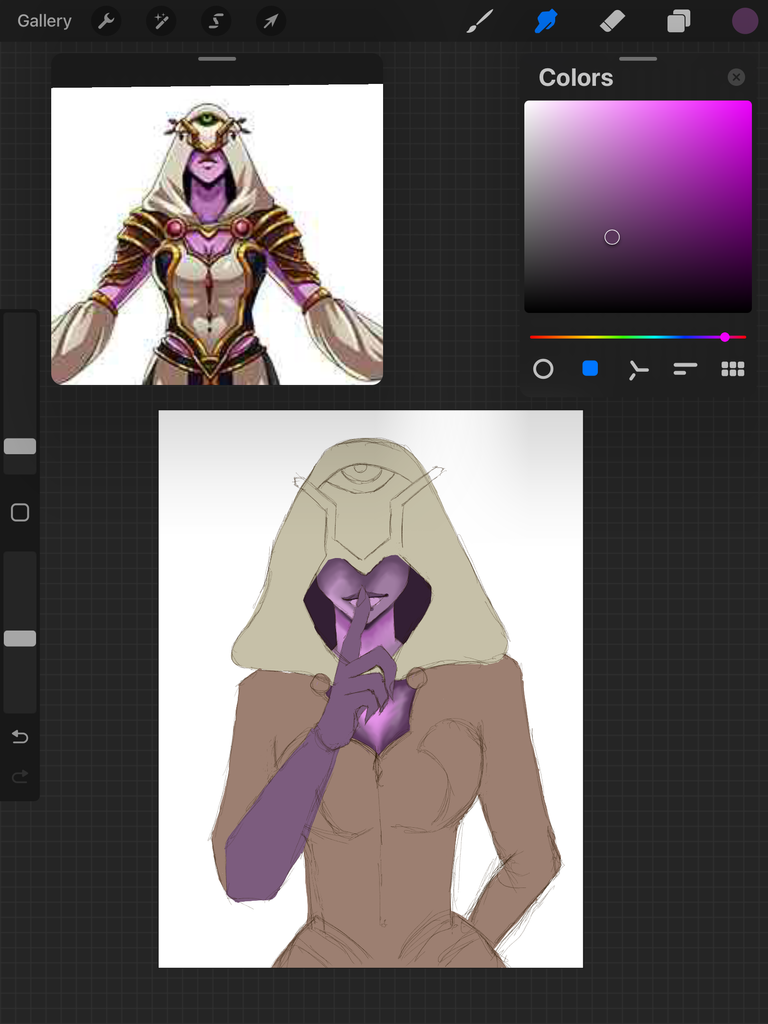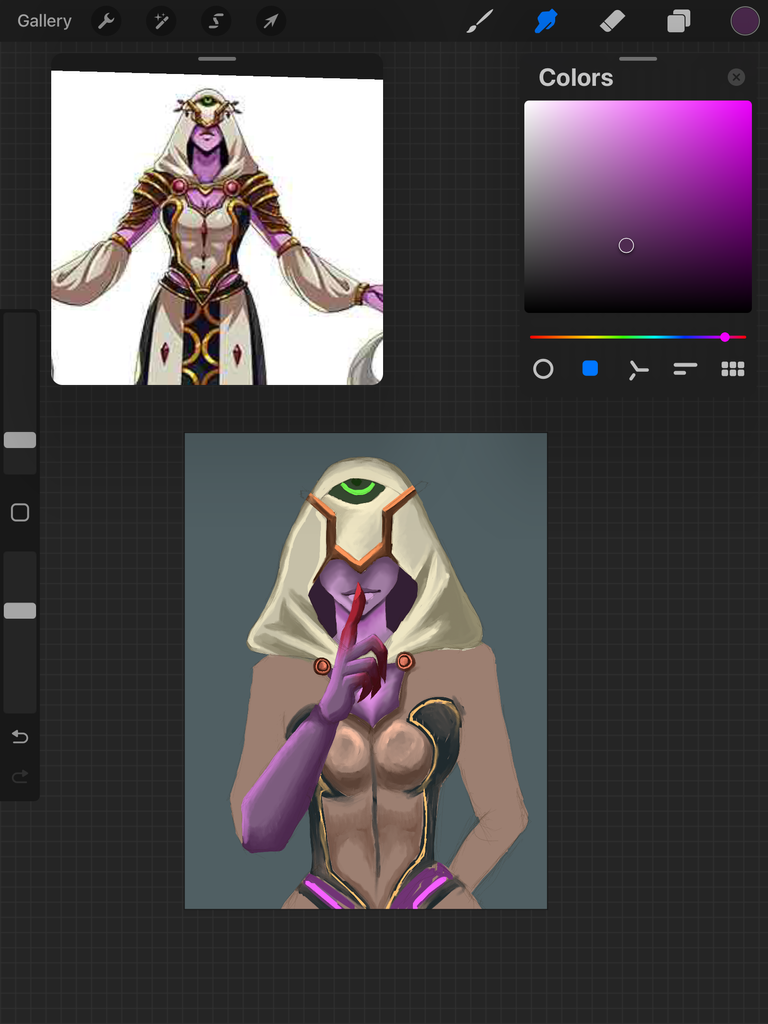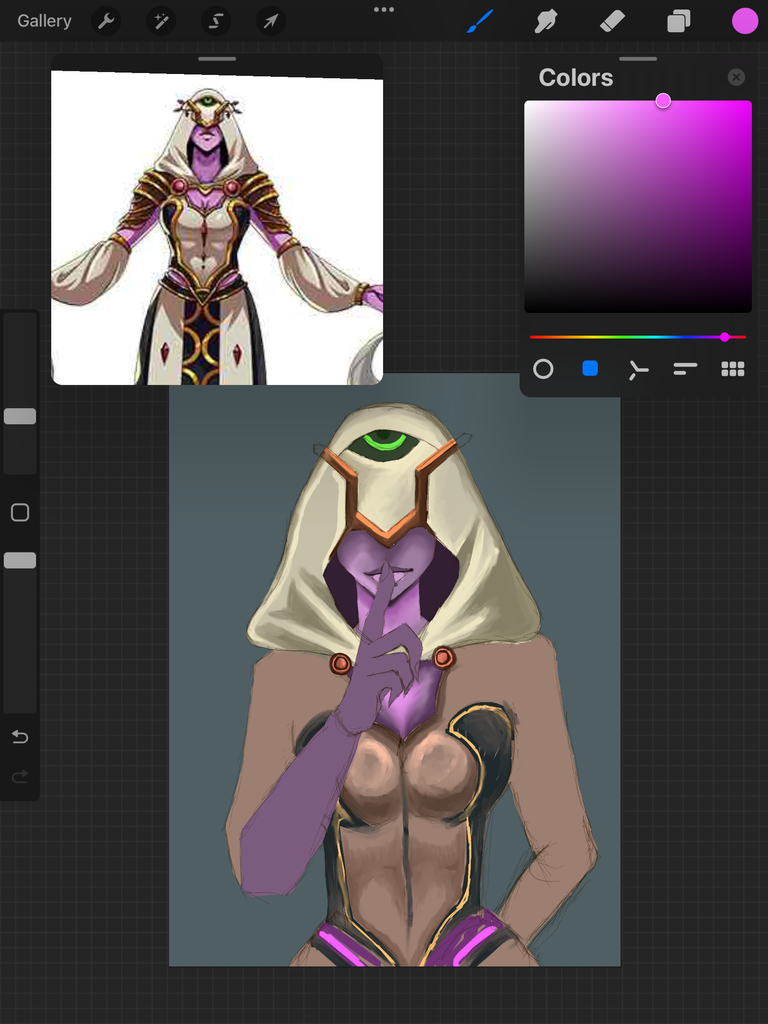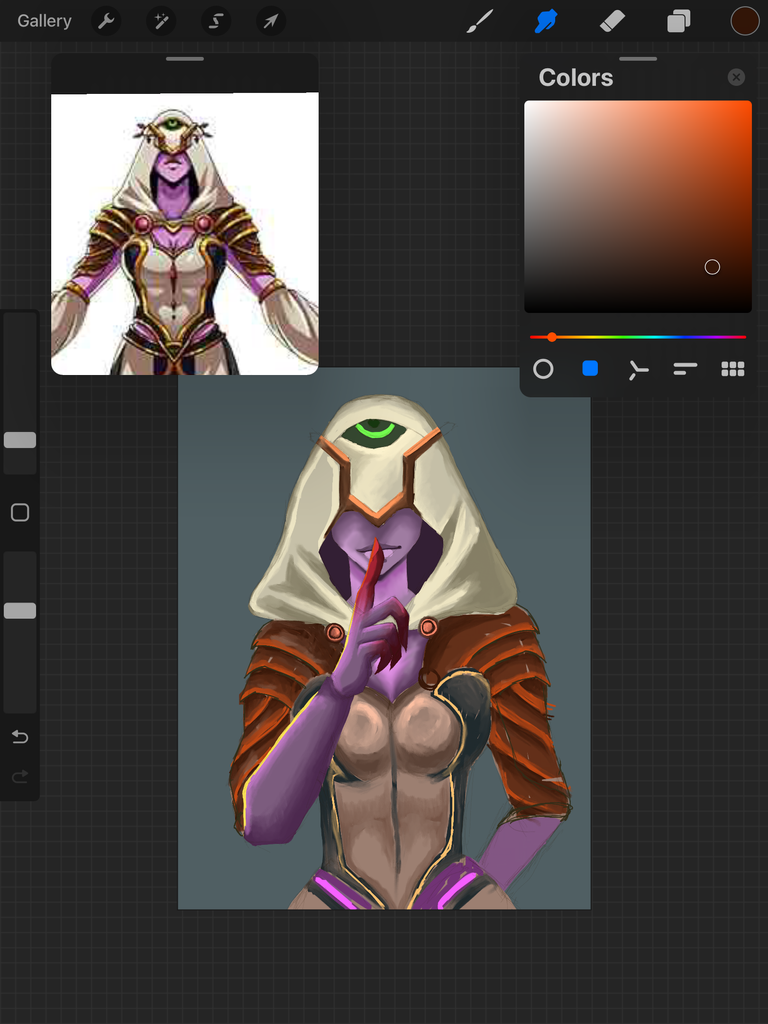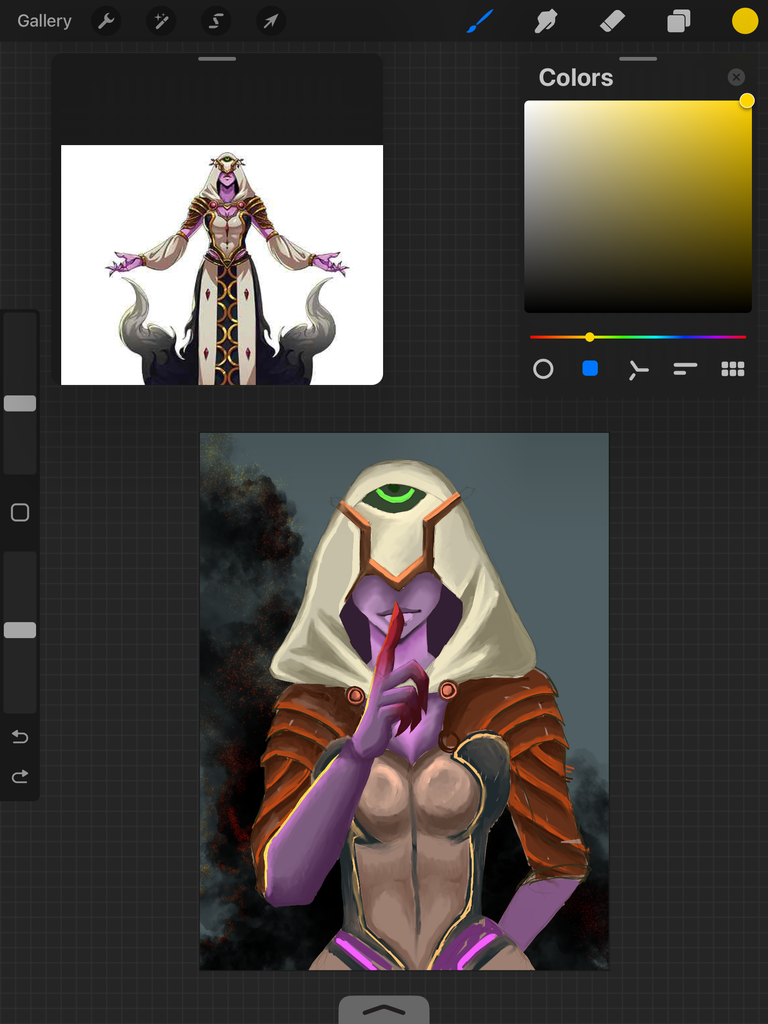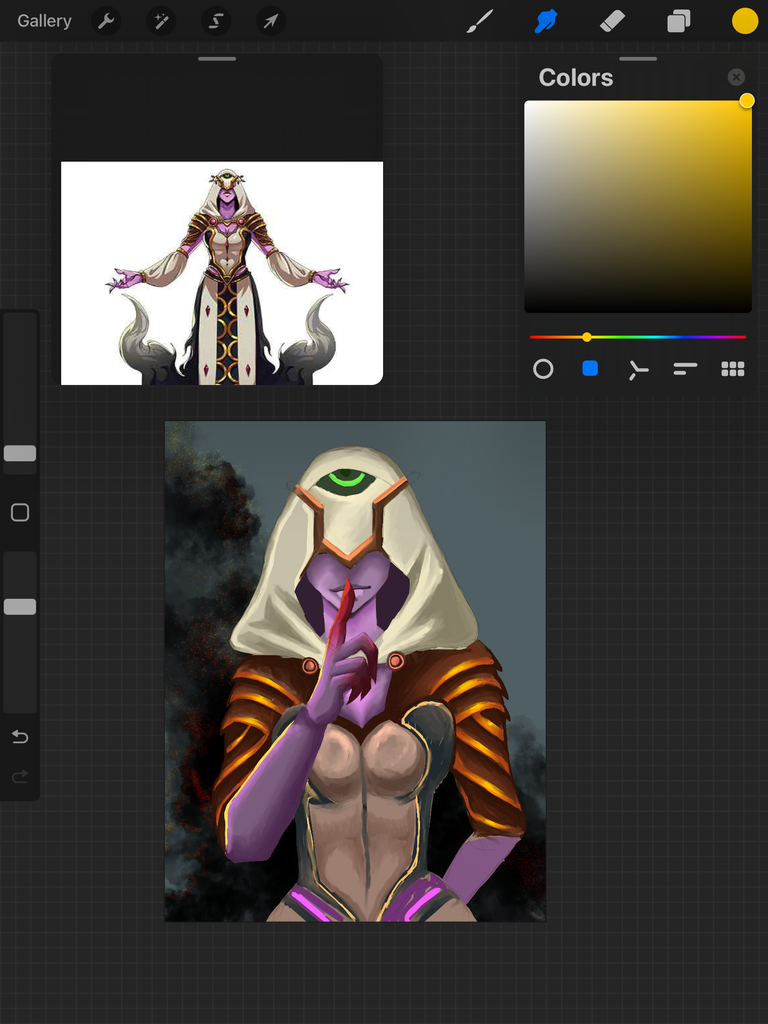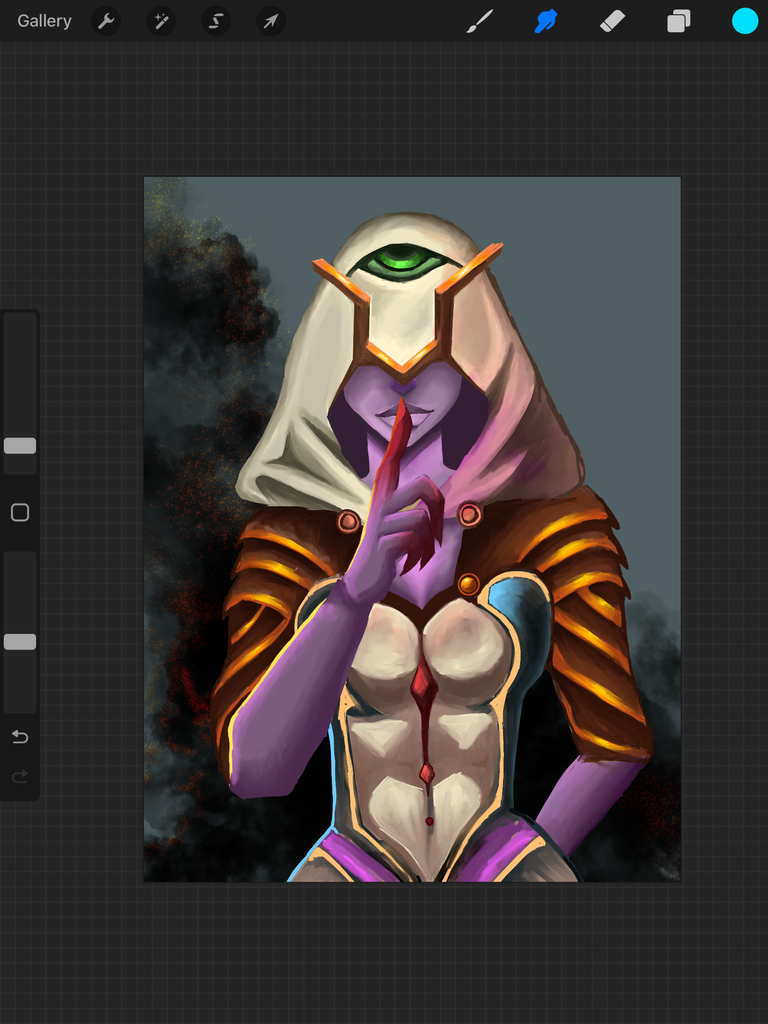 ---
---