I'm upending your industry and replacing your whole business model, but only if that's alright with you.
A bitcoin is a bitcoin. They're fungible. Many have suggested tracking specific sats, tainting them in some way after they've been stolen or used in a crime.
The community has correctly resisted those suggestions; as fungibility is a key characteristic of a currency.
We don't want public addresses which increase or decrease the value of the bitcoin they contain.
@weirdbeard knows competitive gaming better than I ever will; and he's looking to require KYC for some or possibly all Splinterlands hosted tournaments.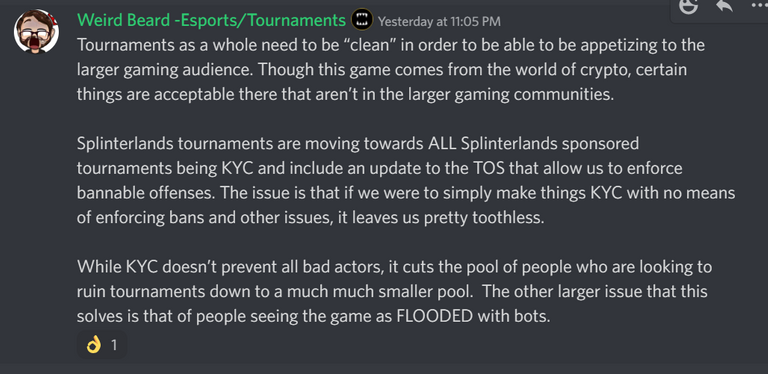 I have a lot of time for him; and I know he's put a heap of thought into this, but the gatekeepers he wants to impress are the dinosaurs we're here to replace.

Our momentum, the size and strength of our community, our passionate base; none of that is because Splinterlands is a decent video game. Our value proposition; the thing that sets us apart, is that we're the best crypto project in existence. Not the best gaming dapp, or the best DPOS project.
Splinterlands is the single best crypto project there is.
It's better than Bitcoin.
But.
If some accounts are KYC'd and have the big rubber stamp of legitimacy; the Gold Dragons in those accounts have more utility and value than the Gold Dragons in private accounts, and suddenly we've lost a heap of traction with the crypto community.
We don't want wallets that increase or decrease the value of the cards they contain.
This isn't just a game. This is real world value. What happens to a player who's KYC'd, then crypto is declared illegal in his country?
When Splinterlands is approached for information on all of their players, who's barricading the door?
The only way player identities are safe is if the information isn't collected in the first place.

I'd suggest, as a compromise, that those content creators and brands sponsoring tournaments be given a choice. Instead of assuming we know what they want; we ask the question.
Do you want your tournament to be open and inclusive, with the most talented players competing; OR do you want to exclude anyone unwilling or unable to identify themselves, regardless of how talented they might be?
If they want players to ID themselves, that's fine, they're paying.
If they want players live on video, that's fine, they're paying.
Official Splinterlands tournaments should either be open to all accounts; OR the DAO should be calling the shots.
Cheers.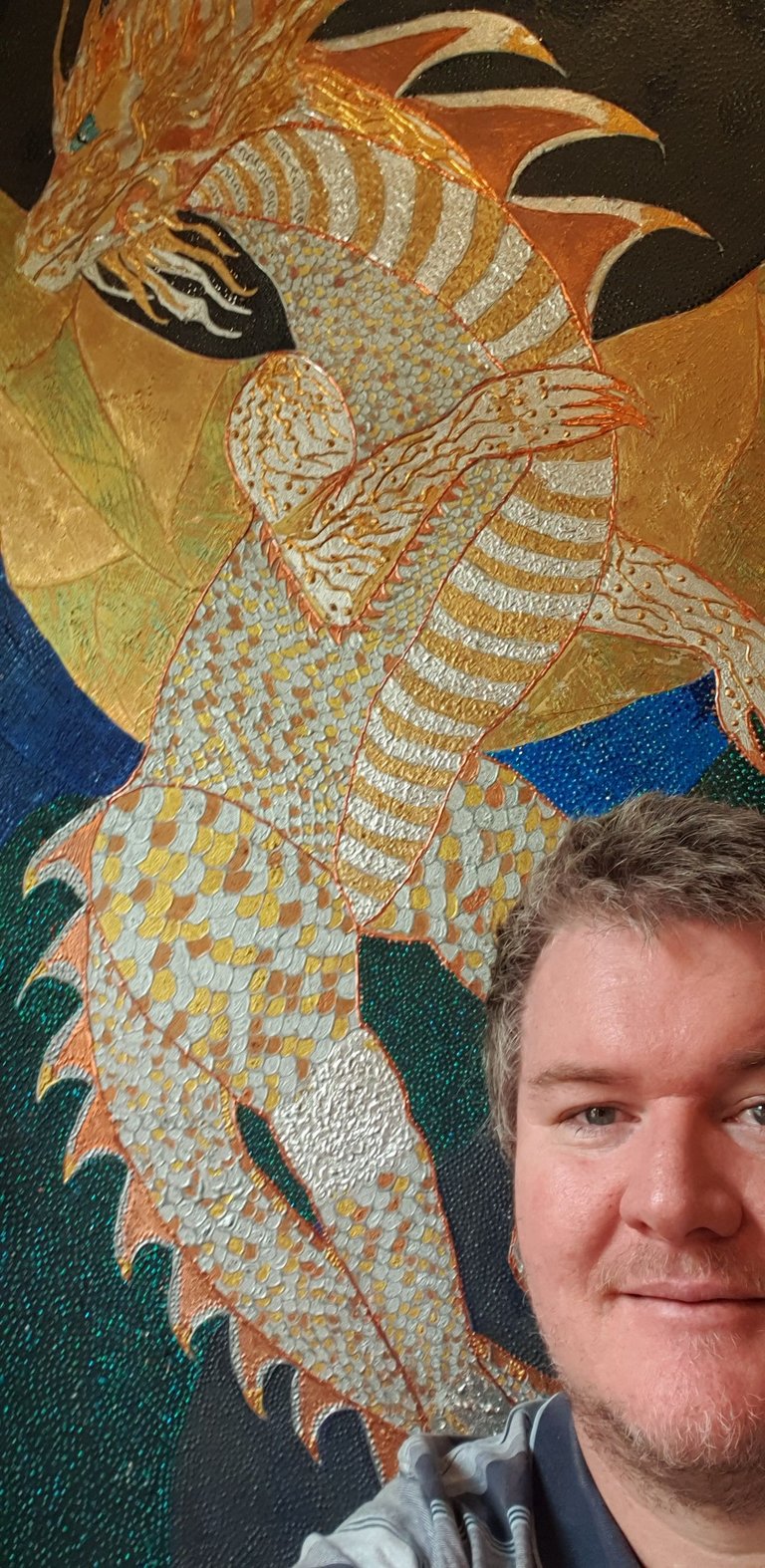 ---
---