Splinterlands - Another Chaos Adds To My Collection...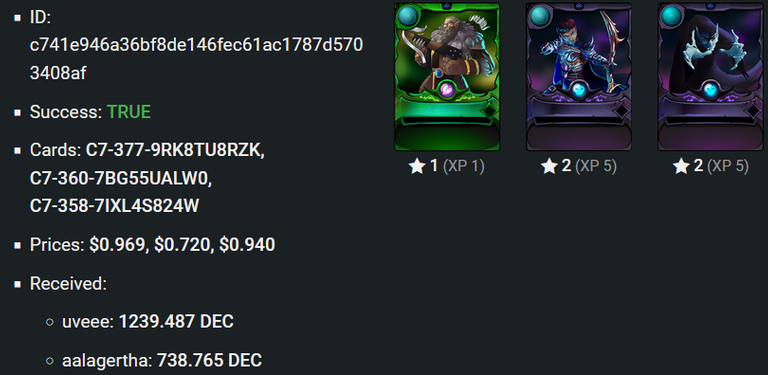 Filling in my Chaos collection added a couple death rares and an earth epic. This was a small add but I think very useful. For instance Dhampir Stalker I use often even at level 1.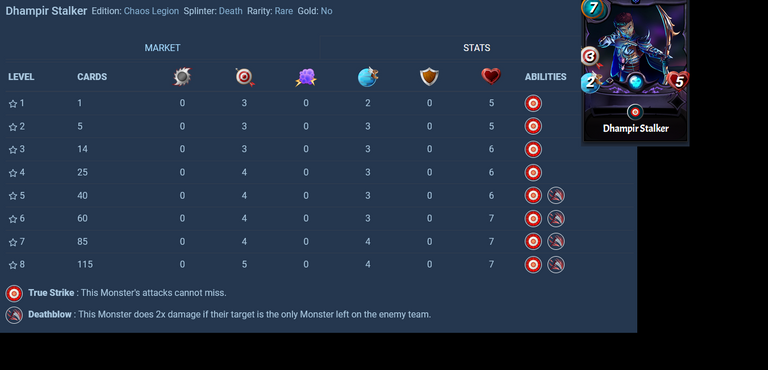 For high mana battles its a nice card to put in the middle to rare of formation. In addition at max level it has a range attack of 5 that will never miss. Pretty usefully to inflict damage on opponents.
Speaking of new adds I opened another Gladius case and got some useful cards for brawls.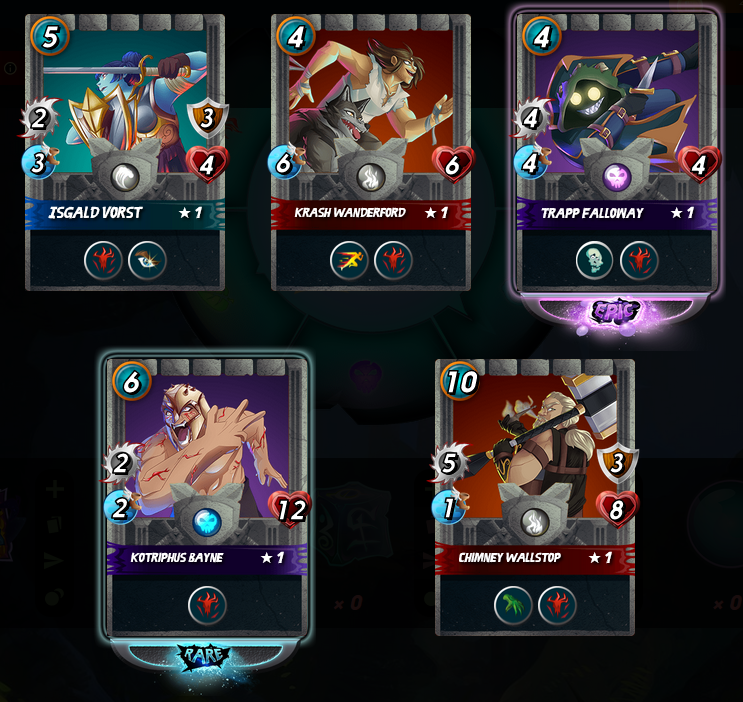 The epic Trapp Falloway will do well in my death collection.
The strategy here remains the same, continue growing my Chaos collection to be ready for the new ranking system battles. For me personally I still have many cards missing in my collection but looking forward to getting at least all the cards first and then slowly max level each one.
Until next time thanks for reading!!!
https://images.ecency.com/p/HNWT6DgoBc1692QWn5trsLBYecSp3jKD1kzdmSDR4FGzPSXomkgLtisN5TzrwHTsD1D4ocqDPHpFztKzeH4ibh1vQVU3d3dSaB6VYJ1U3RdsSDi5spmdafX25ph.webp?format=webp&mode=fit
If you want to play splinterlands then SignUp Here
I have plenty of other cards for rent! Just go on peakmonsters and check out the market place and if you are curious what I offer here is a link:
If You have yet to take part in playing this great game called Splinterlands please click on my referral link. It is free but in order to earn real assets such as cards and token you would have to invest in a starter deck or purchase game cards. Join the discord to learn more. Good luck!

THANKS FOR READING! CONTINUE TO PLAY SPLINTERLANDS!

---
---