Splinterlands - My Ranked Rewards Season 2 Reviewed

I can not believe this is already the end of two seasons with the new rewards system. In any case a quick review of what I earned for the season with a 55 chest and ending at Gold I league.
It appears I was able to open Diamond league rewards as last season I ended at Diamond. However this past season I ended at Gold III even though I could have went to Diamond. I had forgotten to move up in leagues and hence will be rewarded in Gold for this upcoming end of season 3.
My Reward Cards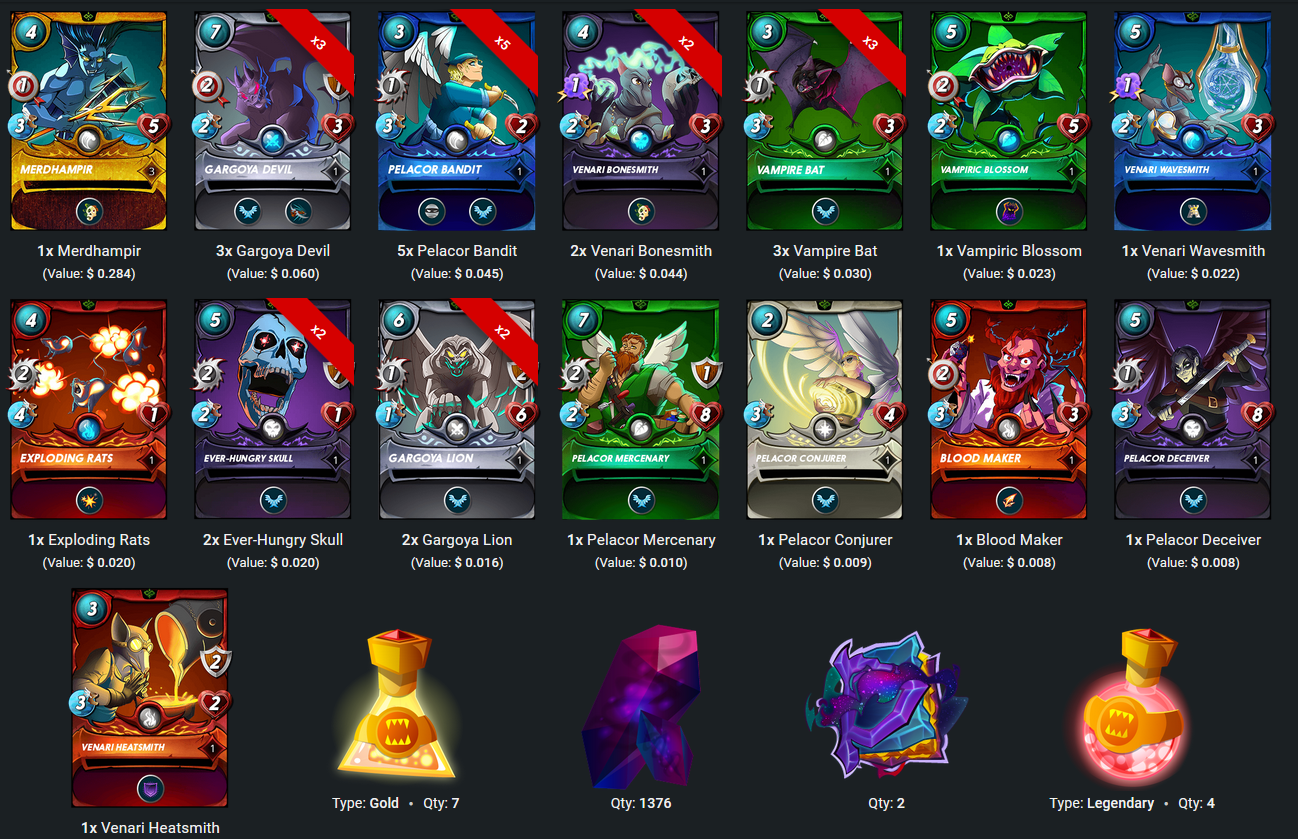 I was a bit surprised that I did not get any better than a rare card even with 55 chests. On the other hand had 1 gold foil so it was a decent season for me. However I am very jealous of other players as I seen them pull some amazing cards and boat load of DEC.
Speaking of DEC I gained over 1300 DEC for the end of season rewards and added two more Chaos packs. Now I have a total of nearly 184k DEC and 14 Chaos packs. All my packs were won and I remain to holding them to squeeze out the extra points I can get from final days of SPS airdrops.
Season Ending Stats

As noted earlier I had enough points to get into Diamond but forget to accept the move up in league. However for the season I ended ranked 1735 in gold league. I have been closer to top 1000 but now fallen pretty far back. I also did not have as good of a win to loss ratio as it was close to 1. In any case I played less in this season than previous so hope to change that in future seasons.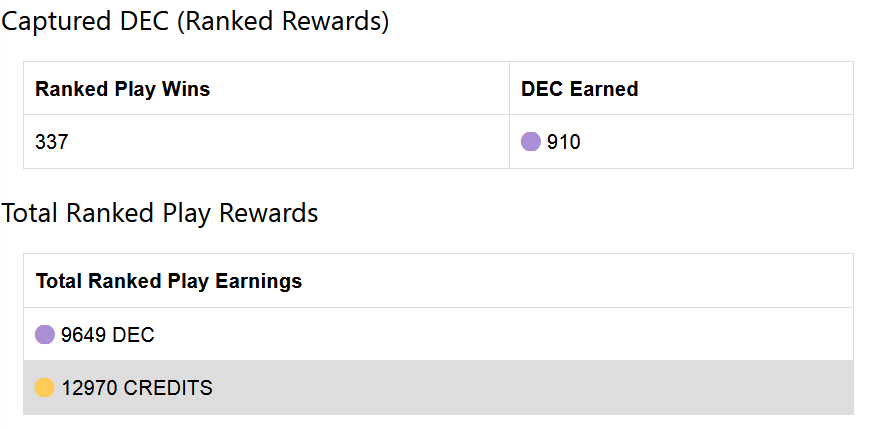 My DEC earned in battles are quite frankly near an all time low as this past season I total just barely under 1k DEC. However the daily reward chests are pulling in a bigger amount which made my accumulative amount of DEC earned for the entire season close to 9.7k DEC. This appears to be one of my best yields in DEC through playing.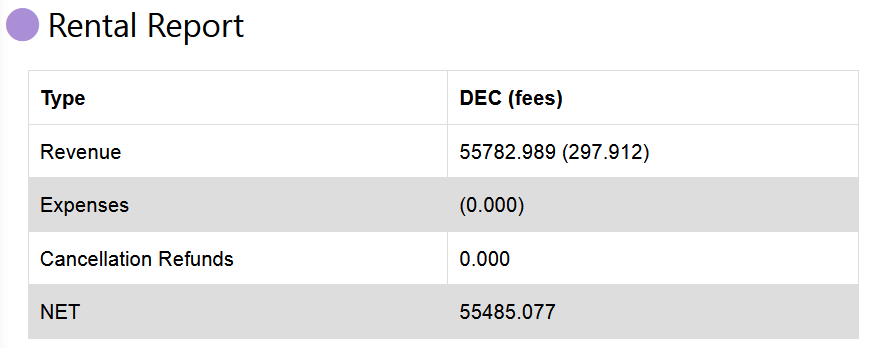 Rental market remained pretty steady as I was able to collect a little over 55k DEC for the season. It appears the rental market is still popular considering I still had most of my top level cards available to compete.
Conclusions
A decent earnings for the season but I put in greater effort in playing as I records show I played over 600 matches. I hope to remain very active as it seems the daily rewards have a lot of potential to pull in a decent amount of DEC. On the other hand I should also look into my rental cards to see if I can pull in a bit more passive income to surpass in total what I have earned in any seasons I have partake in the game.
Look forward to another grand season and will likely continue stacking DEC as of now the price of DEC is below par and I do not want to sell the token at a lose when they should be closer to $0.001 each. Now how have you guys being doing in the past season?
Until next time thanks for reading!!!
https://images.ecency.com/p/HNWT6DgoBc1692QWn5trsLBYecSp3jKD1kzdmSDR4FGzPSXomkgLtisN5TzrwHTsD1D4ocqDPHpFztKzeH4ibh1vQVU3d3dSaB6VYJ1U3RdsSDi5spmdafX25ph.webp?format=webp&mode=fit
If you want to play splinterlands then SignUp Here
I have plenty of other cards for rent! Just go on peakmonsters and check out the market place and if you are curious what I offer here is a link:
If You have yet to take part in playing this great game called Splinterlands please click on my referral link. It is free but in order to earn real assets such as cards and token you would have to invest in a starter deck or purchase game cards. Join the discord to learn more. Good luck!

THANKS FOR READING! CONTINUE TO PLAY SPLINTERLANDS!

---
---