Splinterlands - Staking SPS Yields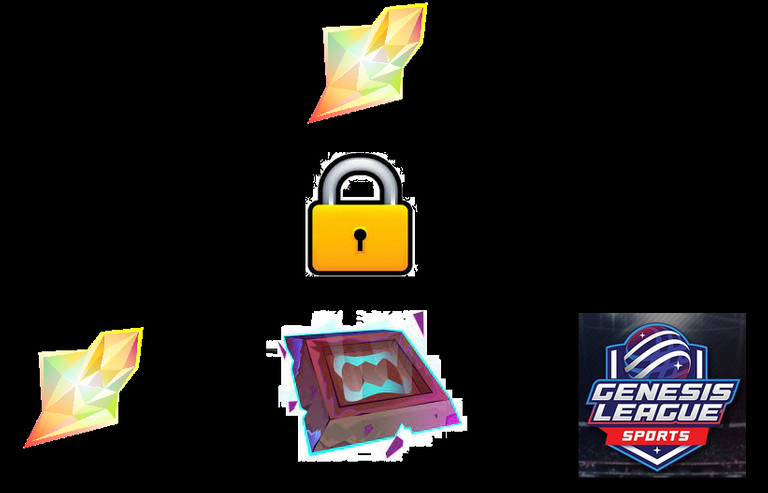 I have been wondering is it worth staking SPS to yield more over the long run or to simply sell the SPS for either more DEC or Hive. As many players who play the game is fully aware a majority of assets associated to the game are purchased either with Credits or DEC. Yet its been over a year since SPS was introduced and other its developers have tried rolling out new packs and game nodes to increase demand there just seems to not be working.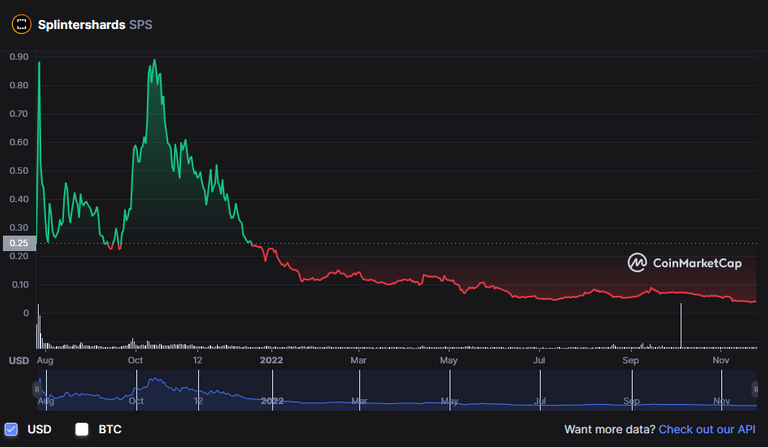 We can see it in the price of SPS since inception has been going down and pretty much near its lows. Still players are amassing more SPS on a daily basis as we now earn it through rank battles and brawls.
Staking SPS Real APR?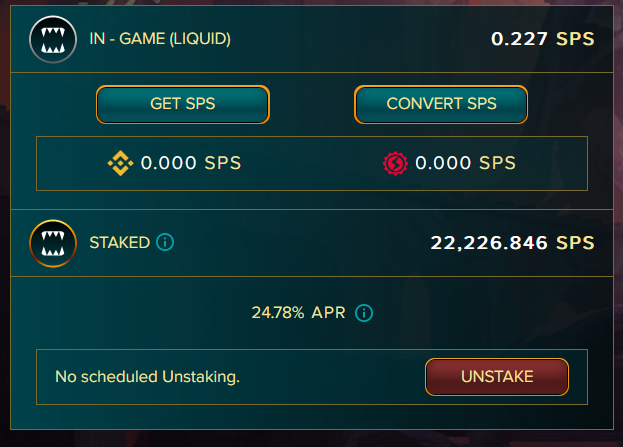 In game under the SPS page we see how much staked SPS we have and the in game's calculation of APR% per a year earned for staking. Note it is not clear how this APR% is calculated.

Scroll over the APR% and this message pops up:
This is an estimation of the SPS Annual Percentage Rate (APR) gains that result from Staking. APR calculations include SPS and VOUCHER rewards.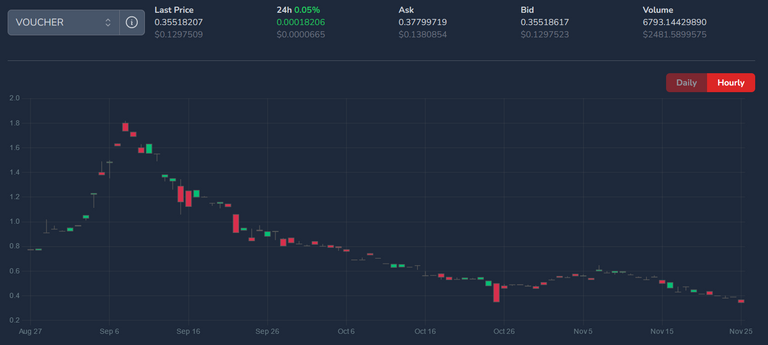 Sadly in the same way as SPS, voucher's prices have been trending down since inception.
A conclusion can easily be made that current staking of SPS is yielding less and less value by the day as both SPS and Vouchers earned are falling in value. Yet remember how the APR% in game is calculated on SPS and Vouchers only?
GLX Tokens Earned?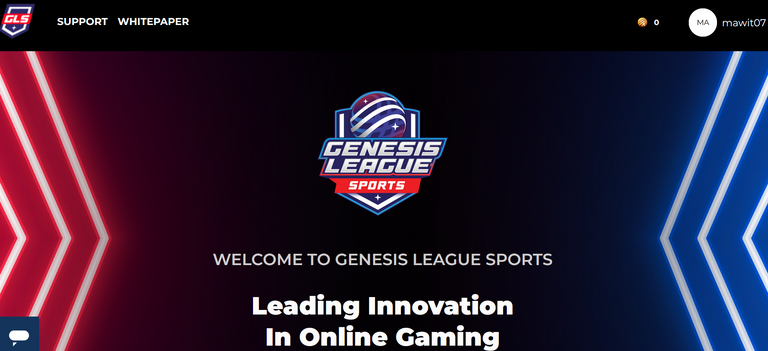 About a month ago GLX tokens have started its airdrop for players who staked SPS in Splinterlands. This airdrop is expected to last a year. So moving forward we have potential earnings that was not calculated in the original in game APR%.
The GLX token price as not a surprise is also falling since inception but it is currently over $0.10 each making it the highest token collected from staked SPS.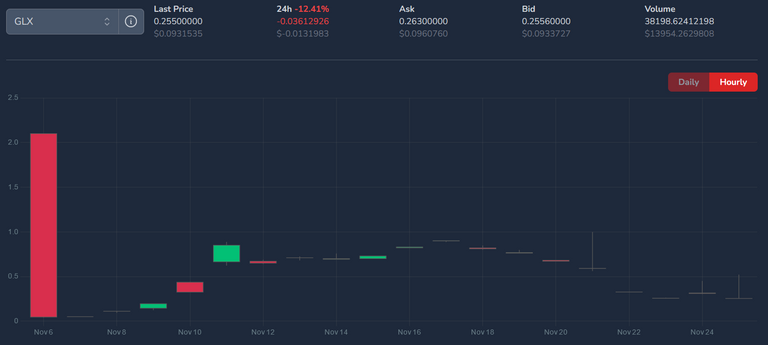 The bigger question then is how much are we really earning as staked SPS earns not only SPS and Vouchers but also GLX tokens. Over on Splintercards.com there is an updated calculator to illustrate an estimate on actual yields and it may surprise you.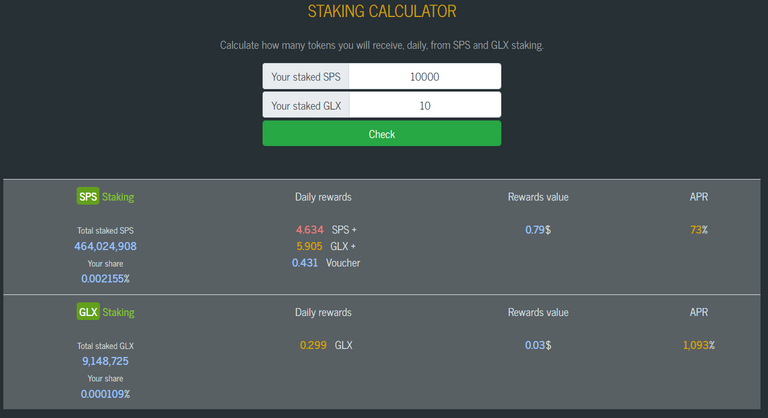 I put in some rough numbers of staked SPS but the biggest takeaway is the APR% calculated on Splintercards. Supposedly the current APR% when including GLX airdrop it is closer to 73%!
In addition if we were to stake our GLX that token is currently yielding a staggering 1,093%!
In simply numbers to wrap our heads around is if you staked 10k in SPS you would be earning close to $0.79 in rewards a day and staking 100 GLX you would be earning close to $0.30. Of course the caveat here is the token prices have been deprecating so the more you hold may not me the more you gain in terms of $ value.
Conclusions
The next time you pondering at the yielding rewards for staked SPS please do your own research. The price of the tokens fluctuate to the point that the yield rewards also fluctuates. However if you play a long term game and believe in both Splinterlands and Genesis League Sports than you would be holding more and more of those tokens for the long haul. The bet of them rising in price down the road would mean this is one of the best time to be staking SPS.
Until next time thanks for reading!!!
https://images.ecency.com/p/HNWT6DgoBc1692QWn5trsLBYecSp3jKD1kzdmSDR4FGzPSXomkgLtisN5TzrwHTsD1D4ocqDPHpFztKzeH4ibh1vQVU3d3dSaB6VYJ1U3RdsSDi5spmdafX25ph.webp?format=webp&mode=fit
If you want to play splinterlands then SignUp Here
I have plenty of other cards for rent! Just go on peakmonsters and check out the market place and if you are curious what I offer here is a link:
If You have yet to take part in playing this great game called Splinterlands please click on my referral link. It is free but in order to earn real assets such as cards and token you would have to invest in a starter deck or purchase game cards. Join the discord to learn more. Good luck!

THANKS FOR READING! CONTINUE TO PLAY SPLINTERLANDS!

---
---