Splinterlands - Token Markets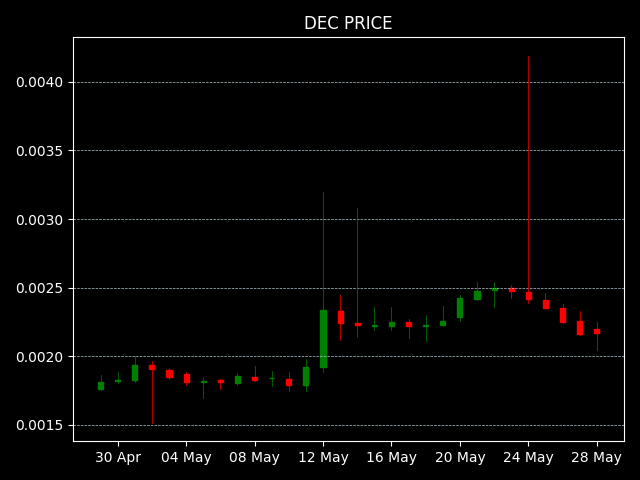 A few days have pass on the latest sale release of node validators. I would say it has been a success as now the sales is in tranche one. On the other hand it appears the demand for in game tokens has subsided a bit.
DEC
The main in game token that is used also to trade for Splinterlands assets and peg to $0.001 USD per DEC has pretty much hit drop back to peg in the past week. The update of earning more DEC for all active players may be the cause for the lower price in DEC since more supply toward users who actually sell the crypto.
SPS
Like I said node validators had a strong start to its sales but this has not help in game token prices. SPS has also dropped in value since node validators have been out a few days.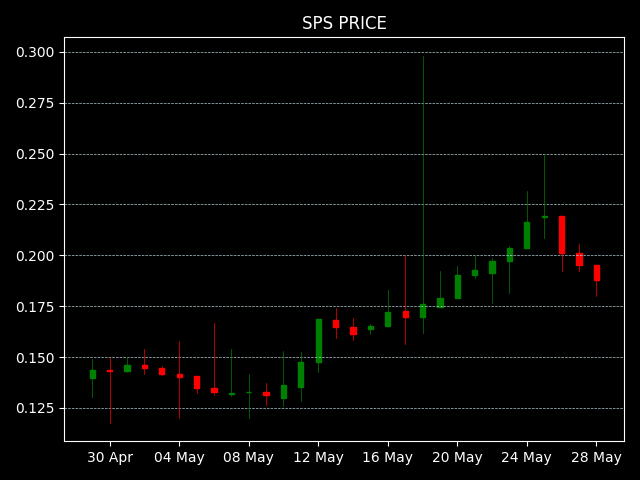 The chart is SPS versus Hive and it has dropped more than 25% from its peak that happened near the beginning of the week.
Vouchers
In parallel with SPS value is the drop in value for vouchers.
Vouchers are still worth a lot more now than it did a couple of weeks ago however its been trending down the past days. At its peak it was trading north of 4 Hive each but now barely holding over 2.5 Hive.
SPT
Some may be forgetting the secondary token SPT for Splintertalk but I have been slowly accumulating this token. This token's value has basically been flat for months so understandable if some do not even know such a token exists. For every 4 SPT it is equal to 1 collection point toward earning daily SPS air drop.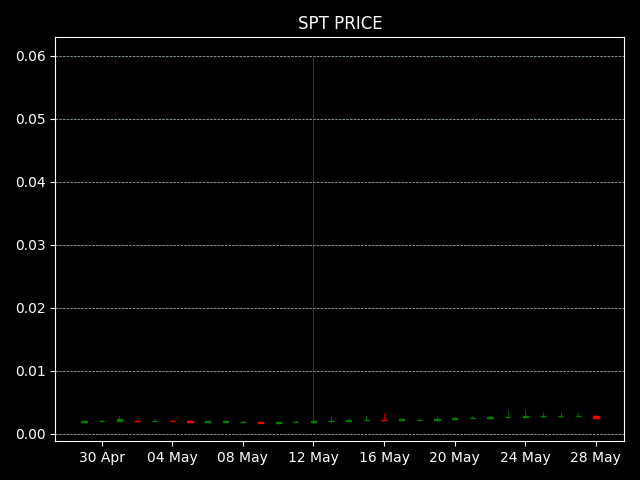 Conclusions
Prices are not benefiting holders of Splinterlands tokens as prices have steadily fallen since the node validators were introduced. On the positive side I notice Chaos Legions cards are dropping slightly in $ value which will benefit those who are spending the Splinterlands tokens.
However as part of the crypto volatility in the long run I believe those who hold the in game tokens will benefit. Last year around this time was when the game started erupting in value and by summer the in game tokens were more than 10x where they are today. This is not to say it will happen again but also saying it is wise to prepare if such an event was to happen again. Best preparation is to continue accumulating the tokens.
Until next time thanks for reading!!!
https://images.ecency.com/p/HNWT6DgoBc1692QWn5trsLBYecSp3jKD1kzdmSDR4FGzPSXomkgLtisN5TzrwHTsD1D4ocqDPHpFztKzeH4ibh1vQVU3d3dSaB6VYJ1U3RdsSDi5spmdafX25ph.webp?format=webp&mode=fit
If you want to play splinterlands then SignUp Here
I have plenty of other cards for rent! Just go on peakmonsters and check out the market place and if you are curious what I offer here is a link:
If You have yet to take part in playing this great game called Splinterlands please click on my referral link. It is free but in order to earn real assets such as cards and token you would have to invest in a starter deck or purchase game cards. Join the discord to learn more. Good luck!

THANKS FOR READING! CONTINUE TO PLAY SPLINTERLANDS!

---
---