Splinterlands - XBOT Hype Or Real Deal?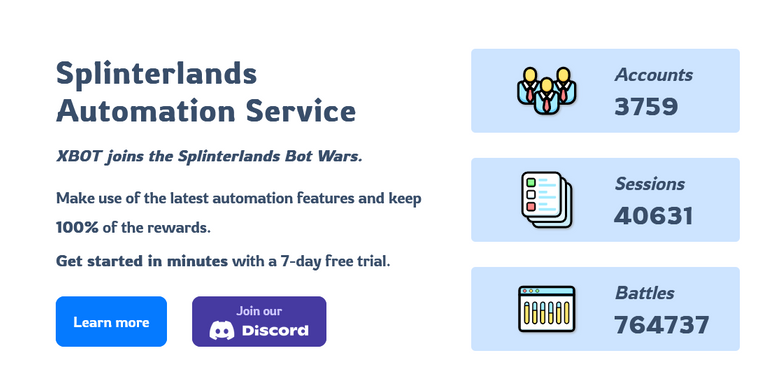 I have a confession to make in today's post. Splinterlands bots have been the hype as of lately and I wanted to test drive one that have been steadily climbing in demand. XBOT.
No Recurring Fees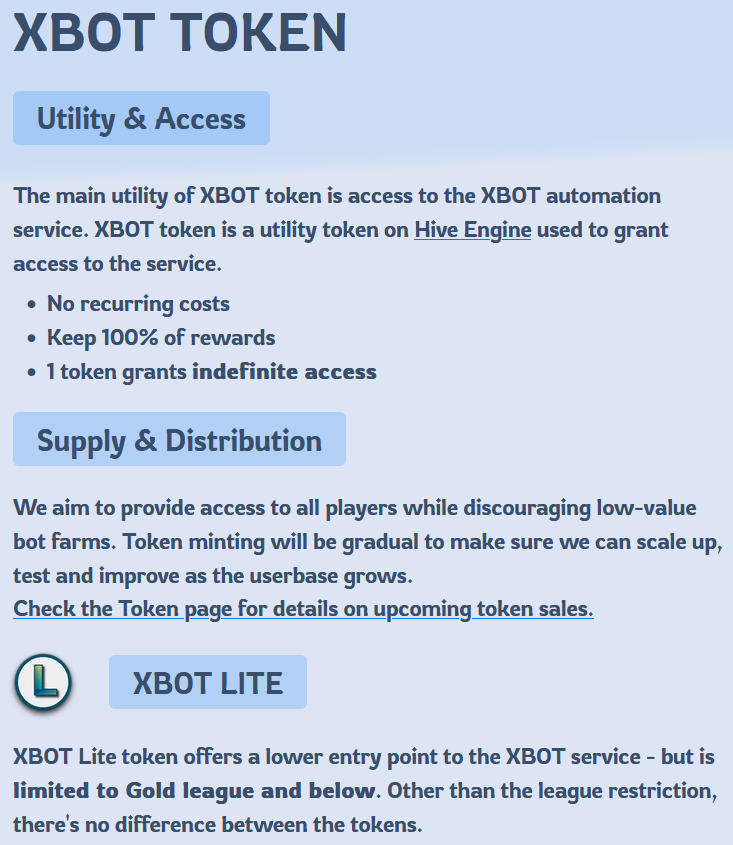 One of the reasons why I am interesting in XBOT is that they have only a one time fee. Archmage which I think is the most popular bot as it became the first of its kind to really game steam in public originally was a one time fee which later turned into season fees. Then there was Splintermate which was the lowest in cost as it only had a season fee of $1 HBD per season. One could automate and have the fees sent but I personally didn't want to deal with recurring fees when it came to bots.
There are two tokens for XBOT and the main one currently costs a little over 200 Hive while there is a lite version in XBOTLITE that is around 94 Hive. Both tokens currently can only be purchased in the open market.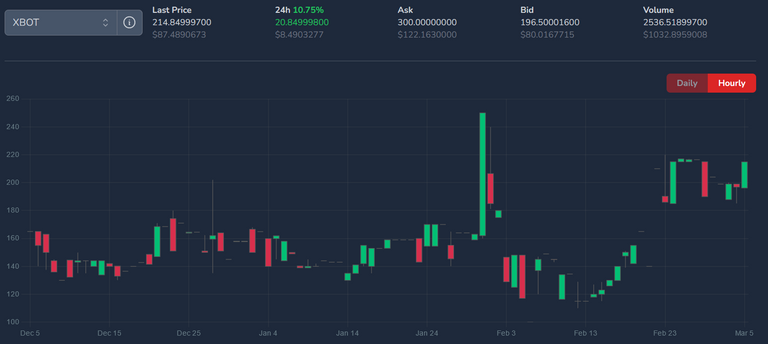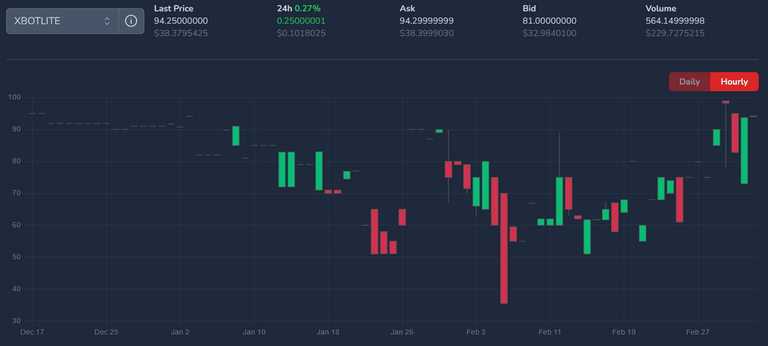 The main difference between the two tokens is the the lite version only goes up to gold league in automated battles. While the XBOT version can play throughout all leagues.
Token Demand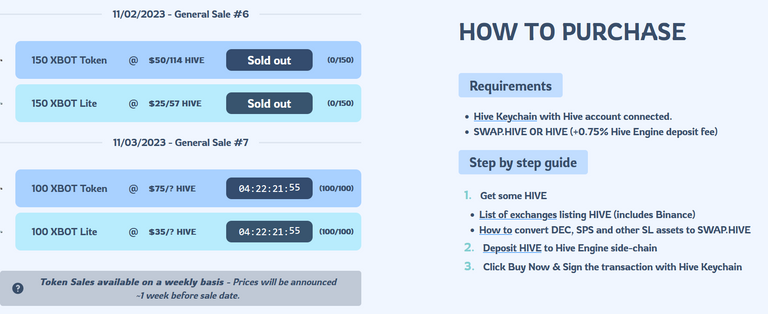 Prices of both tokens have actually been higher than their retail value. This is because they have come in limited supply and because its use has been positive people are willing to pay a small premium.
However in less than a week there will be another general sale for the token. The price increased around 50% for both tokens to $75 and $35 respectively. With only 100 tokens for sale in this general sale it may sell out very quickly come March 11, 2023.
I missed the past general sale as it was only $50 / $25 per token respectively. Over the counter prices have quite nearly doubled so even the general sales will be around the same price. On the other hand general sale will offer increase in supply so chances of actually purchasing a token more likely if timed properly.
Why Bot?
I play mostly silver and gold league so to try out the XBOTLITE token would be ideal. At around 95 Hive it is a steep price to pay but one that maybe worth a try since its like half off from XBOT.
Those who are interesting can take a 7 day run in the bot.
Why I am looking into it is try to see if there is a way to have some days be automated as I am falling behind in getting 25 battles in a day. I love the game but there are days where I simply fall short it putting the necessary time to play. I have even drop out of events now since I could not play up to par on the daily battles.
Furthermore this game although short in matches still takes brain power. So it is not like I can just have a few clicks and earn rewards per a day. Instead every match I have to think a bit and determine best formations to bring which all takes time and effort.
I may not even get a token due to its high demand but will be trying as the very least it maybe a decent investment with the price appreciation over the weeks. I had heard originally the first tokens were selling for $25 each so to have time now be around $75 in less than a year that is 3x. Like any crypto asset due your own research first before investing.
Until next time thanks for reading!!!
https://images.ecency.com/p/HNWT6DgoBc1692QWn5trsLBYecSp3jKD1kzdmSDR4FGzPSXomkgLtisN5TzrwHTsD1D4ocqDPHpFztKzeH4ibh1vQVU3d3dSaB6VYJ1U3RdsSDi5spmdafX25ph.webp?format=webp&mode=fit
If you want to play splinterlands then SignUp Here
I have plenty of other cards for rent! Just go on peakmonsters and check out the market place and if you are curious what I offer here is a link:
If You have yet to take part in playing this great game called Splinterlands please click on my referral link. It is free but in order to earn real assets such as cards and token you would have to invest in a starter deck or purchase game cards. Join the discord to learn more. Good luck!

THANKS FOR READING! CONTINUE TO PLAY SPLINTERLANDS!

---
---