Strategy Corner #15 - Equalizer Ruleset - Is Triage useless ability there ?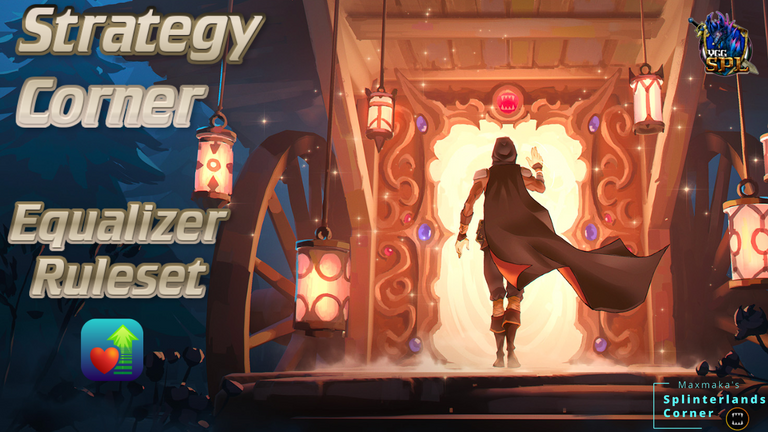 Hello Splinterlanders :)
Another week, another ruleset :). I still try to figure out what could be the best time to publish the post. Unfortunatly timing of Splinterlands Battle Mage Secrets Weekly Challenge! post is probably the worst because it's exactly after my Wednesday stream, where we have a blog post prediction game announcement. Maybe I will try to publish the post before my Thursday stream, so it will be one week to put your prediction in the comments section. Maybe you have some other ideas on how to solve this issue?
Regarding today's battle and ruleset, it's a nice coincidence, because, on a recent Wednesday Prediction Game stream, we got a perfect battle that illustrates what mistake we should avoid. You can watch the part of the stream below:
https://www.twitch.tv/videos/1815713276?t=12h38m12s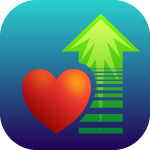 Description:
All units start with the same health, based on the highest health on either team.
Buffs and debuffs are done afterward - this impacts base health.
Firstly, the description of the ruleset in the game is not perfect, sometimes you got just general information which not giving you all information you need. Best way to read the full description as above from the game documentation at least once. You can check all here.
Equalizer is in my opinion quite an easy ruleset, but as you can see below sometimes it could be tricky :). Overall you try to concentrate on damage, and health points of the units it's totally irrelevant. The next very important thing is focus fire, if you make a mistake and got spread damage team, you will probably lose the battle. About healing, I think tank heal is a great addition, all monsters on the battlefield got the highest amount of HP among all of your and your opponent's units. So probably the healing ability could heal up to 3-4 damage every round, and it will same amount for every monster on the first positions. And how about triage? Bringing triage around your team usually is a mistake. Why?, optimally all teams shouldn't target any monsters other than the first position. So triage shouldn't occur at any time during the battle. Of course, if an opponent makes a mistake with targeting, triage could be very effective, but overall usually, in that case, you should win anyway.


As I mentioned above, we got an almost perfect battle to present the concept of an equalizer ruleset and what approach, in my opinion, could be optimal. As in the previous article about different rulesets usually, there is at least a few quite equally effective strategy, so for equalizer, I think it's much simpler. Of course, you still need to choose the main damage type of your monster, and some defense strategies, but usually you concentrate on some monster from every splinter which is just good in this kind of battle.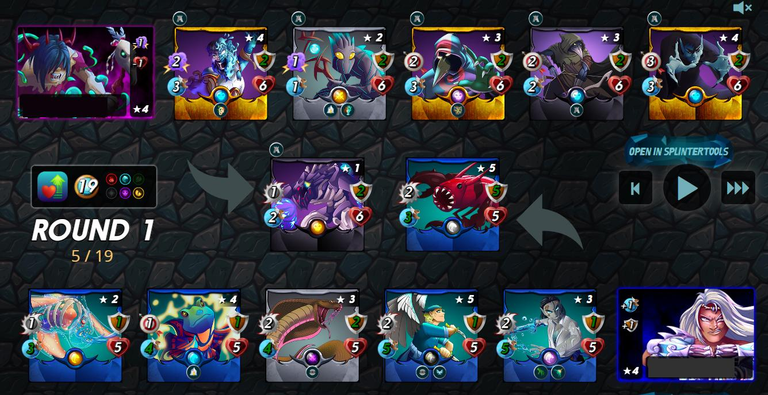 In general, I think death splinter has the most usable monster for this ruleset, but of course, you can find a nice setup among any other colors. Here I provide the triage to punish more opponents' mistakes :). Let's see how it will go.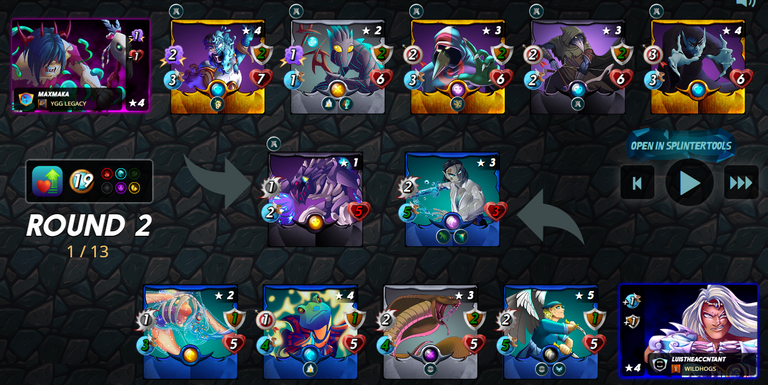 Round 2, my concentrate fire is overwhelming here, opponent made a basic mistake with spread damage, sometimes full sneak team could be surprising, but here definitely it's not enough. My triage (which overall it's a mistake) heal all damage, the opponent's triage was useless.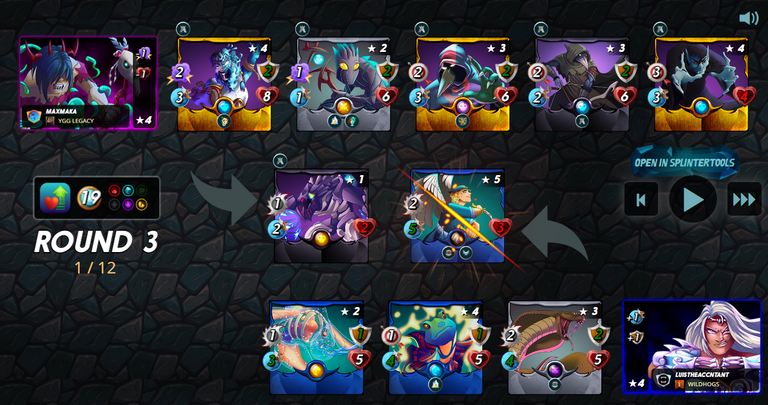 Round 3, now you can see even better, how big a mistake is not to focus fire. I haven't lost any monster yet, the opponent already has two. Additionally my second tank - life leach monster gets more and more health, I will get to that in the team selection section.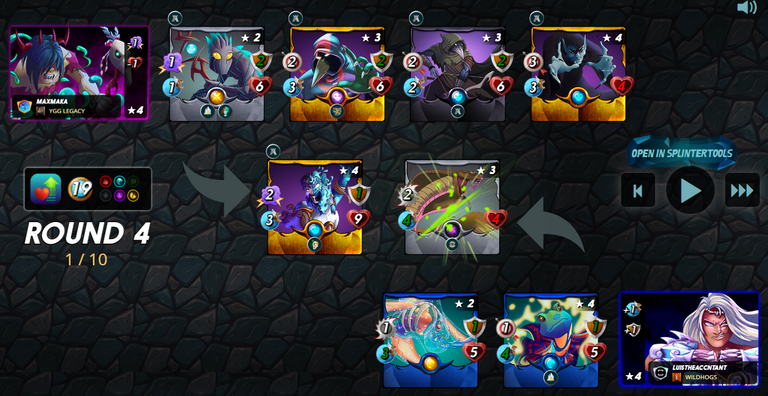 Round 3, we lost the first monster, zero mana monster :). The situation looks almost perfect for us, opponent lost a lot of firepowers, but finally, all his monsters targeted the same target, but it was definitely too late :)
Round 6 - final blow, we just skip the whole round 5, opponent's range monster could even attack us, so it was just a matter of time.


We have already analyzed a few things during the battle presentation, for sure main problem of the opponent's team was spread damage. Sometimes strong sneak team could be a surprise if your team is relying on a strong first-position tank monster with additional support units behind. But in our case, two sneak units could do much, with additional triage it was even worst for our opponent. Let's see our best option for the team, this time we concentrate on the low mana battle. I will not include Ravenhood Warden, because it become the core team for almost all my death teams :).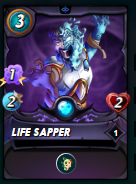 LIFE SAPPER
, all life leach monsters are very useful. Another common choice is
VENARI BONESMITH
. Especially in the equalizer ruleset, they shine even more, because usually they are low health points monsters and now they just become the beasts :). Usually, I try to put them in the second or third position, they are magic so they still can attack when they come to first positions, and get more health every time they hit, so they give you more buffer time for the rest of your team.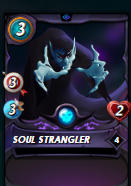 SOUL STRANGLER
I think this card is usually underrated among the players, but even with no additional ruleset option, three mana for three damage is a good deal for any low mana battles. Of course, if you don't have to worry about low health points with an equalizer, it becomes so much better option for your line-up. usually, it landed on my last or second to last, to maximize the damage output of this unit.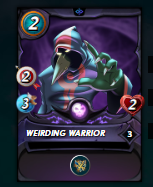 WEIRDING WARRIOR
, another staple in the low mana death team, is a very useful monster with a great mana cost/ damage ratio. Shatter sometimes seems useless ability, but even in normal battle could surprise your enemy. For Equalizer ruleset, another tendency is to choose some very low-heath monster with a lot of armor, shatter in that case is just a life-saving ability that could decide who will win the battle.


I think we have discussed the basic concept of equalizer during the battle presentation and analysis. As I mentioned above, the equalizer ruleset seems to me more straightforward. You put all the highest damage units, if they got some additional armor it is even better. There are some good units with just 1 health point and plenty of armor, like for example new neutral soulbound card: Dumacke Orc. In higher mana matches I think this card is a must for equazlier battles. I know, maybe my opinion about triage could be controversial, but I think getting triage is usually a mistake, and with a good opponent, it is supposed to be a useless ability on the battlefield. If you have different opinion just try to convince me with your comments :)

I hope you like this kind of battle and strategy presentation. More strategy analysis, discussion, and prediction games you can find on my Wednesday Splinterlands.tv stream. You can check the schedule here
If you have any comments, please do not hesitate. Do you think I could improve anything just tell me :)

If you wish to try out Splinterlands you can use my reference link.
Thumbnails and other pictures borrowed with permission from the Splinterlands team or made in Cooltext

We continue our game from the previous week, today new battle, a new card to win :).
I come to some idea, I hope you will like them and participate. Every week I will publish one battle, and your goal is to point out the first victim of the battle and who will be the winner. This game is exactly the same as my prediction game which I run on my Wednesday Splinterlands.tv stream. I know that not everyone can attend the stream, so I hope you will still have fun that way. More about the rules can be read here.
Among all participants who get the correct answer, I will randomly (probably on my Wednesday stream) choose one winner.
The prize of the blog prediction game for the lucky winner will be the epic card: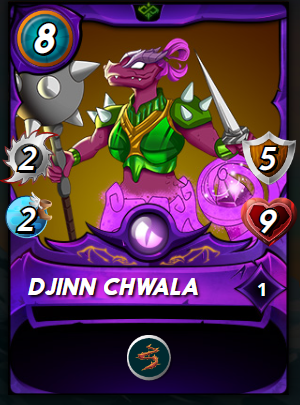 Here we got the battle with Equalizer ruleset: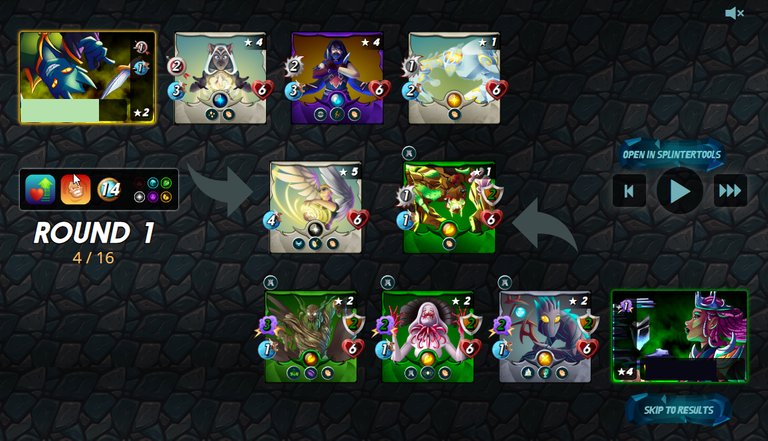 Game instruction:
Try to point out which monster will die first on the battlefield and who wins the battle
t - top player
b - bottom player
number - order counting from the first position
Examples:
t2b = monster on the second position of top player die first, the bottom player wins
b6t = monster on the sixth position of bottom player die first, the top player wins
t3t = monster on the third position of top player die first, the top player wins


Previous articles:
---
---