My winning card in Quest Giveaway Round #873 by @cryptofiloz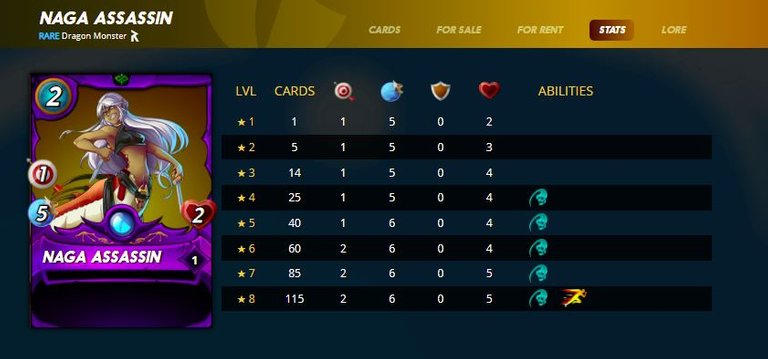 Hi everyone! I am happy that I won Naga Assassin from Splinterlands Game thanks to @cryptofiloz giveaway in which I participated.
Every card that adds to the collection is valuable and a new chance to discover the game assets and the abilities in the game.
I invite you all to join these Giveaways which are simple ones. You just have to comment on the post with the card you want and with your user name in the Splinterlands game. The winner is decided randomly.
So, I invite you all for the next round that you can still join here
Best!
---
---