How to start playing Splinterlands using PayPal

English version (Leggi la versione italiana)
Splinterlands has decided to sell Chaos Packs via credits only. This choice has many advantages for both players and Splinterlands.
Economic stability of credits
Players can implement a long-term credit investment strategy. in the event that the price of the hive, the Dec or the sps has to go up, a player can decide to buy credits at the current price. Since a credit is always worth a thousandth of a dollar, that player can rest easy should the market crash.
I give an example:
In October 2021, a dec was worth 14 thousandths of a dollar, or 14 credits. In November 2021, a dec was worth 5 thousandths dollars, that is, five credits.
The market had collapsed by 100 - (5/14 * 100) = 64.3%
Advantages in purchasing credits
Players who purchased credits in October 2021 still have 14 credits for every Dec spent today. This is a huge advantage in case you want to buy credits for the future, for example for the next Splinterlands expansions or if the market is about to collapse and want to put their money on the safe side.
Another advantage of buying credits is that you believe they can be spent on the purchase of cards. When the value of the dec goes down, the value of the cards also goes down as players are unwilling to spend more than the Dec value if the value is halved. The economic stability of credits brings a second advantage: being able to buy cards at a lower price when the value of the dec drops.
After this short exposition for Splinterlands economics experts, I move on to describe How to purchase credits through PayPal. Definitely a useful topic for new players who don't know anything about crypto currency would like to start playing Splinterlands.
How to buy credits with PayPal
I recommend that you perform the procedure via a mobile phone to facilitate the confirmation of your identity.
First log into Splinterlands with your account. At the top of the screen you will find an image of a yellow coin with a + symbol on the right

Click the + symbol and the credit purchase window will open.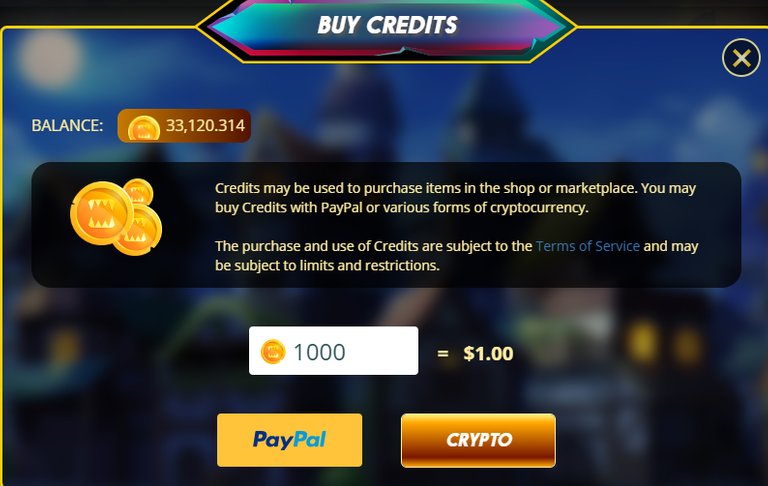 Splinterlands immediately gives you help by informing you that for a dollar you will buy 1000 credits. Now enter the number of credits you want to purchase and then press the PayPal button.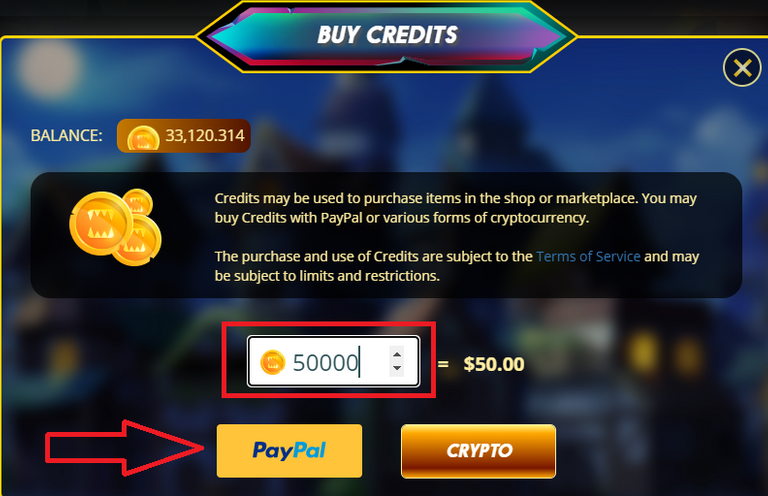 The verification of your identity window will open as you are spending dollars and not cryptocurrency.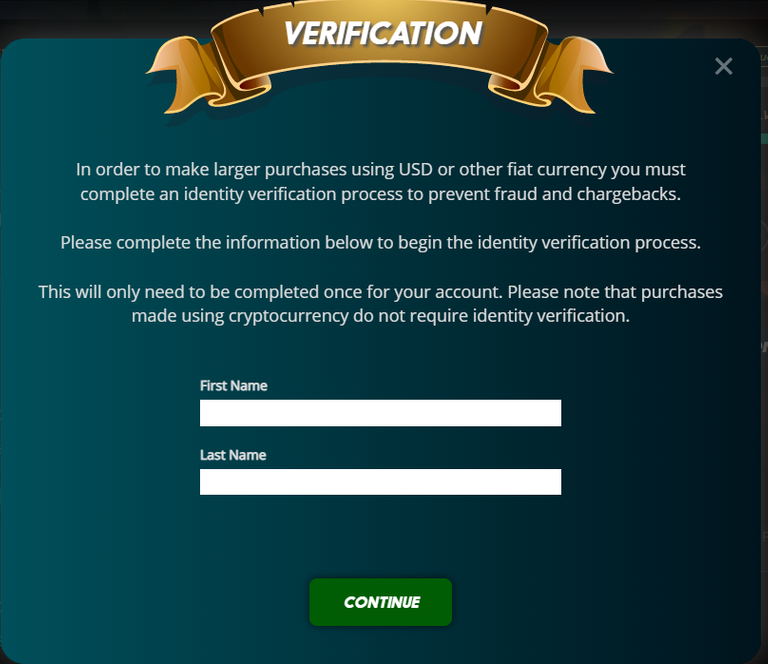 Enter your first and last name and press the continue button.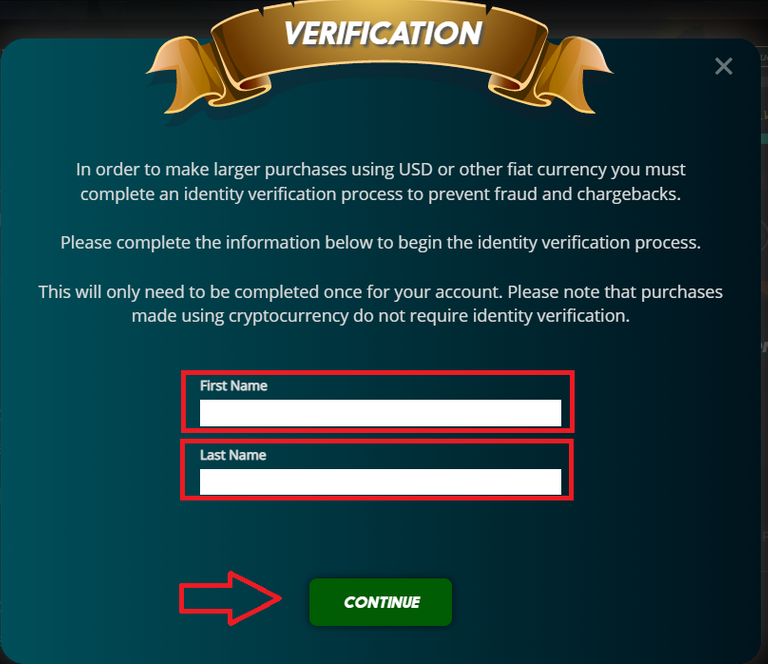 The document selection window will open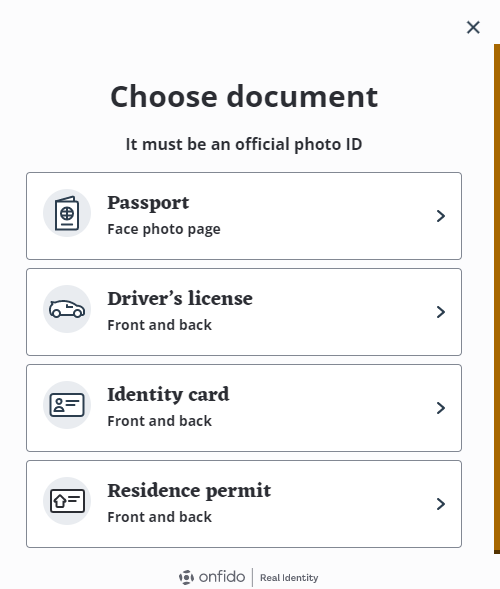 Choose the document you want most then write and the country selection window will open.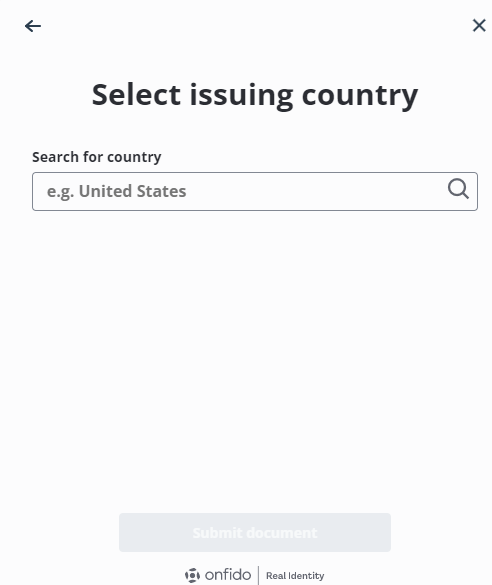 Enter the country where you obtained that document and click the Submit document button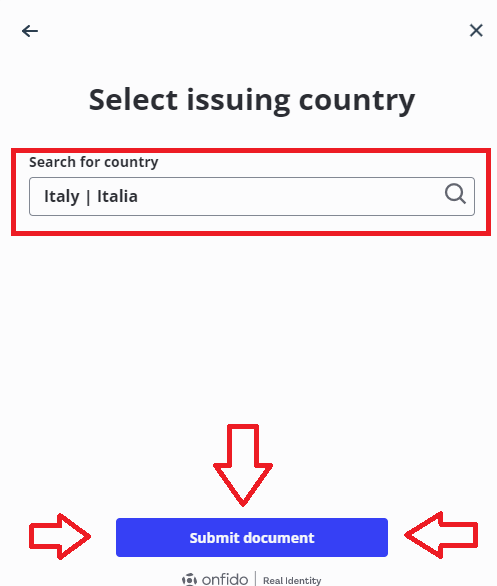 The window for taking photos will open. From the image you can see that I have chosen the driving license.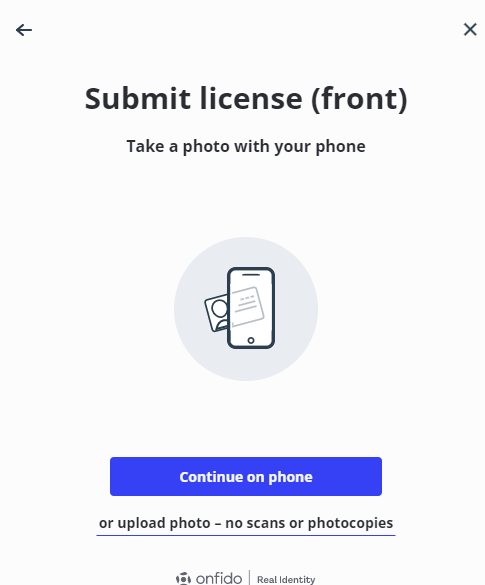 If you started the procedure from your phone, it will open the camera. If you started the procedure from your computer, you can upload the photos. So pass the photos taken on your computer and hit the Upload Photo button.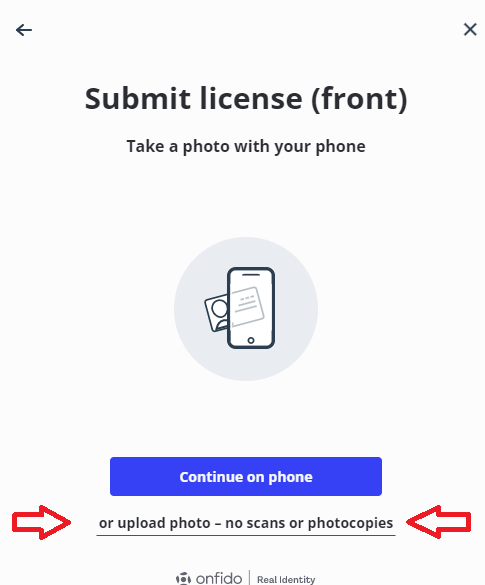 The photos will be validated and, if taken well and the documents have not expired or you do not have serious problems with the law, the documents will be approved.
Immediately after, the selfie window will open.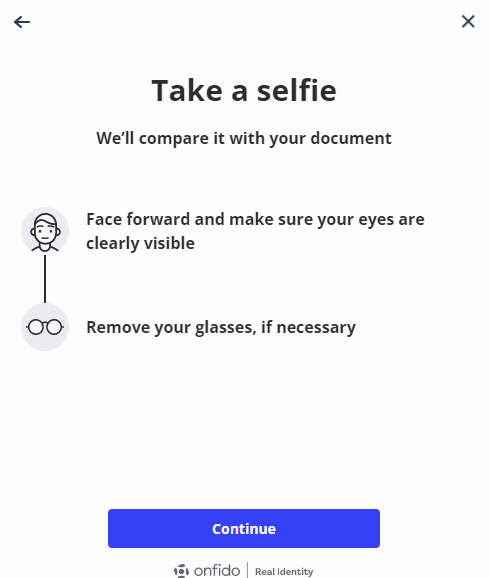 Press the Continue button and follow the instructions.
The procedure ends here. Splinterlands warns that it will take up to 24 hours for your identity to be verified.
The next day click again on the + of credits, enter the number to buy and press the button with PayPal: Pay with PayPal window will appear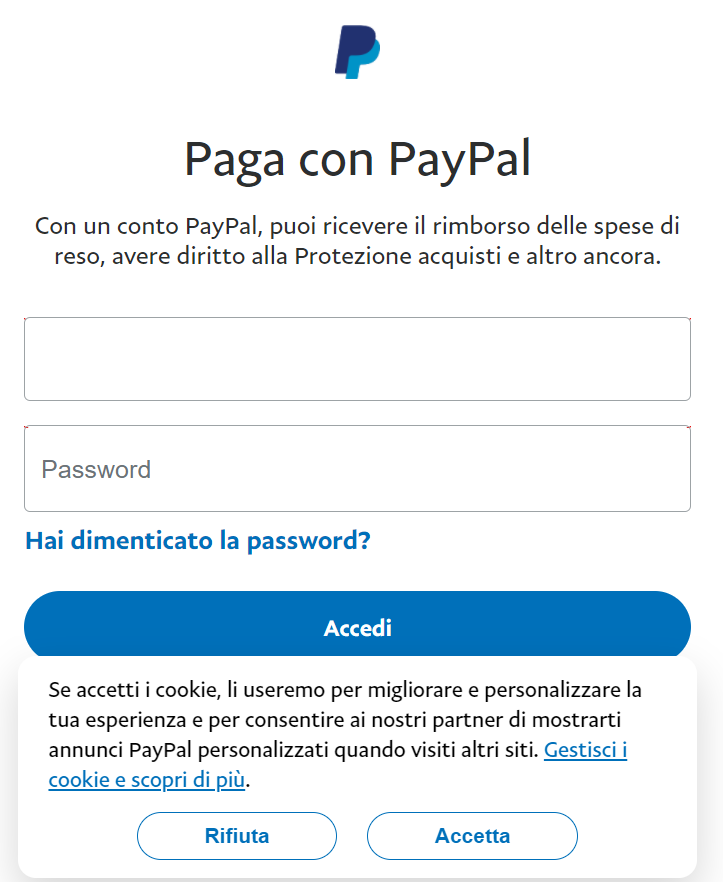 Splinterlands ha deciso di vendere i pacchi Chaos solo tramite crediti. Questa scelta a molti vantaggi per sia per i giocatori sia per Splinterlands.
Stabilità economica dei crediti
I giocatori possono attuare una strategia di investimento a lungo termine sui crediti. nel caso in cui il prezzo di hive, dei Dec oppure degli sps dovesse salire, un giocatore può decidere di acquistare i crediti al prezzo di quel momento. Poiché un credito vale sempre un millesimo di dollaro, quel giocatore potrà stare tranquillo nel caso il mercato crollasse.
Faccio un esempio:
A ottobre 2021 un dec valeva 14 millesimi di dollaro, cioè 14 crediti. A novembre 2021 un dec valeva 5 millesimi dollaro, cioè cinque crediti.
Il mercato era crollato del 100 - (5 / 14 * 100) = 64.3%
Vantaggi nell'acquisto dei crediti
I giocatori che hanno acquistato crediti a ottobre 2021 possiedono ancora oggi 14 crediti per ogni Dec speso. Questo è un grandissimo vantaggio nel caso si vogliano acquistare crediti per il futuro, per esempio per le prossime espansioni di Splinterlands oppure che il mercato stia per crollare e vogliano mettere al sicuro e proprio soldi.
Un altro vantaggio nell'acquistare crediti è che credi di possono essere spesi per l'acquisto di carte. Quando il valore del dec scende, anche il valore delle carte scende poiché i giocatori non sono disposti a spendere più dei Dec nel caso il valore di dimezzasse. La stabilità economica dei crediti porta un secondo vantaggio: poter comprare carte a un prezzo minore quando il valore del dec scende.
Terminata questa breve esposizione per gli esperti dell'economia di Splinterlands, passo a descrivere Come si effettua l'acquisto di crediti tramite PayPal. Un argomento sicuramente utile per i nuovi giocatori che non conoscono nulla di cripto valuta la vorrebbero iniziare a giocare a Splinterlands.
Come acquistare crediti con PayPal
Ti consiglio di eseguire la procedura tramite un cellulare per facilitare la conferma della propria identità.
Per prima cosa accedi a Splinterlands con il tuo account. Nella parte superiore dello schermo troverai l'immagine di una moneta gialla con a destra un simbolo +

Clicca il simbolo + e si aprirà la finestra per l'acquisto di crediti.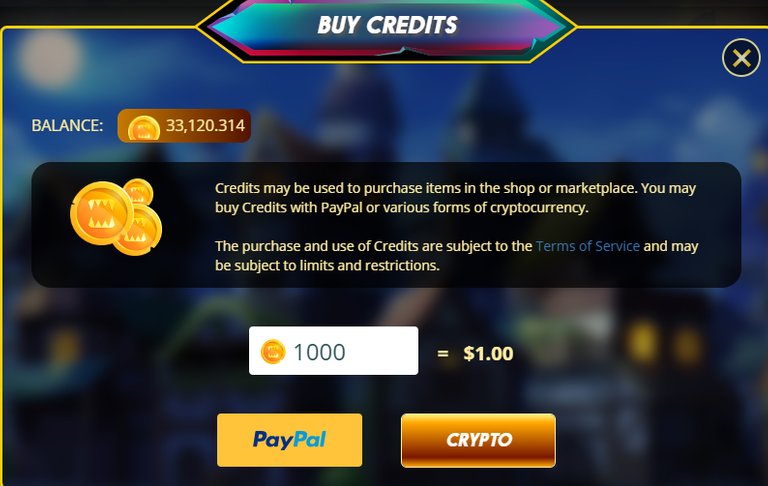 Splinterlands ti dà subito un aiuto informandoti che spendendo un dollaro acquisterai 1000 crediti. Ora inserisci il numero di crediti che vuoi acquistare e poi premi il pulsante PayPal.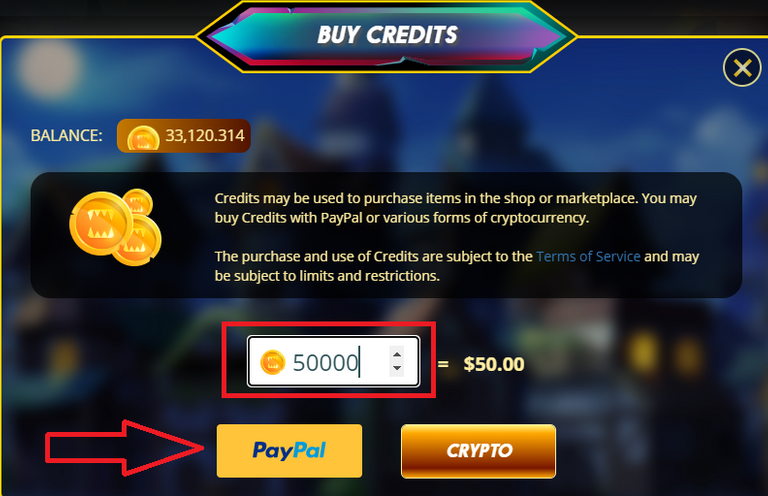 Si aprirà la finestra verifica della propria identità poiché si stanno spendendo dollari e non criptovaluta.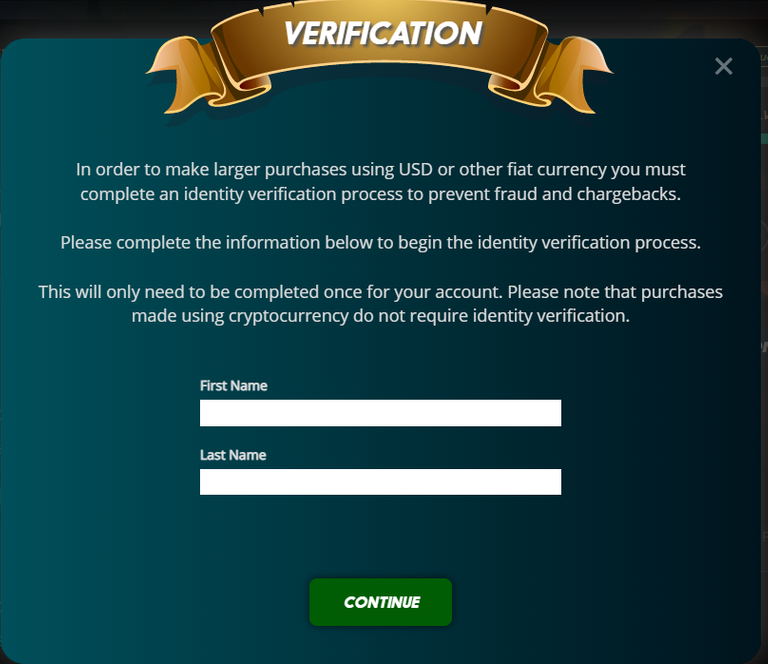 Inserisci il nome e il cognome e premi il pulsante continua.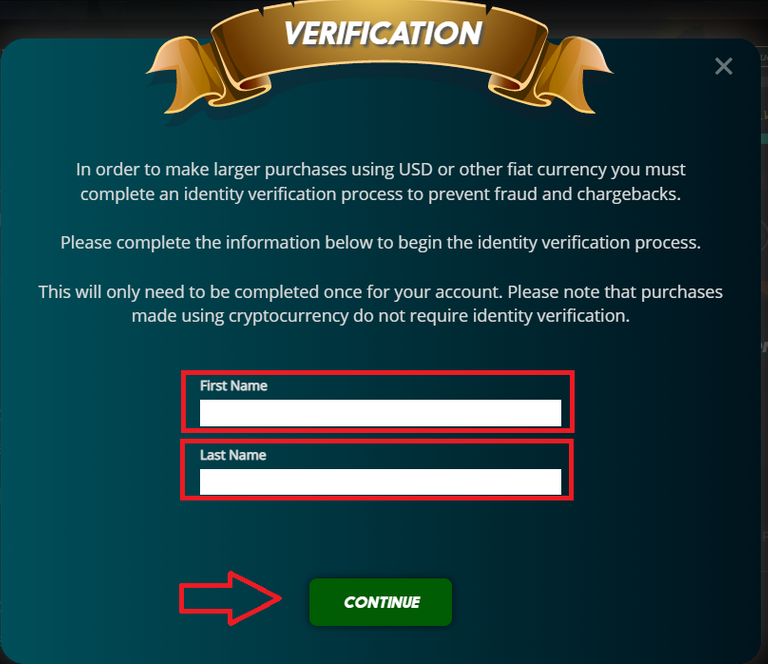 Si aprirà la finestra della scelta del documento.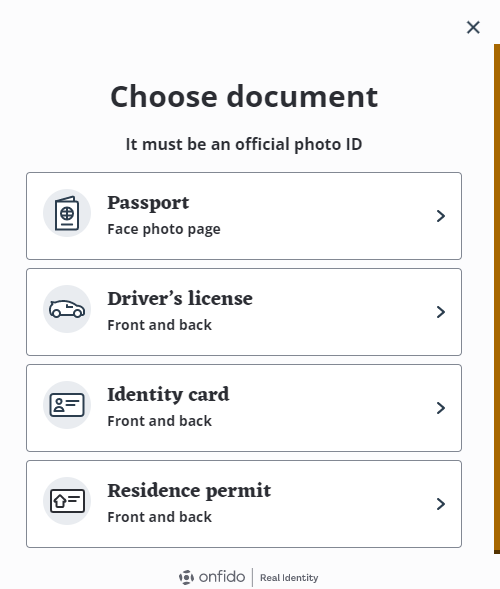 Scegli il documento che più desideri poi scrivi e si aprirà la finestra della scelta della nazione.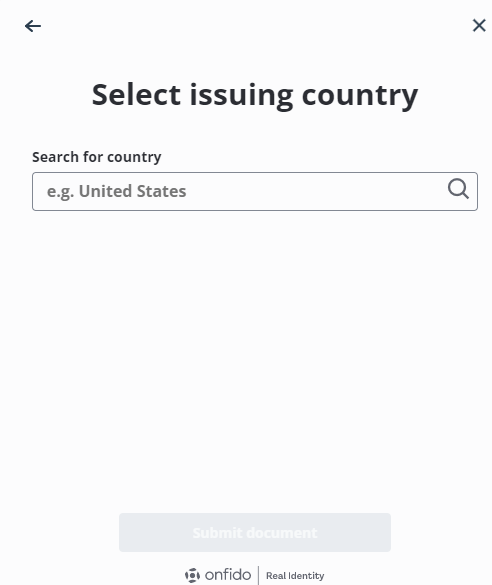 Inserisci la nazione dove hai ottenuto quel documento e clicca il pulsante Submit document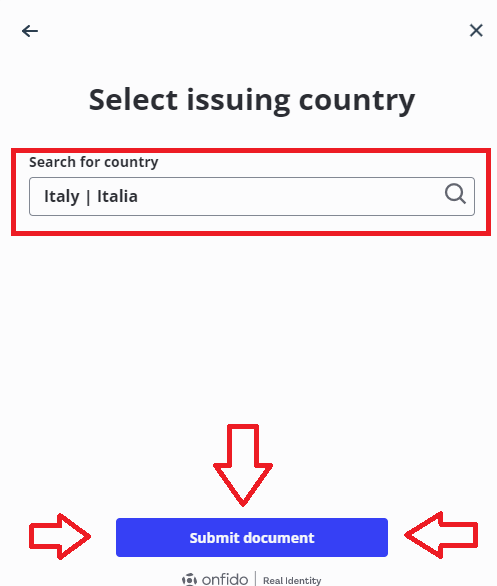 Si aprirà la finestra per scattare le foto. Dall'immagine puoi vedere che io ho scelto la patente.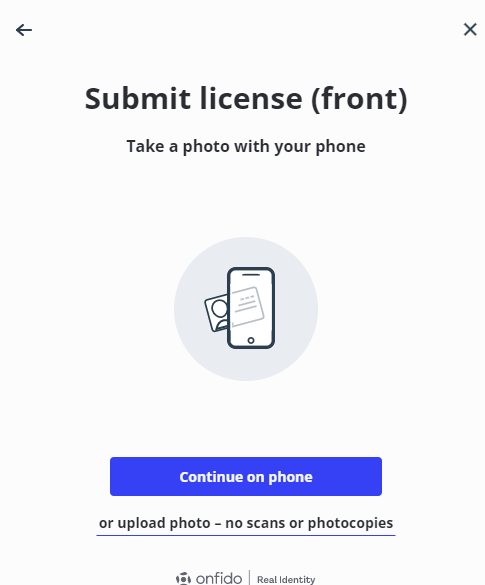 Se hai avviato la procedura dal telefono, si aprirà la fotocamera. Sul computer puoi eseguire l'upload. Perciò passa le foto scattate sul computer e premi il pulsante Upload photo.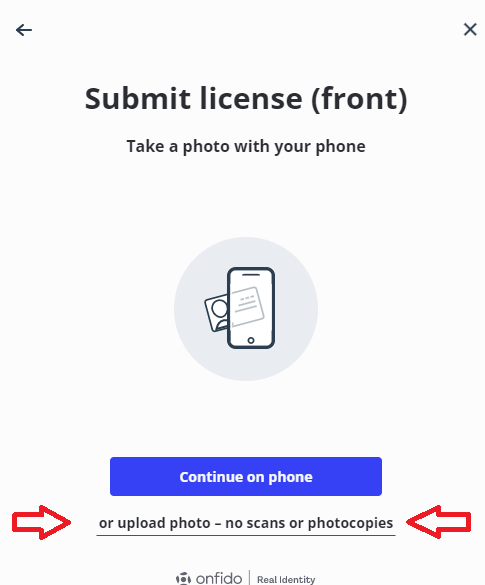 Le foto saranno validate e, in caso siano scattate bene e i documenti non siano scaduti oppure tu non abbia problemi seri con la legge, i documenti saranno approvati.
Subito dopo si aprirà la finestra del selfie.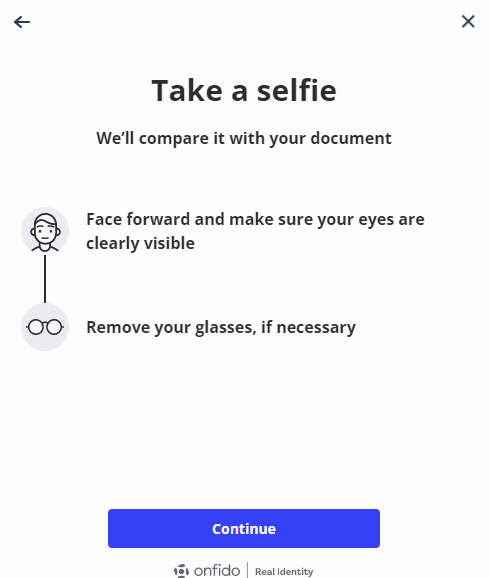 Premi il pulsante Continue e segui le istruzioni.
La procedura termina qui. Splinterlands ti avvisa che ci vorranno fino a 24 ore per concludere le verifiche alla tua identità.
Il giorno dopo fai click di nuovo sul + dei crediti, inserisci il numero da acquistare e premi il pulsante PayPal: apparirà la finestra Paga con PayPal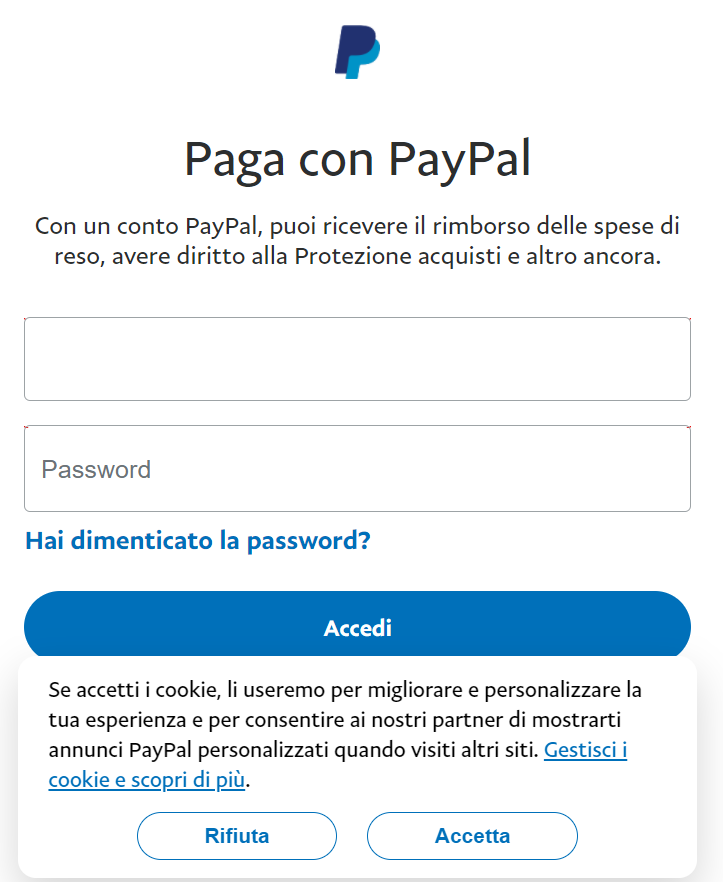 ---
---