Resolve the Peakmonters rental error
ENG
Are you having trouble renting your cards?
Splinterlands has decided to stop renting cards played within 24 hours and cards in cooldown. Unfortunately the decision was so quick that Peakmonters was unable to update in time.
Look at the Status column and you will find a number of hours or a clock. Those cards cannot be rented. If you try to rent a set of cards that contain even just one of those, Peakmonsters won't do anything.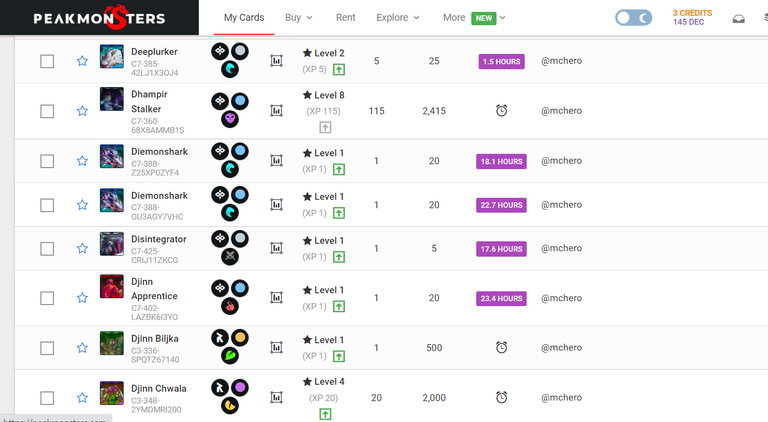 How to fix the error
Go to the filters and set them as follows: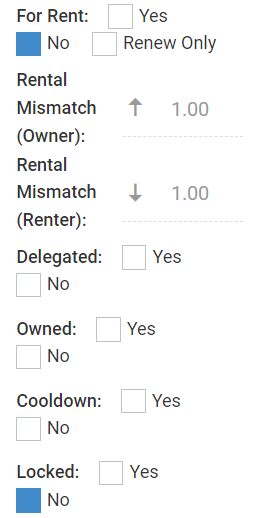 Scroll down and you will find all the cards with the hours or clock grouped together. Uncheck them all.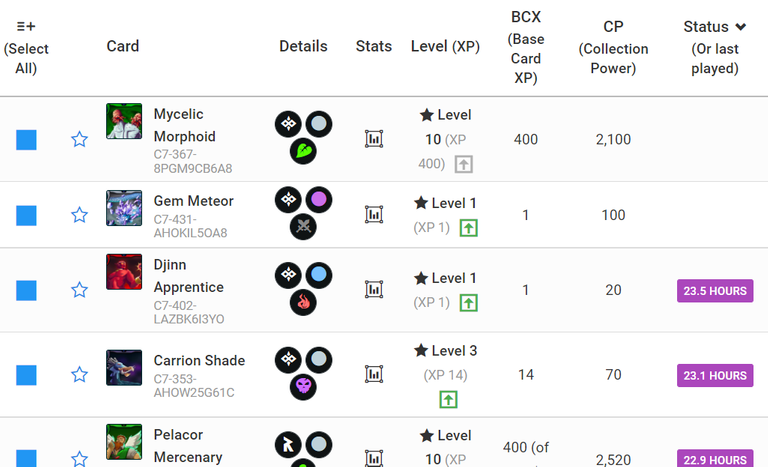 Now click on the Status column to make the down or up arrow appear, then select all the cards to rent.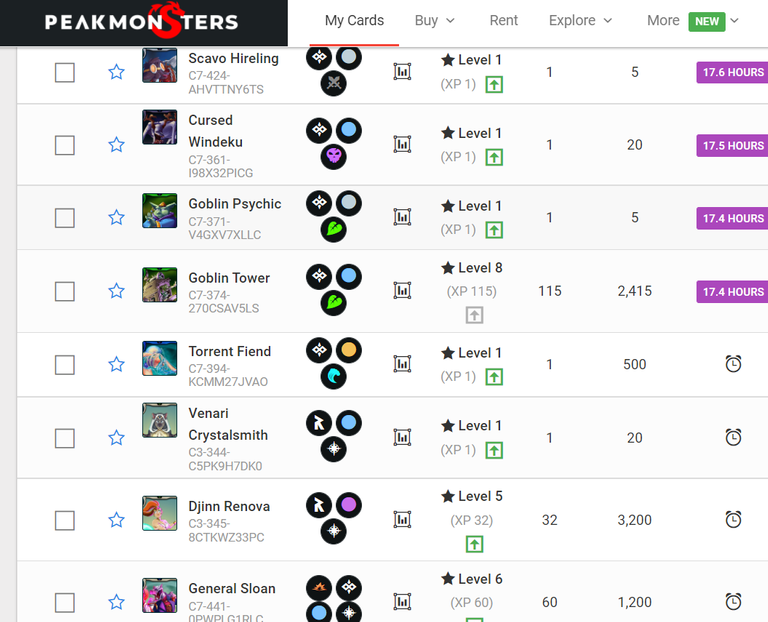 You can now rent your cards.
BEWARE OF THE CARDS YOU PLAY
The rent change was so quick that Splinterlands forgot about an important thing: if you are in Silver and own a level 10 common, Splinterlands will cooldown that card even if you can't use it in Silver and you own othero ones with a lower level. This would prevent you from renting out your most expensive cards. So I recommend that you rent all the cards and then go back to playing
ITA
Stai avendo problemi ad affittare le tue carte?
Splinterlands ha deciso di impedire di affittare le carte giocate entro 24 ore e quelle in cooldown. Purtroppo la decisione è stata così veloce che Peakmonters non è riuscito ad aggiornarsi in tempo.
Osserva la colonna Status e troverai un numero di ore oppure un orologio. Quelle carte non possono essere affittate. Se provi ad affittare un insieme di carte che contenga anche solo una di quelle, Peakmonsters non farà nulla.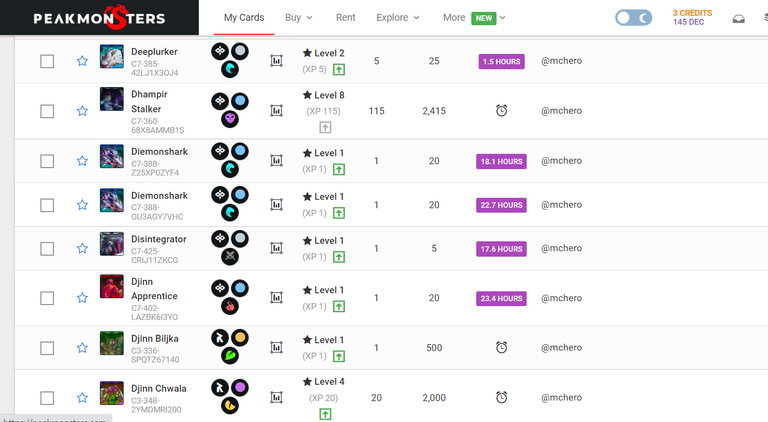 Come risolvere l'errore
Vai nei filtri e impostali nel seguente modo: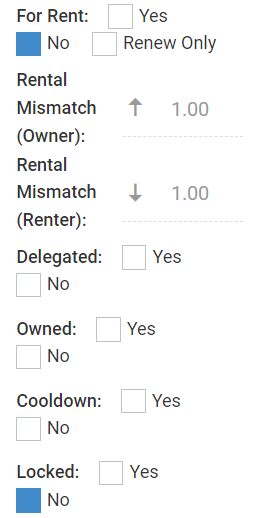 Ora clicca sulla colonna Status per far apparire la freccia verso il basso o verso l'alto, poi seleziona tutte le carte da affittare.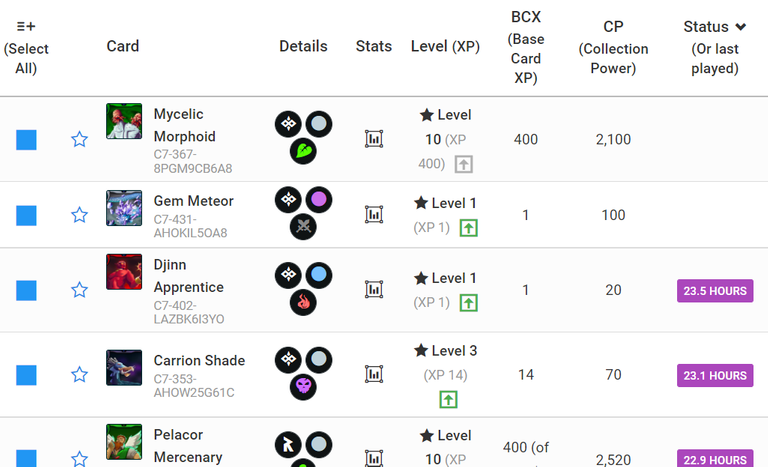 Scorri verso il basso e troverai tutte le carte con le ore o con l'orologio raggruppate. Deselezionale tutte.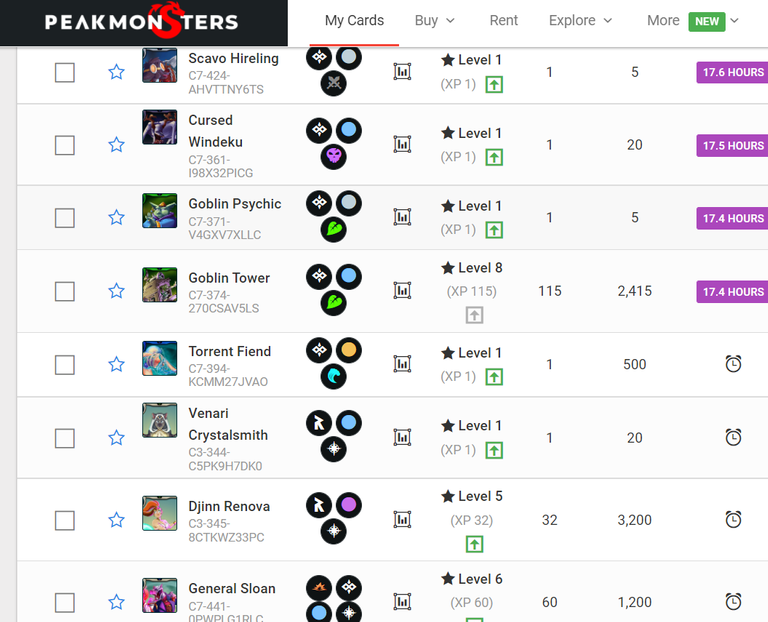 Ora puoi affittare le tue carte.
ATTENZIONE ALLE CARTE CHE GIOCHI
La modifica agli affitti è stata così veloce che Splinterlands si è dimenticato di una cosa importante: se sei in Silver e possiedi una comune di livello 10, Splinterlands ti metterà in cooldown quella carta anche se non puoi usarla in Silver e ne possiedi altre di livello più basso. Questo ti impedirebbe si affittare le tue carte più costose. Perciò ti consiglio di affittare tutte le carte e poi tornare a giocare
---
---