Pack Opening - Gladius! [EN/PT-BR]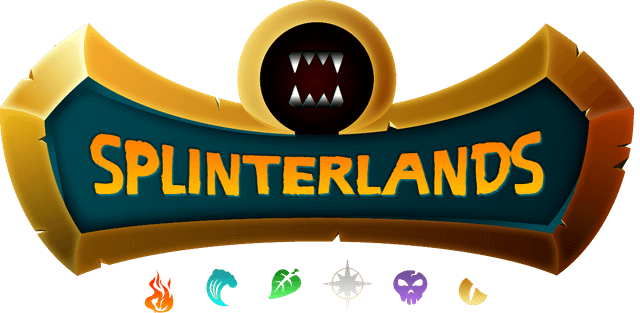 [EN]
Hello everyone!
Today I'm going to try my luck again opening a couple of Gladius packs. I still haven't got much luck with Gladius, so I'm hoping my luck will change today.
[PT-BR]
Olá pessoal!
Hoje vou tentar minha sorte novamente abrindo dois packs Gladius. Eu ainda não tive muita sorte com Gladius, e espero que minha sorte mude hoje.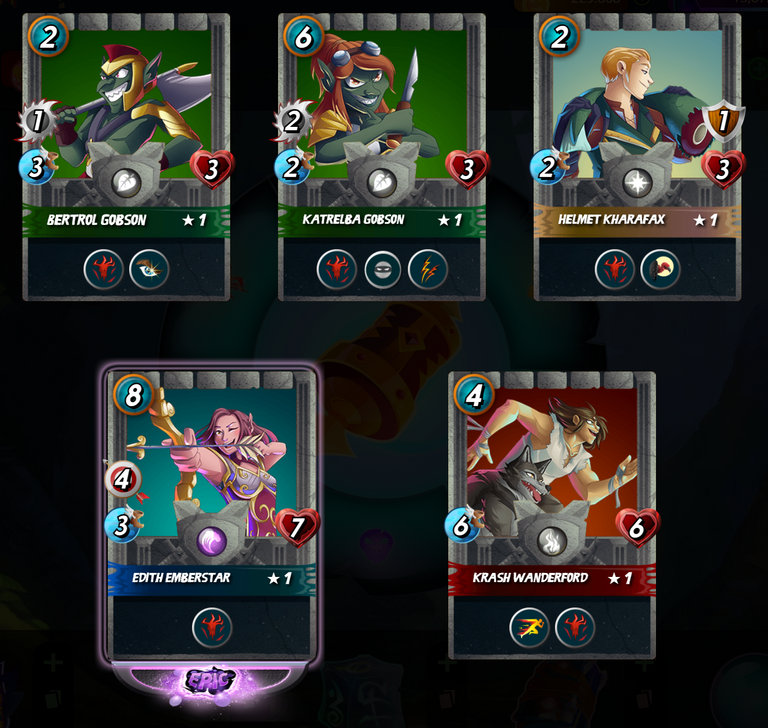 [EN]
The first pack I got 4 commons and 1 epic. All 4 commons I already had before, but the epic Edith Emberstar is new for me. It's a high mana ranged card.
[PT-BR]
O primeiro pack eu peguei 4 comuns e 1 épica. Todas as 4 comuns eu ja tinha antes, mas a epica Edith Emberstar é nova pra mim. É uma carta de ataque ranged com mana alto.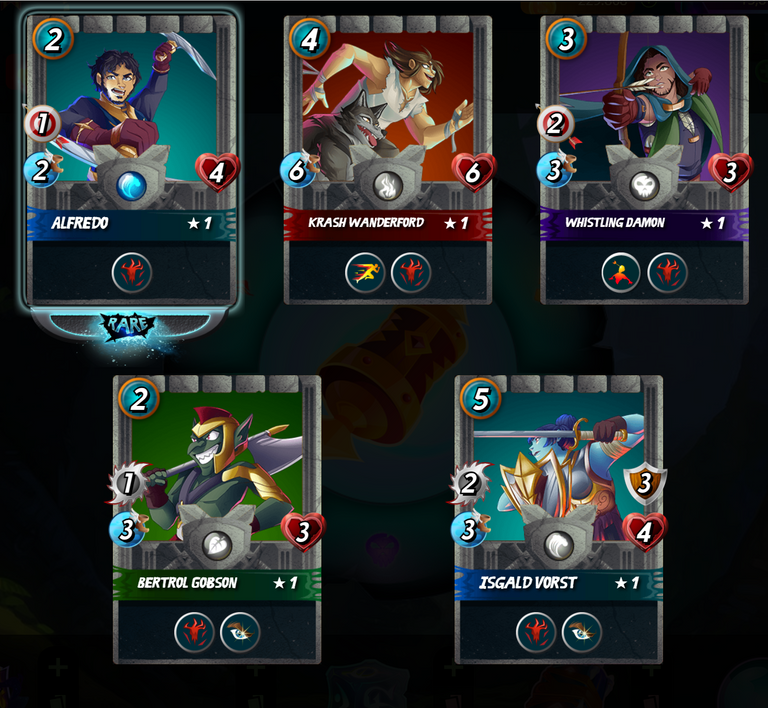 [EN]
The second pack gave me 4 commons and 1 rare. Again, I already had all 4 commons, but I didn't have the rare Alfredo. Alfredo is also a ranged attack monster, but low mana.
I also completed 5 cards for Krash Wanderford and Bertrol Gobson, and was able to combine both into a level 2.
[PT-BR]
O segundo pack me trouxe 4 comuns e 1 rara. Novamente, eu ja tinha as 4 comuns, mas eu nao tinha a rara Alfredo. Alfredo é também uma carta com ataque ranged, mas com mana baixo.
Eu também completei 5 cartas do Krash Wanderford e Bertrol Gobson e assim pude combinar transformar essas duas cartas em level 2.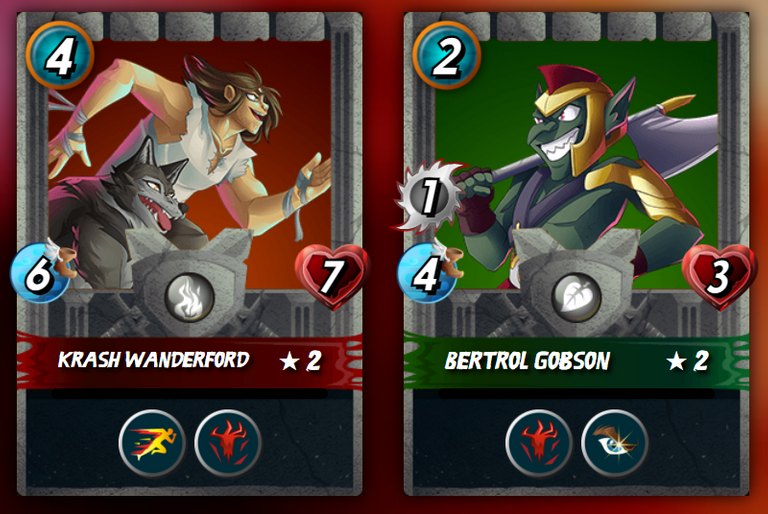 Thanks for stopping by. See you next time!
Obrigado pela presença. Até a próxima!!

---
---