Add some P2E coins to your portfolio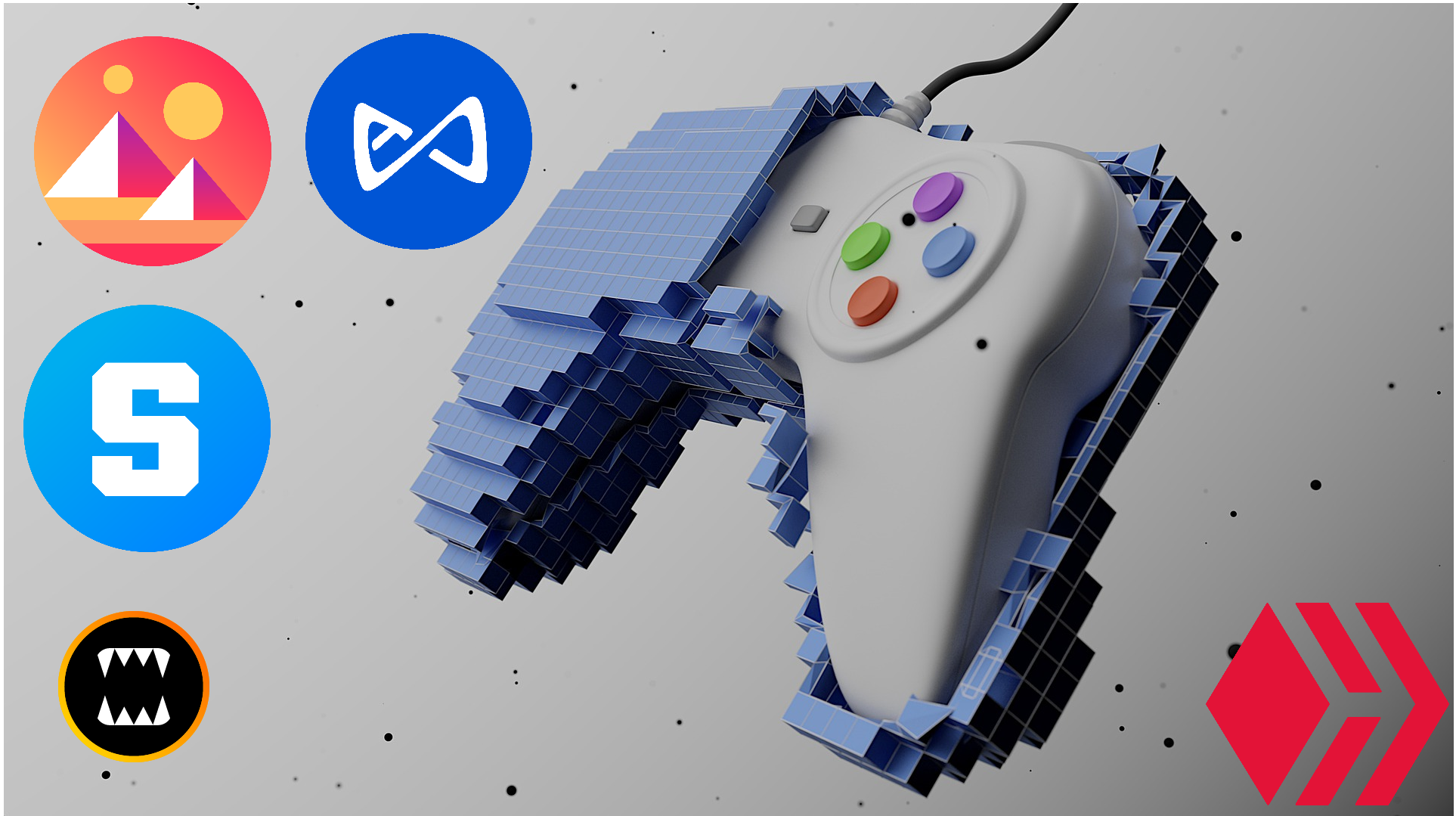 With the widespread acceptance of blockchain games and the new adoption of the play-to-earn (P2E) gaming model, we are seeing a big boost in the blockchain gaming market and it is not going to stop anytime soon.
The big buzz around the metaverse is also contributing to the high rise in the price of some of these P2E coins.
A lot of people who are optimistic when it comes to the development of the metaverse believe that to build the metaverse, the best place to start is blockchain games.
What does P2E mean?
Play-to-earn is a new model in the gaming industry that allows the players of blockchain games to earn rewards in form of in-game tokens. Unlike in traditional gaming where gamers only pay to get access to special features and assets in the game.
This new gaming model is mostly used in blockchain games. This also means the transactions carried out in these blockchain games are done using a native token or coin built for in-game transactions.
The P2E model is considered the future of gaming. With blockchain technology getting fused with gaming, it is safe to say that in the near future the P2E gaming model is going to take over the gaming industry because of the benefits gamers will get.
Some P2E coins to take a look at
MANA:



Source
MANA is the native coin of the decentraland metaverse. It is regarded as one of the big P2E coins. with a lot of people and brands using decentraland to get into the metaverse by buying virtual land.
SAND:



Source
SAND is the native coin of the sandbox. The sandbox is a virtual platform that allows users to create, build, buy and sell virtual assets. Its native coin also has a lot of potential of becoming very valuable crypto in the near future.
SPS:



Source
The SPS coin is the native coin of splinterlands. Splinterlands is a card collectible game built on the hive blockchain. Splinterlands is quite a popular game among hive users and it has a lot of potential of becoming a really big blockchain game that will provide more value to its users.
AXS:



Source
AXS is the native coin of the blockchain-based game Axie Infinity. Axie Infinity is a blockchain-based battle game that allows its users to earn tokens and coins which can later be traded in a marketplace.
A lot of people believe that to invest in P2E coins you'll have to be a gamer. Being a gamer actually gives you an upper hand when it comes to P2E games and how to earn from them.
If you are willing to invest in this new model of gaming you can still do so even without playing these games.
There are a lot of P2E games out there so the possibilities are unlimited.
Just invest a little of your spare cash and see how far it can go. But i'll advise you do your research before investing.
Posted Using LeoFinance Beta
---
---