Burn Party Grows With Two New Participants! Every Friday we burn some gold cards!
Welcome to the METHODOFMAD Splinterlands Friday Burn Party!
This week we light up some Golden Vampire Bats.
I am excited to see new burning partners this week. @leonchikov joined in with the burn of a Gold Venari Heatsmith and @eijffelbridge torched a Golden Vampire Bat. Results below

Every Friday, I burn a minimum of 5 gold cards in Splinterlands. Why burn? Fewer cards in the game will result in higher future prices. It's supply and demand, baby! I can't control demand, but I can adjust supply.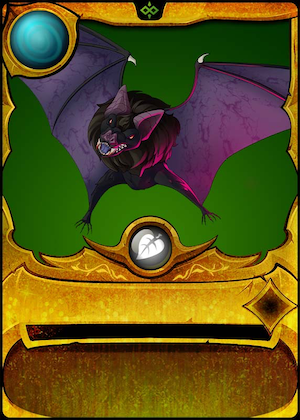 In addition to burning cards, I am adding in a new addition thanks to @eijffelbridge as we attempt to Reduce The Supply of DEC My contribution to @eijffelbridge effort will be locking up the DEC from my burns in a liquidity pool.
Our lock up so far is 1375 DEC in the pool from burning cards. In addition, check out https://peakd.com/hive-13323/@eijffelbridge/burn-baby-burn-reducing-supply-of-cards-then-lockup-the-leftover-dec
We would love to have your support on both initiatives.
Here's my burn proof for this week. Images from @peakmonsters website www.peakmonsters.com and www.splinterlands.com


And if you do the same, then we can cause a bigger change.
As always a shoutout to the original Hivers who inspired the start of my Friday Burns @urri2020 and @pwbanker
Urri2020 wrote this article that inspired me. WANT TO BURN GOLD FOIL IN SPLINTERLANDS?
I encourage you to have a Friday burn party also. Put a link to your burns in the comments below. I will support your burns. If you write a post about your burns, link your post in the comment section below. I will reblog and support it.
Want to learn more about Vampire Bat? Visit www.splintercards.com
Also, I encourage you to follow @leonchikov He is tracking great cards to buy and rent. Here's his latest article that might help you find good and profitable cards https://peakd.com/hive-13323/@leonchikov/top-10-cards-for-rent-26-january-2023
The minimum burn will be 5 Golden Cards. Some weeks, I will burn more than 5 cards if I have a good week. The more we burn, the more we earn in the future maybe?! Just an FYI the weekly CARD COST and WK BURN COST columns are based on that's week market price to buy the card and the market price of DEC. So in some weeks, burning cards is less of loss than other weeks.
Also, I am giving congratulations to @mercurial9 who has been on a journey to open 1,000 Chaos Packs in a year. What a journey! See his recent post at Week 48. He inspired me to do a 52 week challenge also and I have learned a great deal about the economy of Splinterlands as a result.
---
---