Battle Strategies - Facing Magic Attacks! [PT/EN]
[PT]
Olá Splinters, bem vindos de volta!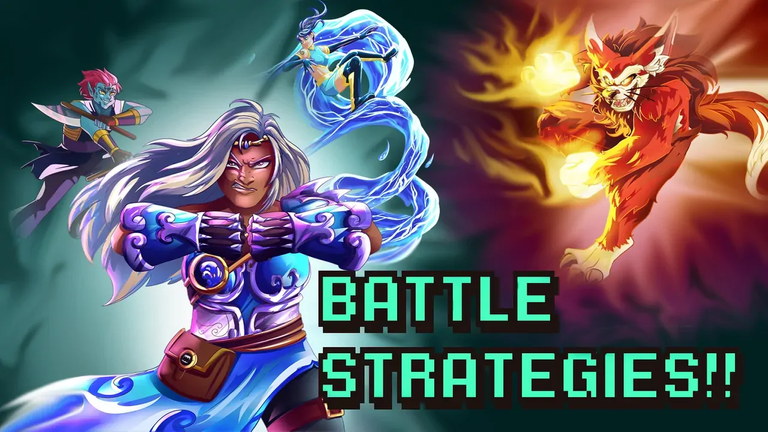 Em Splinterlands é necessário que o jogador domine seus conhecimentos sobre as cartas, aprender sobre as habilidades atributos e as melhores oportunidades que uma carta pode oferecer em uma regra de batalha fará com que evoluímos em nossa jornada por aqui. Quando iniciamos as tudo parece um pouco confuso e enfrentar algumas dificuldades é um caminho natural, para este post vou começar falando sobre os tipos de ataques que um monstro poderá ter:
Melee: Esse tipo de ataque normalmente só irá funcionar se o monstro estiver na primeira posição do campo, exceto se ele possuir alguma habilidade como Sneak, Opportunity ou Reach.

Ranged: Ataques ranged diferente do ataque melee irá executar seu ataque quando estiver na linha de trás, mas a habilidade Close Range permite que um monstro ranged ataque mesmo estando na primeira posição.

Magic: Monstros com ataques mágicos podem atacar de qualquer posição. Esse tipo de ataque ignora escudos atacando diretamente a vida de um monstro inimigo e normalmalmente não erram seus ataques.
Hoje eu gostaria de ajudar quem está iniciando em Splinterlands com algumas dicas de como se sair bem contra os ataques mágicos, algumas estratégias e claro uma batalha!

Habilidades:
Como podemos perceber os ataques mágicos são muito poderosos, é sempre importante tomar cuidado com esse ataque e saber se proteger contra isso poderá nos ajudar dentro das batalhas. Eu separei algumas habilidades que podemos usar contra esse tipo de ataque amenizar os danos:

MAGIC REFLECT
Quando atingido com dano mágico, reduz o dano mágico de volta ao atacante. Causa dano equivalente ao dano do atacante dividido por 2, arredondado para cima.
Abaixo os monstros que possuem essa habilidade em seus respectivos leveis: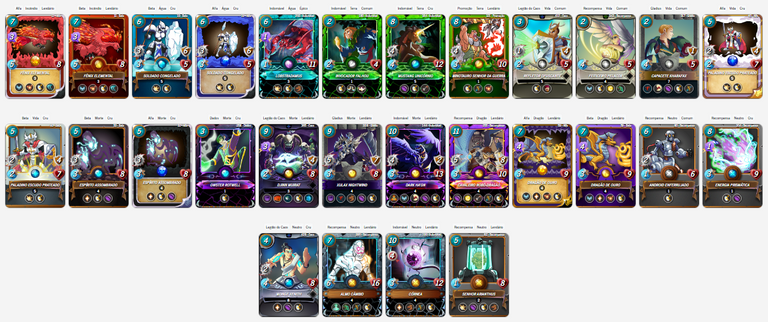 Source
---

PHASE
Ataque mágico pode errar este monstro (usando o mesmo cálculo de acerto/erro que para ataques corpo a corpo e à distância)
Abaixo os monstros que possuem essa habilidade em seus respectivos leveis:


Source
---

SILENCE
Reduz o Ataque Mágico de todos os Monstros inimigos
Abaixo os monstros que possuem essa habilidade em seus respectivos leveis:

---

VOID
Dano reduzido de ataques mágicos. O dano de ataque é reduzido pela metade (arredondado para cima), exceto o ataque 1 que causa 0 de dano.
Monstros que possuem a habilidade Void em seus respectivos leveis:


Source
---

VOID ARMOR
Ataques mágicos atingem a armadura deste Monstro antes de sua Vida.
Monstros que possem essa habilidade em seus respectivos leveis:

---
Essas são as principais habilidades em que podemos contar para nos defender, é importante identificar as habilidades certas para cada situação. Algumas habilidades como Silence por exemplo, são fundamentais ter em uma partida pois isso pode diminuir o poder de fogo inimigo caso ele use algum monstros de ataque mágico. Vamos para a segunda parte!


Animated Corpse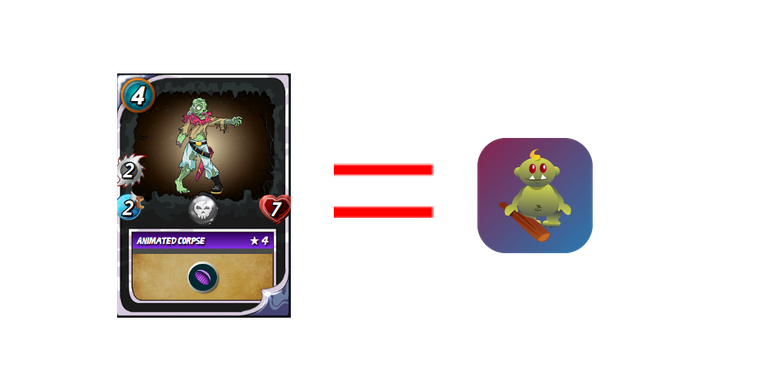 *É uma boa escolha para partidas que tenham a regra Little League, pois seu custo de mana é o teto permitido. Ele é encontrado no deck de morte.
Atenção: seu efeito preventivo contra ataques mágicos só depois do level ★ 4.
---
---
SCAVO HIRELING + Void Armor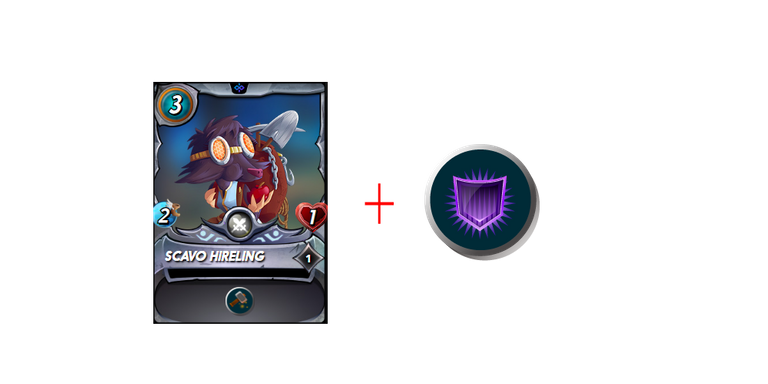 Quando um monstro possui o efeito Void Armor, os ataques mágicos vão atingir seu escudo ao invés da sua vida e SCAVO HIRELING fará com que o escudo seja regenerado toda rodada. Isso pode amenizar bastante os danos causados se você estiver usando um tank com esse efeito.
---
---
Failed Summoner ou Prismatic Energy + Tank Heal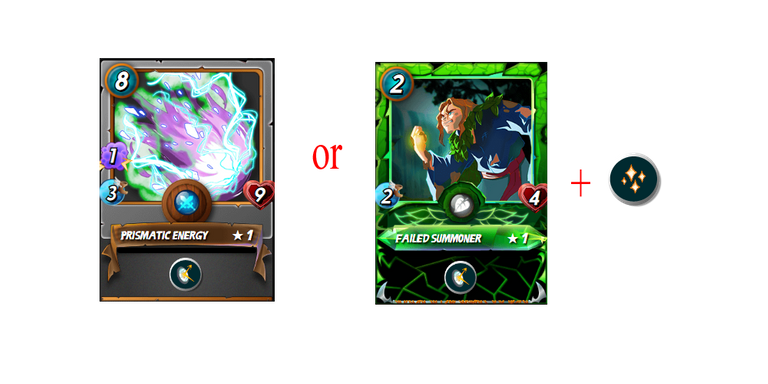 Essas duas cartas possuem o efeito Magic Reflect e isso pode atrapalhar muito a vida dos monstros que tem ataques mágicos. Se combinadas com outro monstro que tenha o efeito Tank Heal podem ser muito mais agressivas e permanecer por mais tempo em campo. Para esse combo ser mais eficiente com a Failed Summoner ela deve estar no level 5★.


Os summoners são a nossa primeira escolha para cada batalha, são responsáveis na maioria das vezes por quais estratégias vamos usar. Os summoners são importantes dentro de nossa estratégia e podem nos auxiliar e direcionar para as nossas escolhas.
Existem 5 summoners que vão potencializar os ataques mágicos e é nesse que devemos ficar atentos, olhar o histórico de batalhas podem te ajudar a identificar isso. Vamos conferir: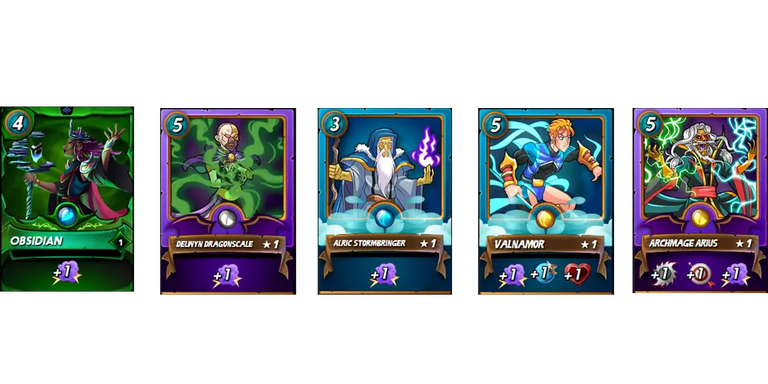 Claro, para se defender também podemos contar com outros summoners: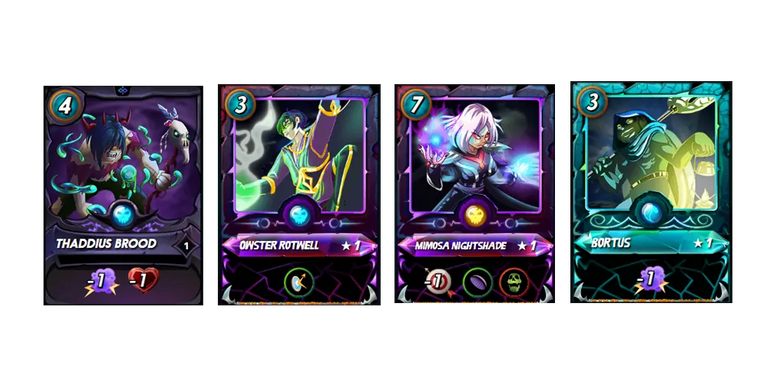 Essas são boas opções se caso nossa intenção é bater de frente com um outro summoner e anular as suas vantagens. O elemento morte é onde vamos encontra as melhores opções.
Agora é hora da batalha!


Para essa batalha temos a regra de batalha Equal Opportunity e 23 de mana para serem usadas. Eu e meu oponente escolhemos os mesmo summoners e ambos vão com os ataques mágicos potencializados pelo summoner escolhido.
O que eu gostaria de chamar a sua atenção para essa batalha é o quanto o monstro Djinn Oshannus é bom para enfrentar ataques mágicos. Apesar de geralmente tanks de ataque melee são escolhidos para essa função, esse é um ótimo monstro para ficar na linha de frente. Ele possui uma boa quantidade de vida e uma excelente velocidade que pode ajudar a se esquivar de ataques.
Possui a habilidade Void que diminui o dano mágico sofrido logo em seu primeiro nível e Phase quando está mais evoluído. Para enfrentar qualquer tipo de ataque, esse é o meu monstro preferido, acessível aos jogadores em baús de recompensa.
Mas voltando para a nossa batalha, repare o quanto foi importante ter duas habilidades para enfrentar o ataque mágico adversário que estava em desvantagem em possuir apenas um.
O posicionamento dos monstros também foi crucial, colocar os monstros no lugar certo protegeu meu monstro principal para essa partida de alguns ataques. Escudos, velocidade e monstros com ataques altos foram determinante para que a vitória fosse apenas questão de tempo.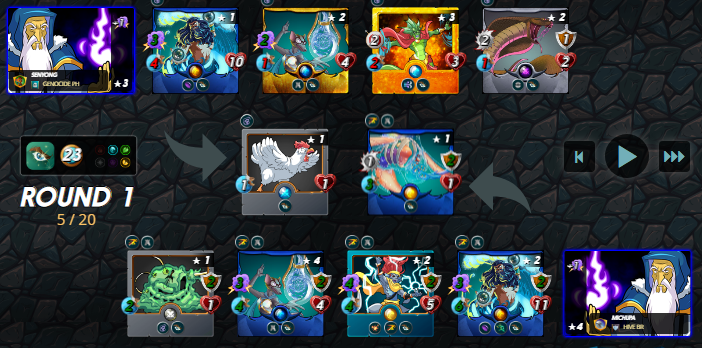 Assista a batalha completa aqui
Concluindo:
Enfrentar ataques mágicos não é uma tarefa fácil, se você é um iniciante, com o tempo vai aprender os melhores caminhos para se defender, vai escolher os melhores monstros para cada ocasião e escolher as habilidades certas te renderá boas batalhas. O melhor jeito de conseguir evoluir dentro desse jogo é praticar, aprender com os erros e nunca desistir!
E por aqui eu encerro este post, espero que eu tenha te ajudado de alguma forma. Obrigado por passar um pouco do seu tempo com minhas palavras e até a próxima!

[EN]
Hello Splinters, welcome back!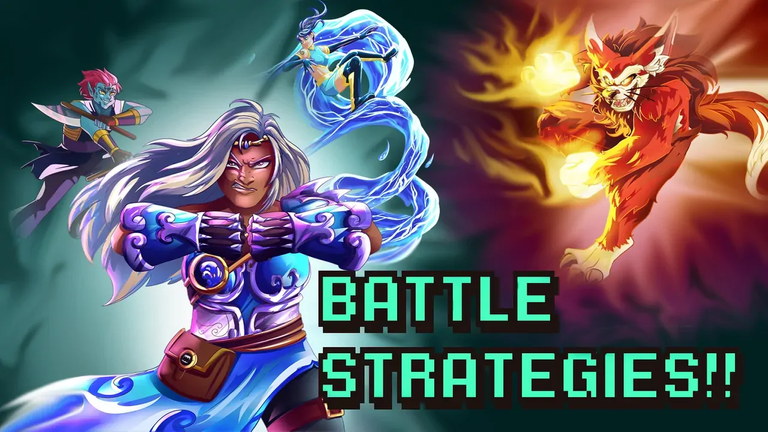 In Splinterlands it is necessary for the player to master their knowledge about the cards, learning about the attribute skills and the best opportunities that a card can offer in a battle rule will make us evolve in our journey here. When we start everything seems a little confusing and facing some difficulties is a natural path, for this post I will start talking about the types of attacks that a monster can have:
Melee: This type of attack will normally only work if the monster is in the first position on the field, unless it has some ability like Sneak, Opportunity or Reach.

Ranged: Ranged attacks other than melee attack will perform its attack when in the back row, but the Close Range ability allows a ranged monster to attack even if it is in the first position.

Magic: Monsters with magic attacks can attack from any position. This type of attack ignores shields directly attacking an enemy monster's health and normally does not miss its attacks.
Today I would like to help those who are starting in Splinterlands with some tips on how to do well against magic attacks, some strategies and of course a battle!

Skills:
As we can see magic attacks are very powerful, it is always important to be careful with this attack and knowing how to protect yourself against it can help us in battles. I have separated some skills that we can use against this type of attack to mitigate the damage:

MAGIC REFLECT
When hit with magic damage, reduces magic damage back to the attacker. Deals damage equal to the attacker's damage divided by 2, rounded up.
Below are the monsters that have this ability in their respective levels: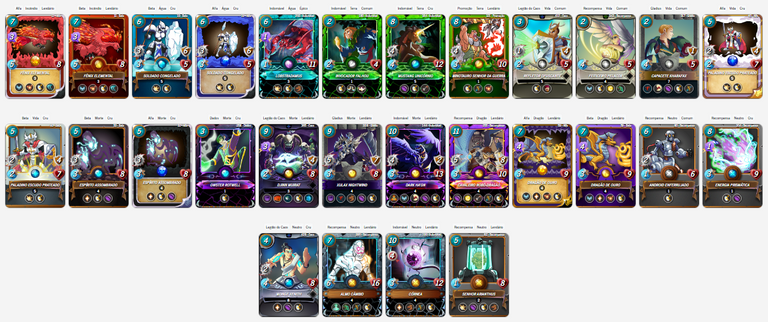 Source
---

PHASE
Magic attack can miss this monster (using the same hit/miss calculation as for melee and ranged attacks)
Below are the monsters that have this ability in their respective levels:


Source
---

SILENCE
Reduces Magic Attack of all enemy Monsters
Below are the monsters that have this ability in their respective levels:

---

VOID
Reduced damage from magic attacks. Attack damage is halved (rounded up), except for attack 1 which does 0 damage.
Monsters that have the Void ability at their respective levels:


Source
---

VOID ARMOR
Magic attacks hit this Monster's armor before its Life.
Monsters that have this ability at their respective levels:

---
These are the main skills we can count on to defend ourselves, it is important to identify the right skills for each situation. Some skills like Silence for example, are essential to have in a match because it can decrease enemy firepower if he uses some magic attack monsters. Let's go to the second part!


Animated Corpse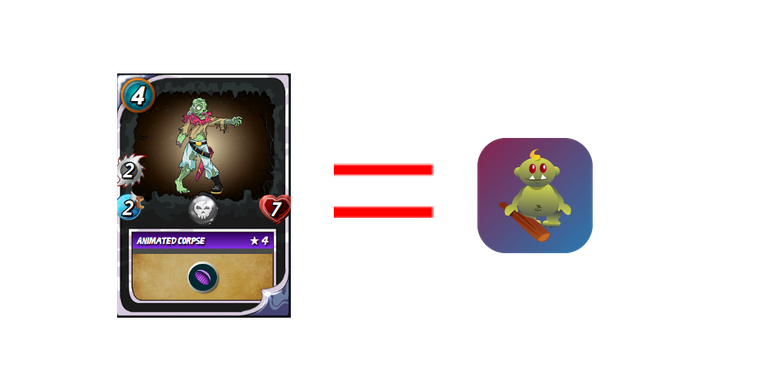 It's a good choice for games that have the Little League rule, as its mana cost is the maximum allowed. He is found in the death deck.
Attention: its preventive effect against magic attacks only after level ★ 4.
---
---
SCAVO HIRELING + Void Armor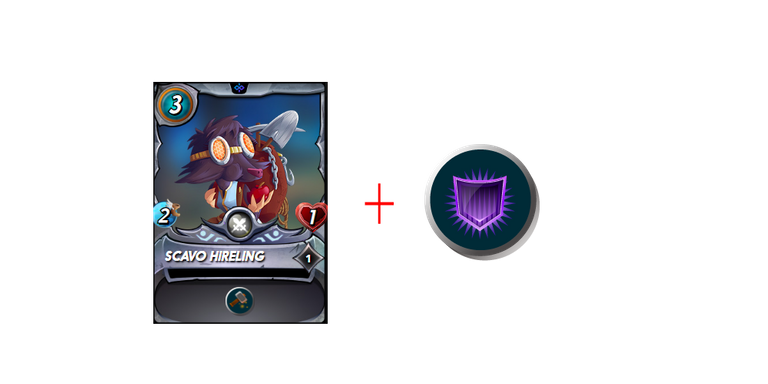 When a monster has the Void Armor effect, magic attacks will hit its shield instead of its health and SCAVO HIRELING will cause the shield to regenerate every round. This can greatly mitigate the damage done if you are using a tank with this effect.
---
---
Failed Summoner or Prismatic Energy + Tank Heal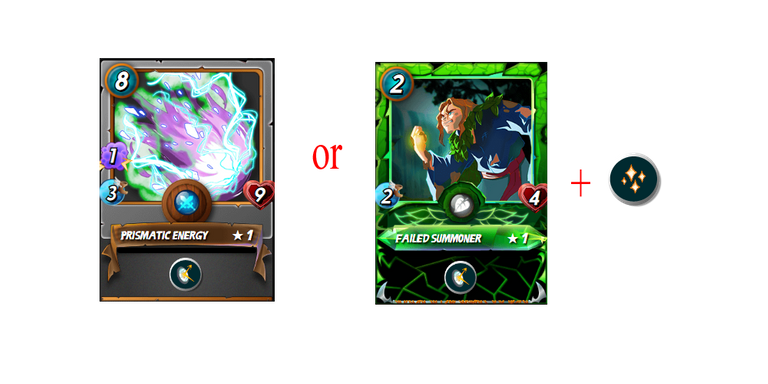 These two cards have the Magic Reflect effect and this can greatly disrupt the life of monsters that have magic attacks. If combined with another monster that has the Tank Heal effect, they can be much more aggressive and stay on the field longer. For this combo to be more efficient with the Failed Summoner it must be at level 5★.


Summoners are our first choice for each battle, they are responsible most of the time for which strategies we are going to use. Summoners are important within our strategy and can help and guide us in our choices.
There are 5 summoners that will boost magic attacks and that's what we should be aware of, looking at the battle history can help you identify this. Let's check: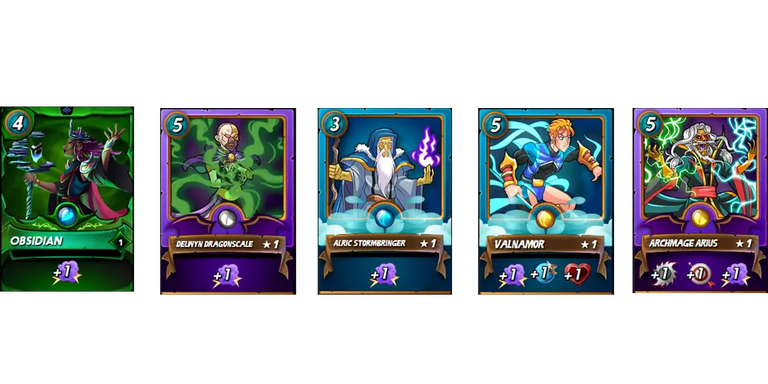 Of course, to defend yourself we can also count on other summoners: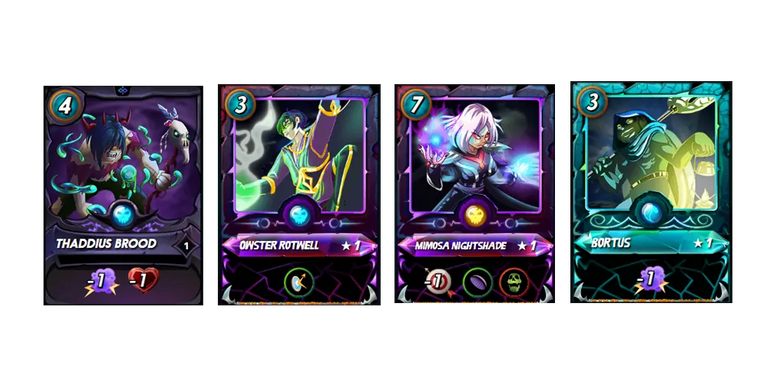 These are good options if our intention is to go head-to-head with another summoner and nullify their advantages. The element of death is where we go to find the best options.
Now it's time for battle!


For this battle we have the Equal Opportunity battle rule and 23 mana to use. Me and my opponent choose the same summoners and both go with the magic attacks powered by the chosen summoner.
What I would like to bring to your attention for this battle is how good the monster Djinn Oshannus is to face magic attacks. Although generally melee tanks are chosen for this role, this is a great monster to be on the front lines. He has a good amount of health and excellent speed that can help dodge attacks.
It has the Void ability that decreases the magic damage taken at its first level and Phase when it is more evolved. To face any kind of attack, this is my favorite monster, accessible to players in bounty chests.
But back to our battle, notice how important it was to have two skills to face the opponent's magic attack that was at a disadvantage in having only one.
The positioning of the monsters was also crucial, placing the monsters in the right place protected my main monster for this match from a few attacks. Shields, speed and monsters with high attacks were decisive for victory was just a matter of time.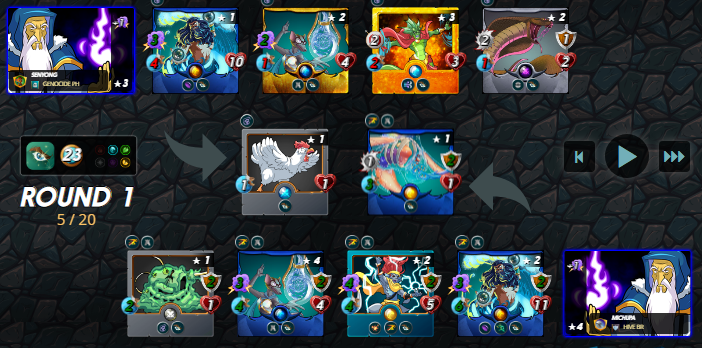 In conclusion:
Facing magical attacks is not an easy task, if you are a beginner, over time you will learn the best ways to defend yourself, you will choose the best monsters for each occasion and choosing the right skills will give you good battles. The best way to evolve within this game is to practice, learn from mistakes and never give up!
And here I end this post, I hope I have helped you in some way. Thank you for spending some of your time with my words and until next time!

Result of the last draw!
The winner is... (thriller music🎵)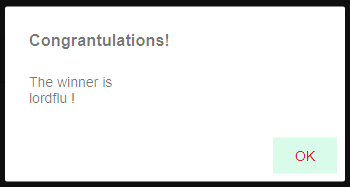 Congratulations, you were lucky and got a FORGOTTEN ONE!


Your letter has been sent, thanks for participating!


---
---