Cool Battle! Magnor, a war machine! [PT/EN]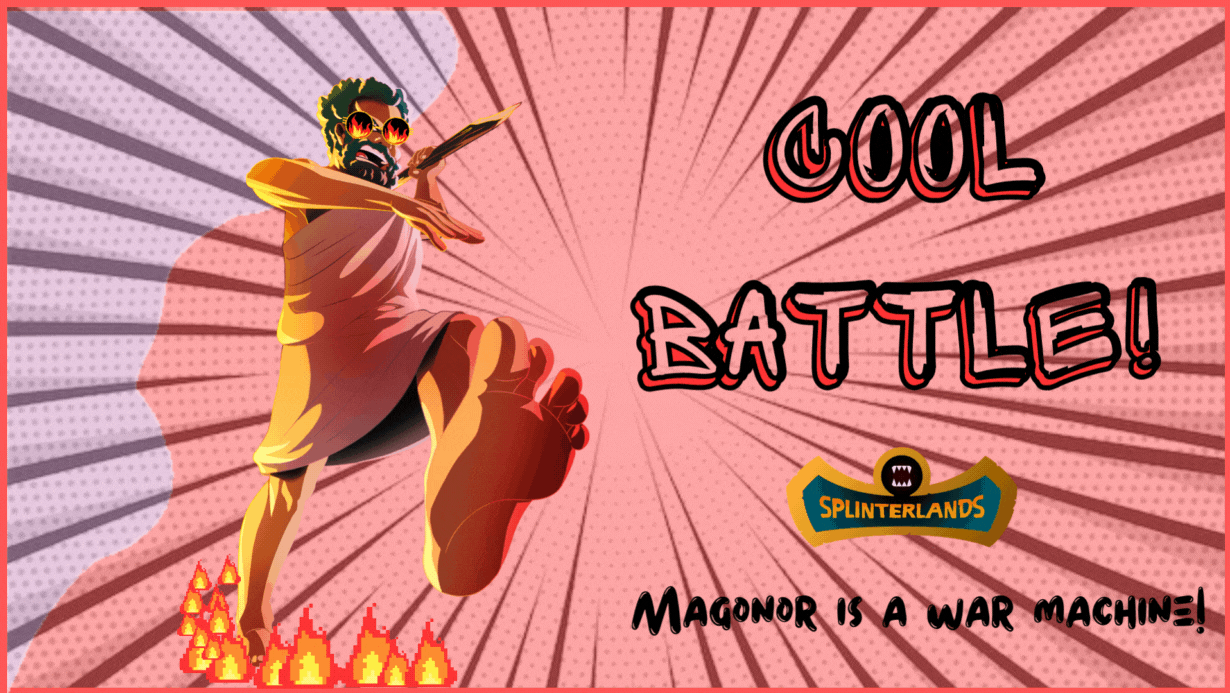 Eai galera!
Periodicamente eu gosto de trazer algumas batalhas por aqui! Gosto de trazer algumas estratégias, combos e também algumas coisas que funcionam bem em regras de batalha, gosto de chamar esse conteúdo de Cool Battle!
Algumas batalhas são muito divertidas, algumas coisas inesperadas acabam acontecendo e é sempre uma boa oportunidade para trazer um pouco disso.
O elemento em foco é o de fogo, eu deixo alguns decks pronto lá no @peakmonsters para alugar de acordo com o foco do dia. Essa é uma boa forma de conseguir o que preciso rapidamente. Se eu gosto de alguma estratégia que vejo meus oponentes usando, ou tenho uma idéia súbita, eu corro lá e deixo salvo para usar no futuro. Usar o peakmontres tem muitas vantagens, vale a pena usar!
Bem, Magnor é um dos monstros mais aterrorizantes na minha opinião e quando tem a regra de batalha Stampede

eu sempre procuro estar com ele no meu time. Magnor no level 3 possui a habilidade Trample

uma habilidade que permite o monstro atacar novamente depois de matar um monstro.
Então quando temos a regra Stampede

, Magnor poderá facilmente desferir múltiplos ataques!
E é isso que aconteceu nessa batalha, vamos assistir!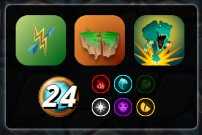 Você pode observar as regras e ver que também temos Earthquake e Fire & Regret. Possuir monstros com a habilidade Flyng será uma boa vantagem, visto que que as possui não levará dano a cada rodada. Bom, usar monstros com ataque Ranged também não é uma boa ideia.
Eu tinha apenas 24 de mana para usar e Magnor é um monstro caro, custa 10 de mana! Mas eu acreditei que seria uma boa aposta, mesmo abrindo mão de escalar um time maior e com mais variedade.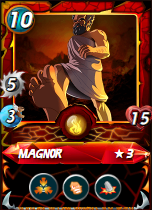 Para não tomar os danos da regra Earthquake, a melhor forma de esquivar disso foi utilizar a summoner BRIGHTON BLOOM.
Não que isso fosse necessário, eu ganhei essa partida no primeiro rond!!!!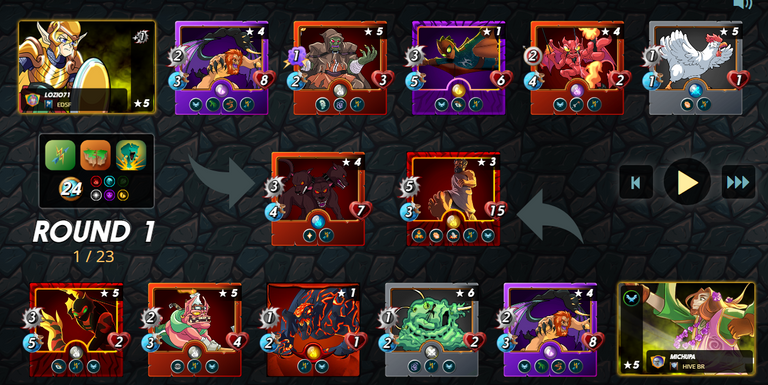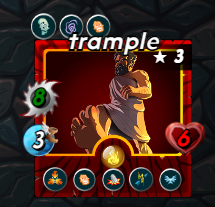 Bastou que Magnor sofresse o primeiro dano para ativar a habilidade Enrage. Quando isso aconteceu, seu ataque se transformou em 8! O suficiente para matar o primeiro monstro, o segundo, o terceiro... até o último monstro!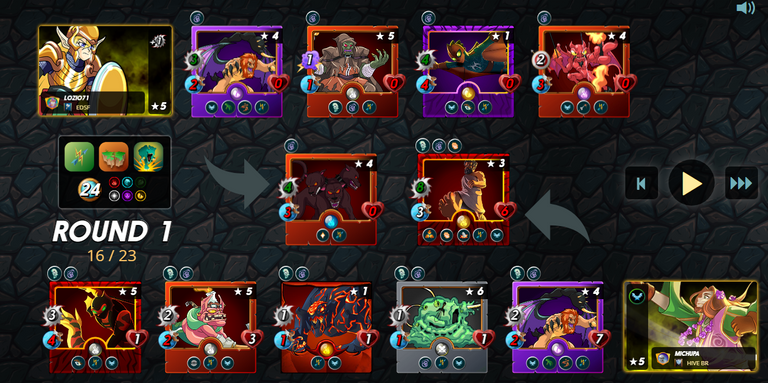 Talvez essa tenha sido a batalha que eu venci mais rápido!
Uma batalha legal!
Para acessar esse deck e com outros complementos de monstros e summoners do elemento fogo, vou deixar o link abaixo:

Obrigado por ler até aqui, até a próxima!

[EN]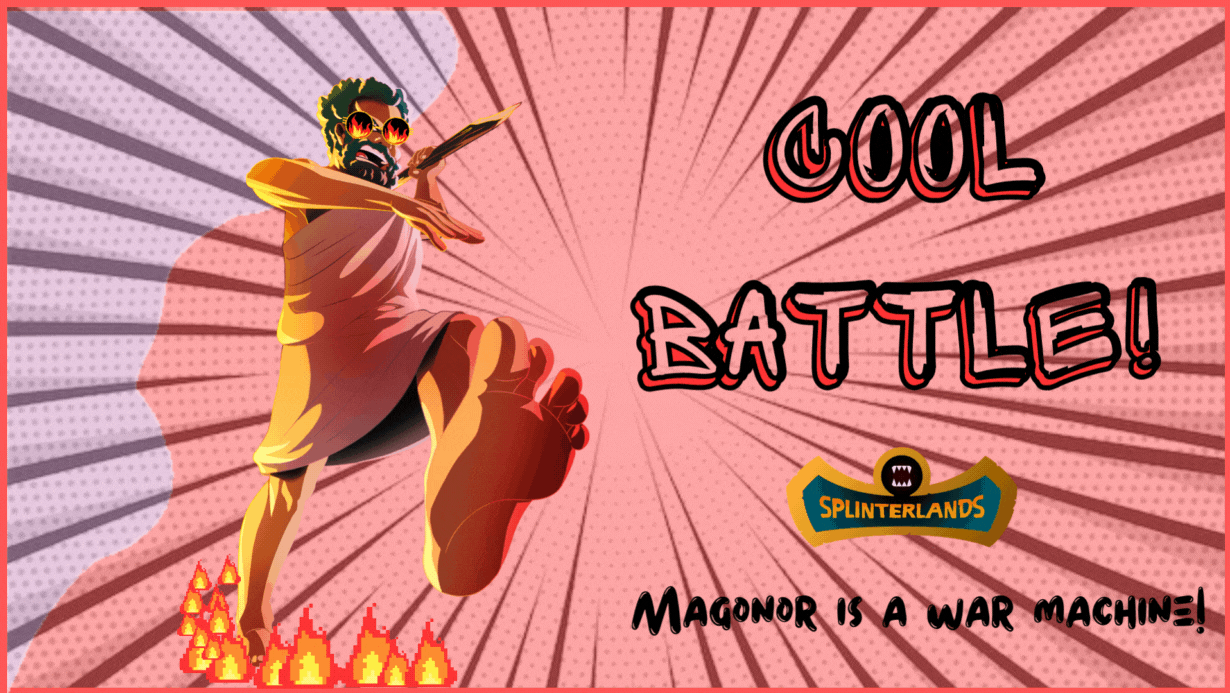 What's up guys!
Periodically I like to bring some battles around here! I like to bring some strategies, combos and also some things that work well in battle rules, I like to call this content Cool Battle!
Some battles are really fun, some unexpected things end up happening and it's always a good opportunity to bring a little bit of that.
The element in focus is fire, I leave some decks ready at @peakmonsters for rent according to the focus of the day. This is a good way to get what I need quickly. If I like a strategy I see my opponents using, or I have a sudden idea, I run there and save it to use in the future. Using peakmontres has many advantages, it's worth using!
Well, Magnor is one of the most terrifying monsters in my opinion and when it has the Stampede

I always try to have him on my team. Magnor at level 3 has the skill Trample

a skill that allows the monster to attack again after killing a monster.
So when we have the Stampede

rule, Magnor can easily deliver multiple attacks!
And that's what happened in this battle, let's watch!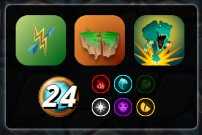 You can look at the rules and see that we also have Earthquake and Fire & Regret. Having monsters with the Flyng skill will be a good advantage, since having them will not take damage every round. Well, using ranged attack monsters is also not a good idea.
I only had 24 mana to use and Magnor is an expensive monster, it costs 10 mana! But I believed it would be a good bet, even giving up on choosing a bigger team with more variety.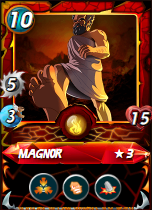 In order not to take damage from the Earthquake rule, the best way to dodge it was to use the summoner BRIGHTON BLOOM.
Not that it was necessary, I won this match in the first round!!!!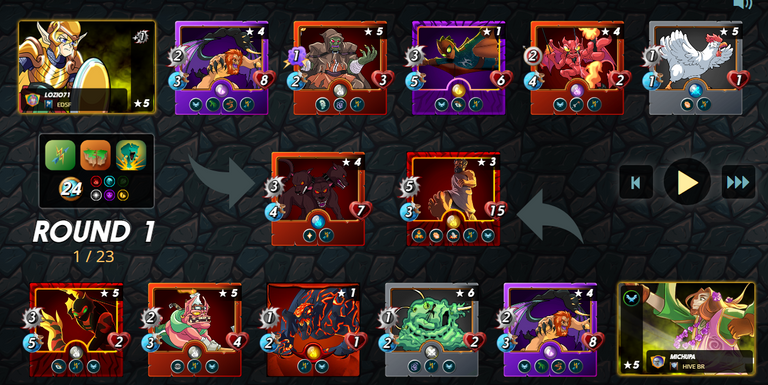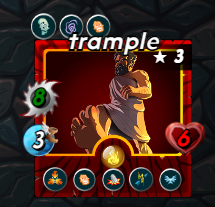 It was enough for Magnor to suffer the first damage to activate the Enrage skill. When that happened, his attack turned into 8! Enough to kill the first monster, the second, the third... until the last monster!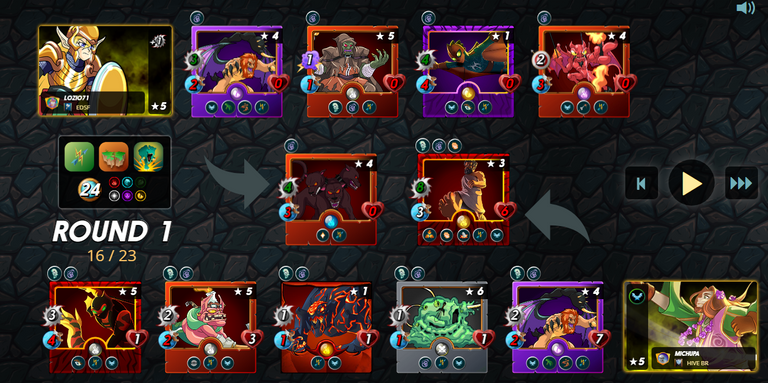 Maybe that was the battle I won the fastest!
A cool battle!
To access this deck and other complements of fire element monsters and summoners, I'll leave the link below:

Thanks for reading this far, until next time!

---
---