Cool battles and tips! [PT/EN]
[PT]
Olá Splinters bem vindos de volta!!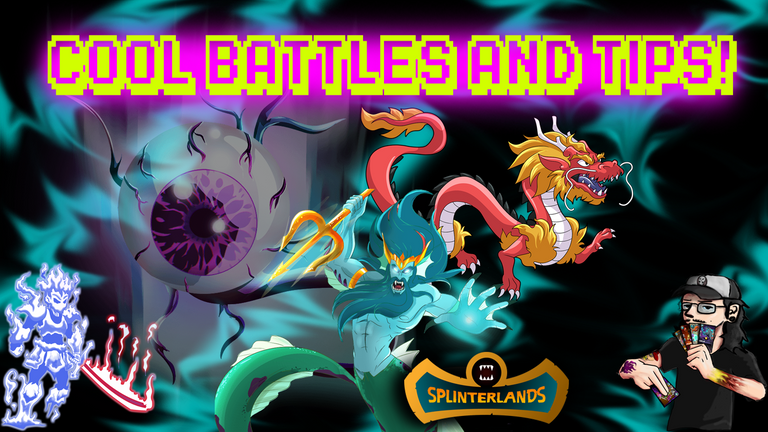 Em Splinterlands é necessário que os jogadores busquem por conhecimento para melhorar suas habilidades, batalhar além de ser divertido aumenta nossa experiência e só assim vamos nos tornar um jogador cada vez melhor. Cada batalha é um desafio a parte e o raciocínio é algo que precisa trabalhar, aprender com os erros e melhorar o que funciona.
Hoje eu gostaria de trazer duas batalhas e falar um pouco de cada uma, colocar os pontos positivos e negativos, venham se divertir comigo!

Essa é a primeira batalha, aqui eu enfrento dois perigos: uma regra de batalha capaz de acabar com uma partida em poucos rounds e um summoner que da poder de fogo para monstros de ataque mágico.

Para essa partida temos a temida Explosive Weaponry como principal regra, ela adiciona a habilidade Blast para todos os monstros. Blast causa dano a aos monstros adjacentes ao monstro atacado e é um verdadeiro perigo, precisamos nos preparar estrategicamente para isso.
38 de mana é o suficiente para montar uma boa estratégia e por aqui temos apenas 3 elementos disponíveis. Desses elementos eu deveria ficar muito atento a qual possivelmente meu oponente escolheria, claro, espiar o histórico de partidas dele me deu um norte para me preparar bem.
---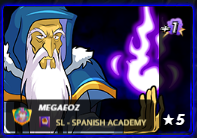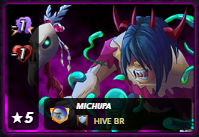 ---
Eu tinha quase certeza de que ataques mágicos estavam por vir além da habilidade Blast que ambos se beneficiariam e algumas providencias foram tomadas:
Escolher um summoner que diminui ataque mágico além de monstros com a habilidade Silence.

Além dos ataques mágicos, meu summoner também tira 1 de vida e então eu escolhi um monstro com a habilidade Weaken para fazer um combo e assim deixar os monstros adversários com -2 de vida.

Aproveitei o que o elemento morte tem de melhor: Enfraquecer o adversário através de debuffs.

Como temos a regra de batalha Explosive Weaponry, um segundo monstro precisa ser colocado estrategicamente, boa quantidade de vida, escudo e claro a habilidade Reflect, isso daria mais danos aos monstros com ataque mágico.

Quando a regra Explosive Weaponry esta ativa, é muito eficiente escolher monstros que atacam lugares diversos do campo, nessa partida eu não explorei muito isso mas um monstro com a habilidade Snipe estava presente, assim possivelmente 3 monstros sofrerão dano.
Assista a batalha nesse video abaixo:
Meu adversário usou bem um monstro na sua segunda posição e segurou bem os ataques que resvalaram nele, em maioria eu também usei monstros de ataque mágico e isso foi uma boa forma de se defender.
Um ponto importante para essa batalha é: Observe o histórico de batalha de seu adversário, definitivamente isso pode trazer vitórias para o seu lado. Uma segunda dica: tente alternar suas estratégias para que não fique evidente para seu adversário o que você pode usar ou fazer em uma batalha.
Vamos para o segundo combate!

Nesse combate eu gostaria de falar o quanto é importante focar os ataques em uma posição do campo. Talvez esse não seja meu exemplo de batalha perfeito para mostrar isso mas vai servir para que você entenda: Ataque com tudo no mesmo lugar e ali será o ponto fraco do seu inimigo!

Nesse combate as regras permitem que monstros de ataque ranged ataquem de qualquer posição e todos monstros ganham a habilidade Snipe. Visto isso eu não me preocupo, todos os meus monstros possuem ataque melee. 50 de mana é o nosso teto de gastos e 4 elementos estão disponíveis.
Para essa partida eu decidi que o último monstro da linha d trás inimiga seria minha porta de entrada para romper sua defesa e por ali eu queria derrubar um a um. Escolhi 3 monstros com habilidade Sneak para desempenhar essa função:

Mesmo com muita quantidade de mana para ser usada eu escolhi 3 monstros de pouco custo, nem sempre boas estratégias precisam de monstros caros.
Também coloquei um pouco de força de ataque no tank inimigo com dois monstros muito ofensivos e um monstro com a habilidade Opportunity para finalizar o monstro com a menor saúde.
Assista o vídeo e tire suas conclusões:
Meu oponente não foi inocente e protegeu bem sua retaguarda, mas era apenas questão de tempo para essa barreira ser rompida. O segredo para essa batalha ser bem sucedida além de focar em pontos específicos é ir com um poder de fogo alto, isso com certeza deixa tudo mais fácil.
E por aqui eu encerro este post, obrigado por passar um pouco do seu tempo com minhas palavras e até a próxima!!


[EN]
Hello Splinters welcome back!!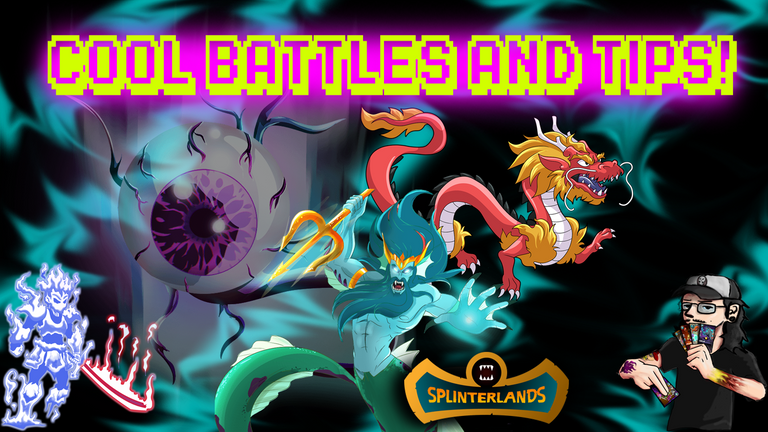 In Splinterlands it is necessary for players to seek knowledge to improve their skills, battling in addition to being fun increases our experience and only then will we become a better player. Each battle is a separate challenge and thinking is something you need to work on, learn from mistakes and improve what works.
Today I would like to bring two battles and talk a little about each one, put the positives and negatives, come have fun with me!

This is the first battle, here I face two dangers: a battle rule capable of ending a match in a few rounds and a summoner that gives firepower to magic attack monsters.

For this game we have the dreaded Explosive Weaponry as the main rule, it adds the Blast skill to all monsters. Blast deals damage to monsters adjacent to the attacked monster and is a real danger, we need to prepare strategically for this.
38 of mana is enough to put together a good strategy and here we only have 3 elements available. Of these elements I should be very aware of which one my opponent would choose, of course, spying on his match history gave me a north to prepare well.
---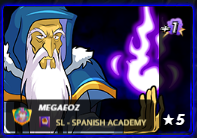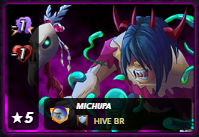 ---
I was pretty sure that magic attacks were coming in addition to the Blast skill that both would benefit and a few steps were taken:
Choose a summoner that lowers magic attack in addition to monsters with Silence skill.

In addition to magic attacks, my summoner also takes 1 life and so I chose a monster with the ability Weaken to make a combo and thus leave the opposing monsters with -2 of life.

I took advantage of the best element of death: Weakening the opponent through debuffs.

As we have the Explosive Weaponry battle rule, a second monster needs to be strategically placed, good amount of health, shield and of course the Reflect skill, this would give more damage to monsters with attack Magic.

When the Explosive Weaponry rule is active, it is very efficient to choose monsters that attack different places on the field, in this game I didn't explore that much but a monster with the Snipe skill was present, so possibly 3 monsters will take damage.
Watch the battle in this video below:
My opponent used a monster well in his second position and held well the attacks that slipped on him, mostly I also used magic attack monsters and that was a good way to defend himself.
An important point for this battle is: Look at your opponent's battle history, it can definitely bring victories to your side. A second tip: try to alternate your strategies so it's not obvious to your opponent what you can use or do in battle.
Let's go to the second fight!

In this fight I would like to talk about how important it is to focus attacks on a position on the field. Maybe this is not my perfect example of battle to show this but it will help you understand: Attack with everything in the same place and there will be your enemy's weak point!

In this combat, the rules allow ranged attack monsters to attack from any position and all monsters gain the Snipe ability. Seen that I don't worry, all my monsters have melee attack. 50 mana is our spending cap and 4 elements are available.
For this match I decided that the last monster on the enemy's back line would be my gateway to break through their defense and that's where I wanted to take them down one by one. I chose 3 monsters with Sneak ability to perform this role:

Even with a lot of mana to be used I chose 3 low cost monsters, not always good strategies need expensive monsters.
I also put some attack strength on the enemy tank with two very offensive monsters and a monster with the Opportunity skill to finish the monster with the lowest health.
Watch the video and draw your conclusions:
My opponent was not innocent and protected his rear well, but it was only a matter of time before that barrier was breached. The secret for this battle to be successful besides focusing on specific points is to go with high firepower, it sure makes everything easier.
And that's the end of this post, thanks for spending some time with my words and until next time!!


---
---