Creating Deck in Peakmonsters! [PT-BR/EN]
[PT]
Olá Splinters, bem vindos de volta!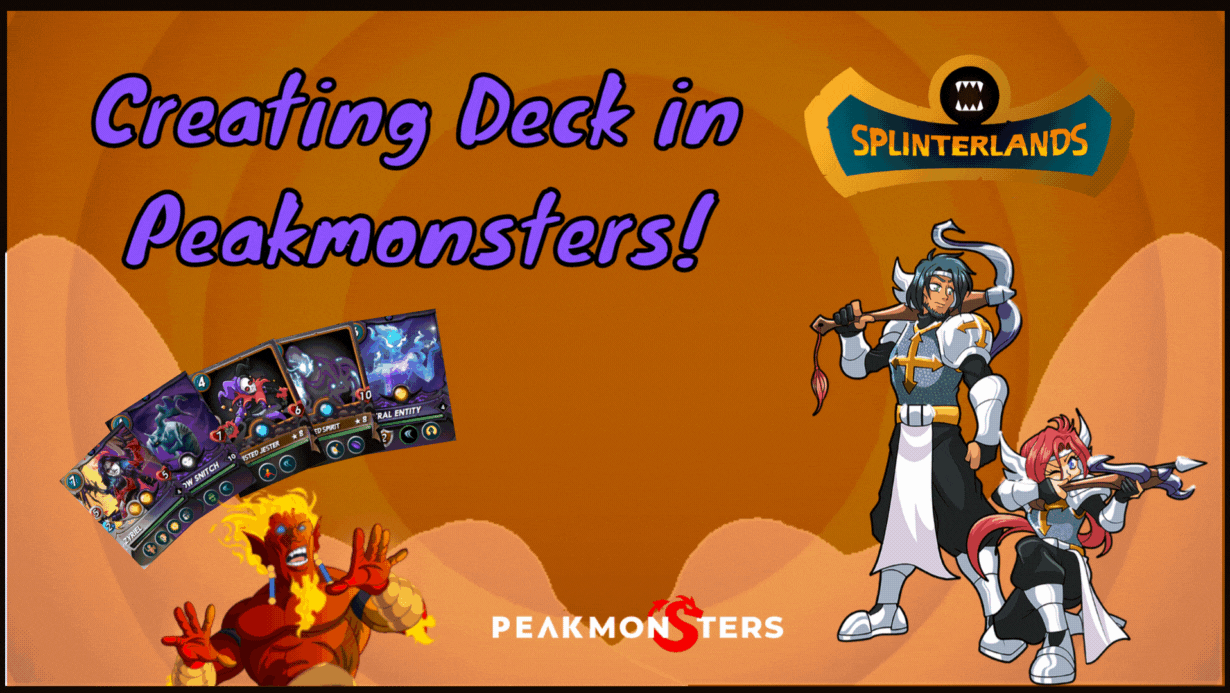 Em nossas batalhas, uma boa maneira der conseguir sair na frente de nossos adversários é ter boas cartas disponíveis para as batalhas. Sabemos que em Splinteralnds, cada batalha possui variáveis diferentes e ter bons monstros para cada situação é super importante para alcançar melhores resultados.
Alguns monstros vão ser bem situacionais e tê-los em algumas regras fará toda a diferença. outros monstros serão versáteis e caberão em muitas situações diferentes. Mas de qualquer forma, você precisa ter o máximo de monstros e summoners disponíveis, isso será de muita utilidade se você almeja boas recompensas nos baús diários, de final de temporada, boa colocação no ranking e até mesmo nos torneios.
Mas com certeza não é barato comprar todas as cartas que você deveria ter e a notícia boa é que em Splinterlands podemos alugar cartas de outros jogadores. Porém, alugar carta demanda tempo e ter que fazer isso sempre é realmente muito chato!

Mas hoje eu estou aqui para te ajudar!
A @peakmonsters tem uma plataforma inteiramente voltada para vendas e locação de cartas e eu vou te ensinar a criar um deck para usar sempre que quiser, sem precisar perder tanto tempo lembrando e revisando qual carta você esta sempre usando.
O Mydeck é uma ferramenta dentro da Peakmonsters que permite você criar vários decks para alugar. Você pode criar decks específicos para cada ocasião que quiser: Para Brawls, torneios, ligas distintas e formatos. Você edita-los e colocar quantas cartas quiser ou pode apenas criar um set específico para uma batalha ou mana!
Bem, me acompanhe que vou te ajudar no passo-a-passo e daqui em diante você nunca mais vai perder tempo alugando cartas de outra maneira!
Primeiro você precisa ir até o site do Peakmonsters e pode fazer isso quando estiver na aba de mercado do próprio Splinterlands.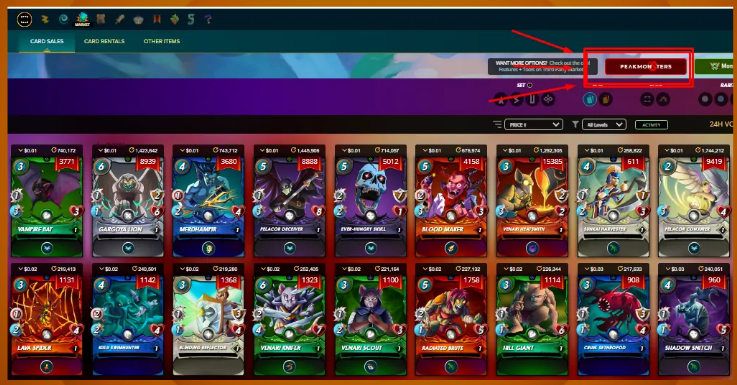 Você será direcionado para essa página, basta clicar em " My Decks". Se você ainda não tem um login, é fácil, coloque seu IGN e conecte com sua Keychain.

Para criar um deck novo é bem intuitivo, basta clicar em "+ BUILD" que fica no canto superior direito da sua tela.

Nessa aba você escolhe se quer um deck com múltiplas escolhas sem limite de quantidade ou um deck específico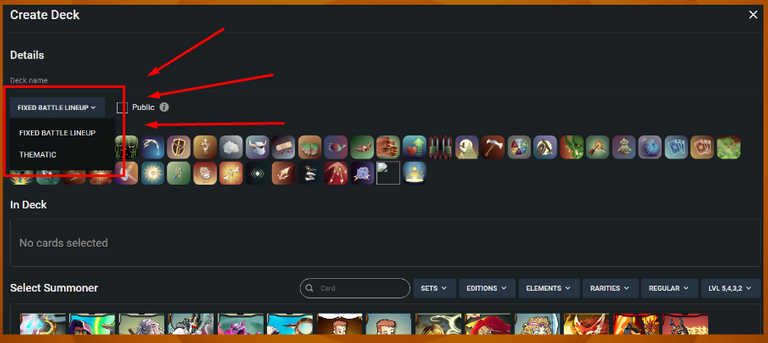 Agora você só precisa definir suas escolhas. Pode procurar por uma carta específica, definir o level, elemento, raridade e etc.

Depois de escolher seus monstros, coloque o nome que você quiser no seu deck e confirme a criação. Pronto, o seu deck está feito e você pode sempre aluga-lo sem muitas dificuldades.
A vantagem disso é que você poupara tempo e vai conseguir alugar muitas cartas com poucos cliques. Além disso, você sempre conseguirá as cartas mais baratas no mercado daquele momento!

Posso te indicar alguns decks?
Eu jogo no formato Wild e na maior parte da temporada na Liga Gold, vou deixar abaixo algumas sugestões de deck que eu sempre estou alugando para complementar a base de cartas que possuo de CL.
Bom e barato:
Tem dois decks que gosto muito de usar e por isso estão salvos na minha "prateleira" de decks como bons e baratos. São cartas essenciais e com uma base muito boa!
Morte:
Um deck focado em enfraquecer o adversário de todas as maneiras imagináveis. Bom para partidas de pouca e média mana e em regras variadas. Esse deck custa apenas 164 DEC por dia e é muito bom!

Fogo:
Esse deck é focado em monstros melee. Sua maioria é de monstros de baixa mana, muito útil em partidas de poucos recursos pu na regra Little League. Esse deck vai funcionar melhor se você já tem uma base de monstros da edição Chaos Legion e Rewards. Custa apenas 64 DEC/ Dia.

Indispensável:
Essas duas sugestões a seguir são de decks que são praticamente minha base para as batalhas. são dois decks em que além de serem muito efetivos, também me da a oportunidade de criar muitas estratégias para regras e situações diferentes.
Life:
Esse com toda certeza é um do meus decks complementares preferidos das últimas semanas. Se você precisa de proteção e monstros que dê suporte ao ao time tá ai um deck que vai te ajudar! Não é um deck de custo baixo, mas você pode escolher apenas algumas opções que te seja mais viável, esse deck custa 422 DEC/dia.

Terra:
Esse é um deck mais versátil e com poucos monstros. porém tem boa sinergia e pode ser muito ofensivo com monstros do tipo melee. Ideal para se proteger contra outros decks focados em monstros de ataque mágico. Custa 159 Dec/Dia e é um deck mais complementar, funciona melhor se você já tiver uma base de Chaos Legion e Rewards.

Concluindo:
Se você não gosta de perder tempo alugando cartas, essa é uma ferramenta que precisa conhecer. Eu não consigo mais viver sem essa utilidade que o Peakmonsters trouxe para os jogadores, facilitou muito minha vida e me dá mais tempo para a diversão!
Obrigado por ler até aqui e passar um pouco do seu tempos com minhas palavras. Espero que tenha gostado e até a próxima!

[EN] (Google Translator)
Hello Splinters, welcome back!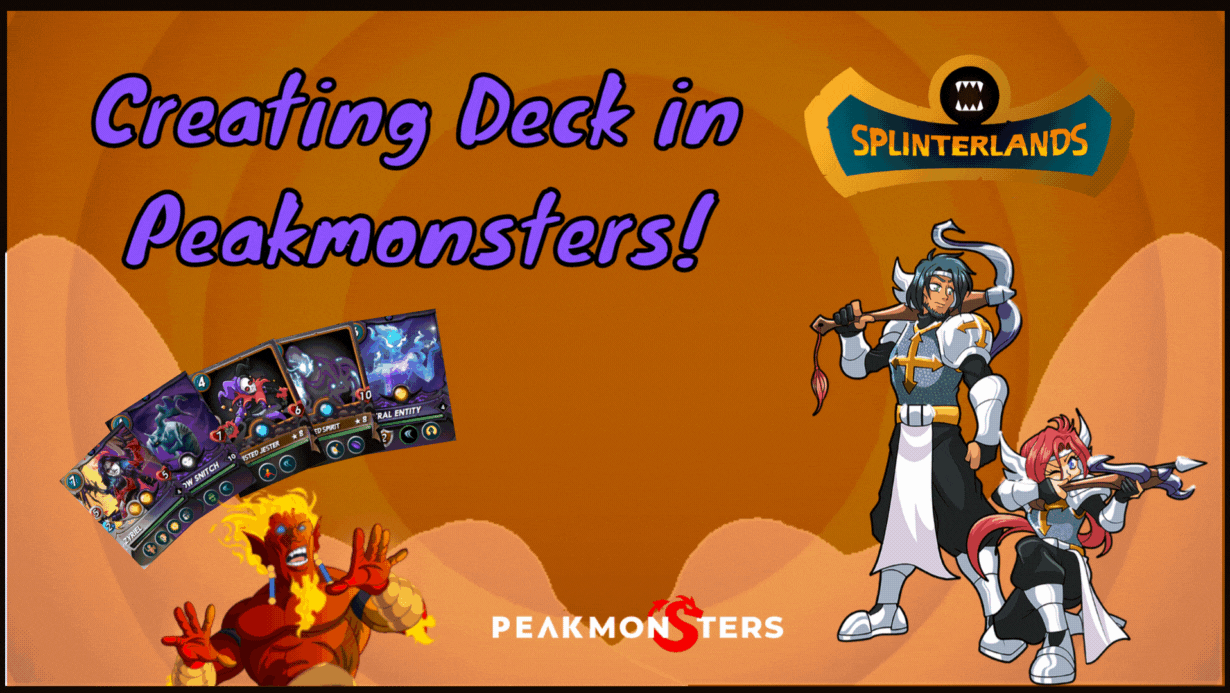 In our battles, a good way to get ahead of our opponents is to have good cards available for battles. We know that in Splinteralnds, each battle has different variables and having good monsters for each situation is super important to achieve better results.
Some monsters are going to be very situational and having them in some rules will make all the difference. other monsters will be versatile and fit in many different situations. But anyway, you need to have as many monsters and summoners as possible, this will be very useful if you want good rewards in daily chests, at the end of the season, good ranking and even in tournaments.
But it sure isn't cheap to buy all the cards you should have and the good news is that in Splinterlands you can rent cards from other players. However, renting a letter takes time and having to do it all the time is really annoying!

But today I'm here to help you!
@peakmonsters has a platform entirely dedicated to selling and leasing cards and I will teach you how to create a deck to use whenever you want, without having to waste so much time remembering and reviewing which card you are always using.
Mydeck is a tool within Peakmonsters that allows you to create several decks for rent. You can create specific decks for every occasion you want: For Brawls, tournaments, different leagues and formats. You edit them and put as many cards as you want or you can just create a specific set for a battle or mana!
Well, follow me and I'll help you step by step and from now on you'll never waste time renting cards any other way!
First you need to go to the Peakmonsters website and you can do this when you are in the market tab of Splinterlands itself.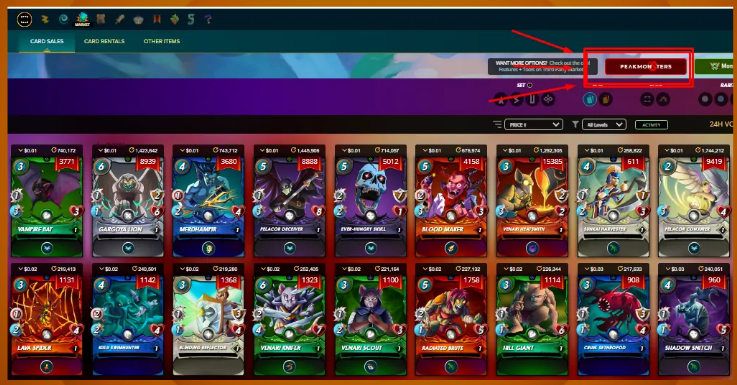 You will be directed to this page, just click on "My Decks". If you don't have a login yet, it's easy, enter your IGN and connect with your Keychain.

To create a new deck is very intuitive, just click on "+ BUILD" which is in the upper right corner of your screen.

On this tab you choose whether you want a deck with multiple choices without limit on quantity or a specific deck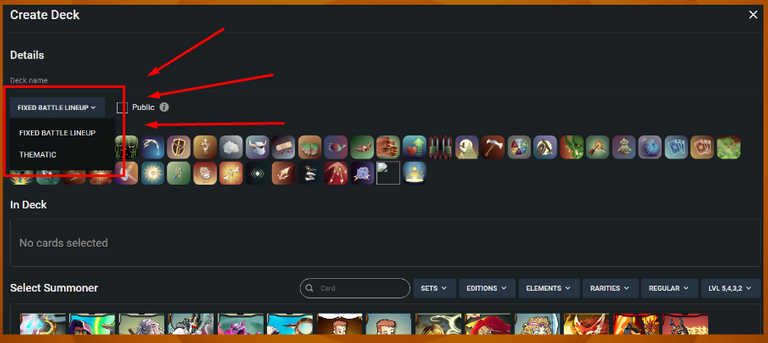 Now you just need to define your choices. You can search for a specific card, set the level, element, rarity and etc.

After choosing your monsters, put the name you want in your deck and confirm the creation. That's it, your deck is ready and you can always rent it without too much trouble.
The advantage of this is that you will save time and you will be able to rent many cards with a few clicks. Plus, you'll always get the cheapest cards on the market at that moment!

Can I show you some decks?
I play in the Wild format and most of the season in the Gold League, I'll leave below some deck suggestions that I'm always renting to complement the base of cards I have in CL.
Good and cheap:
There are two decks that I really like to use and that's why they're saved on my "shelf" of decks as good and cheap. They are essential cards and with a very good base!
Death:
A deck focused on weakening the opponent in every way imaginable. Good for low and medium mana games and in varied rules. This deck only costs DEC 164 per day and it's really good!

Fire:
This deck is focused on melee monsters. Most of them are low mana monsters, very useful in low resource games pu in Little League rule. This deck will work best if you already have a base of Chaos Legion and Rewards edition monsters. It only costs 64 DEC/Day.

Indispensable:
These two suggestions below are decks that are practically my base for battles. these are two decks that, in addition to being very effective, also give me the opportunity to create many strategies for different rules and situations.
Life:
This is definitely one of my favorite complementary decks of the last few weeks. If you need protection and monsters that support the team, there's a deck that will help you! It's not a low cost deck, but you can choose just a few options that are more viable for you, this deck costs 422 DEC/day.

Earth:
This is a more versatile deck with fewer monsters. however it has good synergy and can be very offensive with melee type monsters. Ideal for protecting against other decks focused on magic attack monsters. It costs 159 Dec/Day and is a more complementary deck, works best if you already have Chaos Legion and Rewards base.

Concluding:
If you don't like wasting time renting cards, this is a tool you need to know. I can no longer live without this utility that Peakmonsters has brought to players, it has made my life a lot easier and gives me more time for fun!
Thanks for reading this far and spending some of your time with my words. I hope you enjoyed it and see you next time!
---
Credits:
Thumbnail background image: Source
Image editor: Canva
Screenshots taken from the game Splinterlands
---
Click on the image and use my referral link!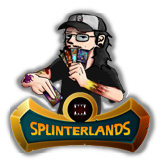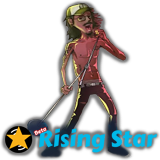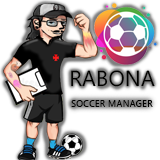 ---
---
---
---

---
---
---

---
---