Tips to face the melee attack! [PT/EN]
[PT]
Olá Splinters, bem vindos de volta!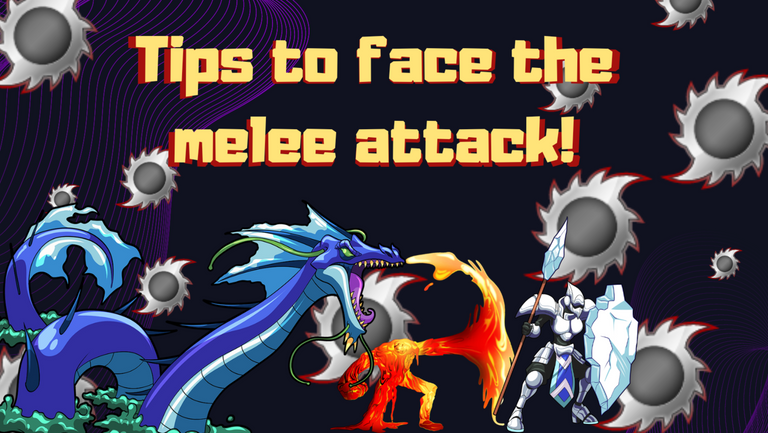 Splinterlands é um jogo de estratégia em que precisamos meditar sempre qual é a melhor estratégia para cada situação, cada partida tem suas particularidades e conhecimento sobre as cartas é um ponto forte que um jogador precisa ter. As habilidades que um monstro possui, regras de batalhas, tipos de ataque e as características de um monstro é algo que vamos nos habituando com o tempo depois de muitas batalhas.
Hoje eu gostaria de falar sobre coo podemos nos proteger e batalhar contra monstros que possuem ataque melee!


O summoner é a nossa primeira escolha ao começar uma partida, essa decisão pode ajudar desenvolver uma estratégia. Normalmente escolhemos um Summoner para potencializar algum tipo de ataque ou dar bônus extras para os nossos monstros mas nada impede que usemos esse recurso para enfraquecer o adversário.
Separei abaixo alguns Summoners que podem ser bem úteis quando o assunto é ir preparado contra monstros de ataque melee: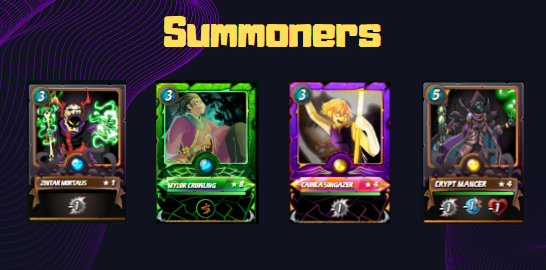 Em sua maioria vamos encontrar summoners que enfraquecem o ataque adversário, porém gostaria de dar ênfase no Summoner Mylor Crowling que adiciona a habilidade Thorns para todos os monstros no lado de campo aliado.

Thorns
Quando atingido com um ataque corpo a corpo, causa dano de volta ao atacante.
Mas ao escolher um summoner que tira forças de um tipo de ataque específico devemos ficar atentos que nem sempre poderá funcionar, basta que o oponente use poucos ou nenhum monstro com essa característica para que essa estratégia faça pouco estrago.
Ao decidir enfraquecer o adversário duas coisas devem ser observadas:
O histórico de batalhas anteriores. Assim temos um referência do que o oponente poderá usar em batalha e até mesmo entender um padrão da estratégia que está usando.

O segundo ponto a ser observado é a regra de batalha. Algumas regras vão forçar todos usarem apenas monstros que possuem esse ataque ou vão induzir por oportunidade que essa seja a maior parte das escolhas dos jogadores, como por exemplo: UP CLOSE & PERSONAL e SUPER SNEAK.


As habilidades dão aos monstros mais utilidades dentro de uma partida e saber usa-las da maneira correta com certeza fará uma grande diferença. Algumas habilidades são mais eficazes jogando contra monstros de ataque melee. Habilidades que diminuem o dano sofrido, adicionam escudos, enfraquecem o ataque adversário ou até mesmo causam dano e aumentam a chance de esquiva são muito apreciados.
Abaixo algumas dessas habilidades que podemos encontrar em alguns monstros em Splinterlands: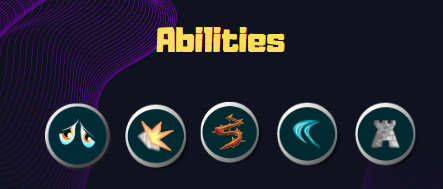 Tudo depende muito da situação e usar monstros com essas habilidades facilitará enfrentar monstros com esse tipo de ataque.
Claro, essas são apenas algumas dicas que serão úteis principalmente para quem está iniciando, mas lembre-se, Splinterlands é um jogo muito dinâmico e não existe uma formula ou um padrão a ser seguido sempre, essas são apenas dicas e o conhecimento que você poderá usar em suas batalhas!
E por hoje essa foi minha contribuição, espero eu tenho sido útil em seu aprendizado e obrigado por passar um pouco do seu tempo com minhas palavras, até a próxima!

[EN]
Hello Splinters, welcome back!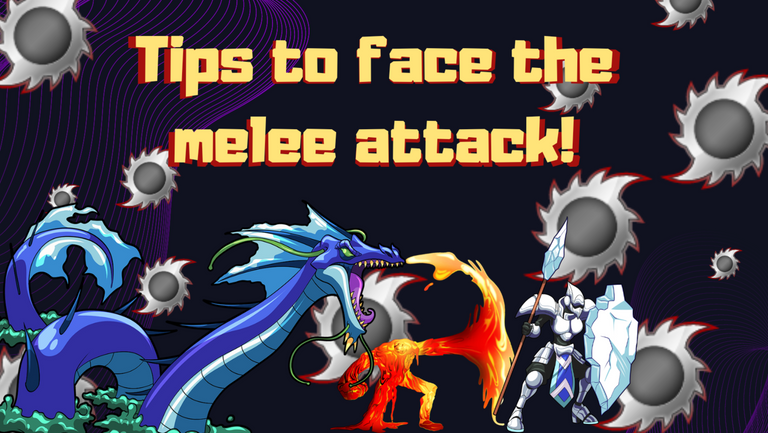 Splinterlands is a strategy game in which we always have to think about what is the best strategy for each situation, each game has its peculiarities and knowledge about the cards is a strong point that a player needs to have. The abilities that a monster has, battle rules, attack types and the characteristics of a monster is something that we get used to over time after many battles.
Today I would like to talk about how we can protect ourselves and fight against monsters that have melee attack!


The summoner is our first choice when starting a match, this decision can help develop a strategy. We usually choose a Summoner to boost some type of attack or give extra bonuses to our monsters, but nothing prevents us from using this resource to weaken the opponent.
I have separated some Summoners below that can be very useful when it comes to being prepared against melee attack monsters: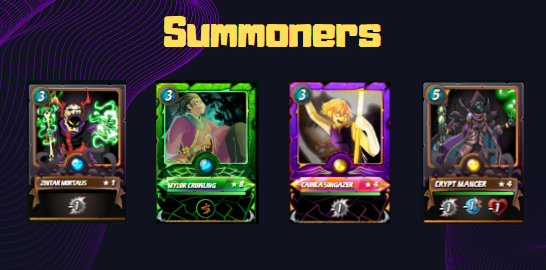 Mostly we will find summoners that weaken the opponent's attack, but I would like to emphasize the Summoner Mylor Crowling that adds the ability Thorns to all monsters on the allied side of the field.

Thorns
When hit with a melee attack, deals damage back to the attacker.
But when choosing a summoner that takes strength from a specific type of attack, we must be aware that it may not always work, it is enough for the opponent to use few or no monsters with this characteristic for this strategy to do little damage.
When deciding to weaken the opponent, two things must be observed:
The history of previous battles. So we have a reference of what the opponent will be able to use in battle and even understand a pattern of the strategy he is using.

The second point to note is the battle rule. Some rules will force everyone to use only monsters that have this attack or will induce by opportunity that this is most of the players' choices, such as: UP CLOSE & PERSONAL and *SUPER SNEAK *.


Skills give monsters more utility within a match and knowing how to use them correctly will definitely make a big difference. Some skills are more effective against melee attack monsters. Skills that decrease damage taken, add shields, weaken the opponent's attack or even deal damage and increase dodge chance are highly appreciated.
Below are some of these abilities that we can find in some monsters in Splinterlands: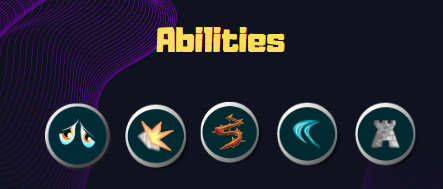 It all depends a lot on the situation and using monsters with these skills will make it easier to face monsters with this type of attack.
Of course, these are just some tips that will be useful especially for those who are starting out, but remember, Splinterlands is a very dynamic game and there is no formula or pattern to always follow, these are just tips and the knowledge you can use in your battles!
And for today that was my contribution, I hope I have been useful in your learning and thank you for spending some time with my words, until next time!



---
---